MODERNest together with KCA (Kyra Clarkson Architect) have designed House 3, a home on a wide but shallow lot in Toronto, Canada.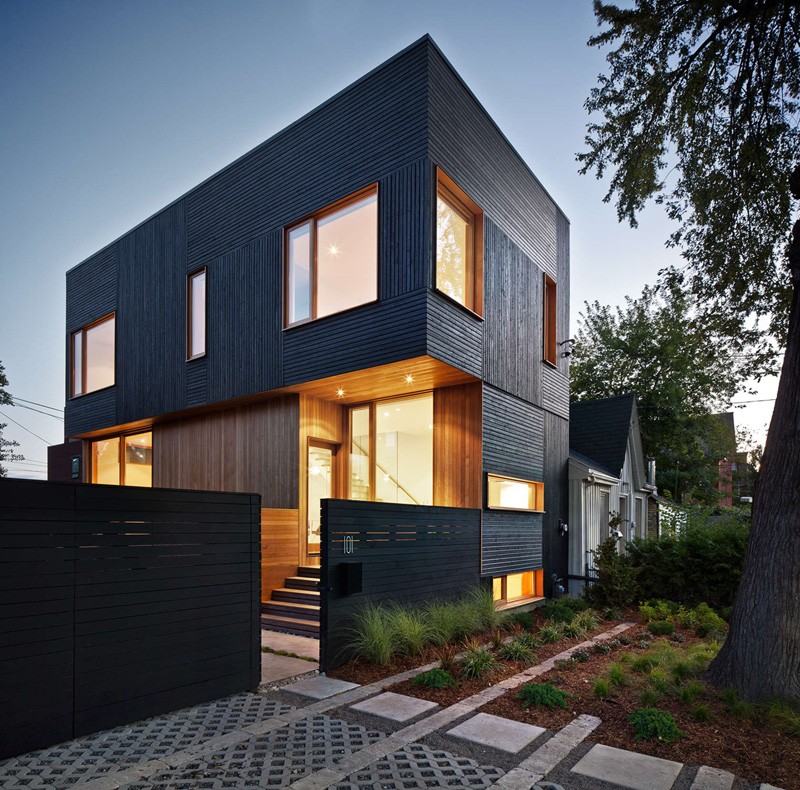 The project description
Built on a wide yet very shallow lot, the house sits against its western neighbor, and opens onto its side to create a private fenced courtyard. In addition, a green roof and deck provide uninterrupted skyline views.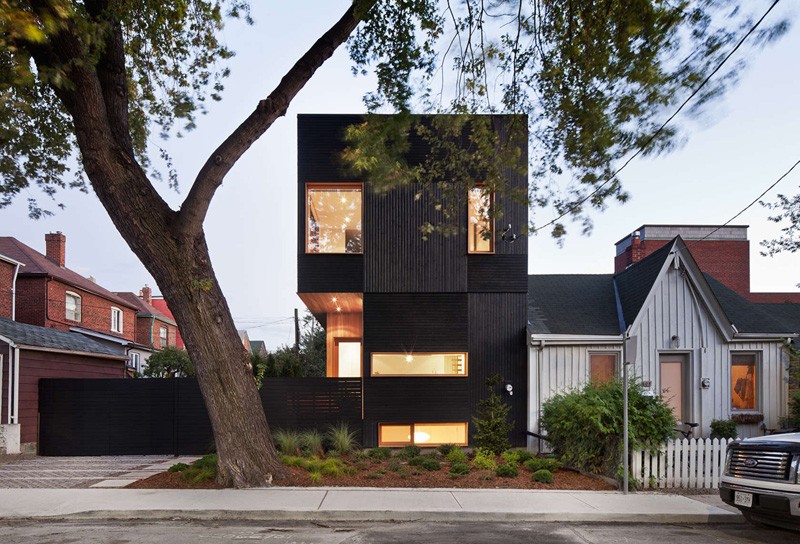 The aesthetic is modern and warm, clean and welcoming. The black siding is contemporary, but the texture of the wood grain is friendly and complements more traditional neighboring houses.
Natural wood accents are revealed where the rectangular volume is carved away to create recessed entry porches, shaded exterior decks and windows.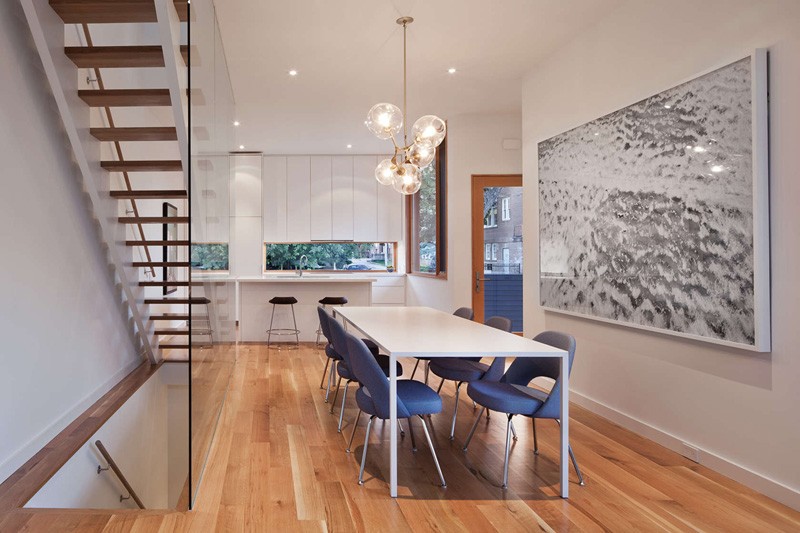 This is a contrast to the bright white interior, which is designed to capture as much daylight as possible, given the building code restrictions on windows in walls along lot lines.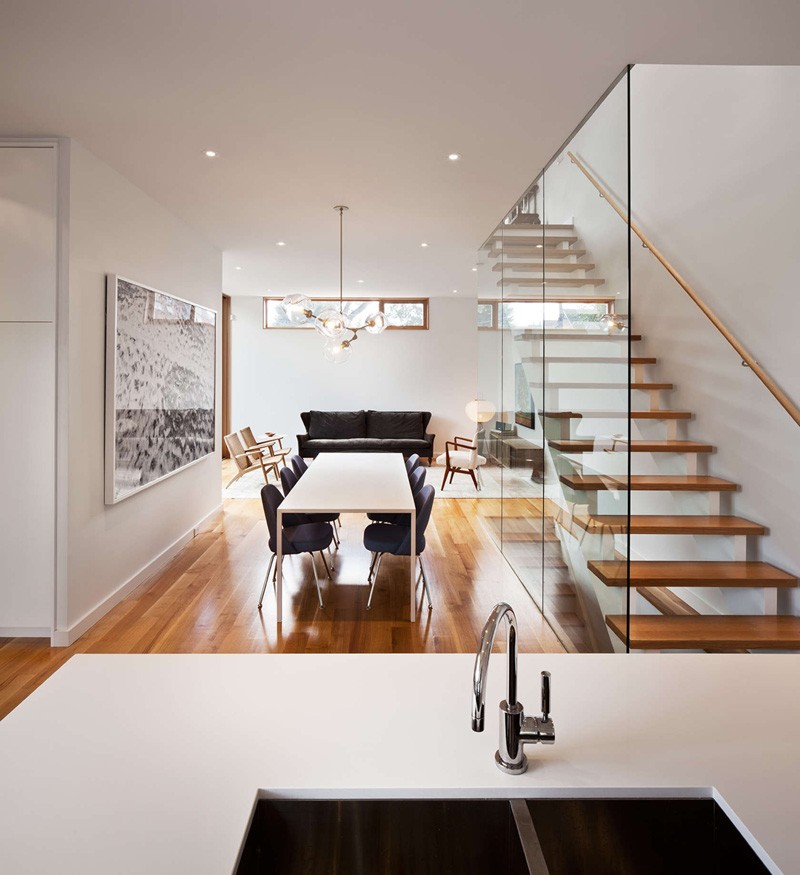 The houses incorporate large skylight elements, generous windows up to the ceiling and operable sliding glass walls facing the gardens.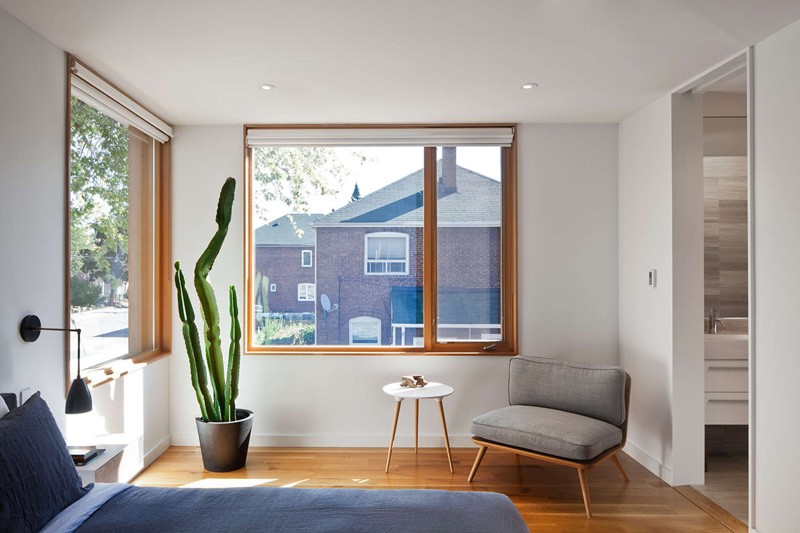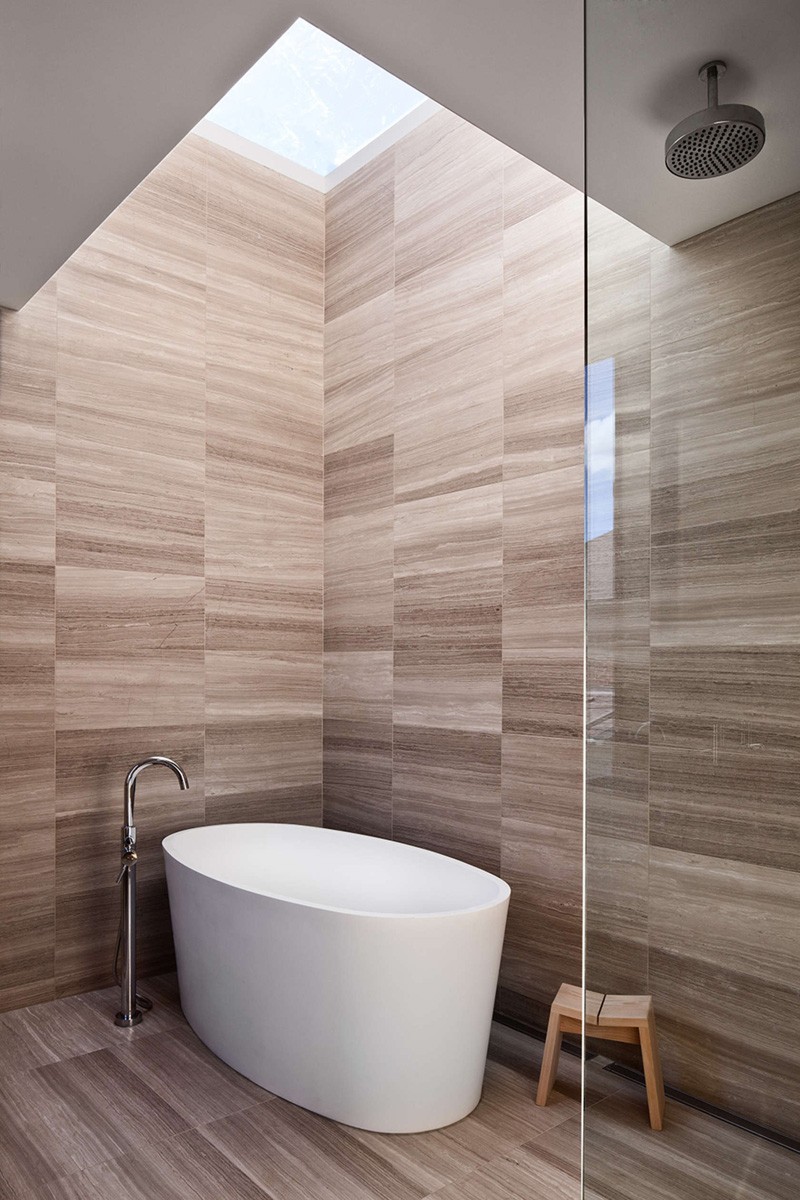 Design: MODERNest and KCA
Photography by Steven Evans