Blaze Makoid Architecture designed the Fieldview house in East Hampton, New York.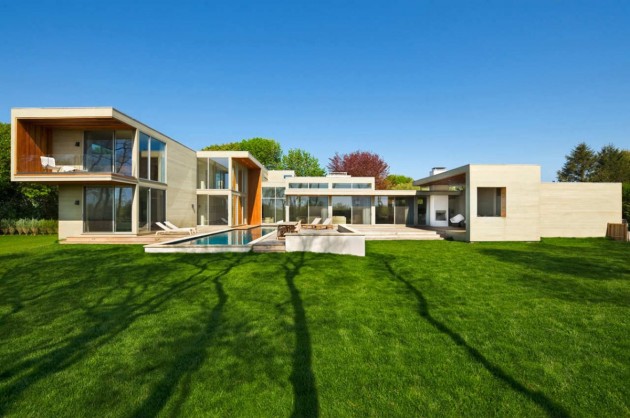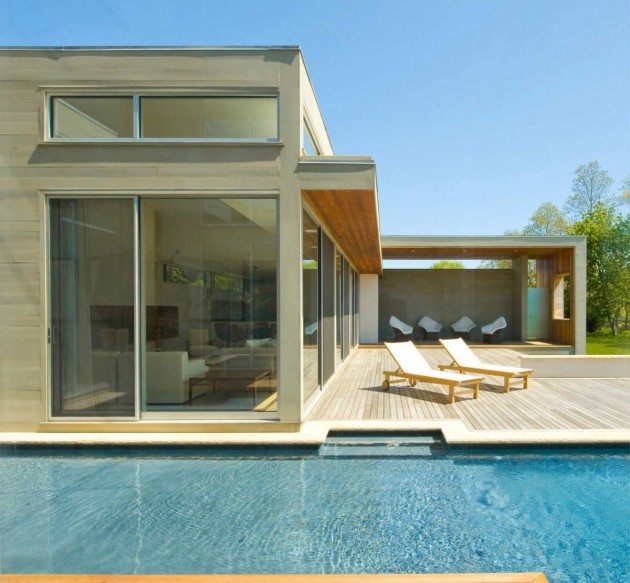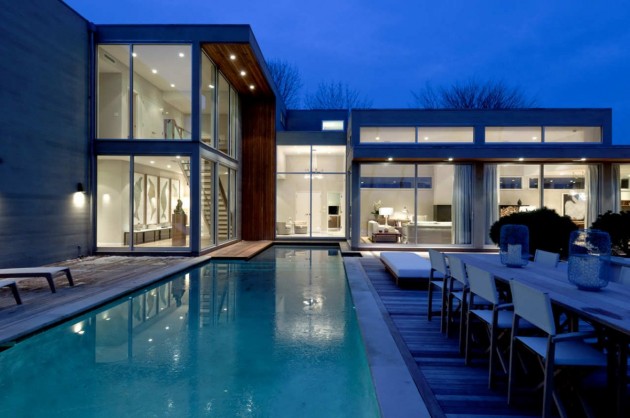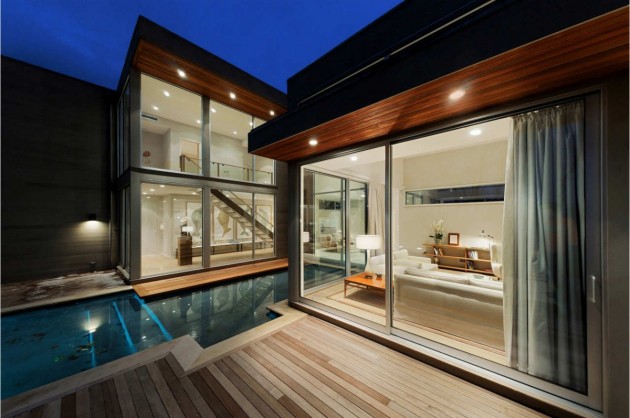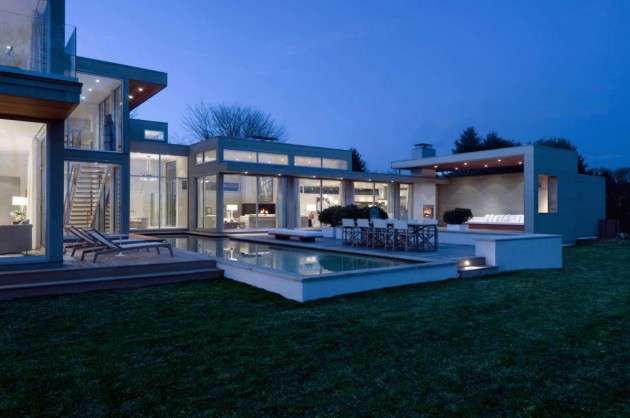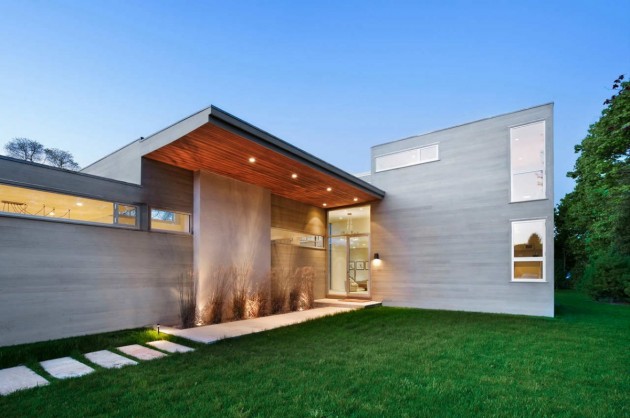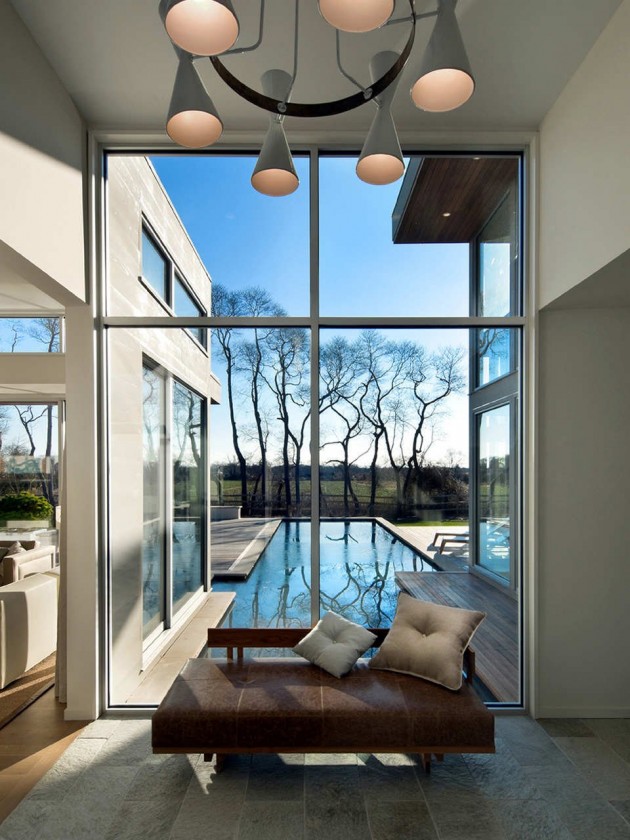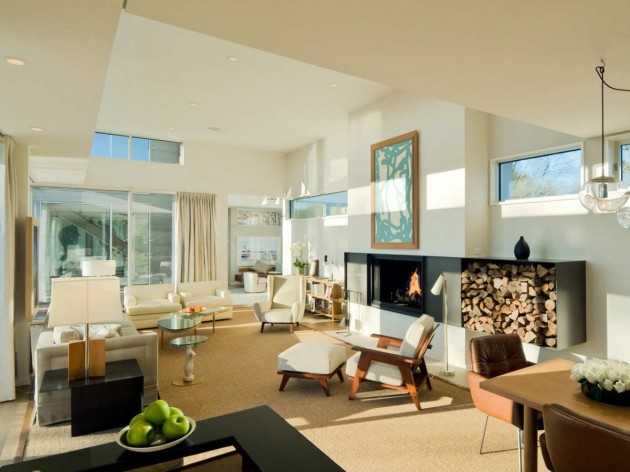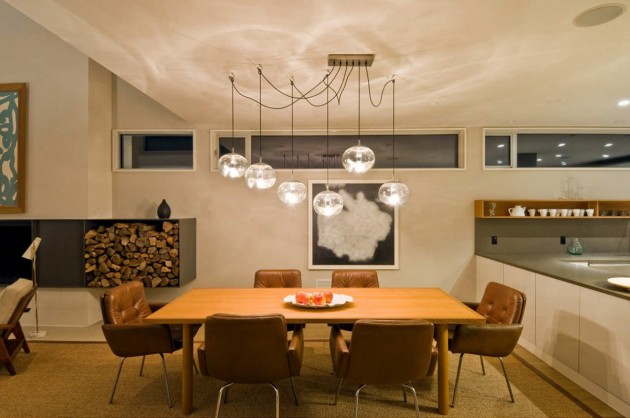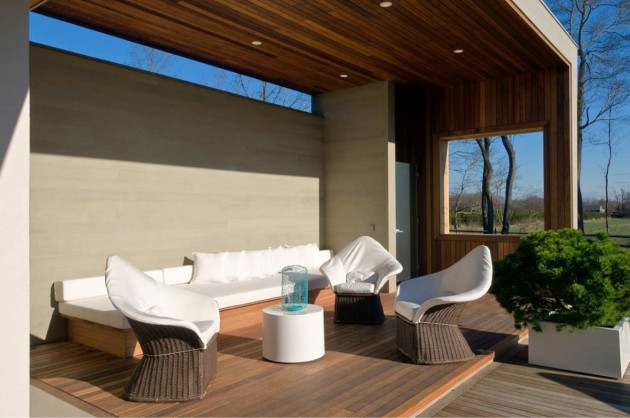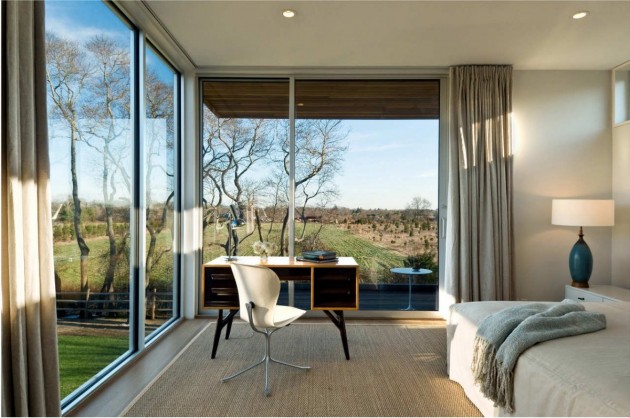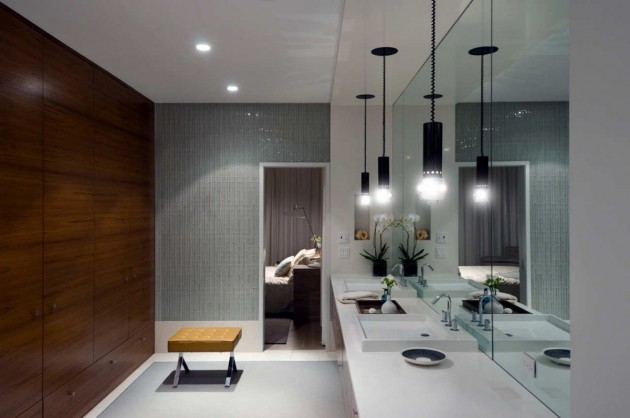 Description about the project from the architect
Located on a flat, one acre flag lot with neighbors close to the front and side yards, this 4,000 square foot house is configured of three primary volumes arranged in an 'C' that frame the expansive, southern view of an adjacent, agricultural reserve. This view serves as a backdrop to an interwoven composition of interior and exterior spaces.

Entry, through a glass void in the northern side of the house, is approached by a raised, stone walk, under an exaggerated uplighted canopy. The entry foyer, at the terminus of the outdoor pool, separates public space to the left and the private, two story bedroom wing to the right. An open floor plan contains living room, dining room and kitchen stretches along the length of the central outdoor patio. Large expanses of south facing glass help to dissolve interior/exterior relationships while a more selective glazing strategy locates individual windows in the predominately solid north, east and west walls that create privacy while modulating temperature.
Architect: Blaze Makoid Architecture
Photography by Marc Bryan-Brown