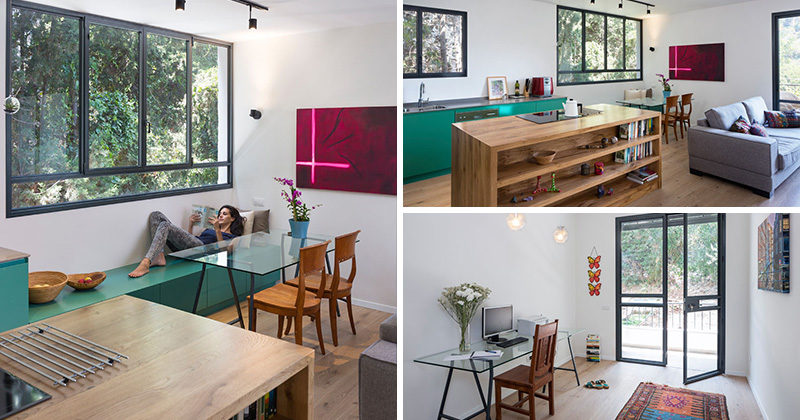 Architect Tal Losica, has designed the interior of a small apartment in Haifa, Israel.
Upon entering the apartment, the wide hallway allows for a small home office space by the black framed, glass front door.
---
Arriving to the living room, a wood island with built-in book shelves, defines the kitchen area, while a gray couch sits in front of the TV wall, which has black track lighting and floating black shelves to allow for extra ornamental displays.
---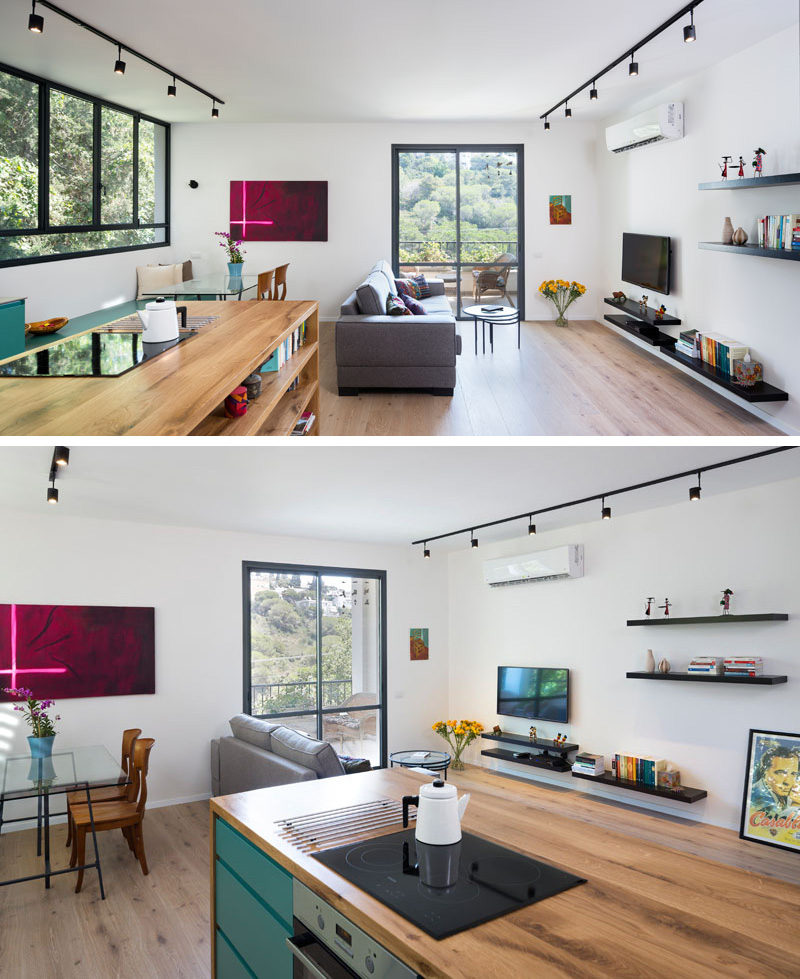 ---
The wood island with green cabinets also functions as a stove top and has a built-in oven. The same green cabinetry is used along the walls. Track lighting and black framed, glass windows have been used to add more light to the kitchen.
---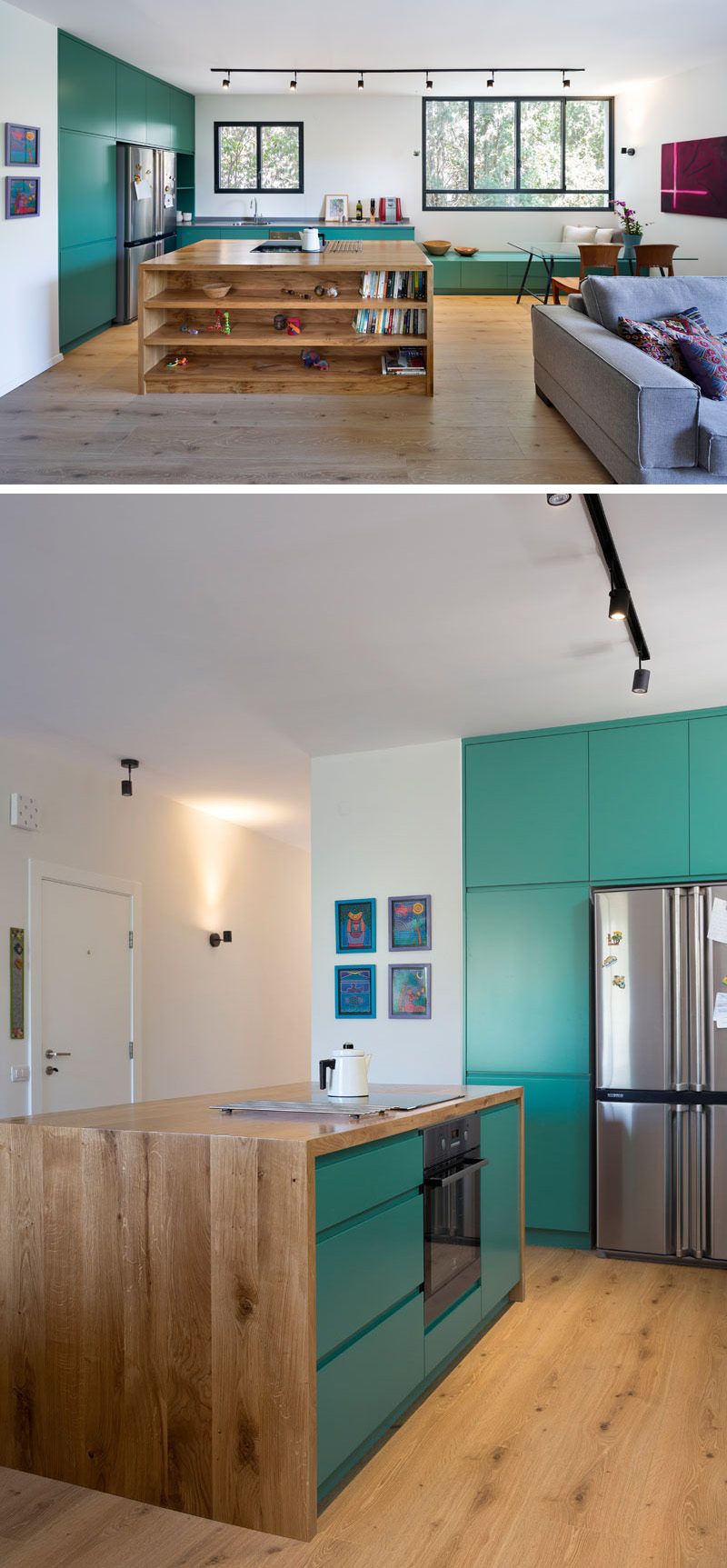 ---
The green cabinetry extends into the dining area in the form of a bench to provide extra storage and seating.
---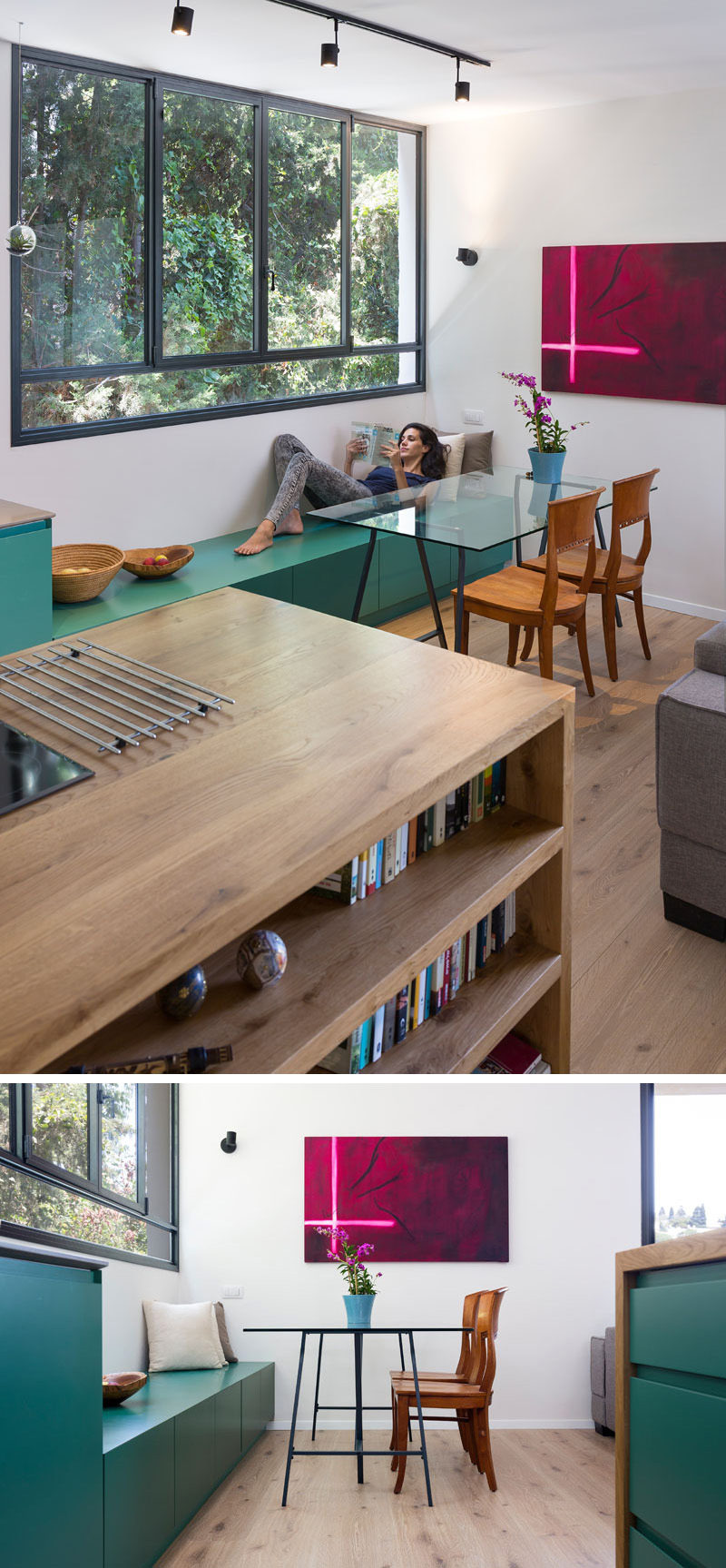 ---
In the bedroom, black framed windows are used again to emphasize the trees outside. White cabinetry blends in with the walls, making the space feel larger than it is. A pink floral patterned chair, and pillows bring a splash of color to the room.
---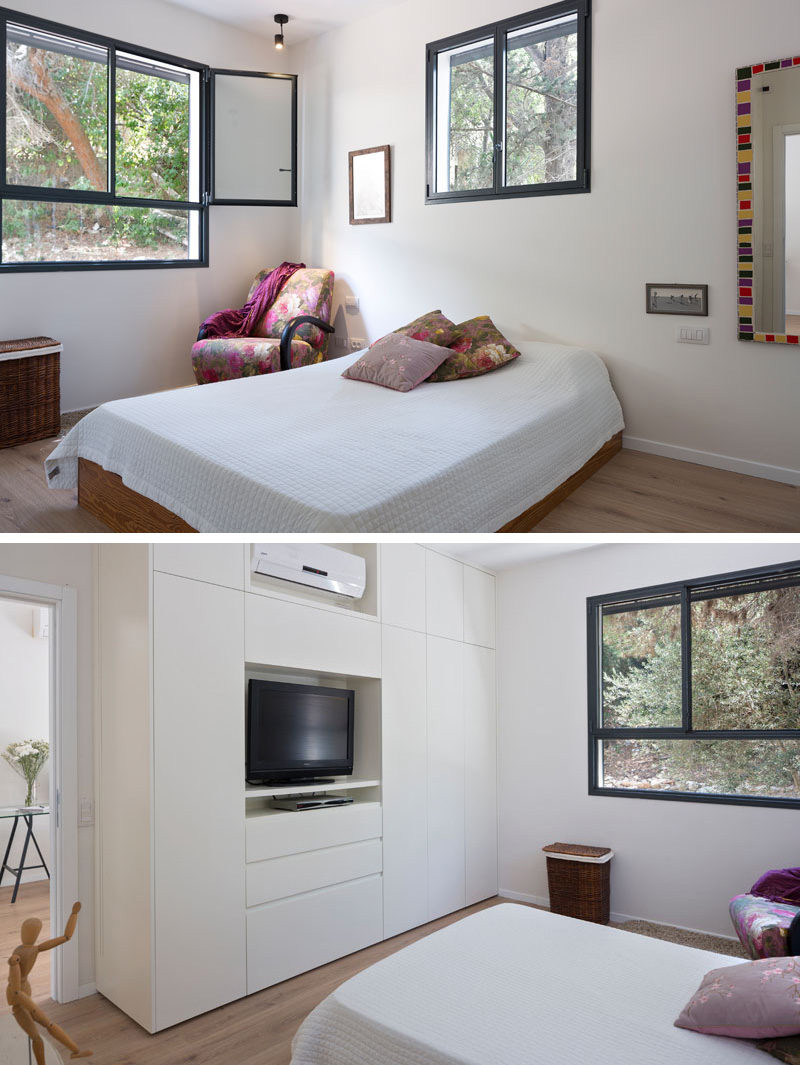 ---
In the first bathroom, a large mirror hangs above a square white sink, while cabinetry below it has open shelves on one side.
---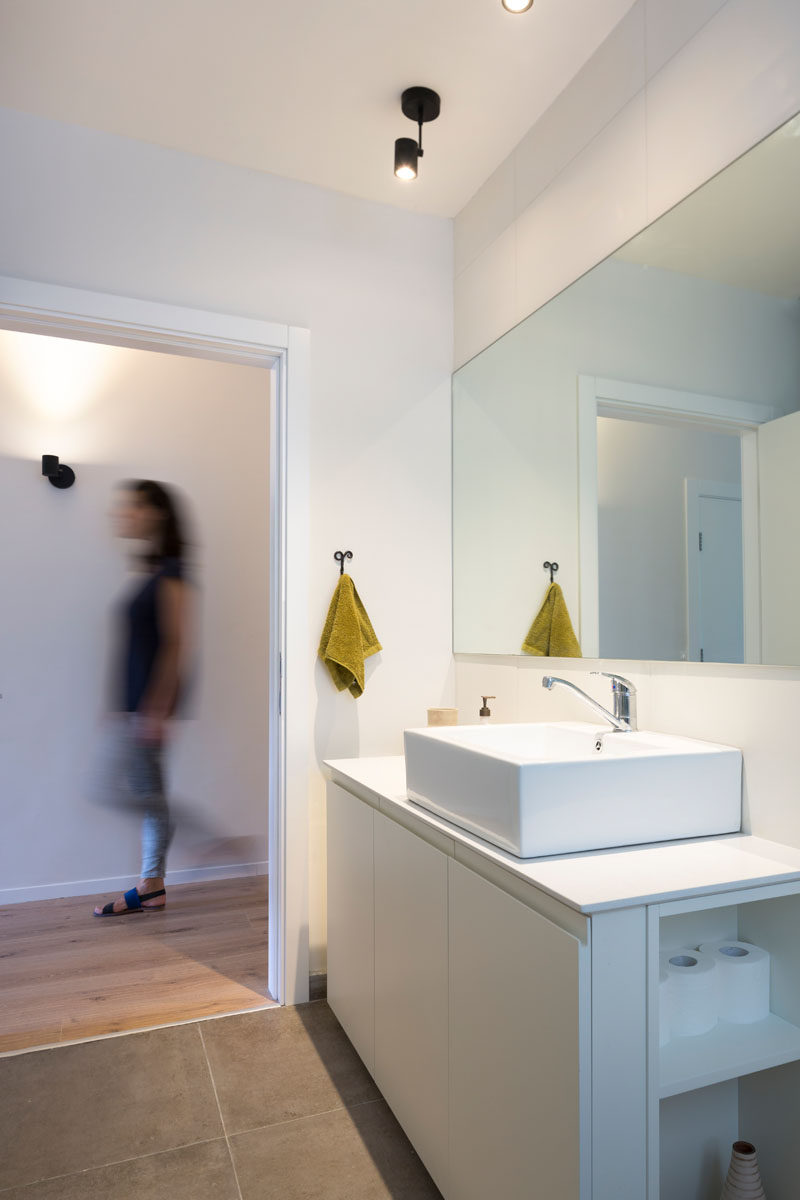 ---
In the second bathroom, a white countertop sink with pull-out drawers is placed opposite the window. Accessible glass shelving has been placed to the right of the sink, separating the vanity from the toilet.
---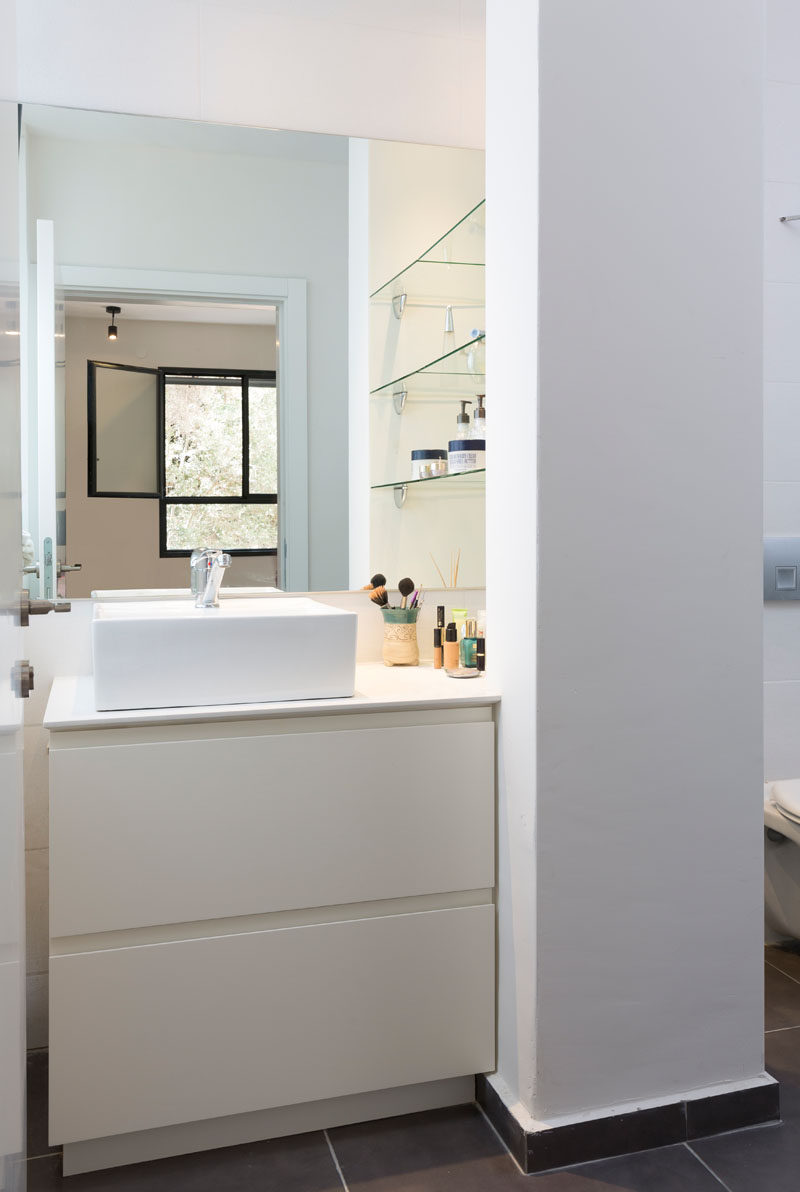 ---