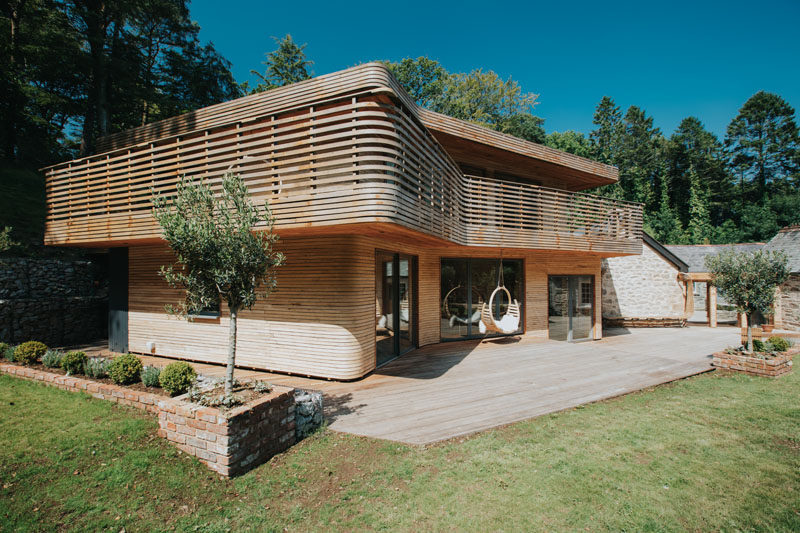 British designer-maker Tom Raffield can now add house designer to his list of talents, as he has completed a home for himself and his family that features steam bent wood, just like his lighting and furniture designs.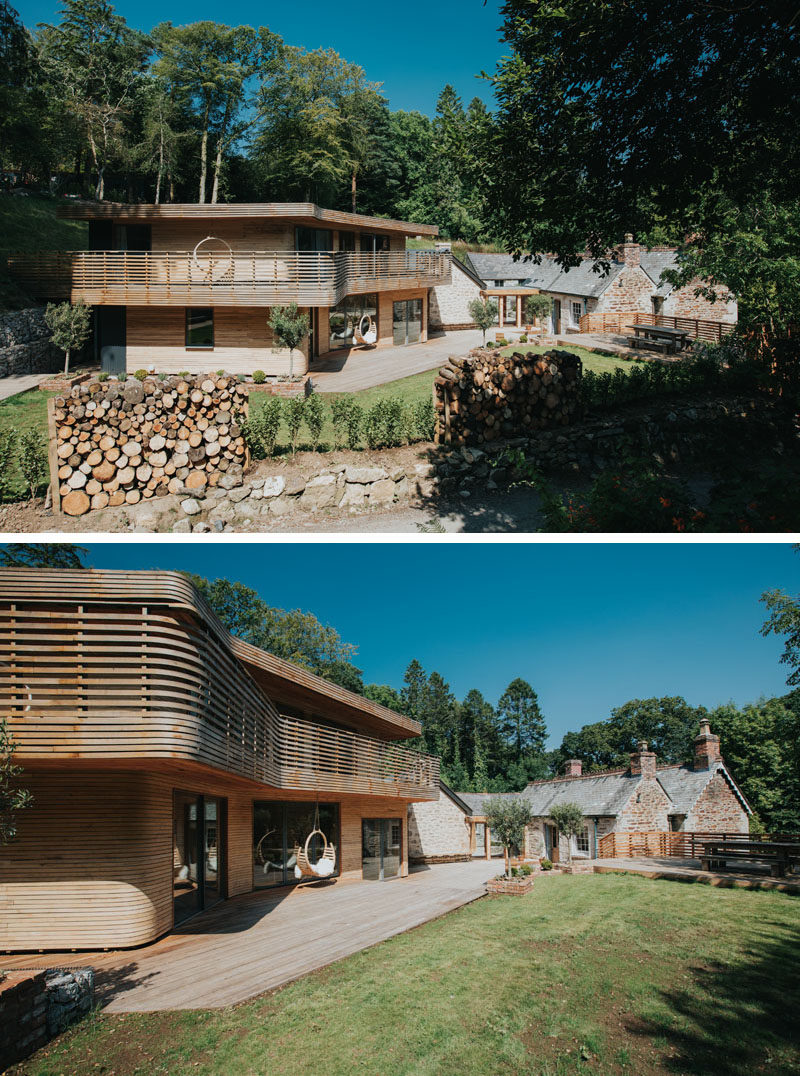 ---
With Tom's design workshop set among six acres of ancient woodland in Cornwall, England, Tom and his wife Danielle, had long dreamed of living and working among the woodland, and spent the last two years completing their house.
---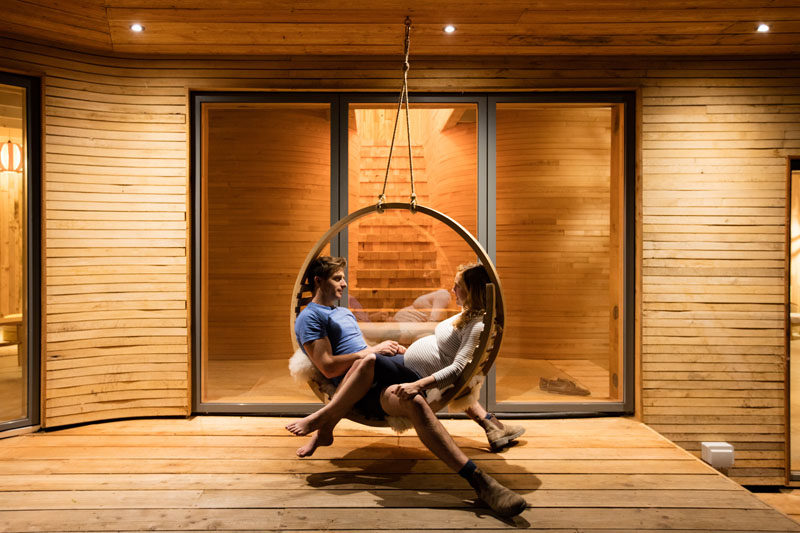 ---
They added onto an original gamekeeper's lodge with the idea of building a family home that would balance indoor and outdoor living. Various steam bent lighting and furniture designs from Tom Raffield have been used to furnish the home.
---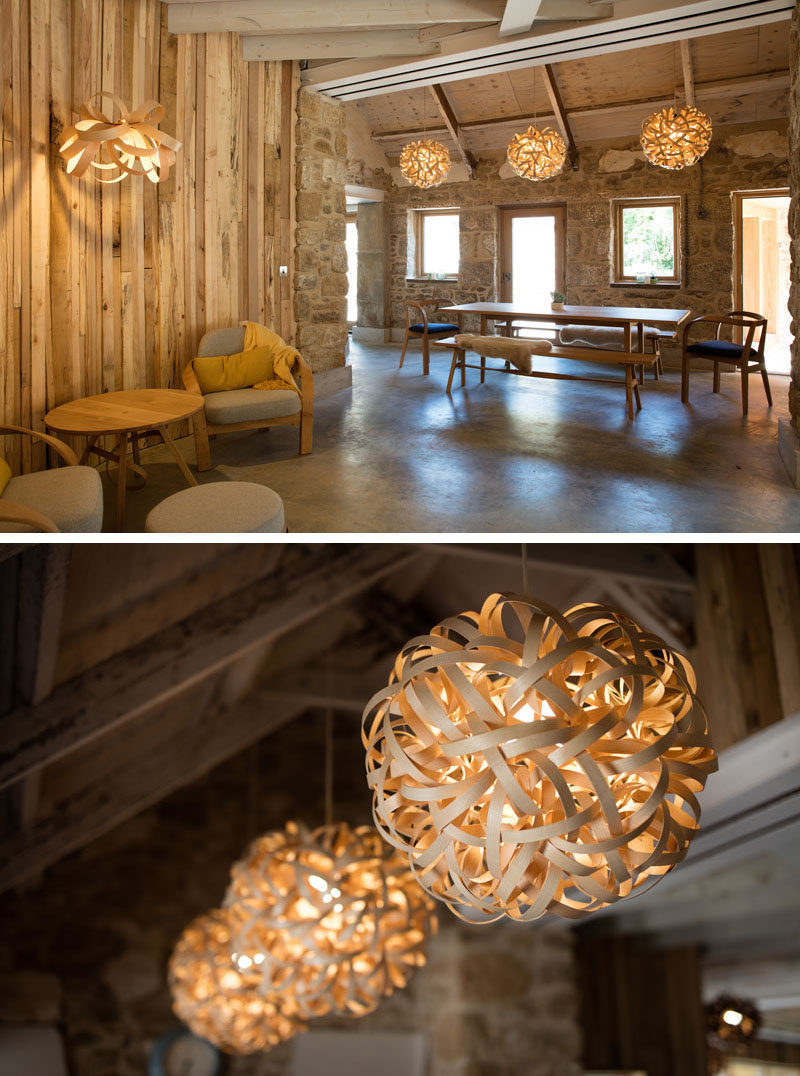 ---
Wooden walls made from various thickness of wood make for a creative wall design for the small sitting area.
---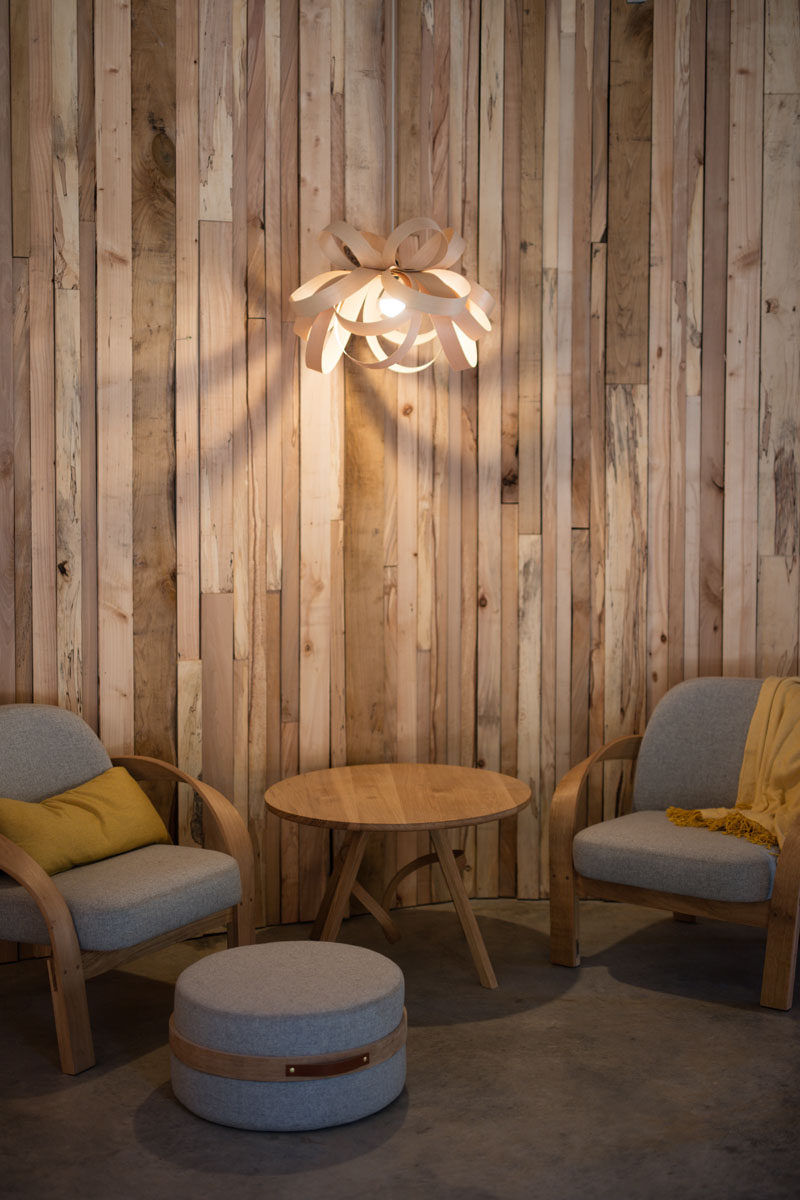 ---
In the kitchen, the island is highlighted by a large hanging light, and the black in the island and cabinetry creates a dramatic contrast against the surrounding wood.
---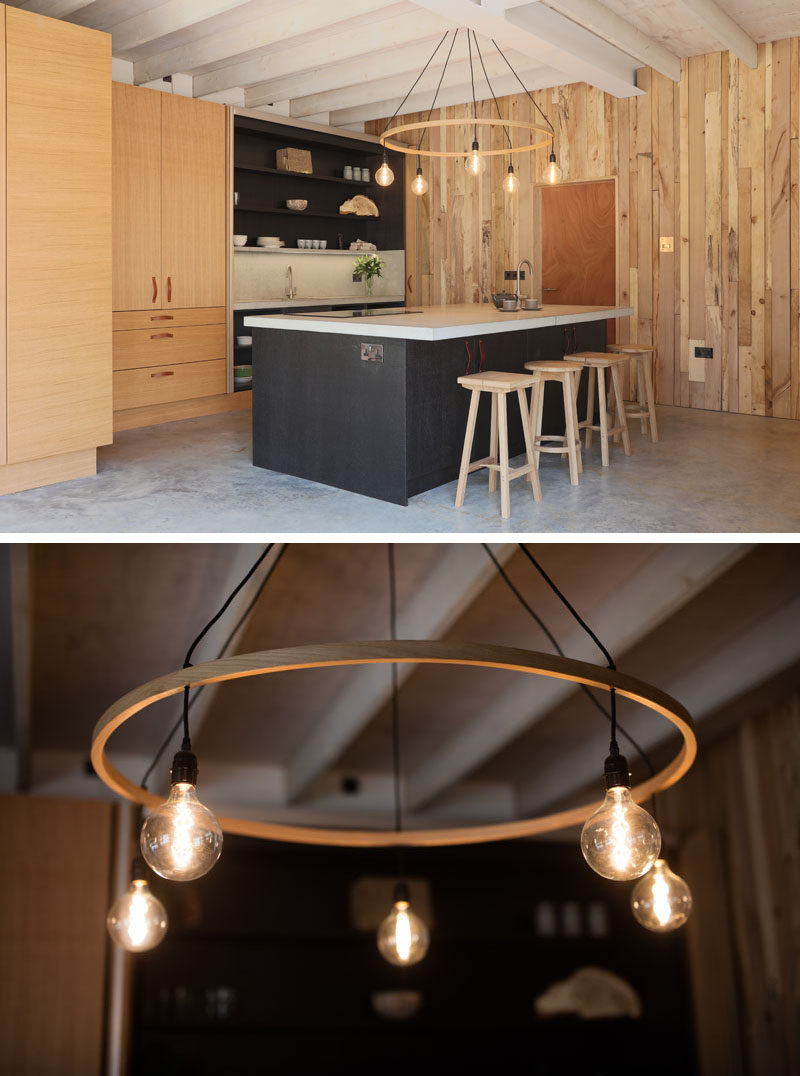 ---
In the bedroom, light wood walls and soft colors have been used to create a bright and open space,
---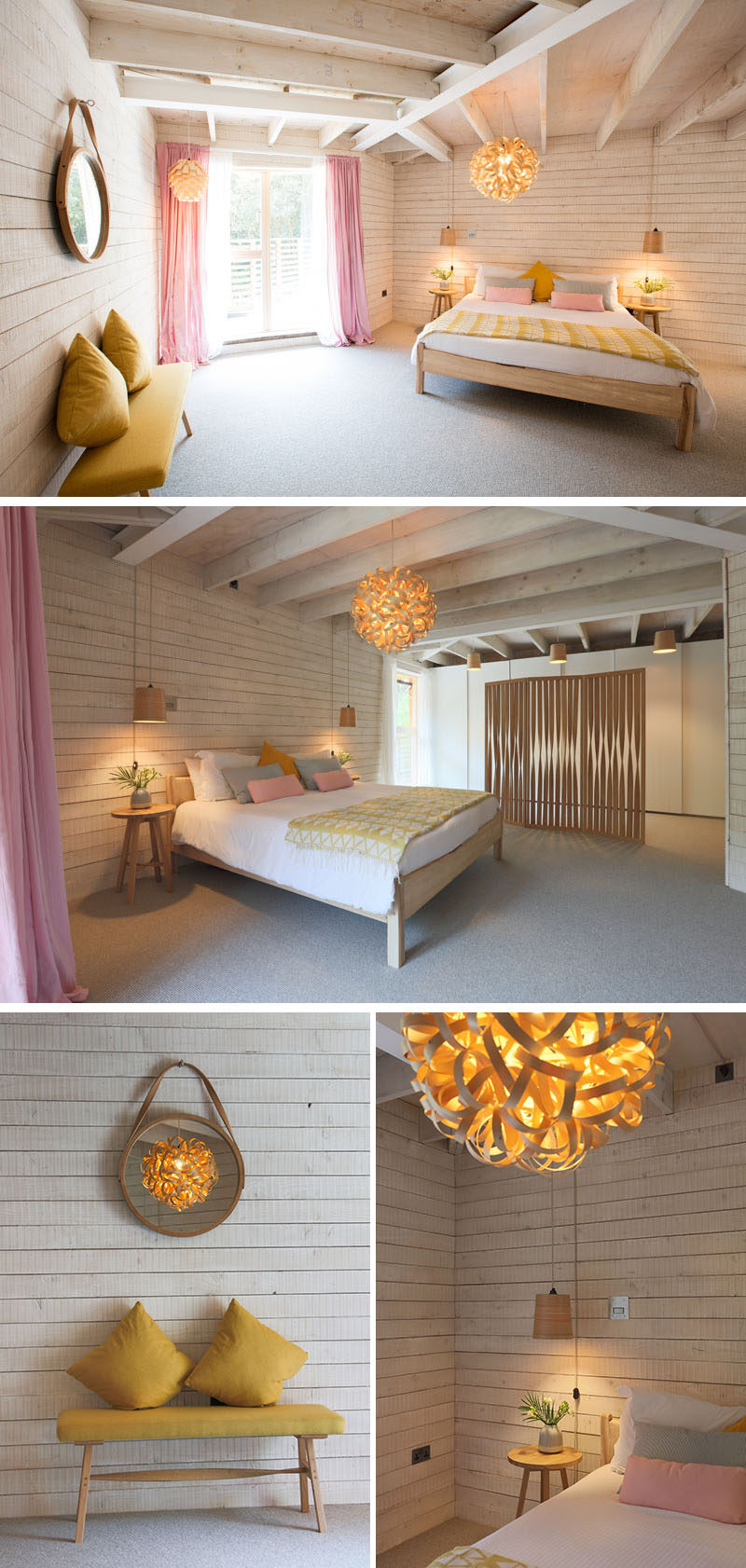 ---
In the bathroom, the wood walls make another appearance and are paired with a wooden vanity and a coat rack.
---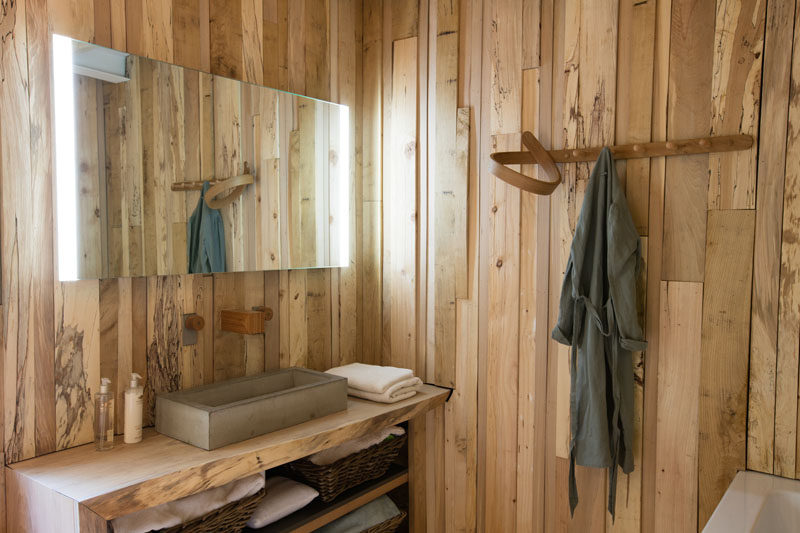 ---
The home was recently featured on British TV Show Grand Designs. You can watch it here.
---