Murdock Solon Architects designed the contemporary renovation of a Brooklyn townhouse in New York.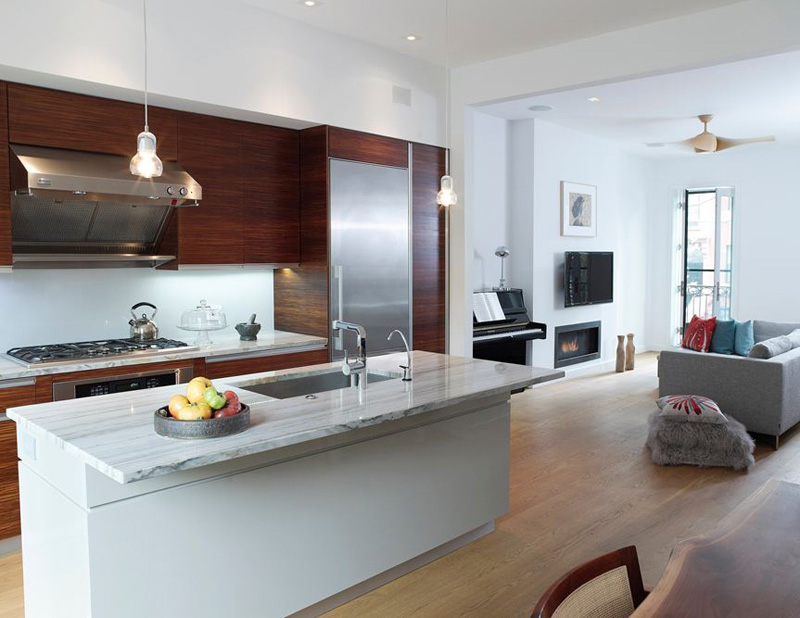 The architect's description
MSA's renovation opened this single-family townhouse to the outdoors, light and views. With a narrow building footprint, MSA's design focused on creating large, comfortable, open spaces, by minimizing internal walls and divisions. Living areas and the kitchen are separated naturally by furniture and cabinetry, so that light and air moves uninhibitedly from the backyard to the street.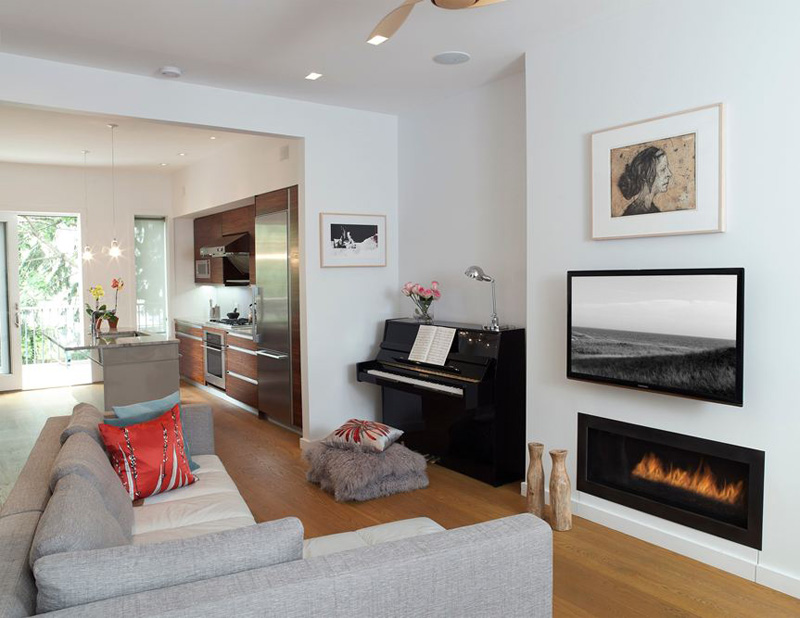 Finishes of light colors and warm woods further lighten and brighten the space, along with a bedroom skylight. New built-in cabinetry in bedrooms and living areas further maximizes openness, keeping the floor and walls clear, in strong contrast to the previously dark and crowded rooms.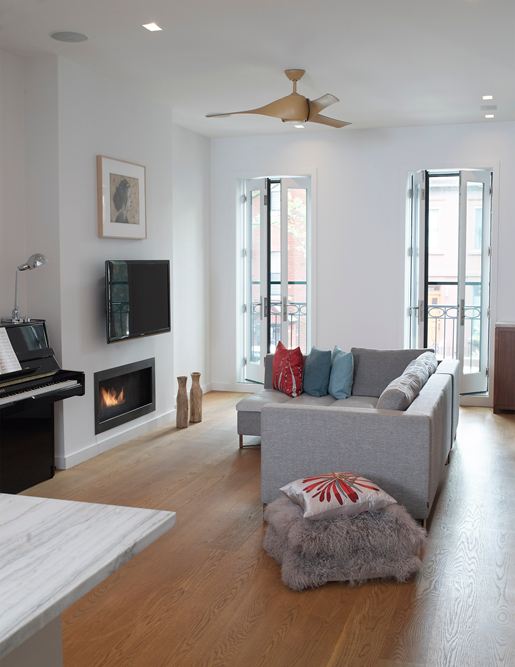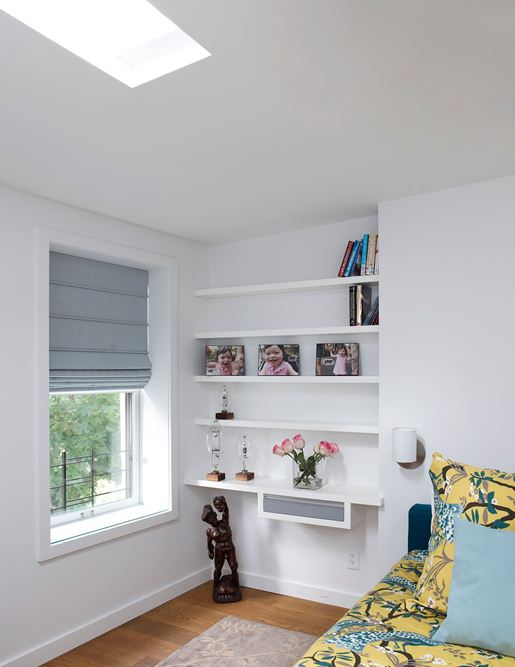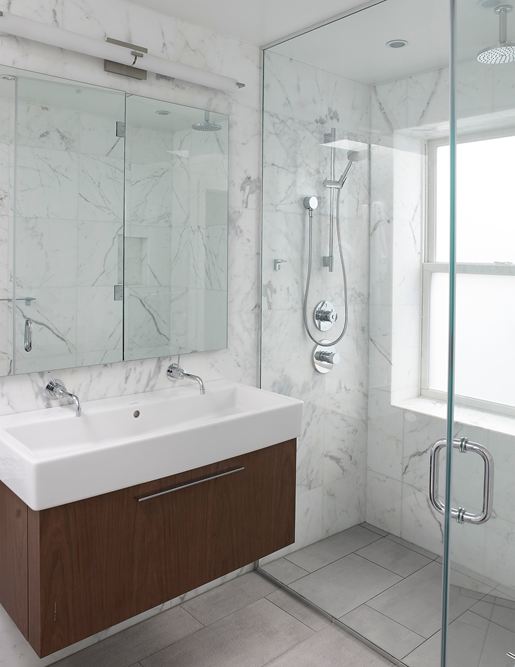 Design: Murdock Solon Architects