Studio Dwell Architects designed the Bucktown Three residence in Chicago.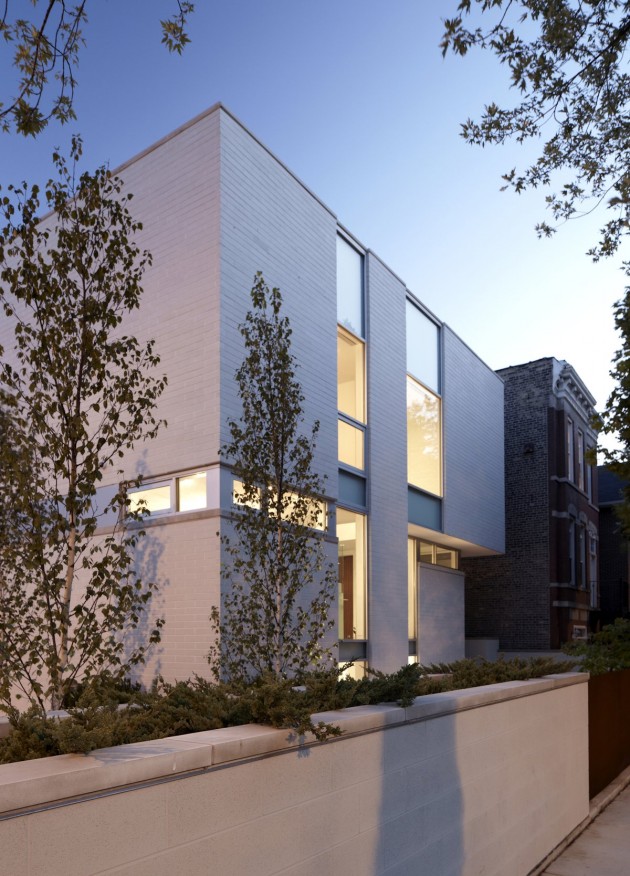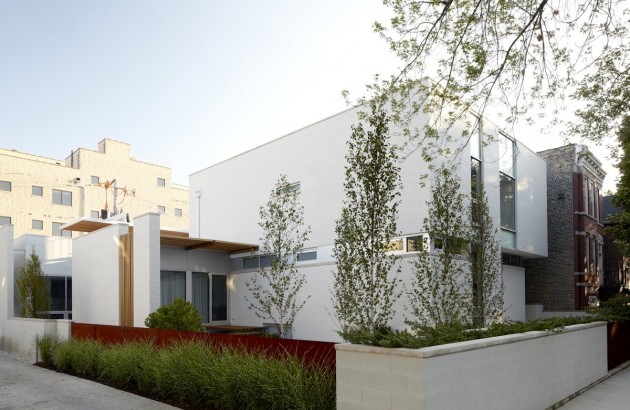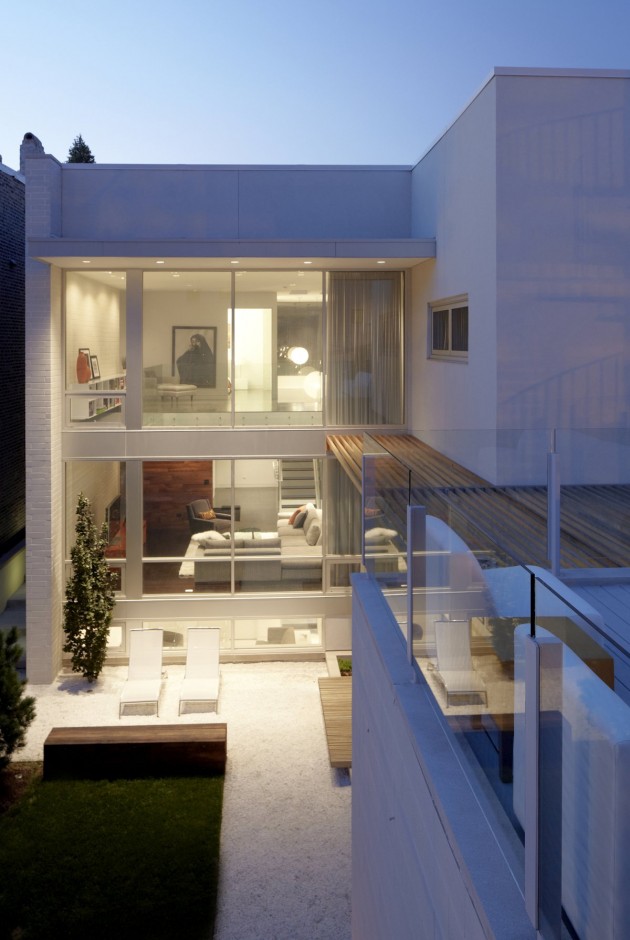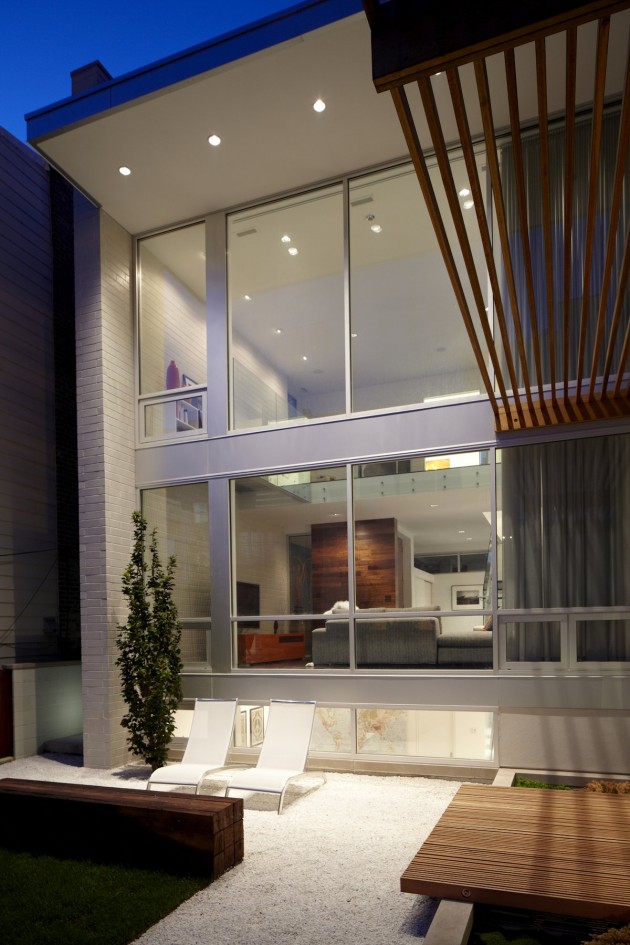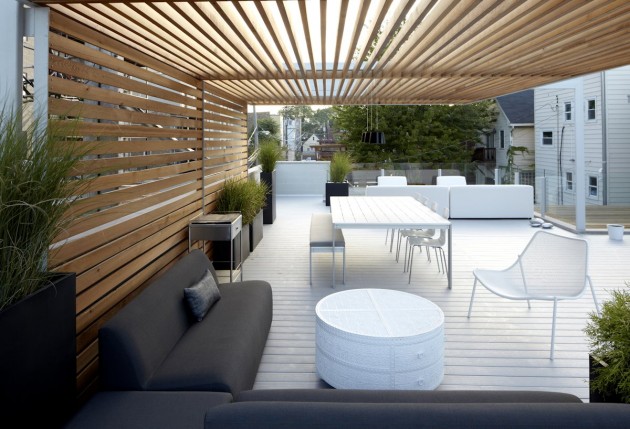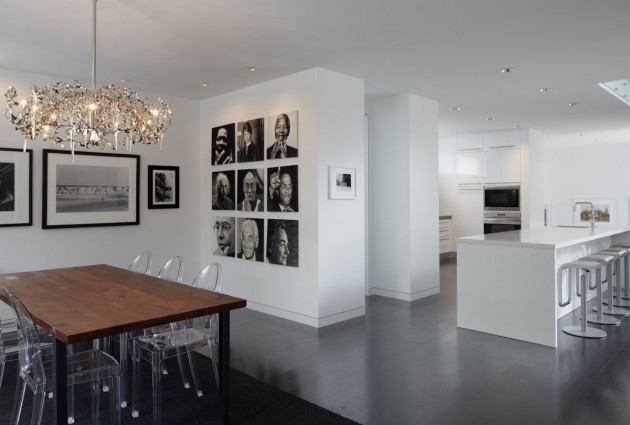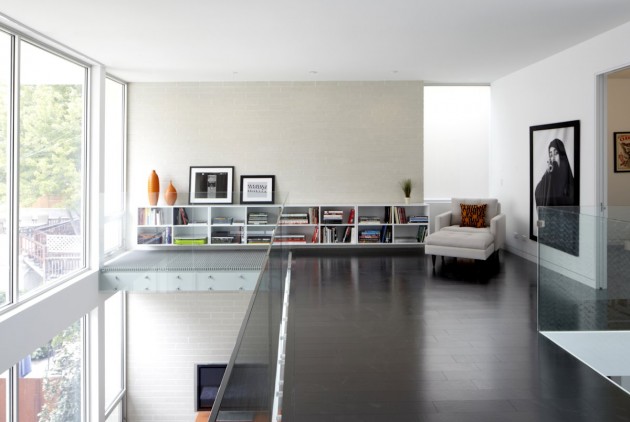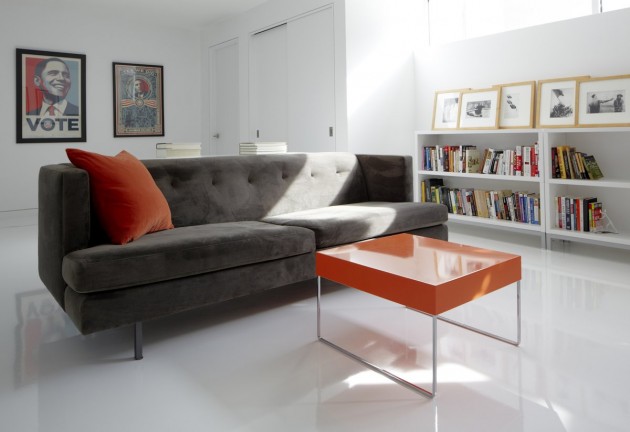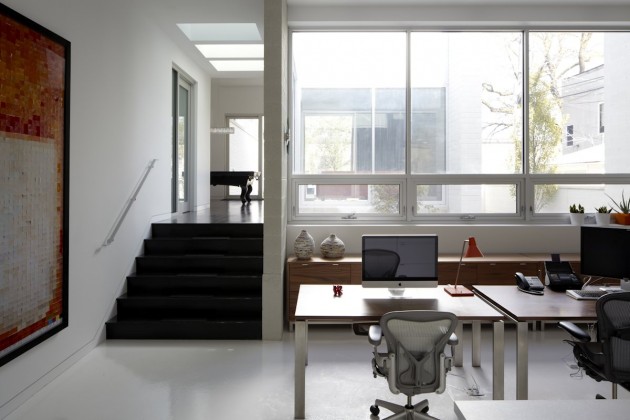 Project description
For this residence, light, transparency and continued spacial flow was vital. Privacy was also a concern since the residence is located in a tight urban location.

The solution was to create open, fluid interior spaces, both horizontally and vertically and then to wrap it all in white masonry. This white veil is scored with window bands that allow abundant natural light, yet because of strategic locating, provide privacy and eliminate the need for window treatments.

The light filled white interior is strengthened by the use of reflective white surfaces and the use of glass railings. The main central stairs is clad in glass, both clear and opaque to again maintain privacy but allow natural light.

The flowing and light filled interiors are carried to the two surrounding exterior landscapes, blurring the boundaries creating an urban retreat.
Architect: Studio Dwell Architects
Photography: Marty Peters