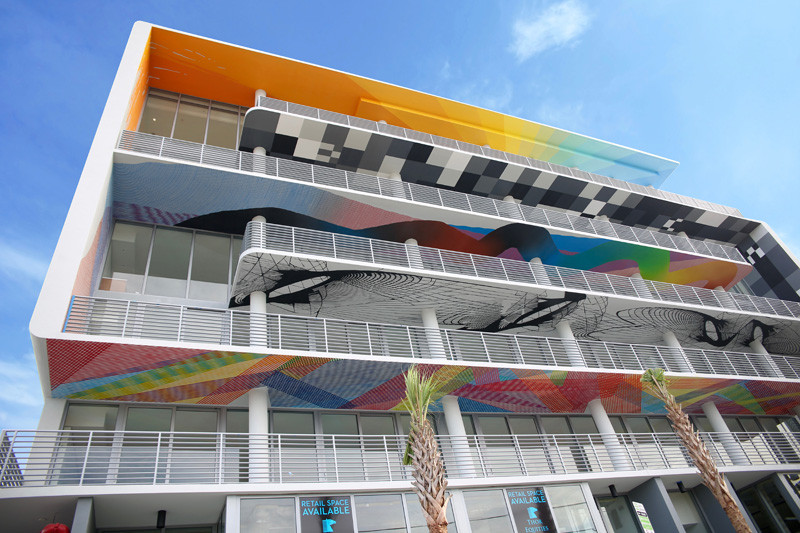 Located in the Wynwood Arts District in Miami, Florida, which is known for its public art, is this new building, designed by architectural firm DFA.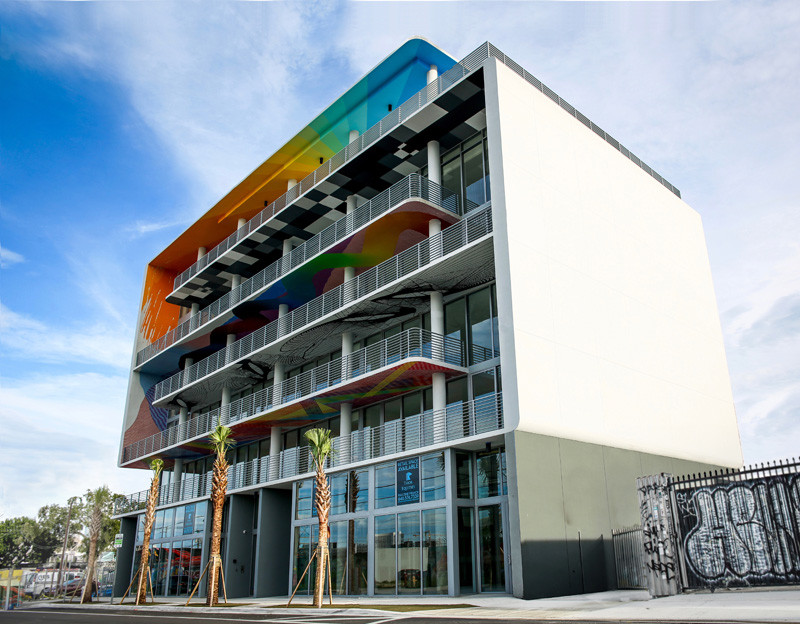 ---
The architects wanted the building to fit in with the neighborhood, so they included public artwork in the design.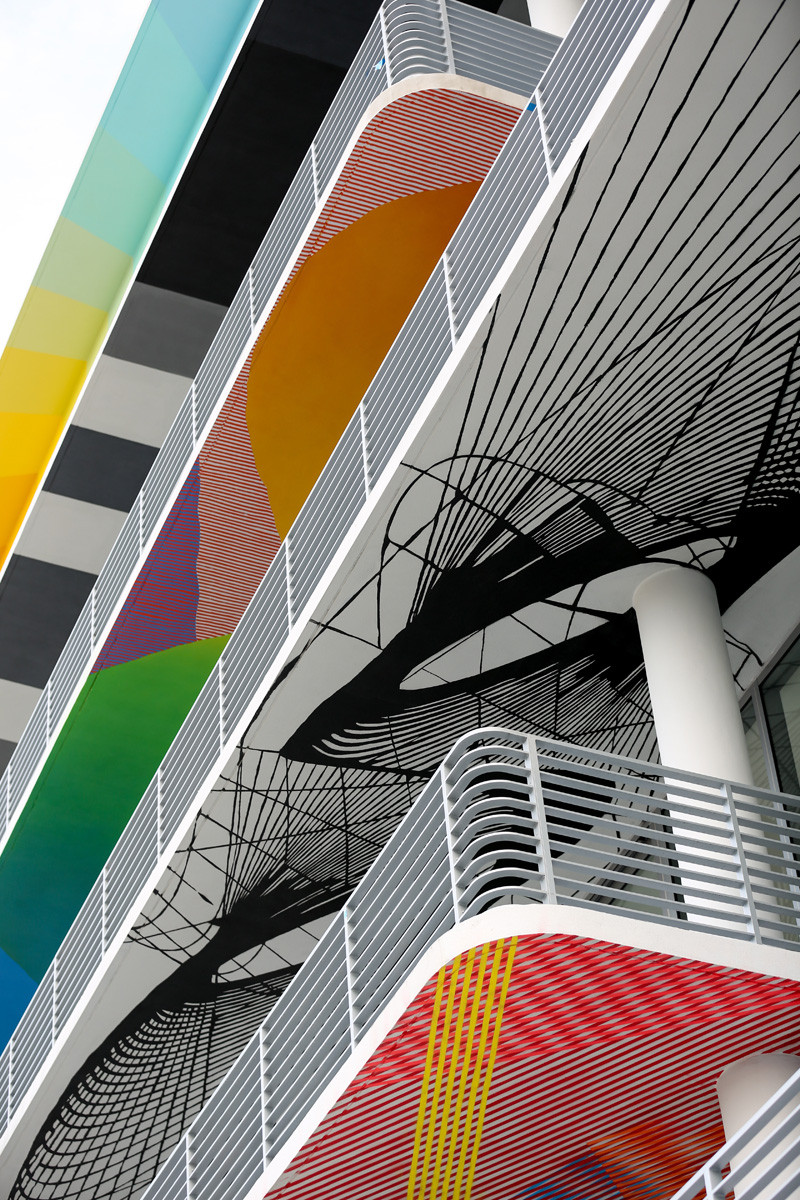 ---
Each floor of the building has been painted by a variety of commissioned artists, so that the art can be enjoyed by anyone walking by on the street.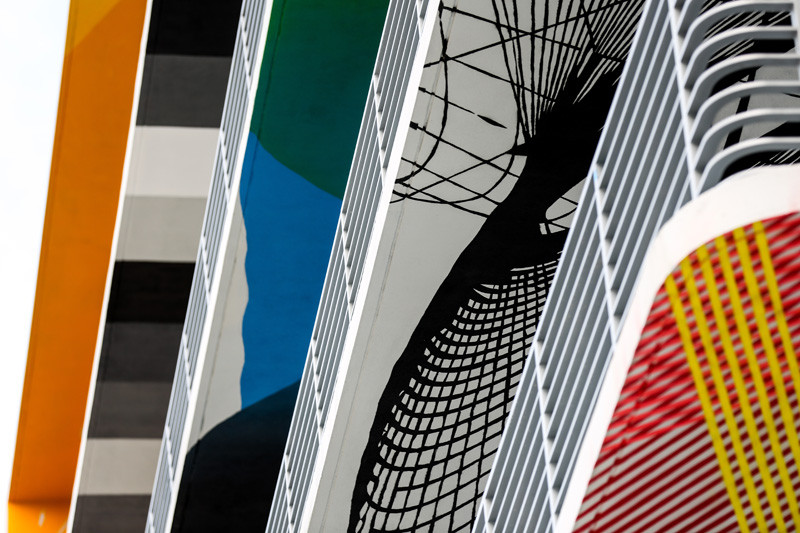 ---
The architects mention that the public artwork can be changed every number of years, allowing it to continuously add to the character of the Wynwood Arts District.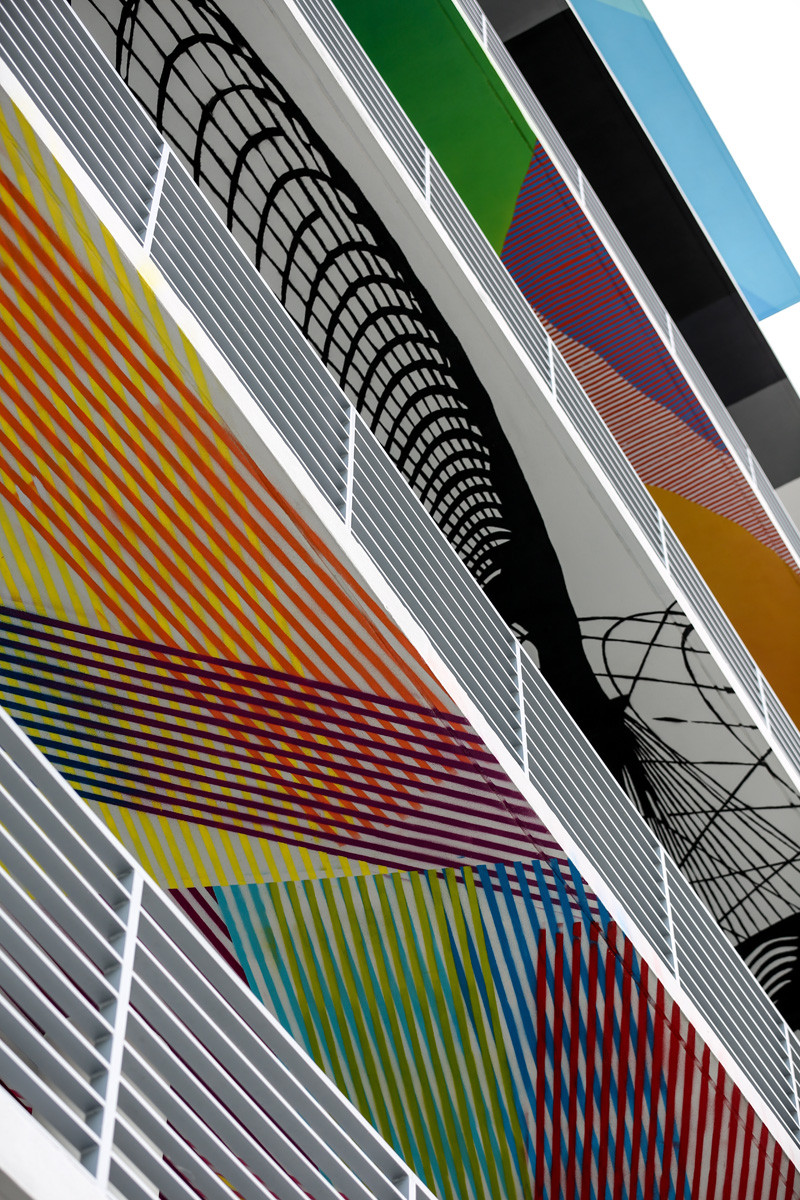 ---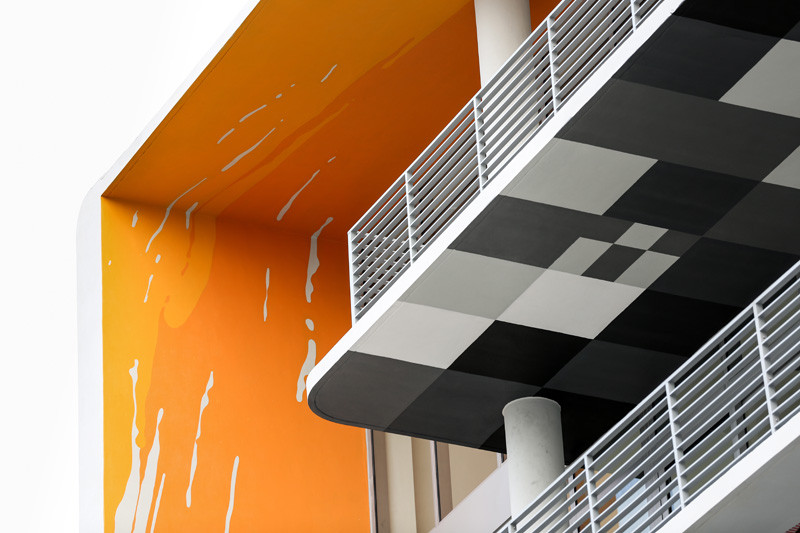 ---