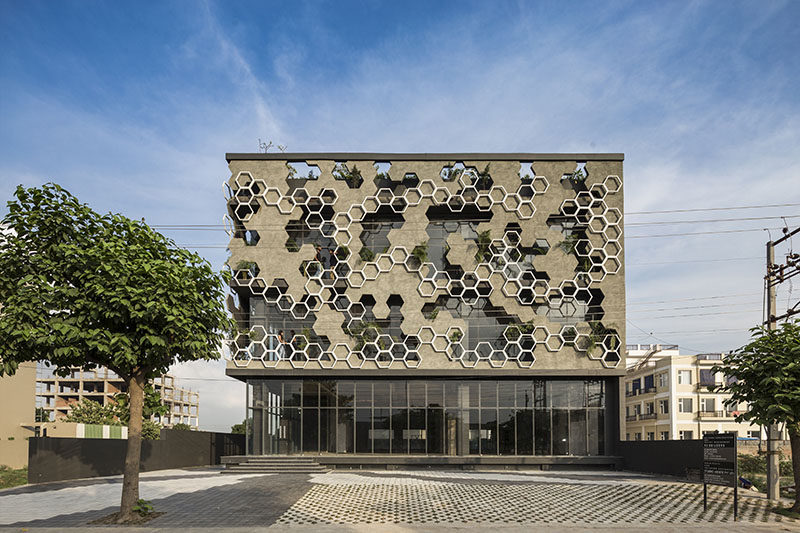 Studio Ardete have recently completed 'Hexalace', a new building in Mohali, India, that features a hexagonal pattern on its facade.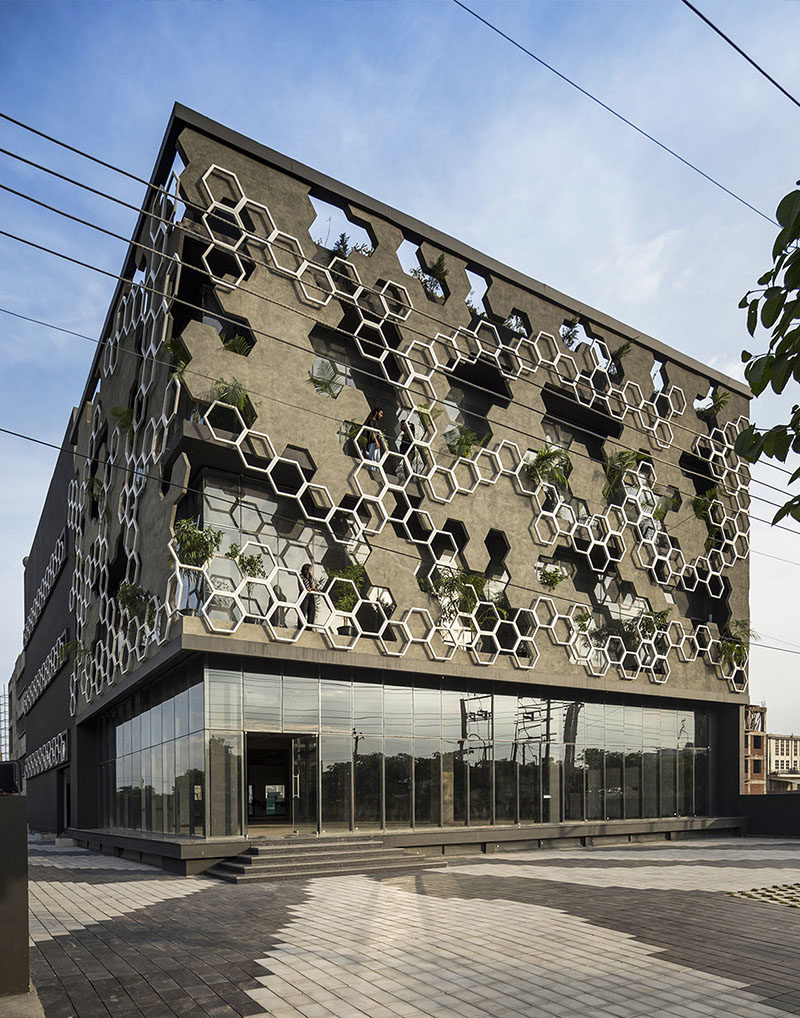 ---
Due to the extreme heat that can occur in India, the architects created a 3 inches thick concrete layer with hexagonal cut-out sections, that is used as a shading element.
---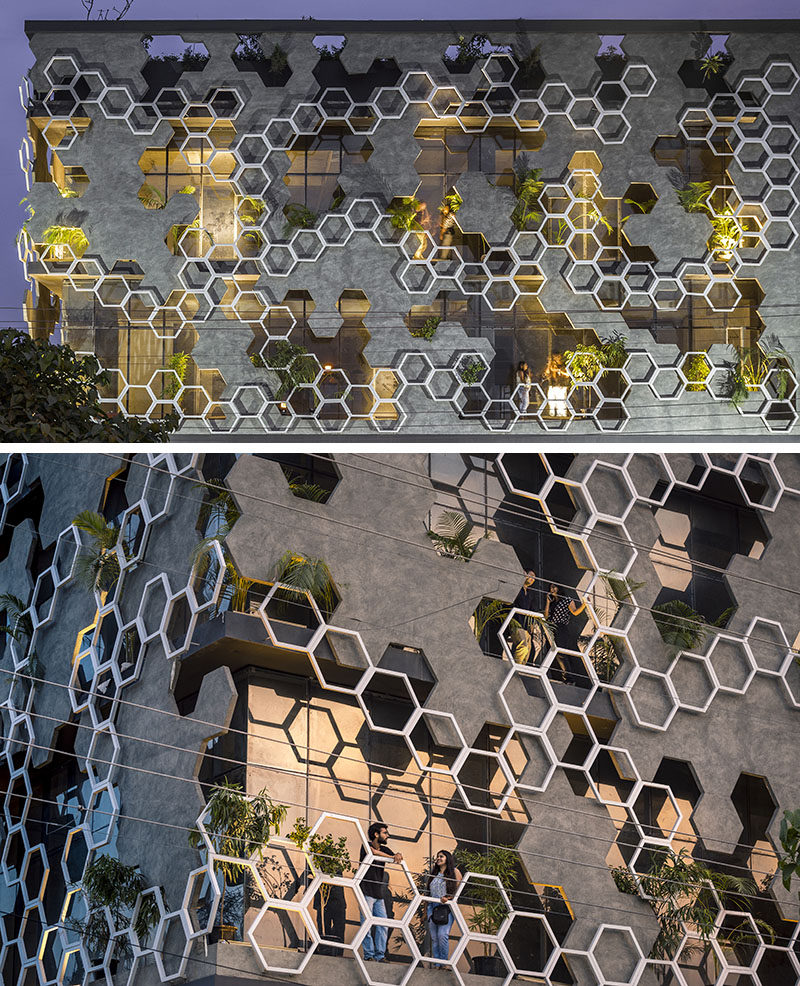 ---
Another layer of hexagonal shapes, made of metal frames, is superimposed horizontally across the semi-permeable concrete screen which doubles up as balcony fence.
---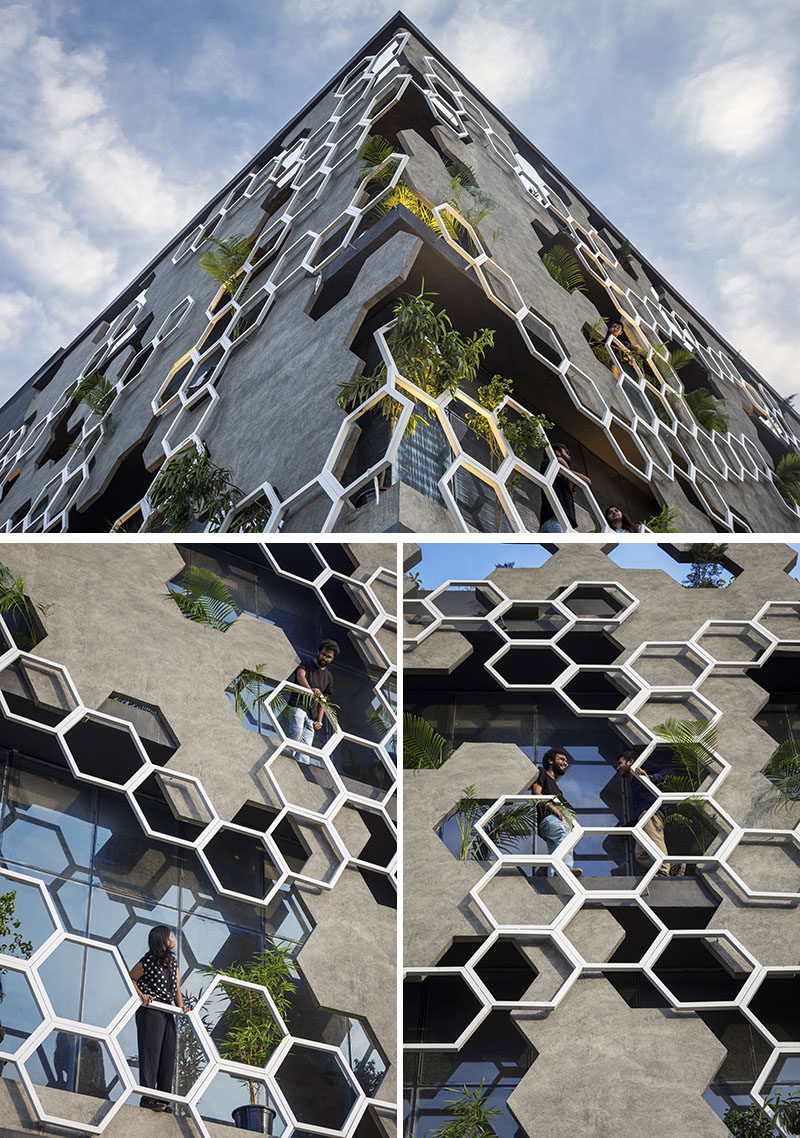 ---
The balconies also house small clusters of plants, creating small pockets of greenery that contrast the facade.
---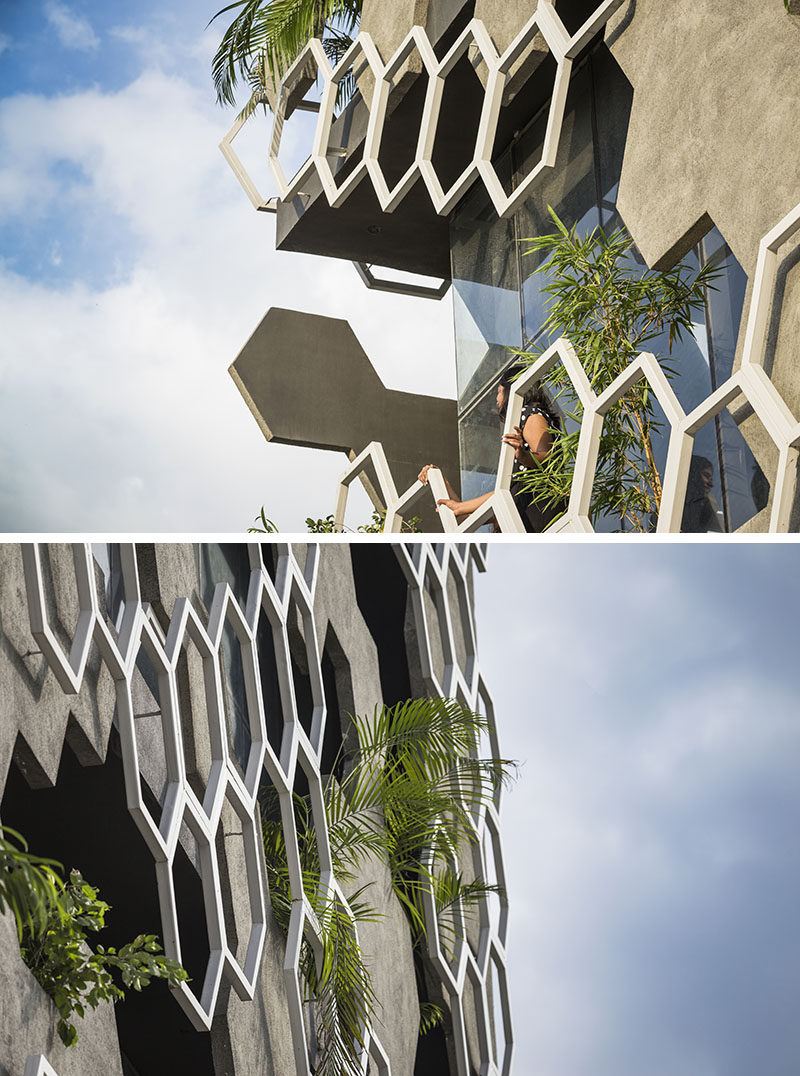 Photography by Ar.Purnesh Dev Nikhanj | Architect: Studio Ardete | Project Management: R.S Builders | Facade Consultant: Er.Ravijeet Singh | Structural consultant: Continental Foundation (Mr.Vikas Bhardwaj) | Lighting consultant: The Luminars (Mr.Tajender Kalsi)
---