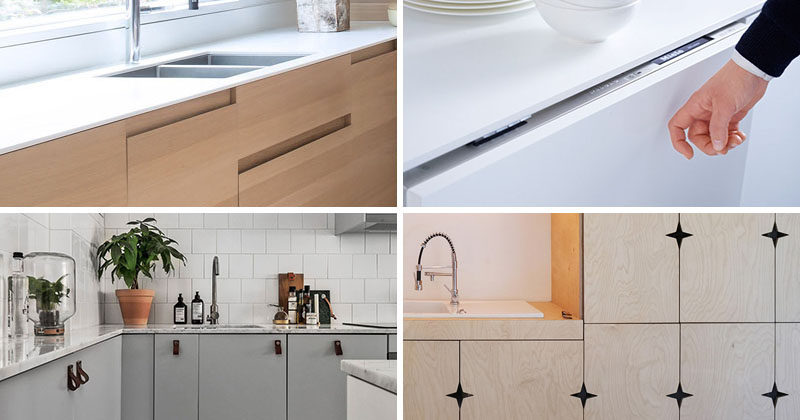 Choosing your kitchen cabinet hardware can be surprisingly difficult. The number of handles and knobs to choose from can seem endless. If you've been having these concerns maybe you completely forget the idea of having typical hardware? Here are four alternatives to typical kitchen cabinet hardware.
RECESSED GROOVES
These recessed groove pulls are built-into the design of the cabinetry and are made by cutting the end of the door or drawer at an angle to provide a space for your fingers to grab onto. They come in a number of different styles including C-channel and J-channel pulls, which is the shape the cabinet groove is cut; or simply angled drawers that sit just far enough away from the cabinet to allow your fingers to grab on to it and pull. This style makes for a sleek looking modern kitchen.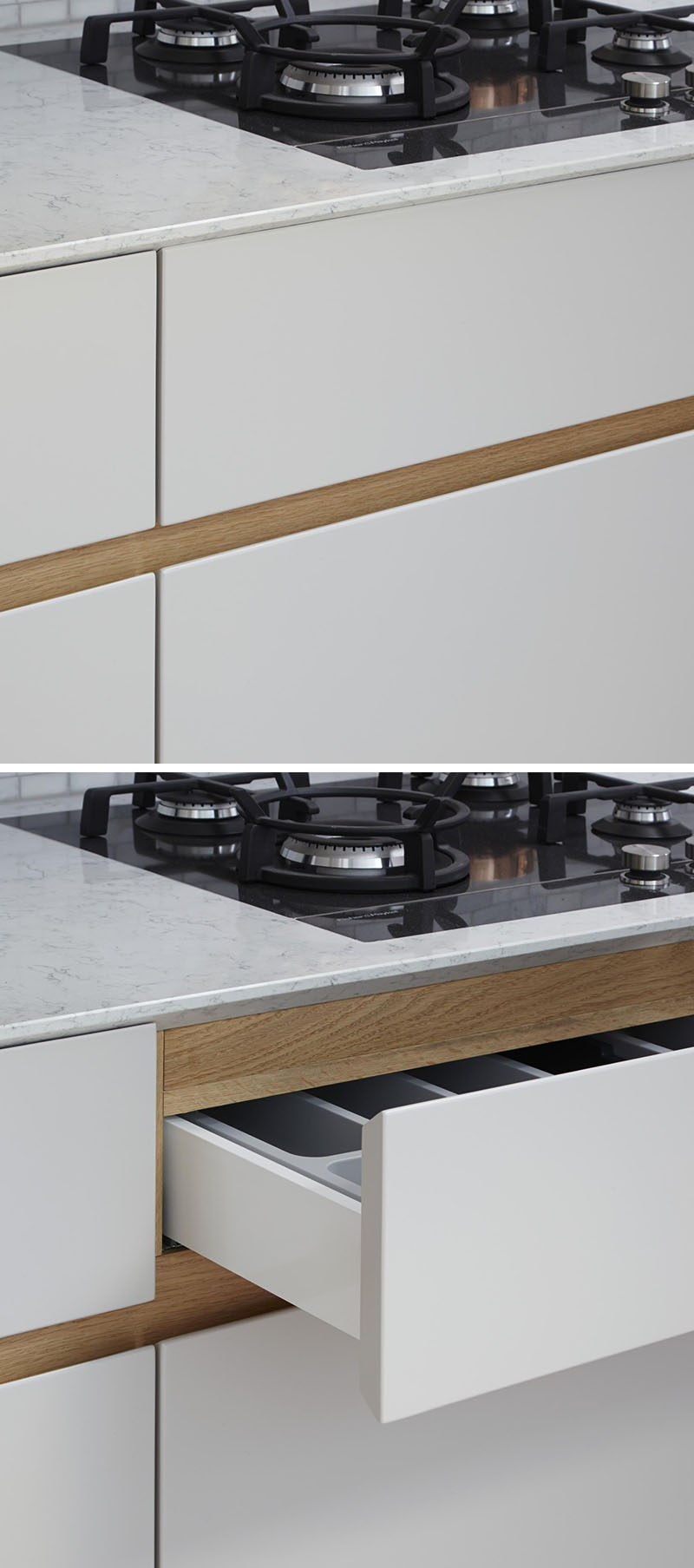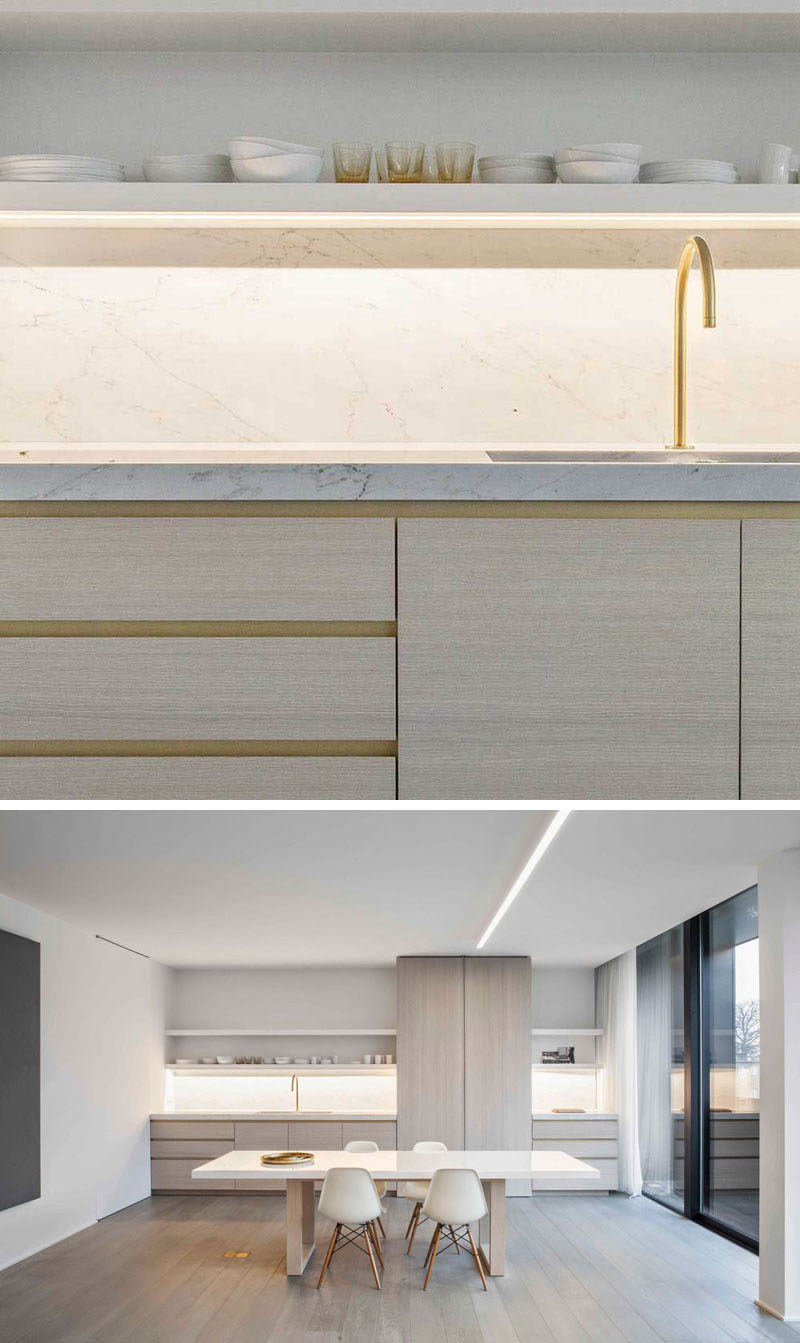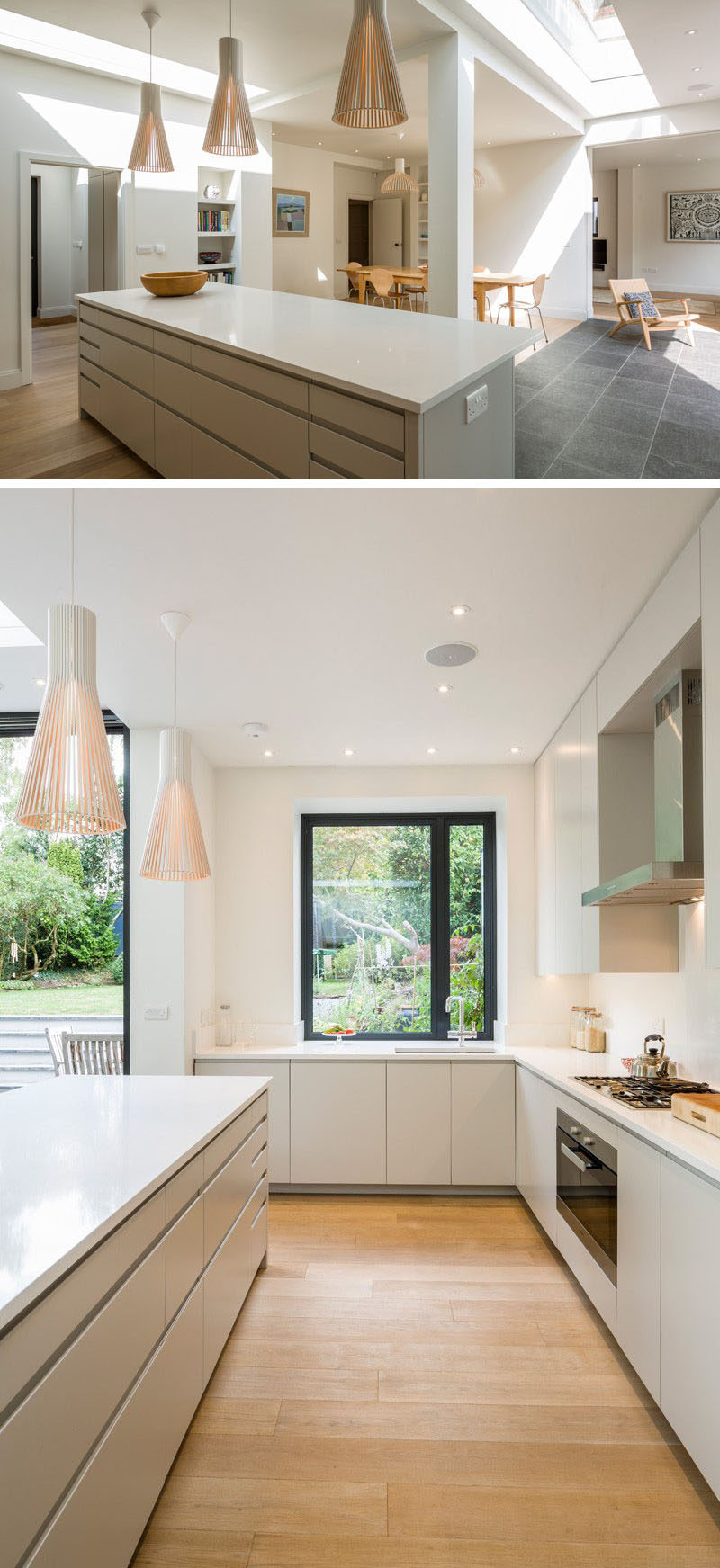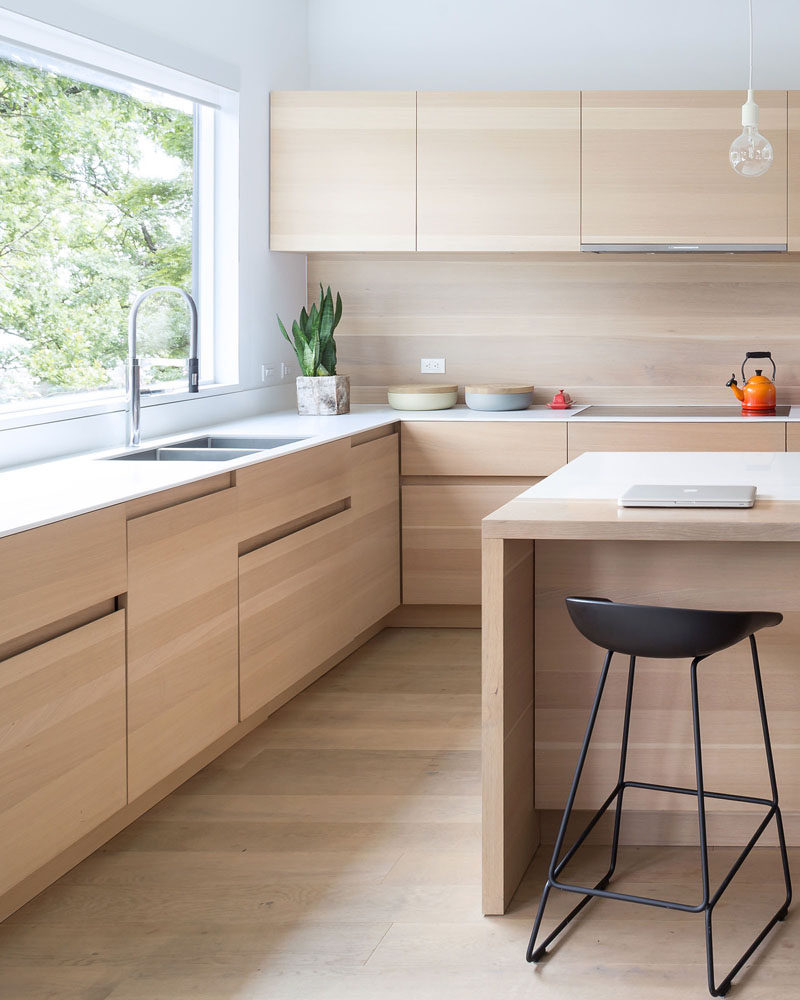 ---
LEATHER PULLS
For a more Scandinavian look, consider adding leather pulls. They can be made in all different thicknesses and with as much or as little leather as you like, so they can be as minimal or as function as you want them to be.
---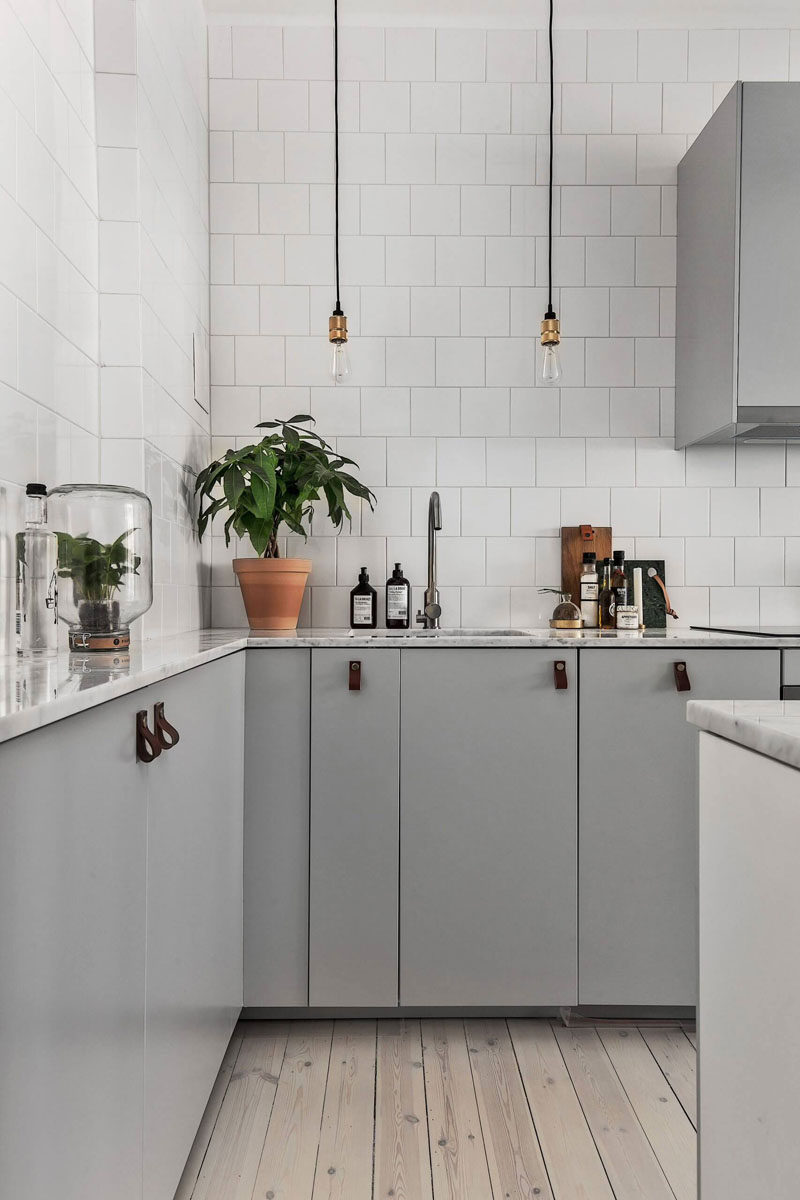 Inspiration from a property for sale through ENTRANCE
---
TOUCH OPEN
Welcome to the 21st century, where our cupboards, drawers, and cabinets open at the mere touch of our hand. Magnetic or mechanical touch latches make this futuristic action possible and make your kitchen look completely flat. Without any grooves or hardware your cabinets disappear into the walls and keep your kitchen feeling clean and smooth.
---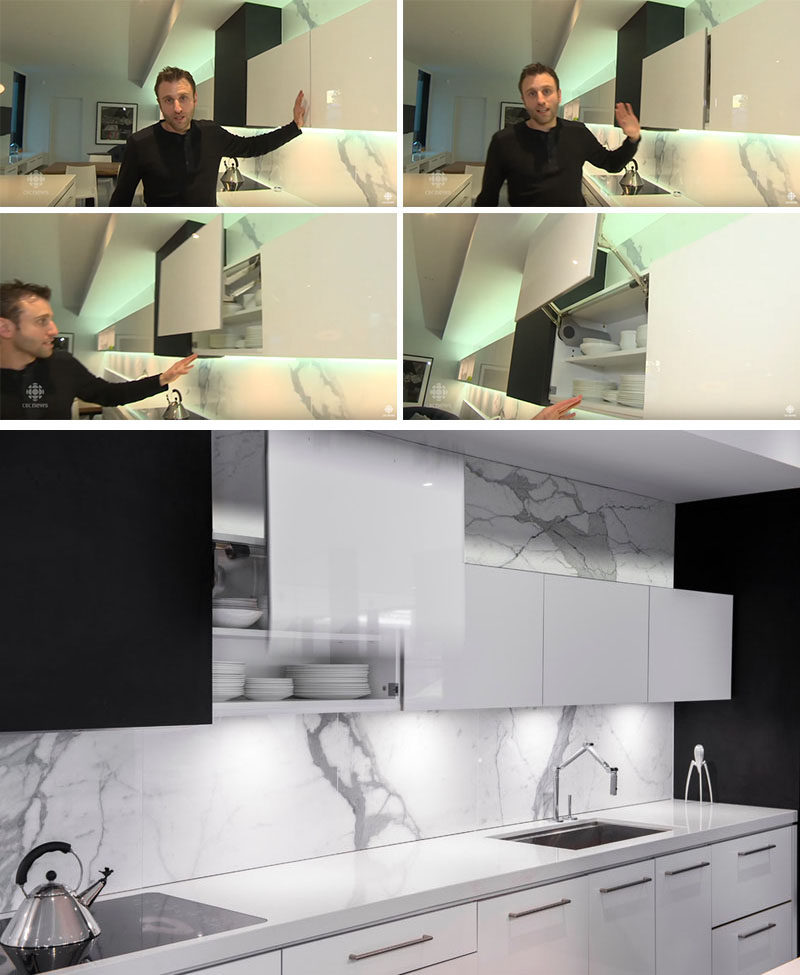 See a video and more photos of this kitchen, here. Designed by Secter Design.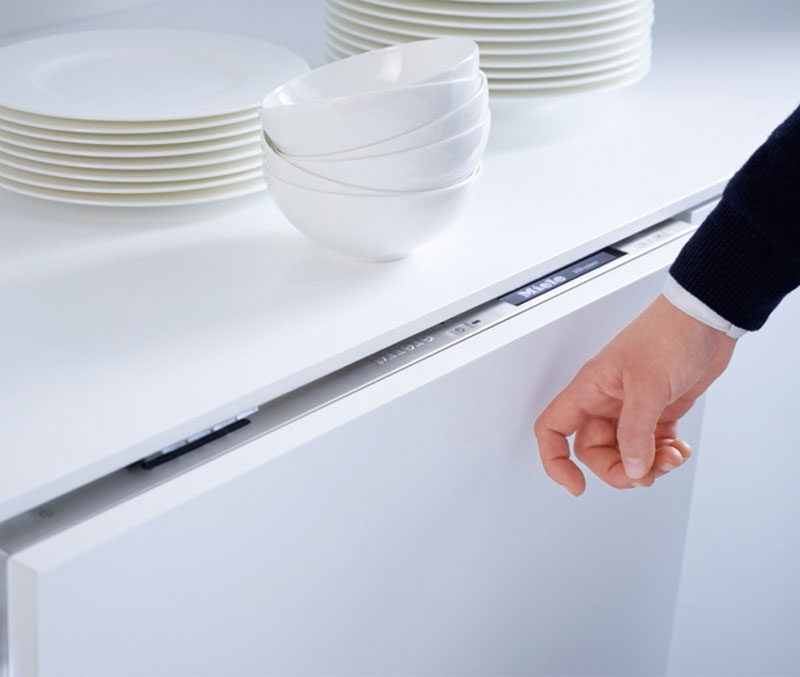 Touch activated dishwasher by Miele.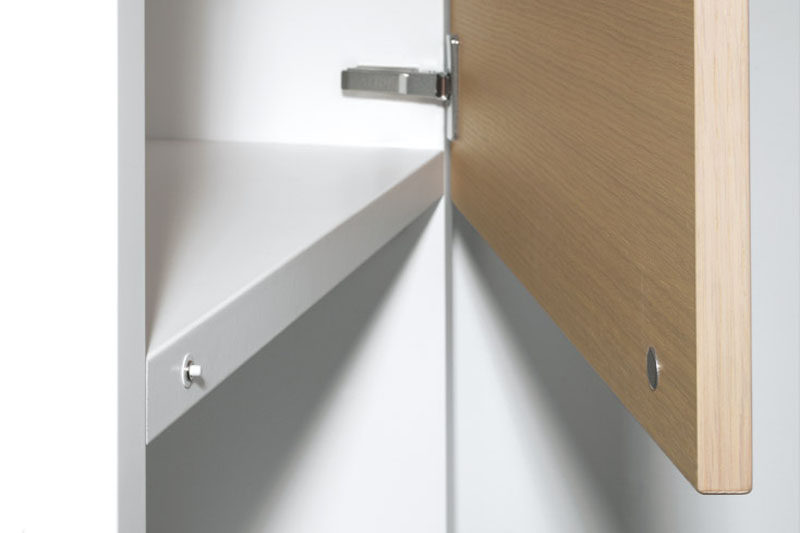 Push open hinge by Salice.
---
CUT OUTS
Cut outs can be done in a number of different ways to create various looks on the front of your cabinets. Circles make for a classic, simple look, while cutting the angles of the doors makes for a more creative look. You can also get artistic with the cut outs and create patterns or shapes that form when the doors are all closed.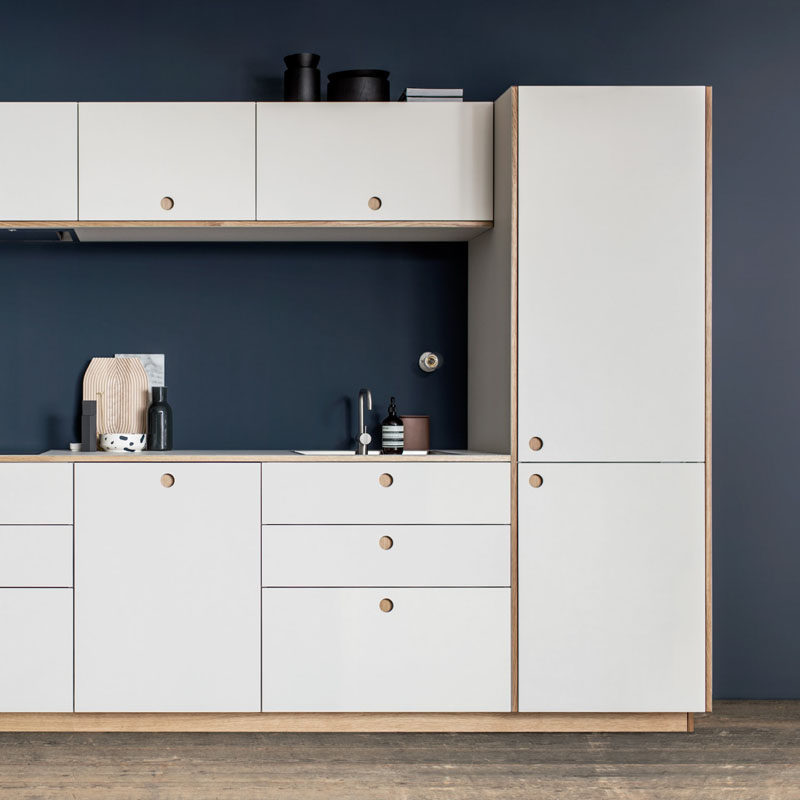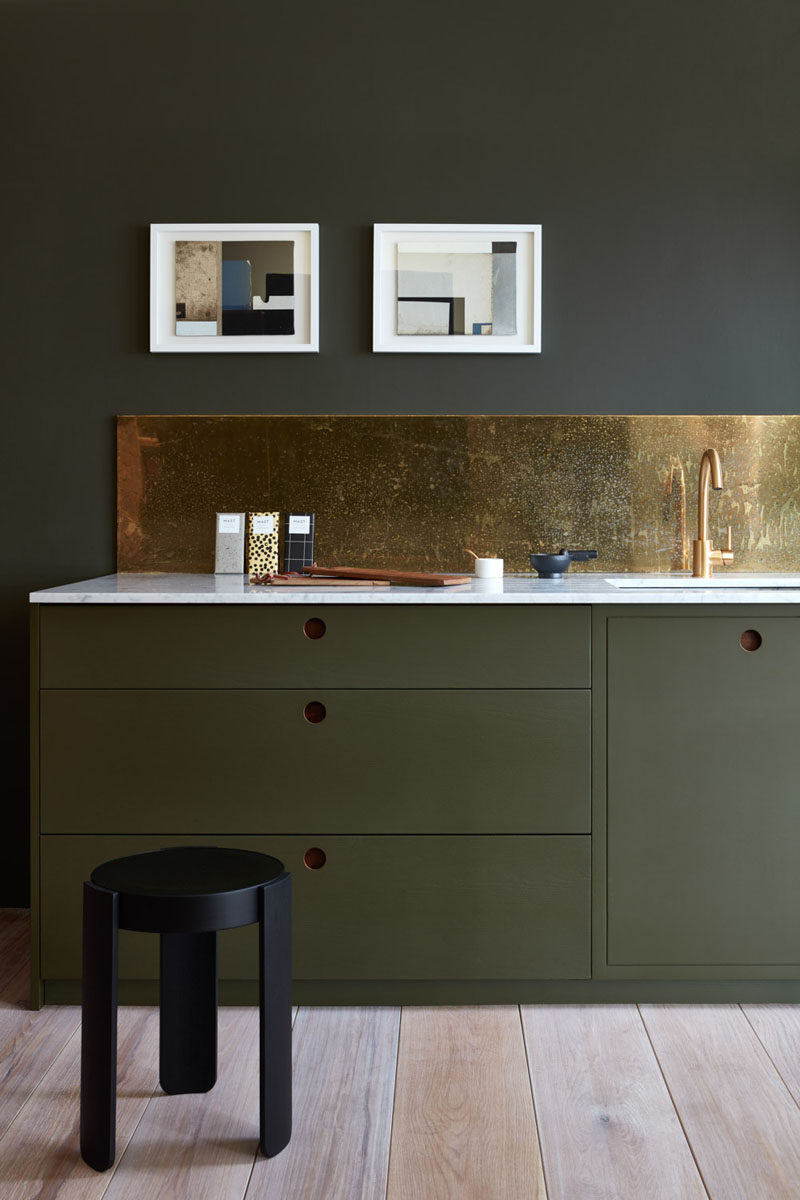 See more photos of this artist studio, here. Interior designed by Modal Architecture. Cabinetry made by Yvon Le Houerou. Photography by Monique Bastos and Gwendal Hervé.