Design firm Enter Projects were asked to design the interior of the LOT 1 Cafe & Restaurant in Sydney, Australia.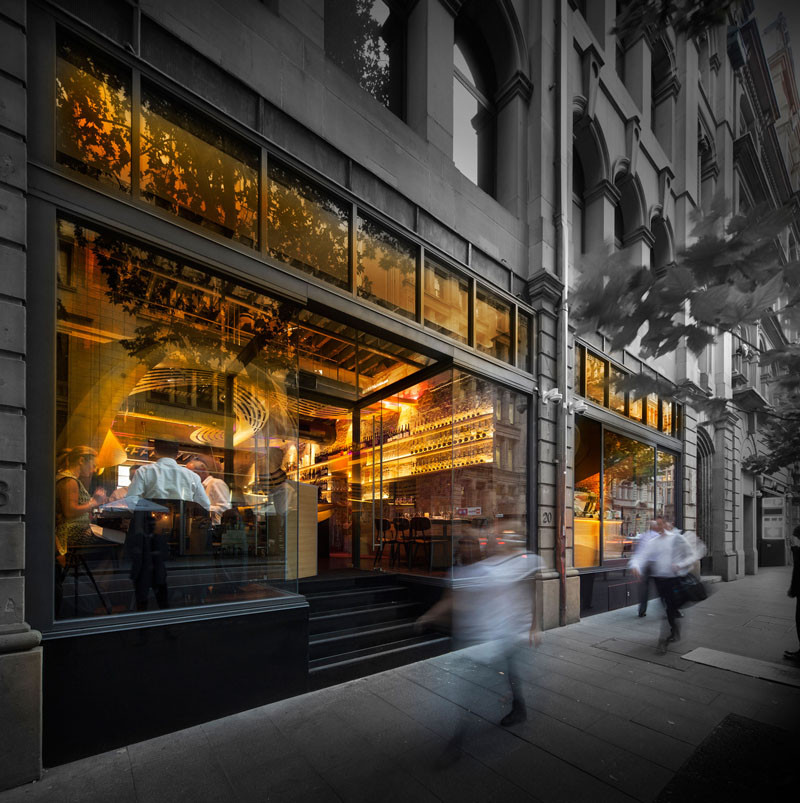 ---
Once upon a time, the building was a storage house, then it was a retail store, and now it has been transformed into a cafe and restaurant.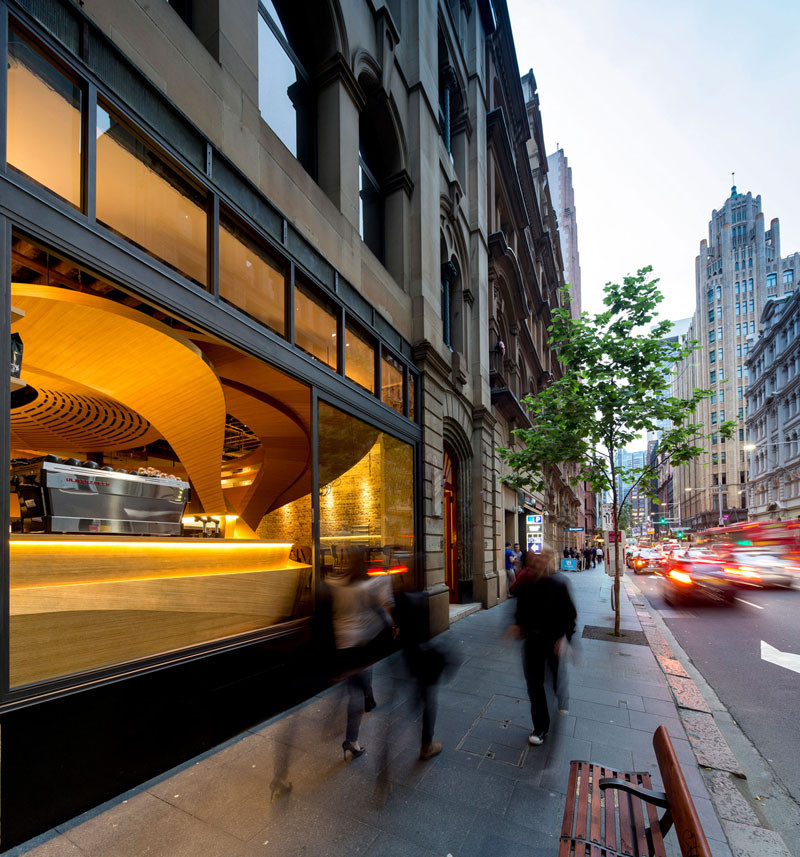 ---
The design concept for the space was the familiar coffee swirl pattern that is often seen when preparing cafe drinks.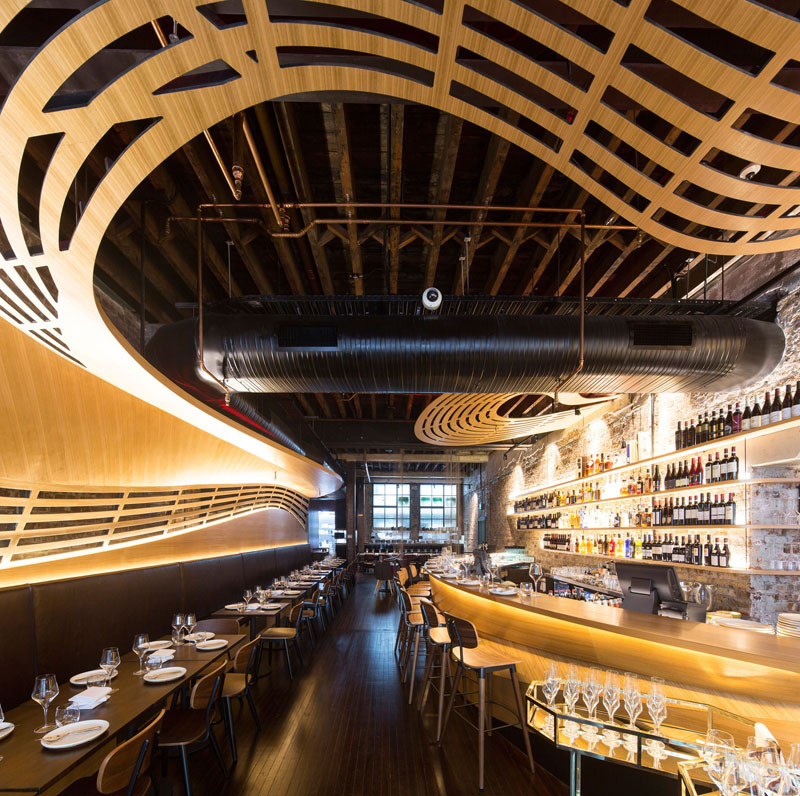 ---
To make the design concept real, native Australian timber and digital fabrication were used to create the sculptural piece that flows through the space.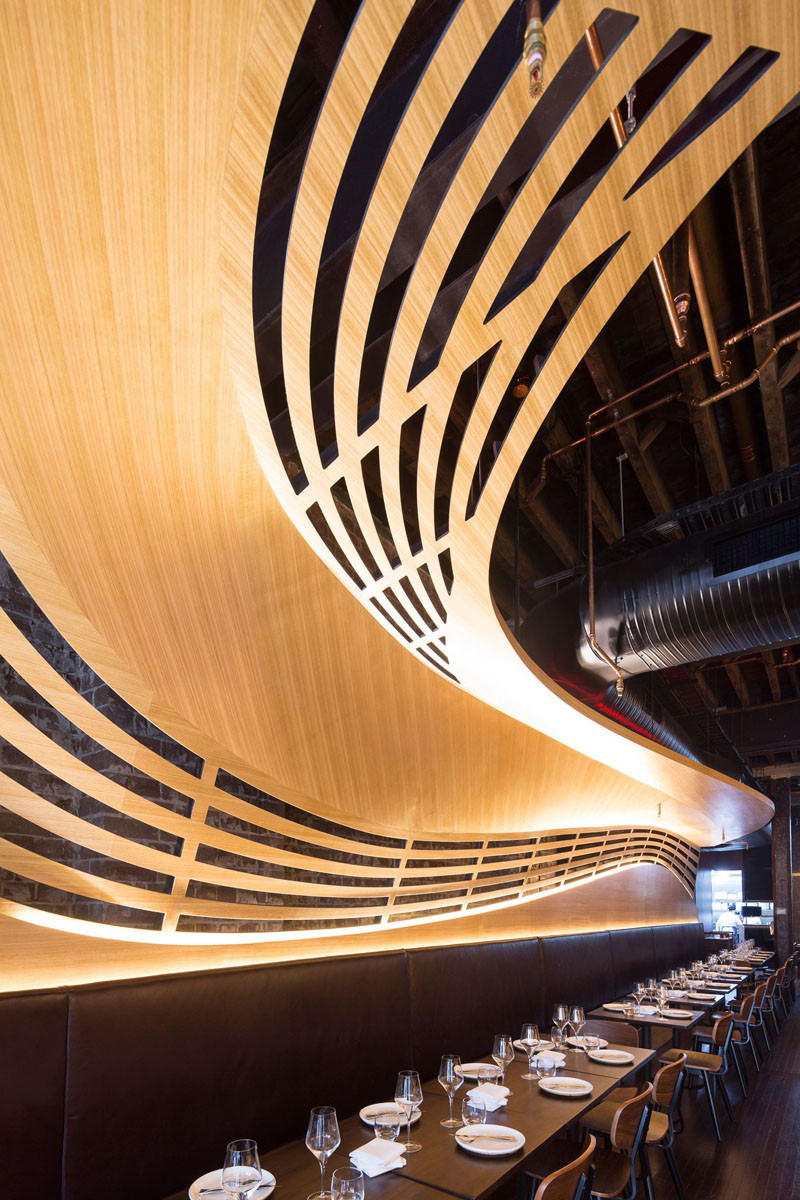 ---
The curved timber feature leads you through the space, allowing you to see glimpses of the original buildings brick and sandstone walls, wood columns, and old steel work.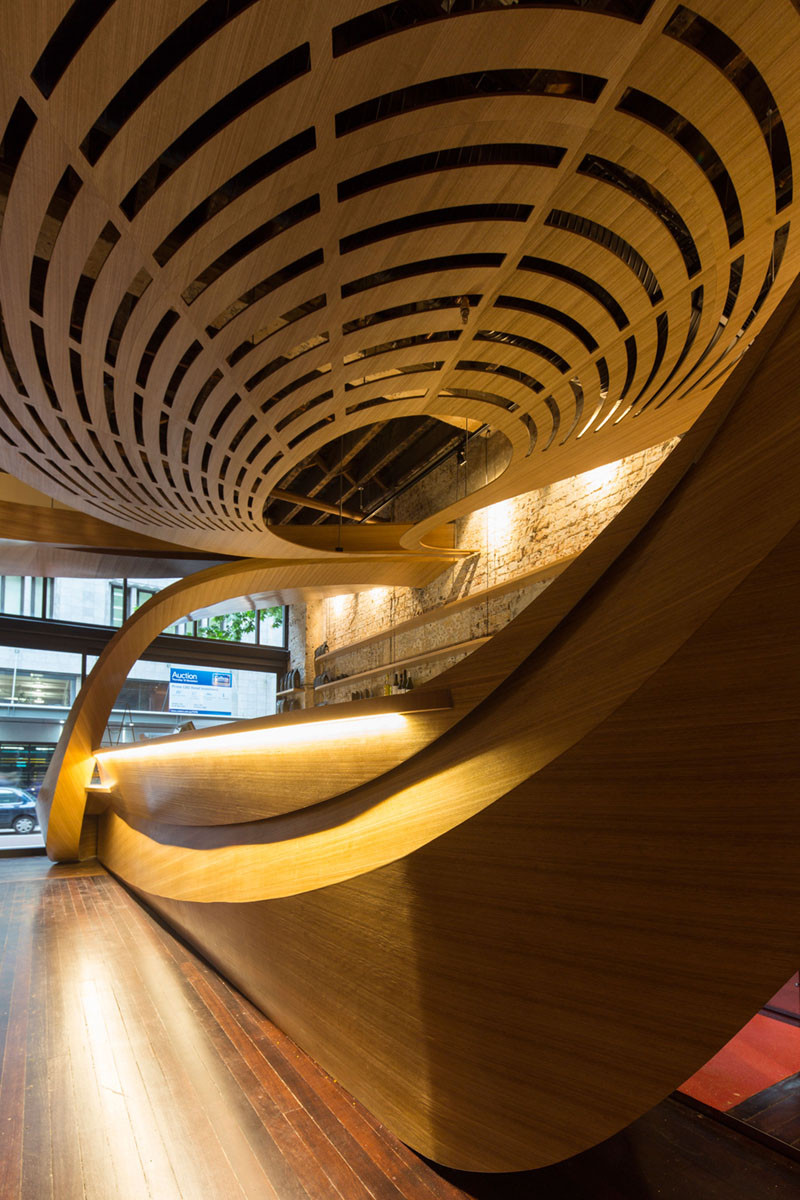 ---
The wood feature appears to seamlessly flow throughout the space.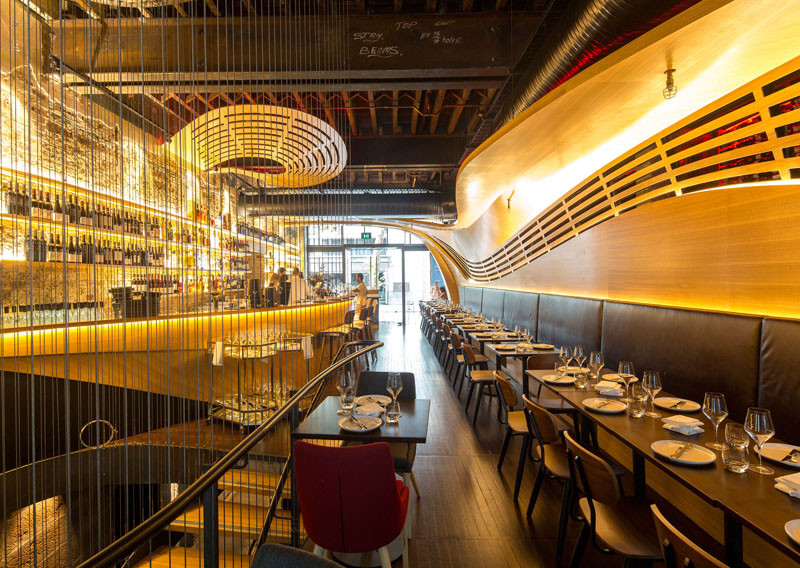 ---
From conception, to early renderings and 3D models, through to laser cutting and CNC, only 3D models were used without construction drawings or conventional plans and sections.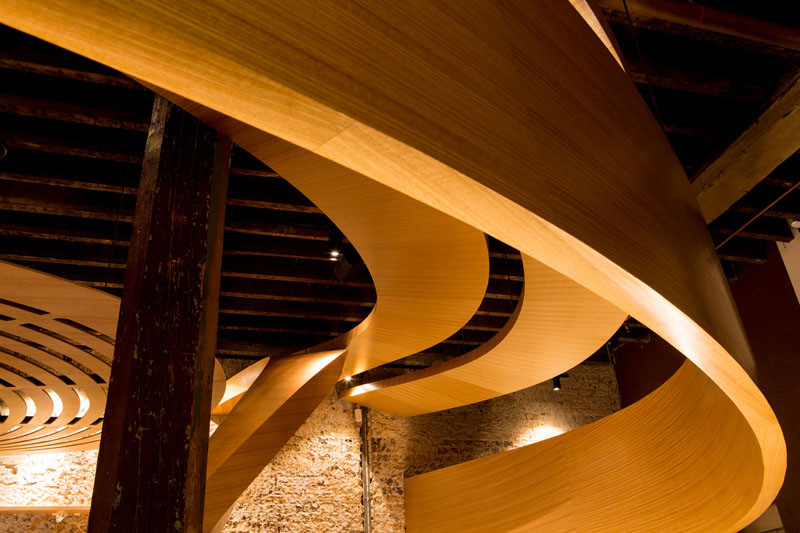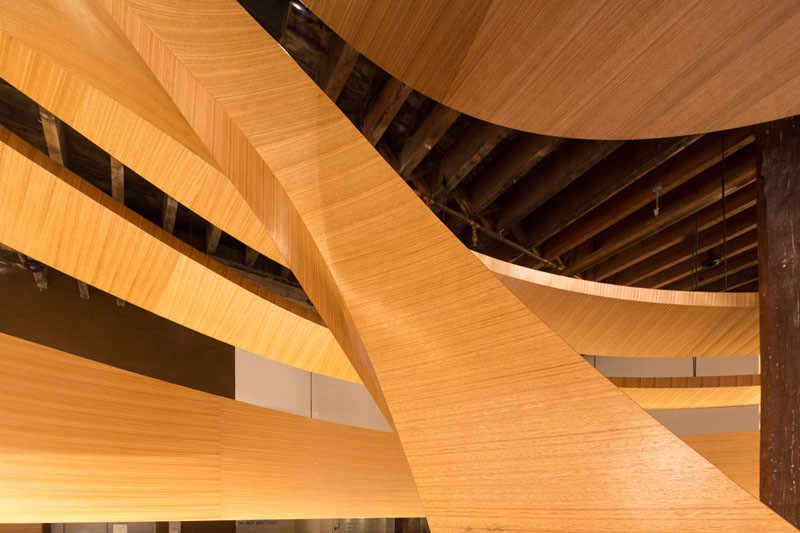 ---
Here you can see some of the original features of the building, as well as the new wine storage area.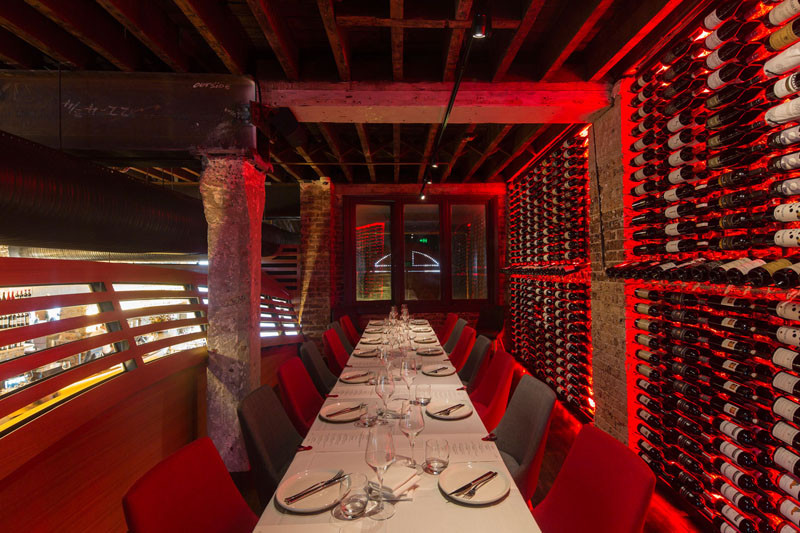 ---