This new home in the Pacific Palisades neighbourhood of Los Angeles is designed for outdoor entertaining, with a large backyard, with swimming pool, outdoor kitchen and dining area, outdoor fireplace, and sun deck!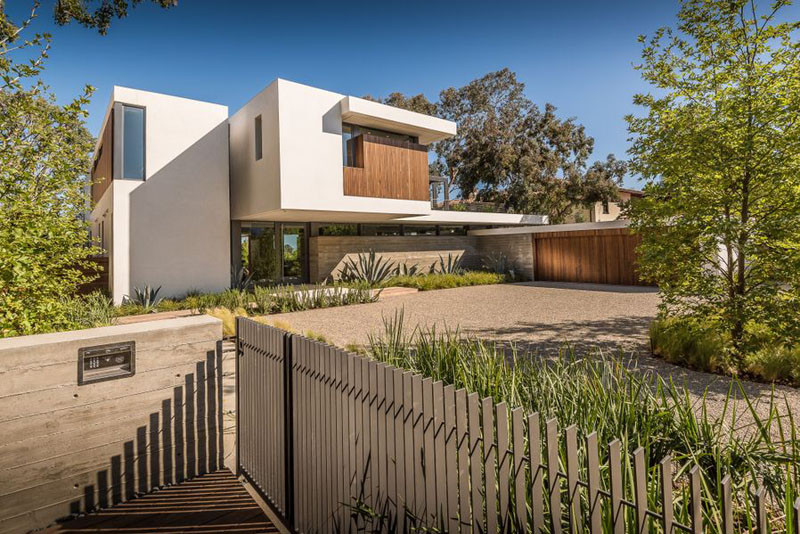 ---
The home, designed by O+ L BUILDING PROJECTS, easily flows from the inside to the outside, where a pool awaits you.
---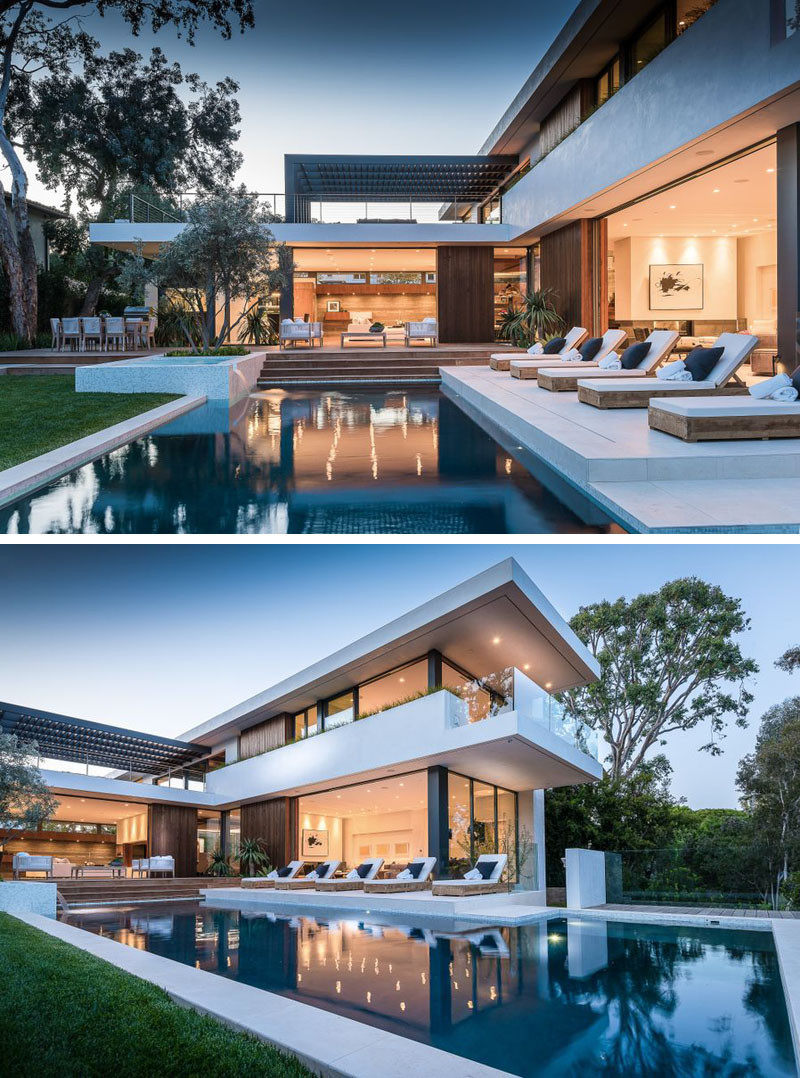 ---
Many of the walls around the pool appear to be nonexistent, as a result of the glass walls that open up completely.
---
---
Just off the sun deck is one of the living rooms.
---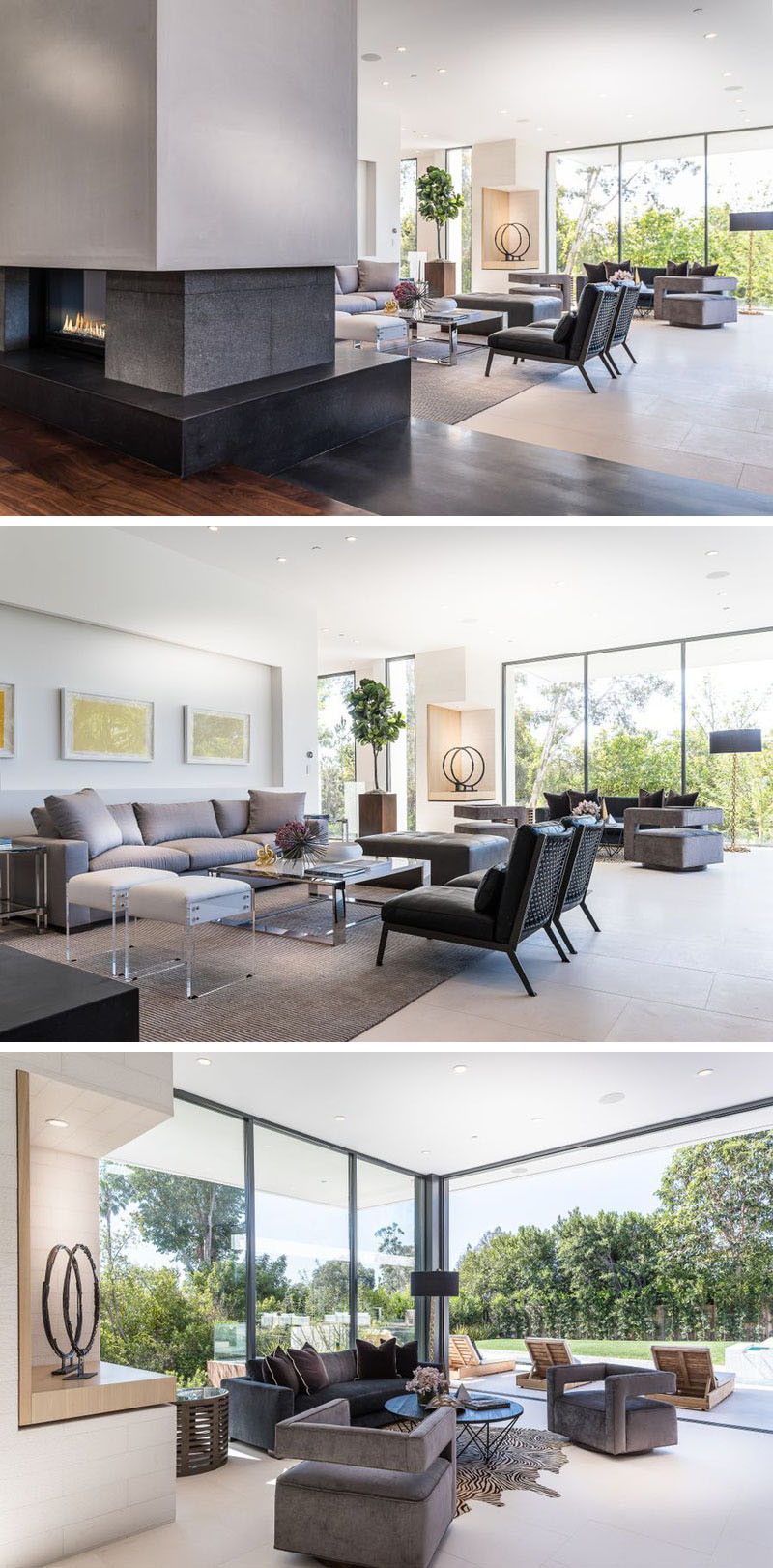 ---
Connecting the various levels of the home is a floating wooden staircase, set against 28 foot board-form concrete wall.
---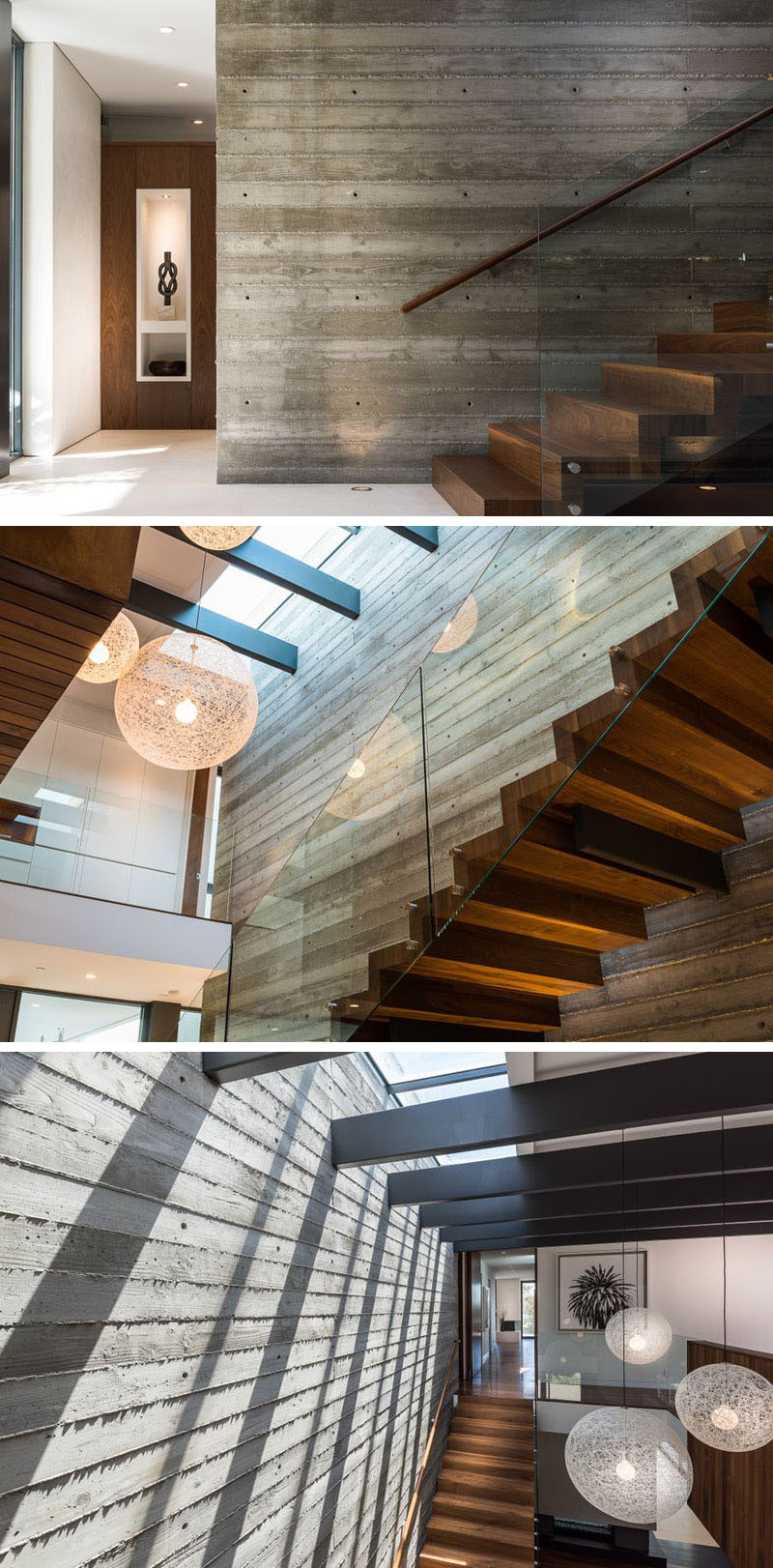 ---
Upstairs, there's an open dining room with a wood feature ceiling.
---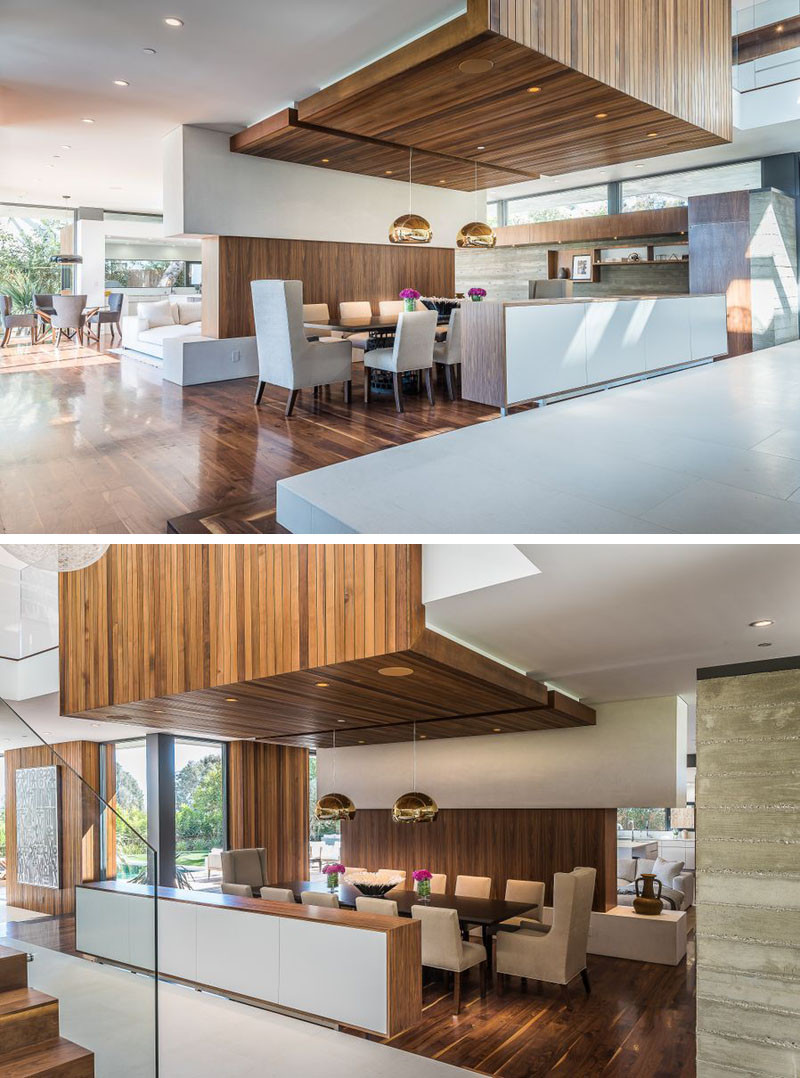 ---
Behind the dining room, there's the kitchen and a smaller, more casual dining space.
---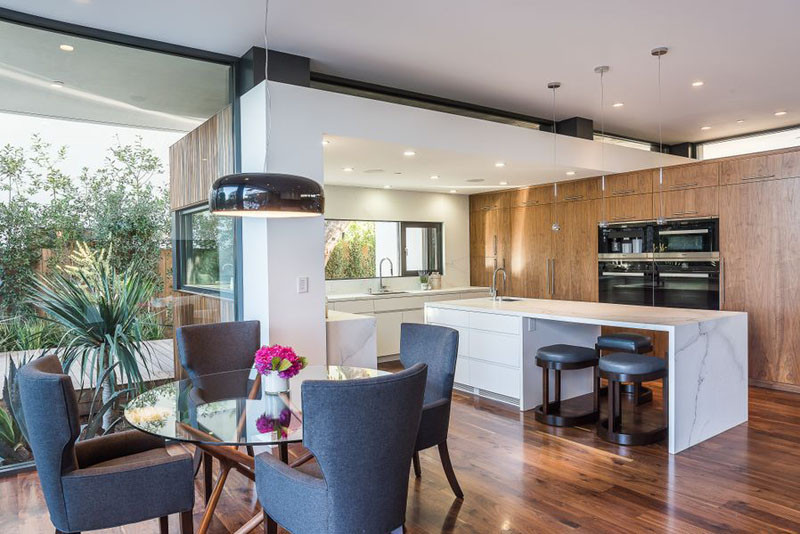 ---
In the same area of the kitchen, there's a secondary living area, that opens up to a deck.
---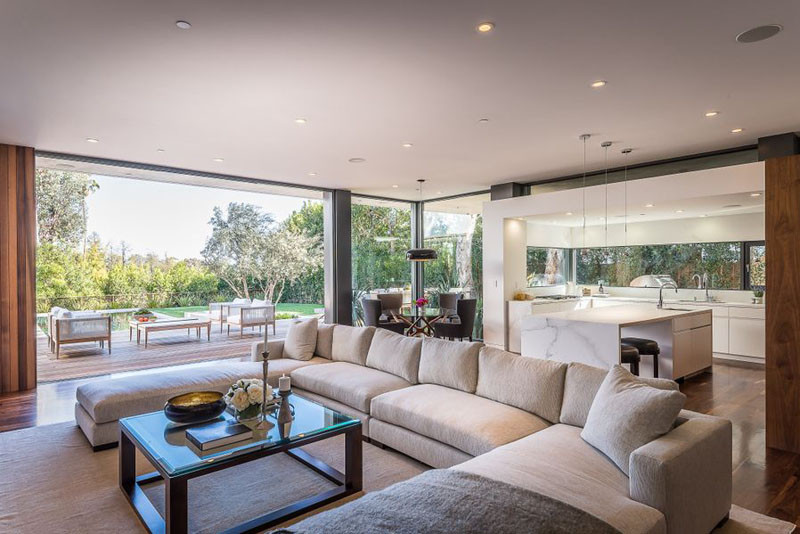 ---
Out on the deck, there's a large pergola, with an outdoor lounge and dining area.
---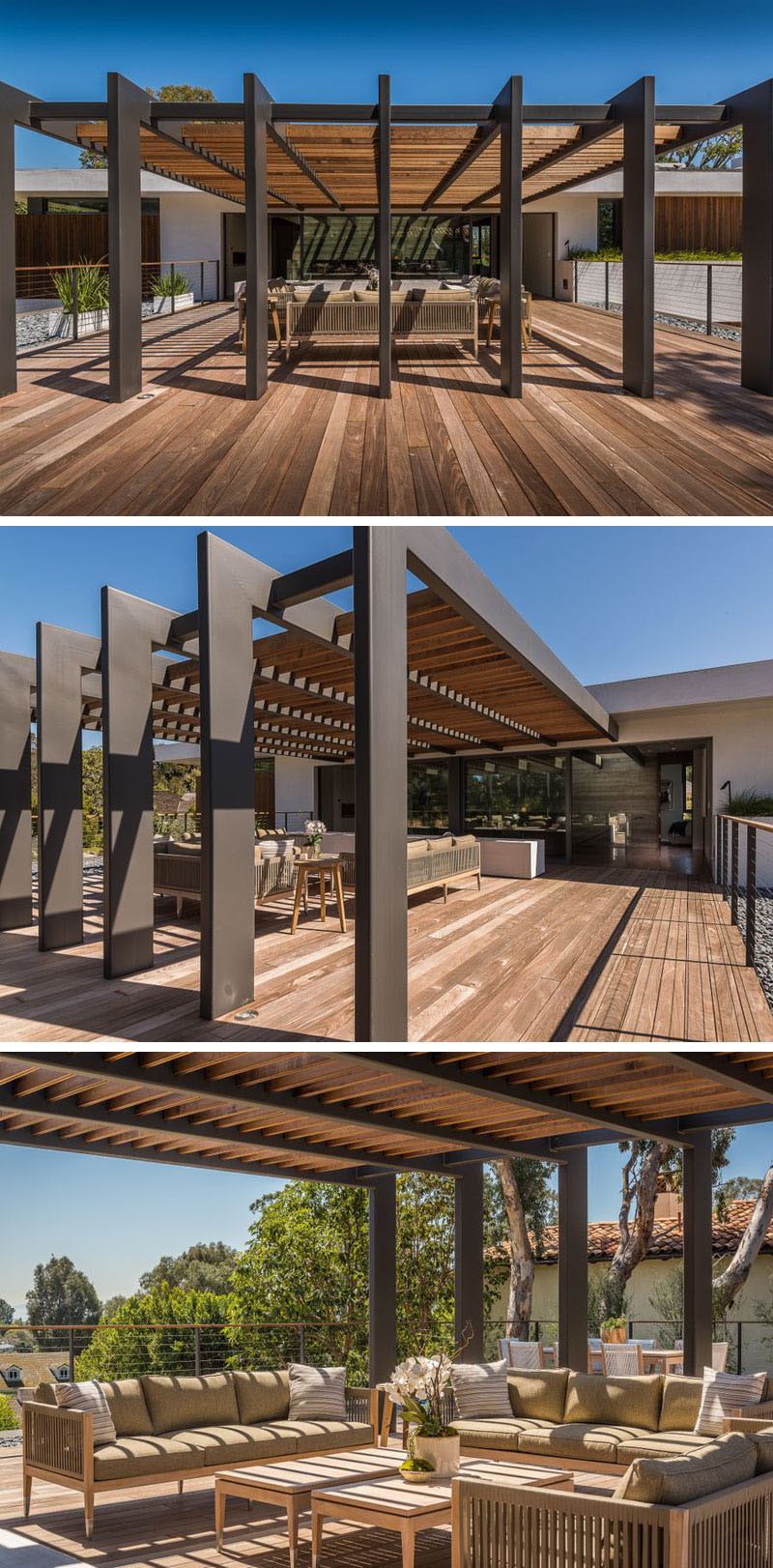 ---
Back inside, there's a master bedroom that has its own dedicated private living room.
---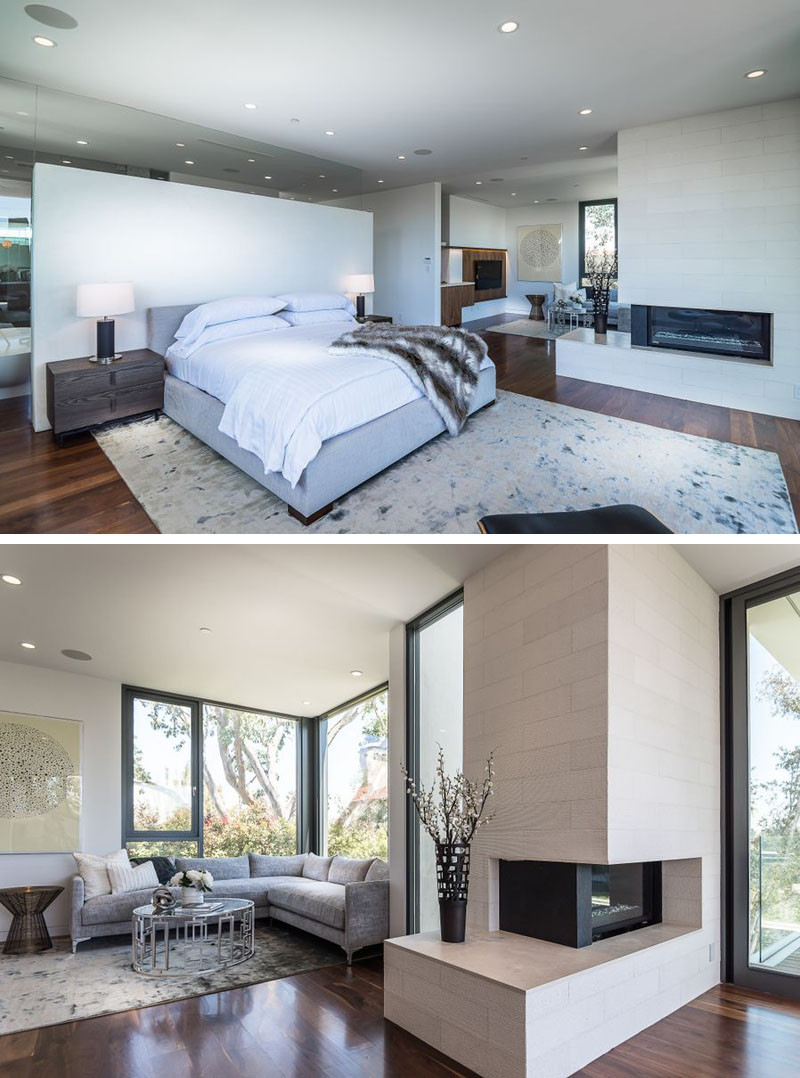 ---
The master bathroom, with dual showers and standalone bathtub, is tucked away behind a partition wall behind the bed.
---
---
There's also a huge walk-in closet.
---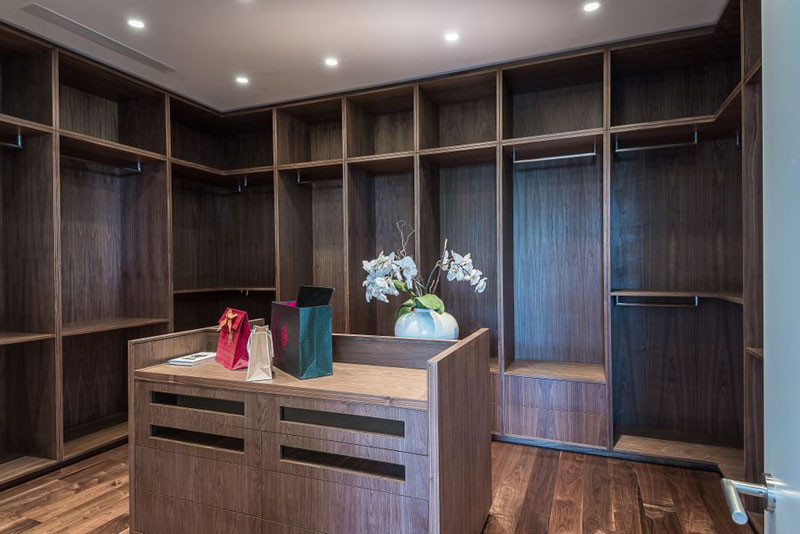 ---
Heading down to the basement, there's a theater room, with tiered seating and a small bar.
---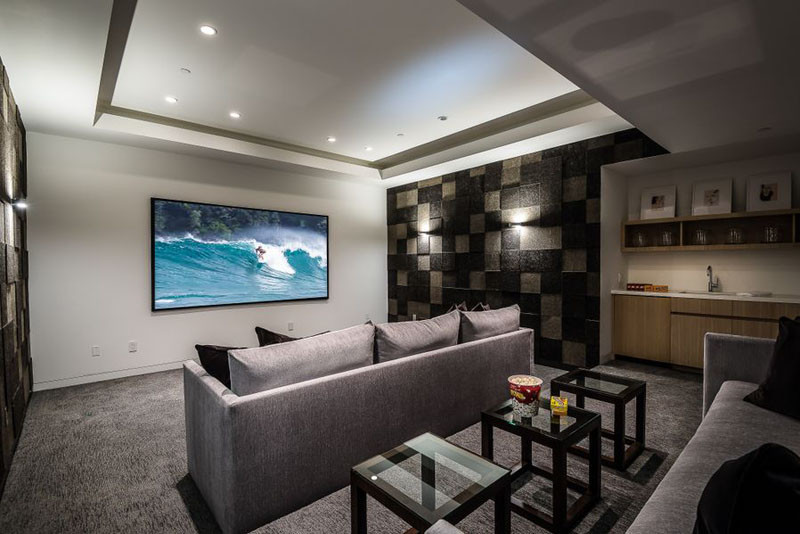 ---
A home all about entertaining, wouldn't be complete without a dedicated wine cellar.
---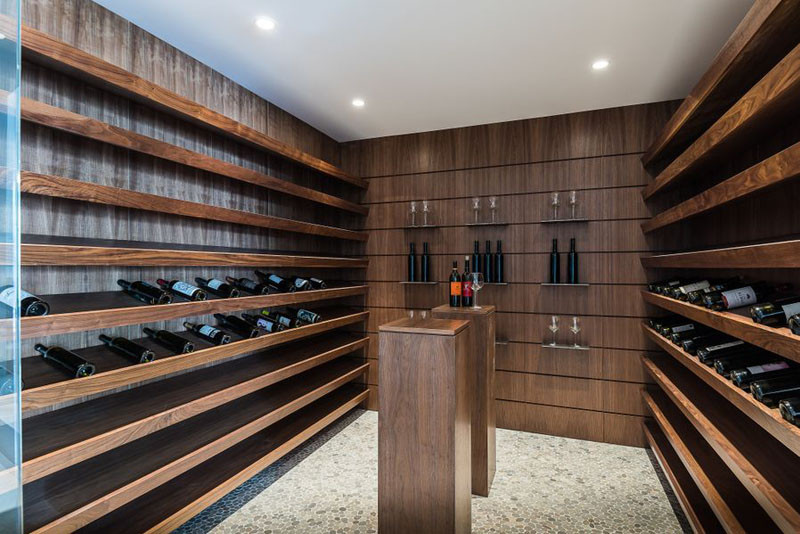 ---
The home is currently for sale, and you can view the full listing – here.
---