Anmahian Winton Architects have designed a contemporary home for a family in Cambridge, Massachusetts.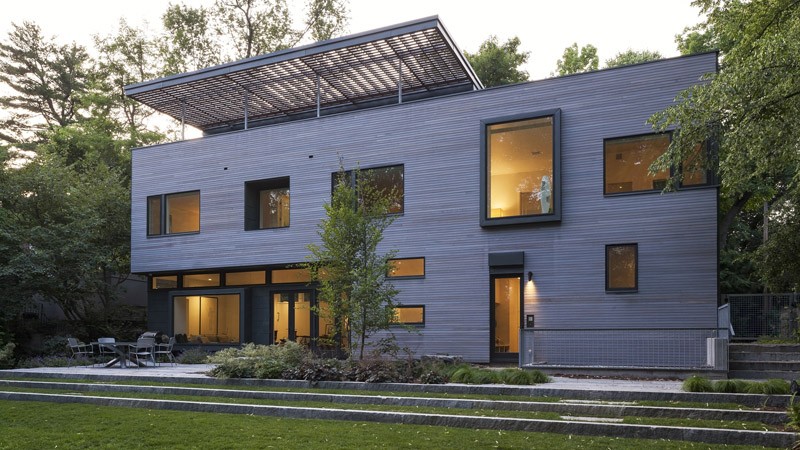 The architect's description
This new single-family home is minimal in form and material, a modernist jewel box counterpoint to the colonial fabric of its Cambridge neighborhood. Both exterior and interior are designed to create a palette that is textured and natural, but also simple and elegant.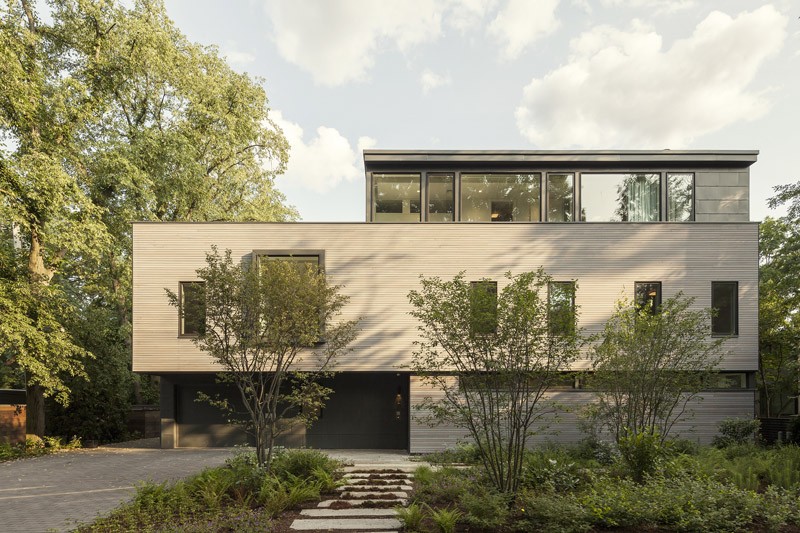 The exterior is composed of zinc panels and a dense hardwood rainscreen, both of which are durable and low maintenance, and are assembled with a high level of refined precision.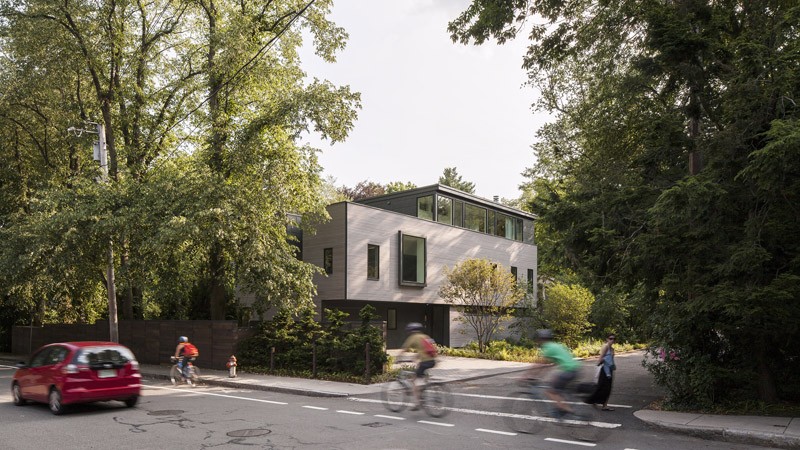 The building embodies a conventional domestic program for a family of four, spread across three floors including a rooftop master loft, roof deck, and sun trellis. Emphasis is placed on a small footprint, both in terms of size and environmental impact, employing high efficiency mechanical systems, a high performance envelope, solar PV panels, and long life-cycle materials.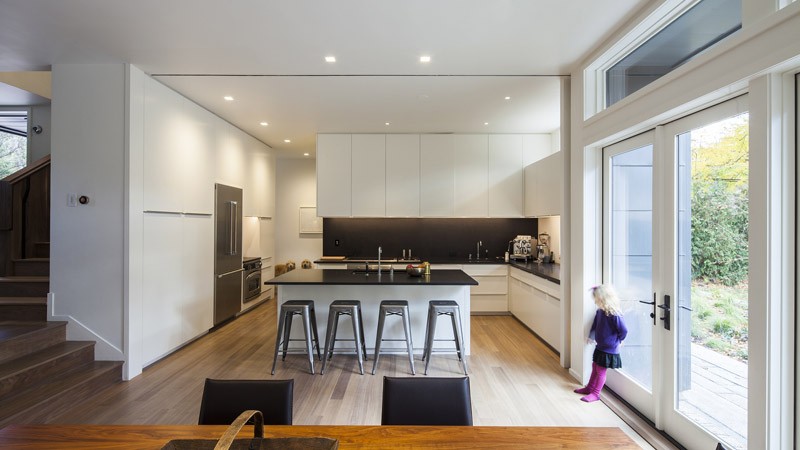 The interior is very open and relies on only a few materials — white plaster and dark walnut — to create textured and luminous spaces that re-focus the inhabitants on the private gardens and intimate social spaces.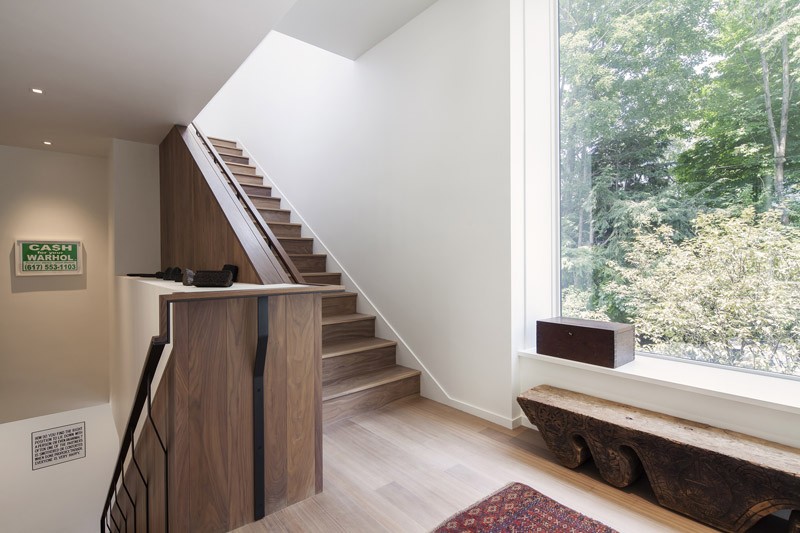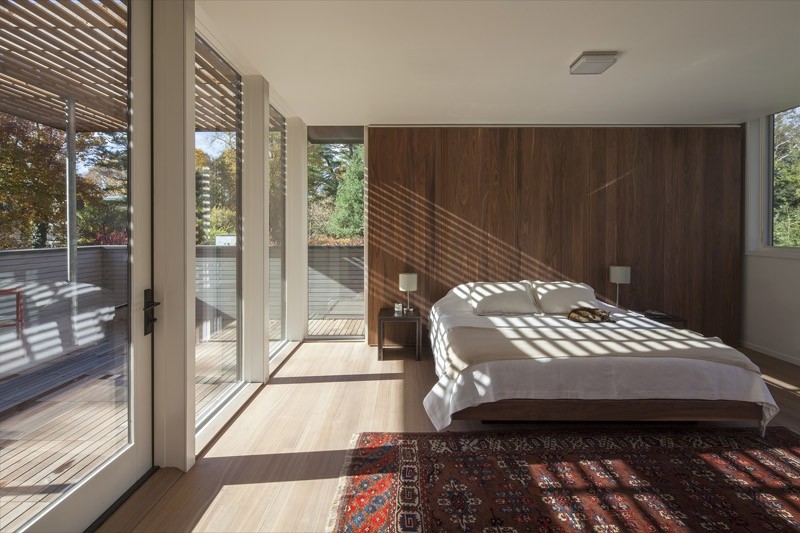 Architect: Anmahian Winton Architects
Photography: Jane Messinger