Capella Garcia Arquitectura have recently completed the design of China Chilcano by José Andrés, a restaurant in Washington, D.C., that blends Peruvian, Chinese and Japanese culture.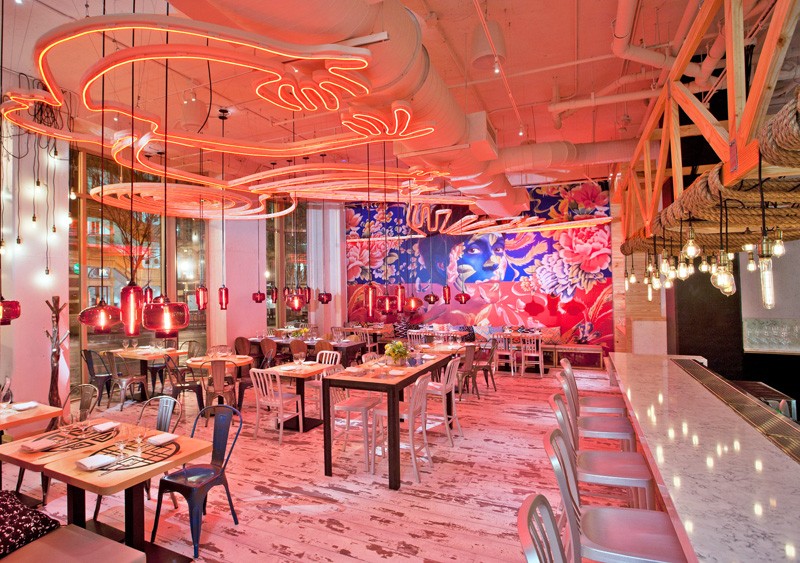 The architect's description
Inspired by the fusion of cuisines represented on the menu, José invites guests into a space that blends Peruvian, Chinese and Japanese cultures.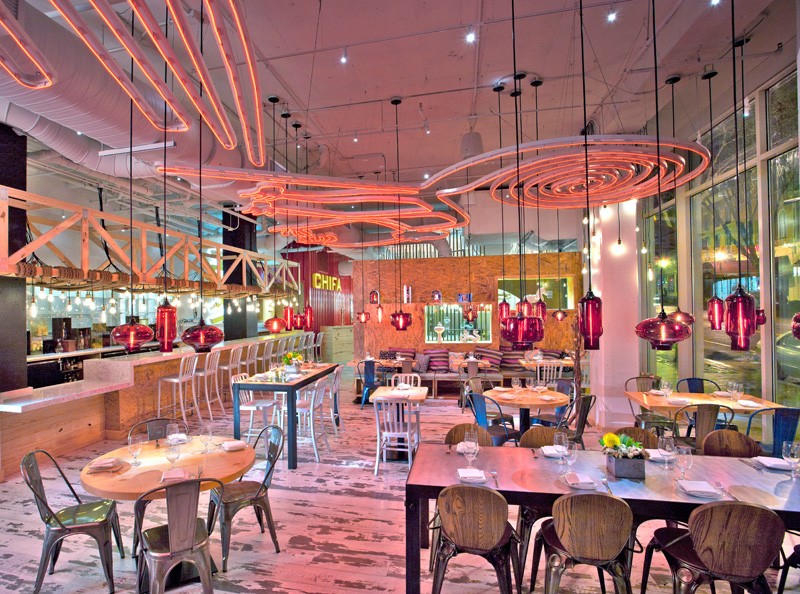 With a design motif that separates itself from traditional folklore, José reimagines China Chilcano with a contemporary and personal take on a large, grand dining room- a welcoming and popular space in which to dine. Full of creative art, this concept follows José Andrés' unique style, creating a singular space with a touch of the extravaganza.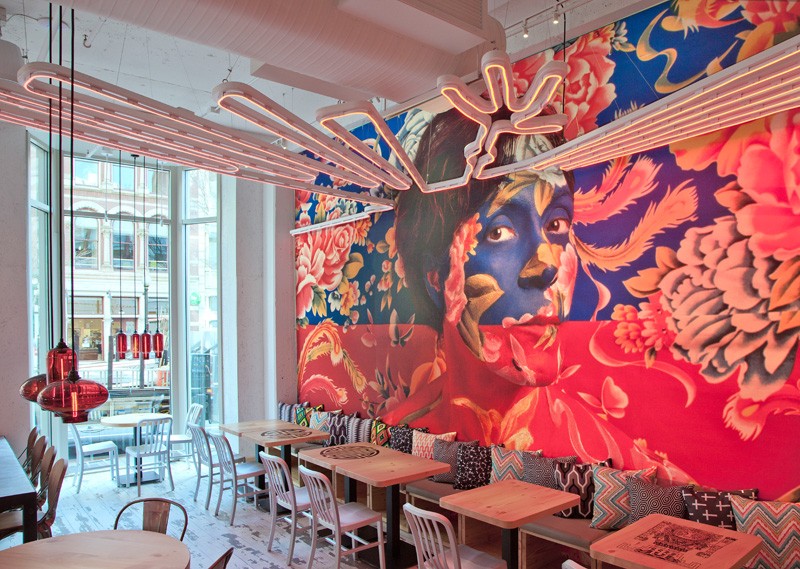 Guests may stop at the entry of the dining room, which has a street-like feel and an industrial-style bar. Decorating the wall is a contemporary mural from Peruvian artist, Cecilia Paredes, called 'Both Worlds,' that powerfully welcomes guests in a colorful and personable way.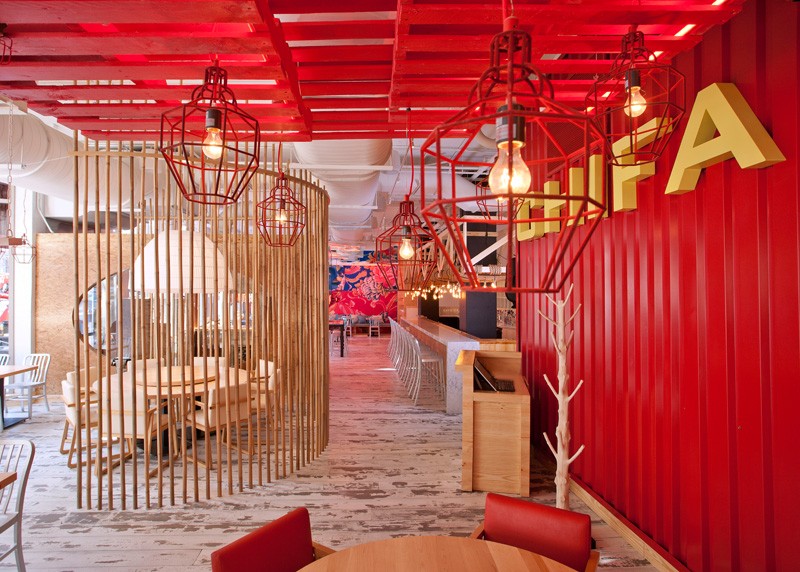 Moving along to China Chilcano's main dining room, which is bigger and more formal, guests will find a large, round table surrounded by bamboo along with other smaller tables round tables for easy sharing. For guests who want to enjoy a more relaxed atmosphere, China Chilcano will offer tables with comfortable sofas. This area features a special Tatami Japanese-style table.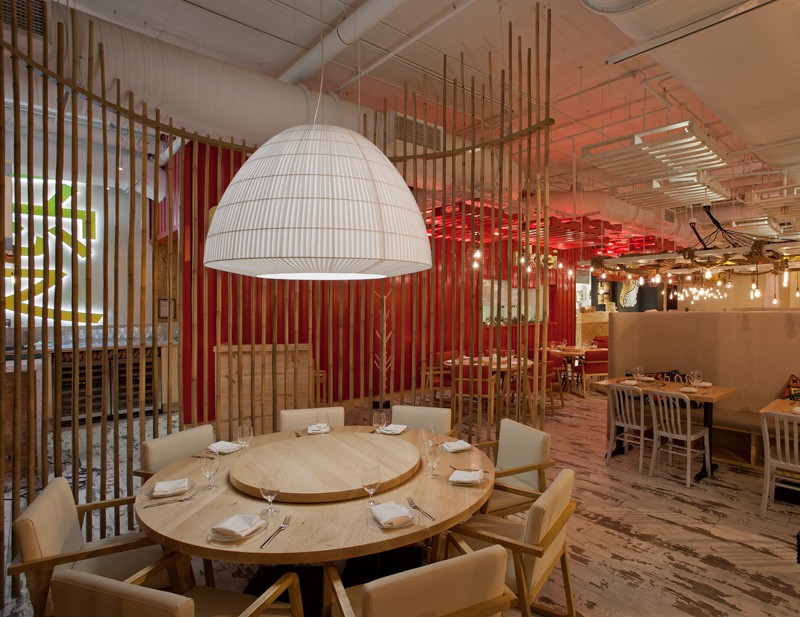 Making their way down to the very end of the restaurant, guests will find a more private space featuring a ceviche bar, one of the staples of Peruvian cuisine.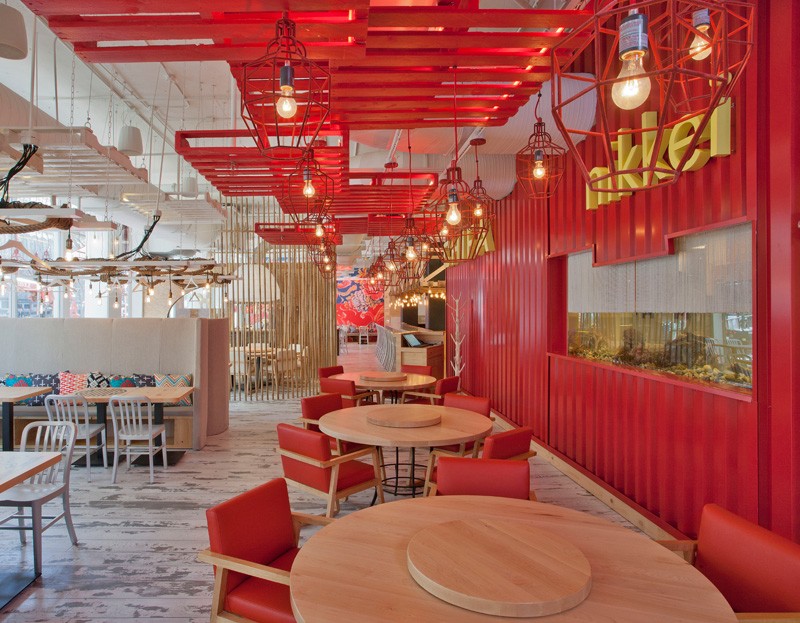 China Chilcano's ceilings are decorated with neon lighting inspired by the Nazca lines, the series of ancient geoglyphs located in the Nazca Desert in southern Peru. The overall design line of this concept is based on simple elements: recycled crates, ladders hanging from the ceiling, and corrugated steel panels; along with pave or glass brick walls and wood truss eschewing elaborate finishes for a simpler space.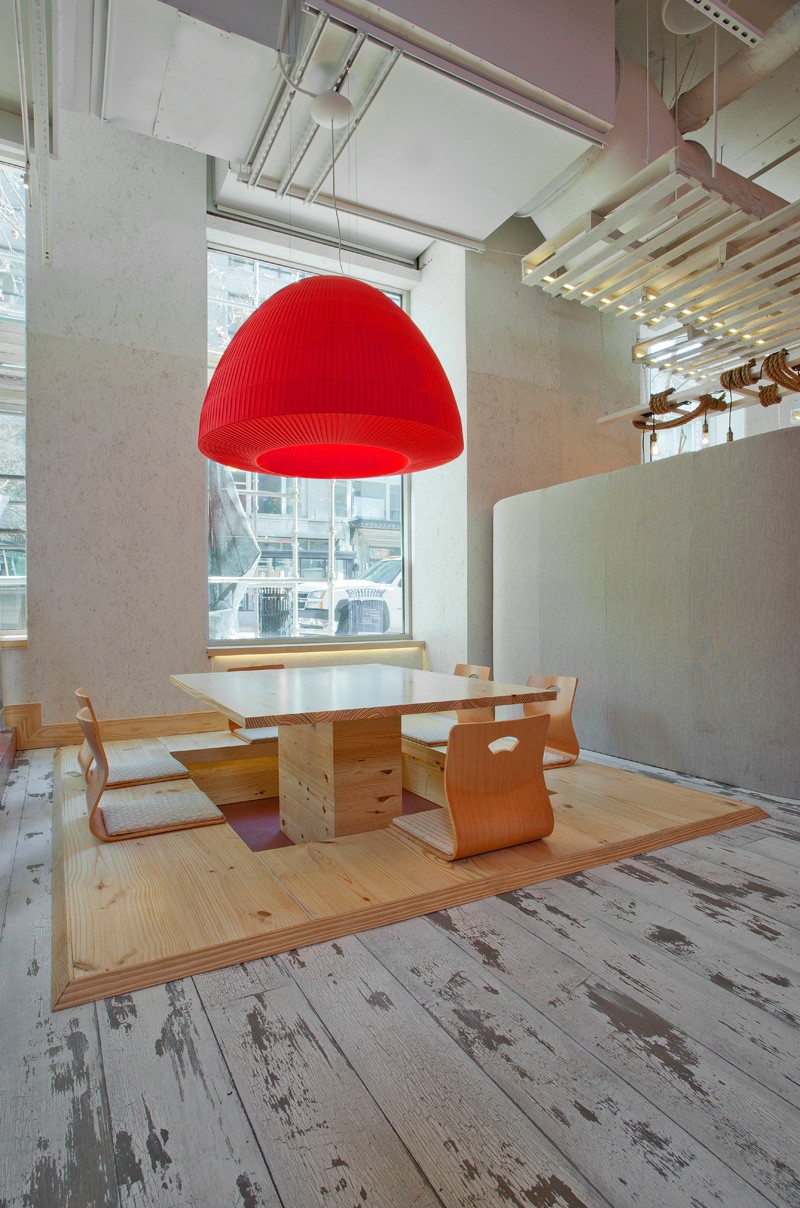 The huge windows offer pedestrians a peak into the hustle inside, adding more life to the already buzzing Penn Quarter neighborhood.

For China Chilcano, José offers a myriad of spaces to choose from, so each guest can enjoy this culinary experience in a unique way.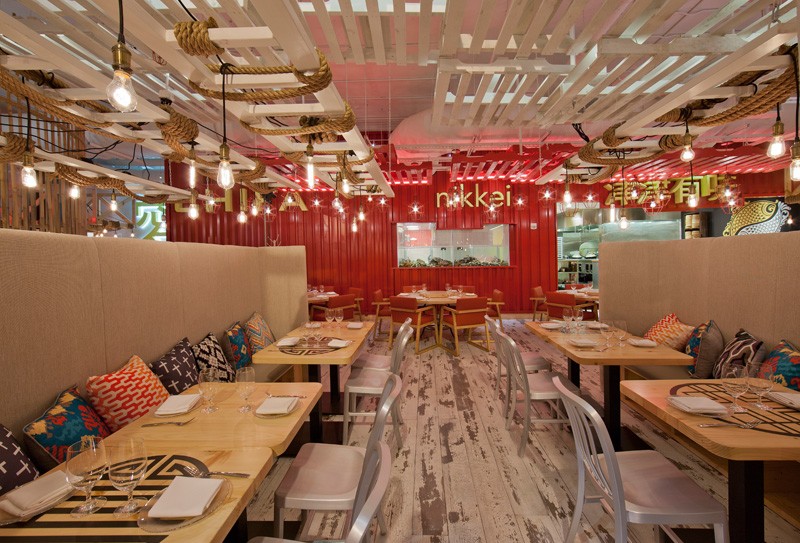 Design: Capella Garcia Arquitectura – Juli Capella, Miquel Garcia
With the contribution of: Lorelay Gazo, Pamela Könsgen
Local partner: HBC – Howell Belanger Castelli Architects
Photography © Ken Wyner