Architectural photographer Gustavo Xavier has sent us images of the recently completed Casa Nova Lima. The home located in Nova Lima, Brazil, was designed by architect Marcelo Montoro with interiors by Patricia Salles.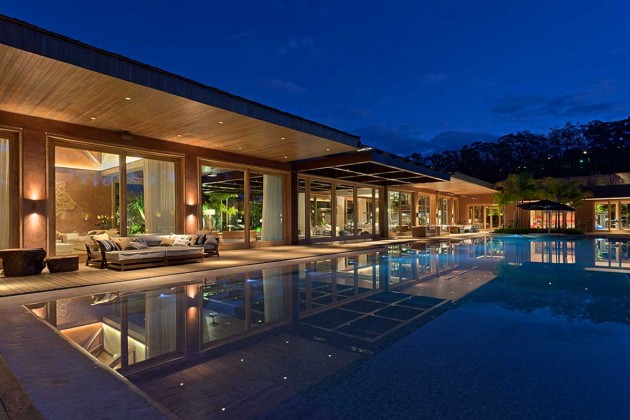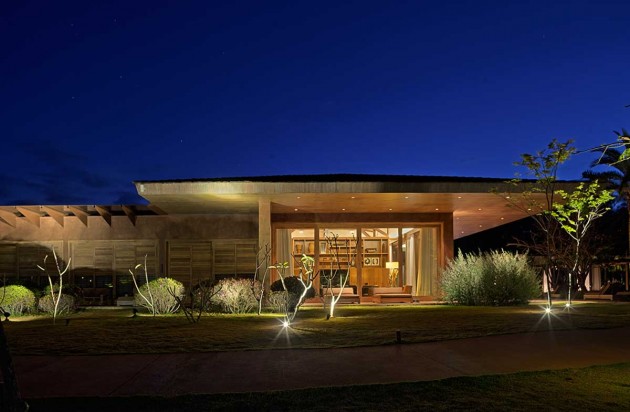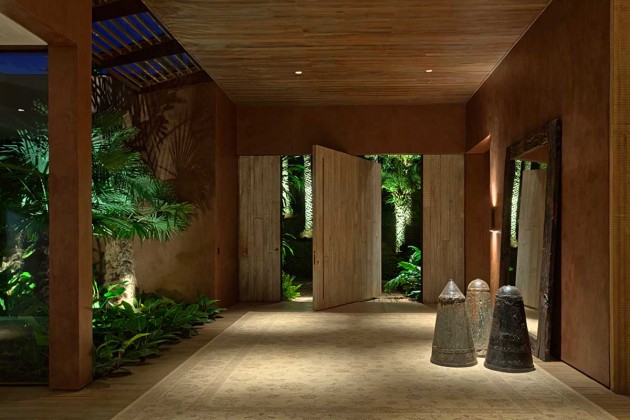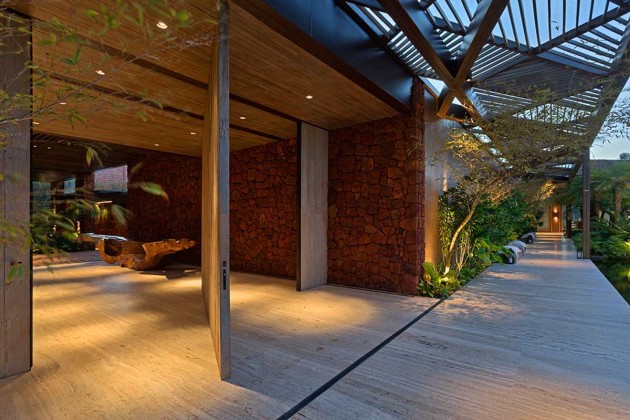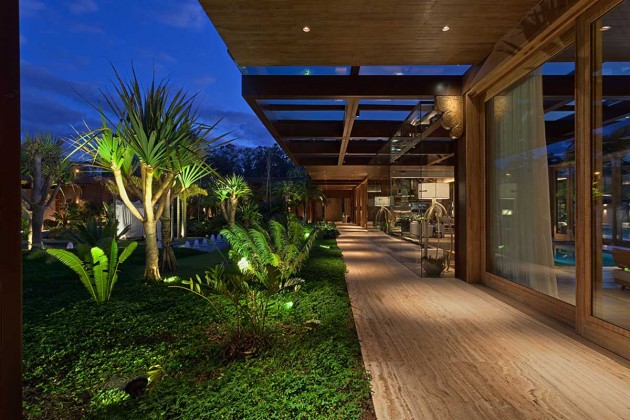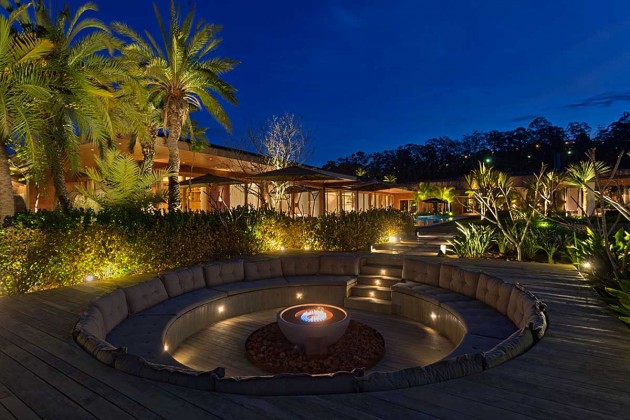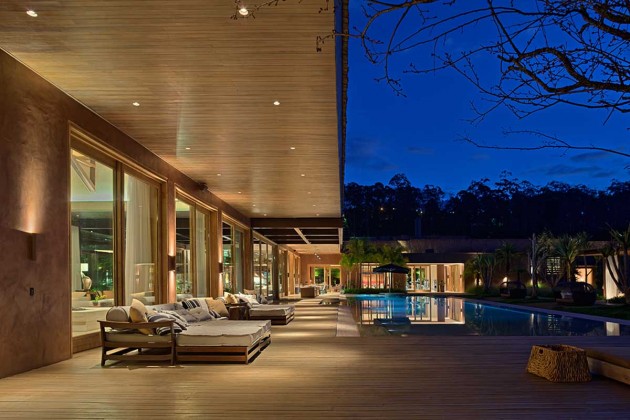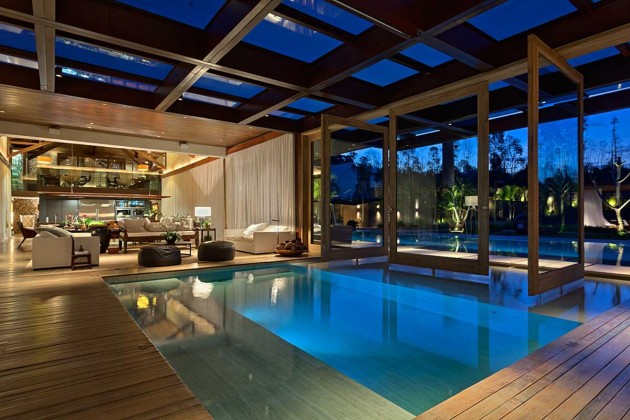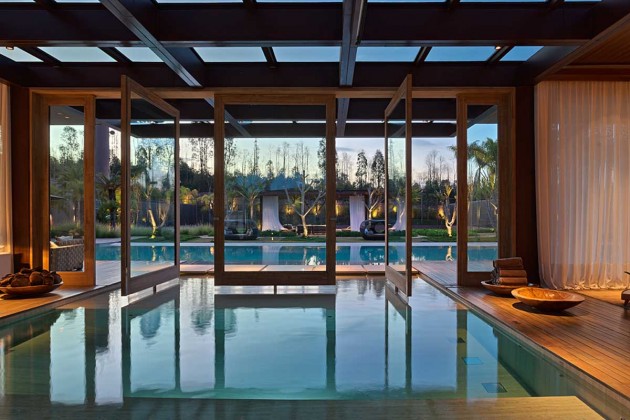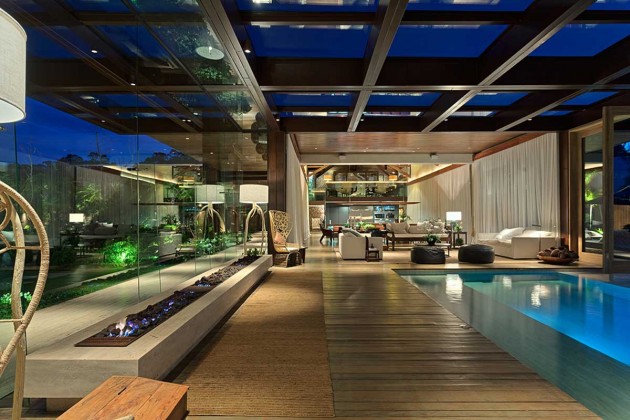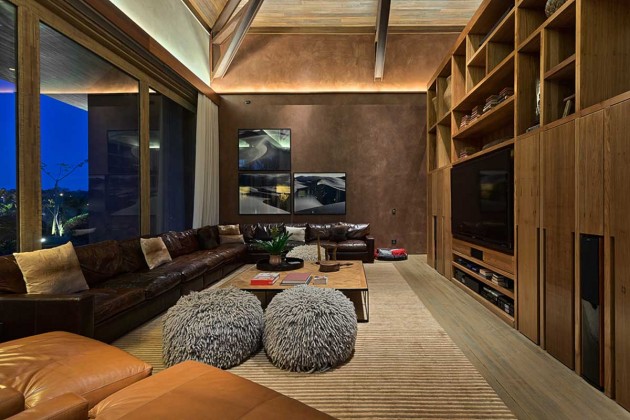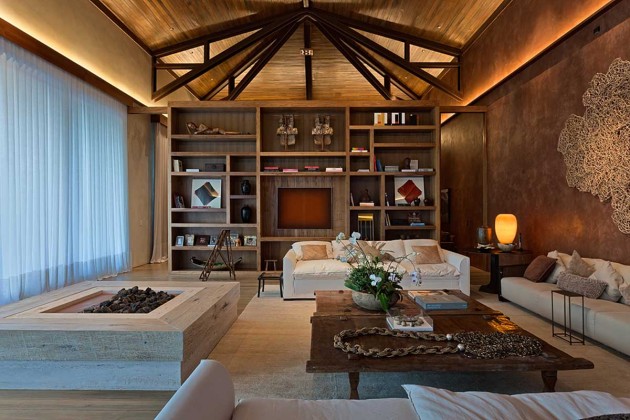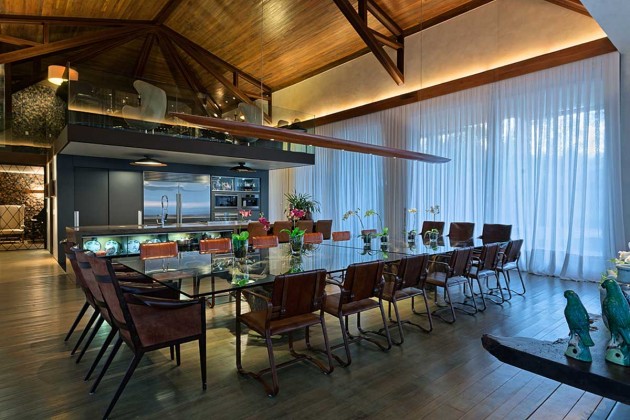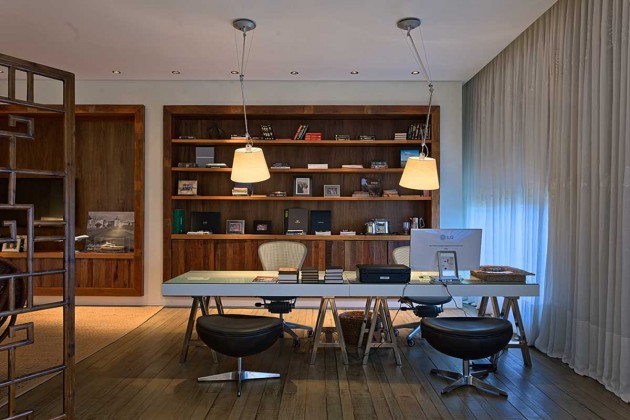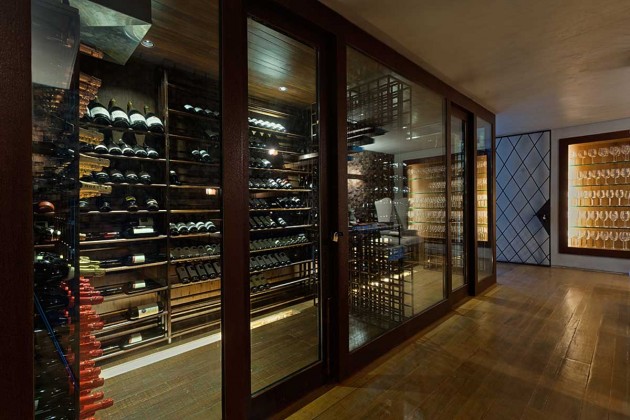 From the architects
Luxury and exuberance are the right words to describe this house in Nova Lima, 22 km from Belo Horizonte, capital of Minas Gerais, Brazil.

The project was developed by S+A Brazil, under the leadership of Architect Marcelo Montoro, and in partnership with Piantina Architecture, responsible for the interior design project. The house is divided in four distinct blocks, interconnected through a special steel material, coated with reflective glass. In the middle lays a large garden and a pool. Block 1 is divided in 8 suites, a studio and a restroom; on Block 2, the social area consists of a home cinema room and a heated swimming pool. Block 3 is composed by a kitchen, a spa and a playing area. Block 4 is reserved for home employees including an independent residence. Outside there is a swimming pool, a tennis court and a playground. The exterior walls are handmade with a local stone (Canga de Minérios) of intense red color that multiplies under sunlight.
Architect: Marcelo Montoro (S+A Brazil)
Interior design: Patrícia Salles (Piantina Architecture)
Photography by © Gustavo Xavier