Vertice Arquitectos have designed a house situated above Palillos Beach, located south of Lima, Peru.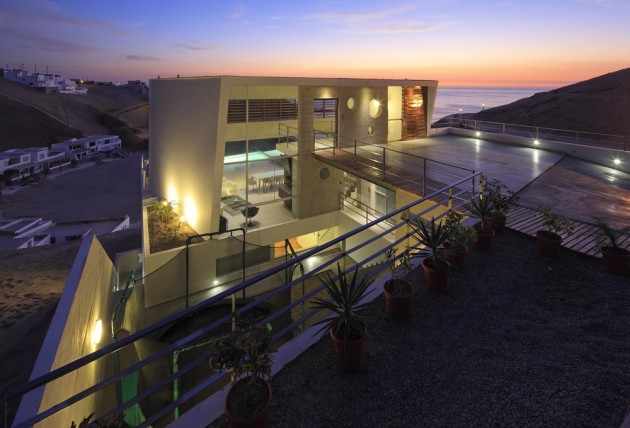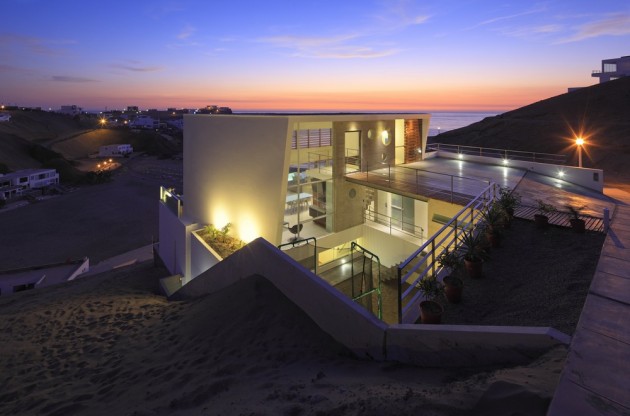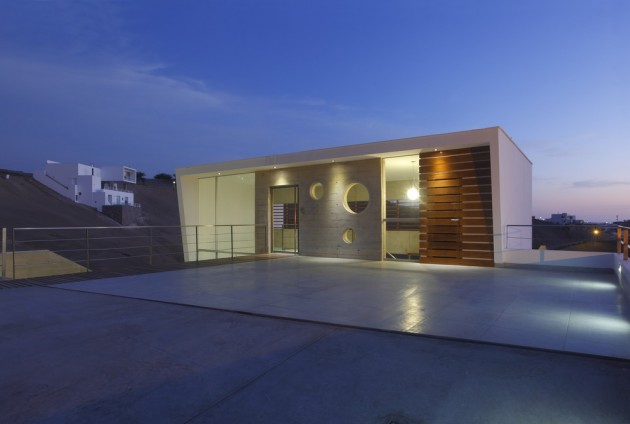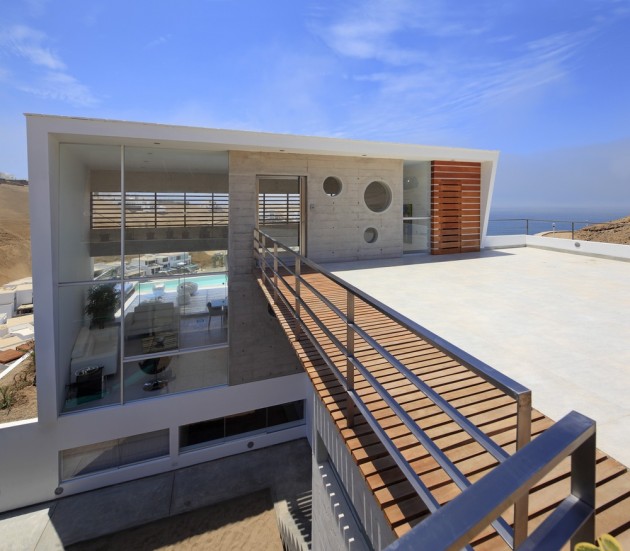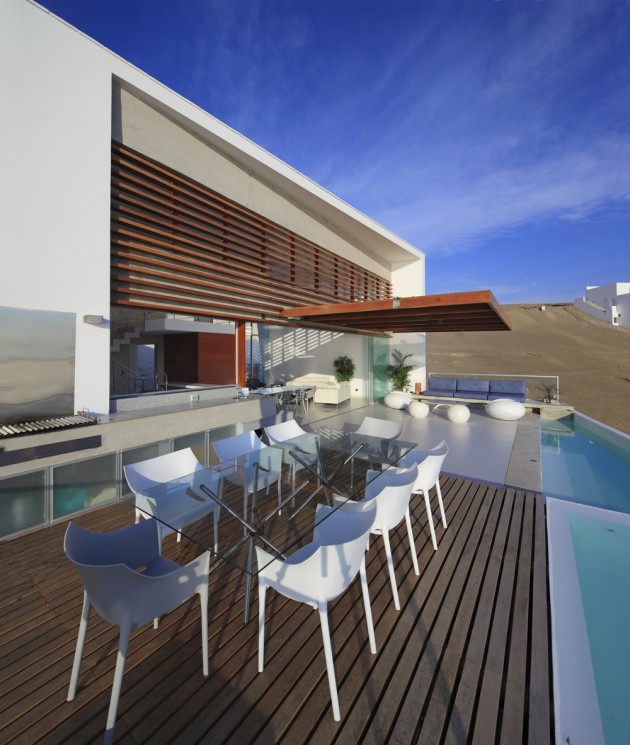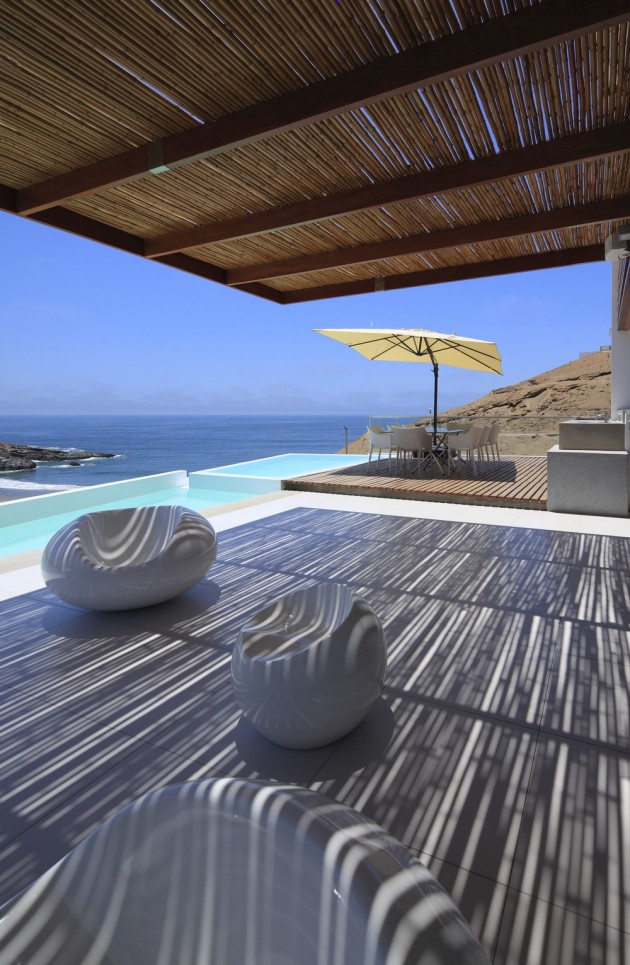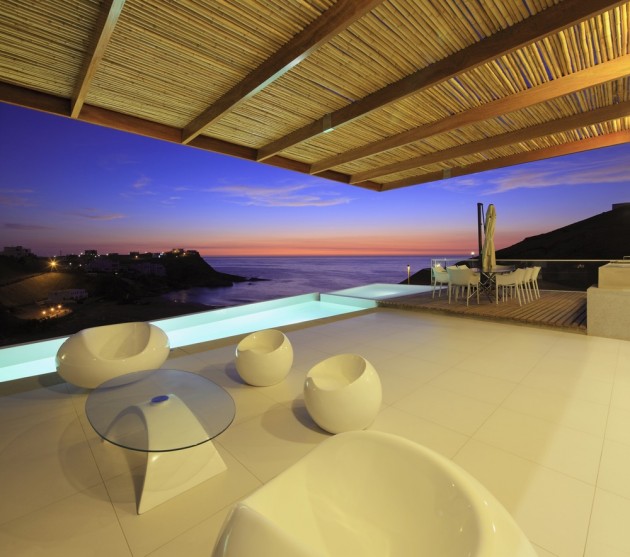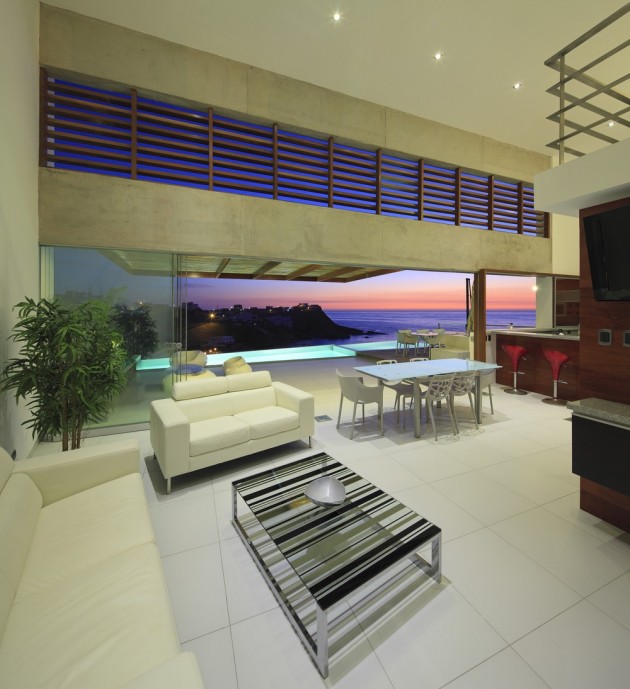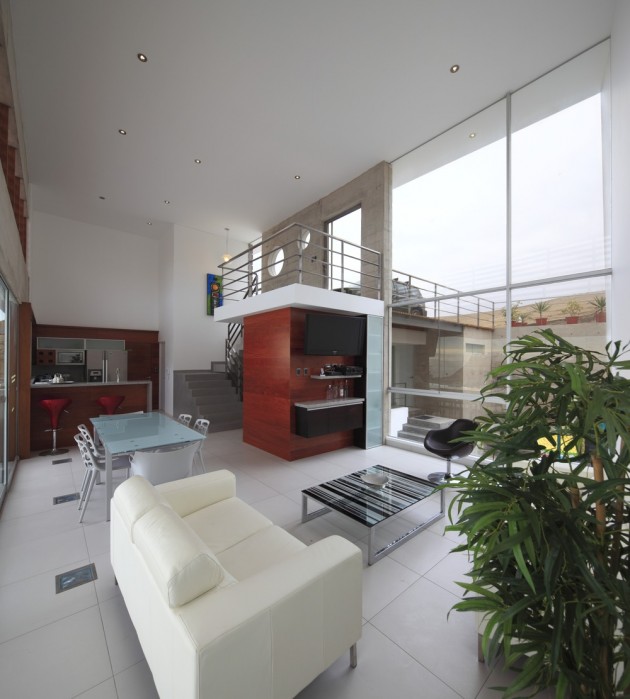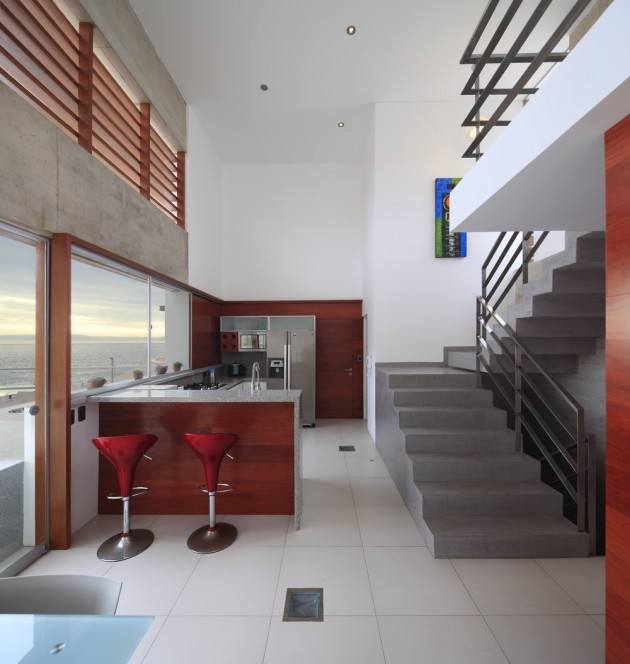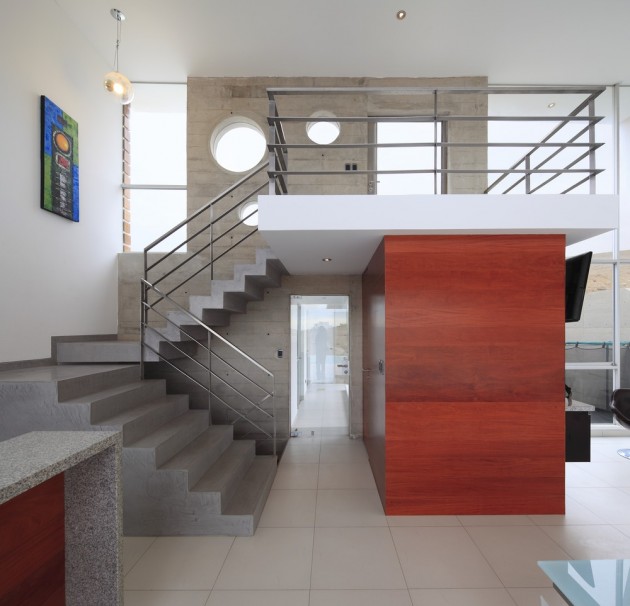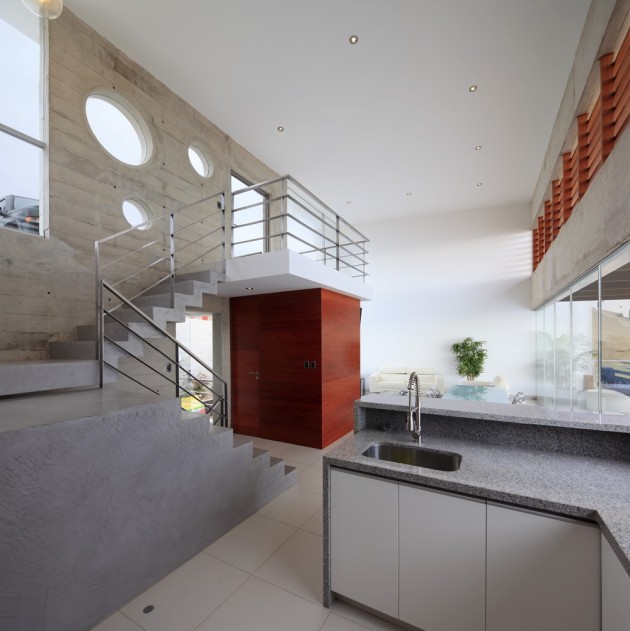 Project description
The project develops on an irregular shaped terrain inside a difficult area, but with a privileged view to the sea in the lot E-3 from "Palillos" beach, at the south of Lima. Taking advantage of the lot slope, the project is propose as a volume set worked with different materials and textures in three levels that work together as a unit, obtaining several space relations between the interior and the outside. Without forgetting the most important requests asked by the client: the sea view must be from the most of the rooms, the more important space will be the social area, and finally independence and tranquility from the private area.

According to the requirements of the beach, the volumes are design at different levels like platforms on the ground, getting in that way the retirement requested and also emphasizing the principal volume. The central space is closed on their sides to avoid direct solar entrance and the eye contact with the neighboring lands. However, the sea view in the other direction is practically transparent.

The entrance to the master volume is given on the third level by a wooden bridge that crosses as a dock and ends in a double height floating hall that is a whole lookout to the sea and the social area.

At the second level, inside and outside of the double height, is located the social area that ends with the swimming pool as a limit to the sea. While in the back, middle level below is located a yard that serves as a social and a sand play area for the children.

At the first level and completely independent from the top, are 5 bedrooms that revolve around being as a distribution hall, most of them have balconies and the privilege view of the sea.
Architecture: Vertice Arquitectos