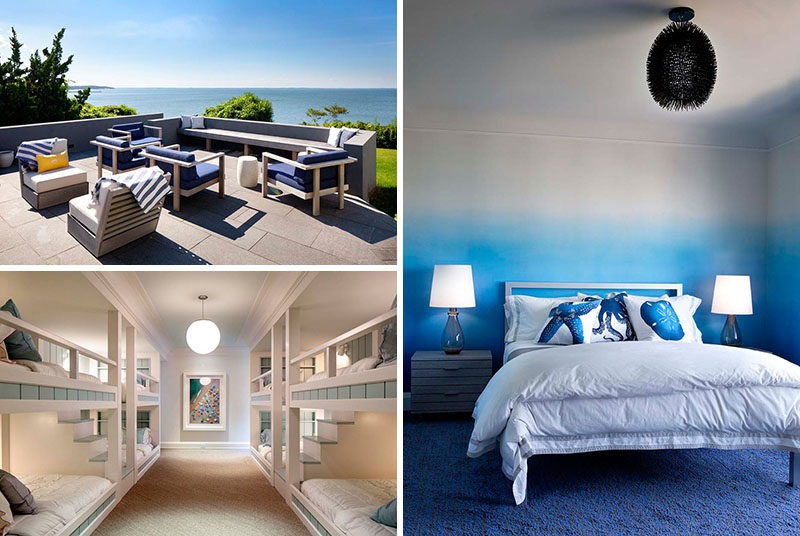 BFB Architect teamed up with interior designer Harry Schnaper, for the renovation of this Hamptons residence that combines both traditional and modern design elements.
"The clients came to us with a simple brief: they wanted big, comfortable rooms and open-plan entertaining spaces," says Brian Billings, BFB Architect's founder. "The only hitch was that the husband wanted a traditional shingle-style house while the wife wanted something much more modern."
---
The house, meant to be a weekend retreat for a family of four and their steady stream of guests, sits on a long, narrow lot terminating at a tall bluff with expansive views of the North shore of Long Island.
---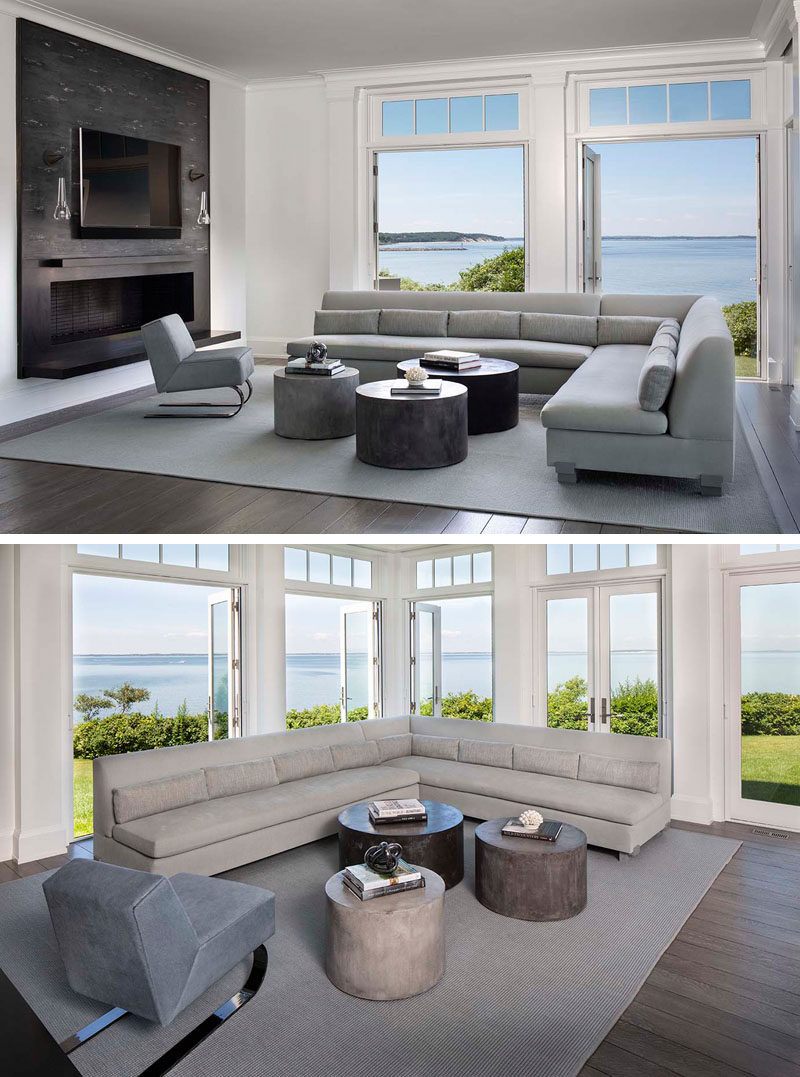 ---
Inside the house, the windows, like in the living room, are framed with pilasters, while plaster crown moldings and wide-plank Oak floors can be found throughout.
---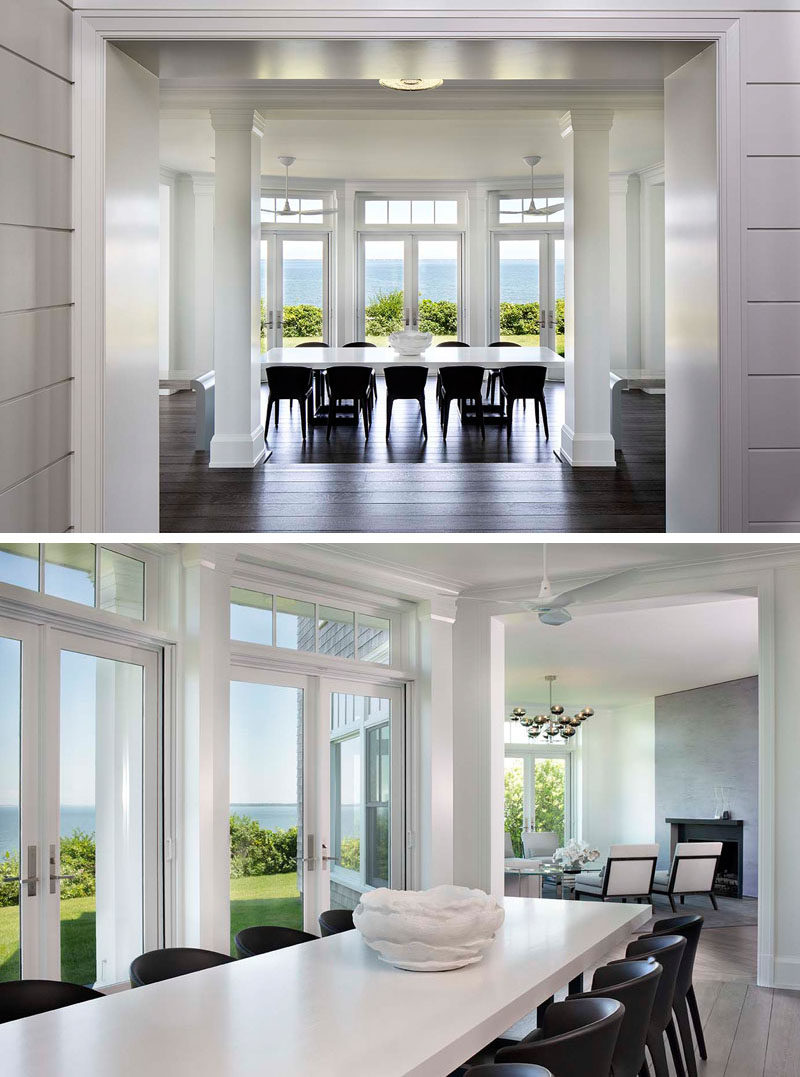 ---
The furniture and lighting choices add the modern touch that was required.
---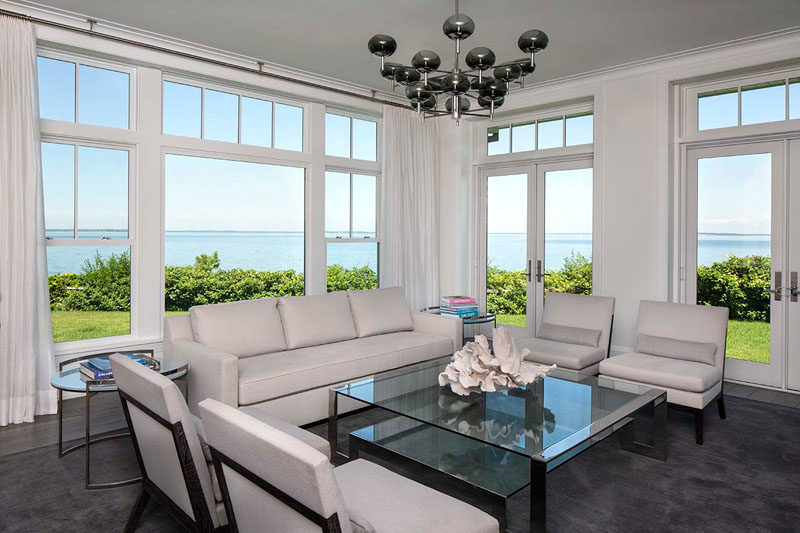 ---
In the kitchen, the grey and white color palette keeps the interior bright and open.
---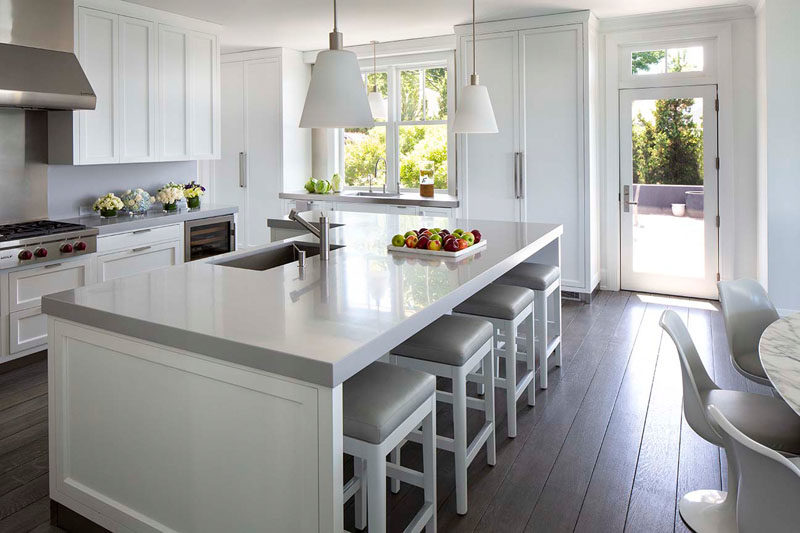 ---
Outside, there's a patio with casual seating and uninterrupted views of the water.
---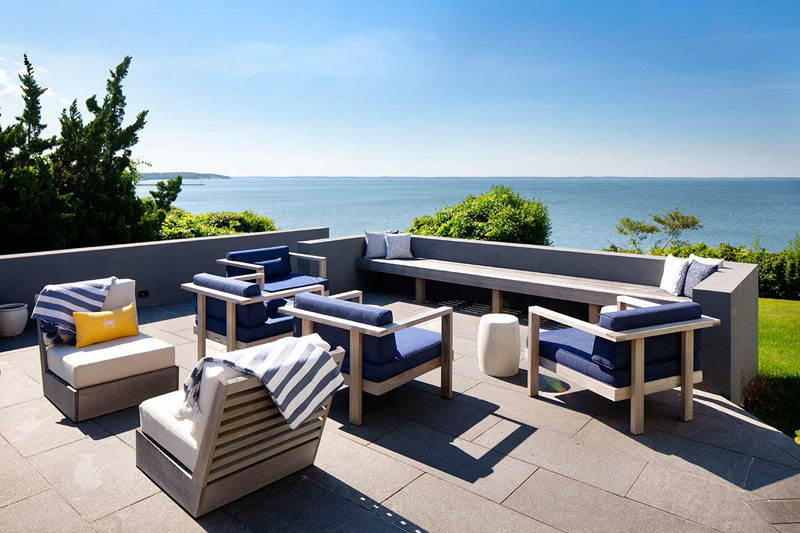 ---
Back inside, and there's a floating box staircase with a glass panel railing.
---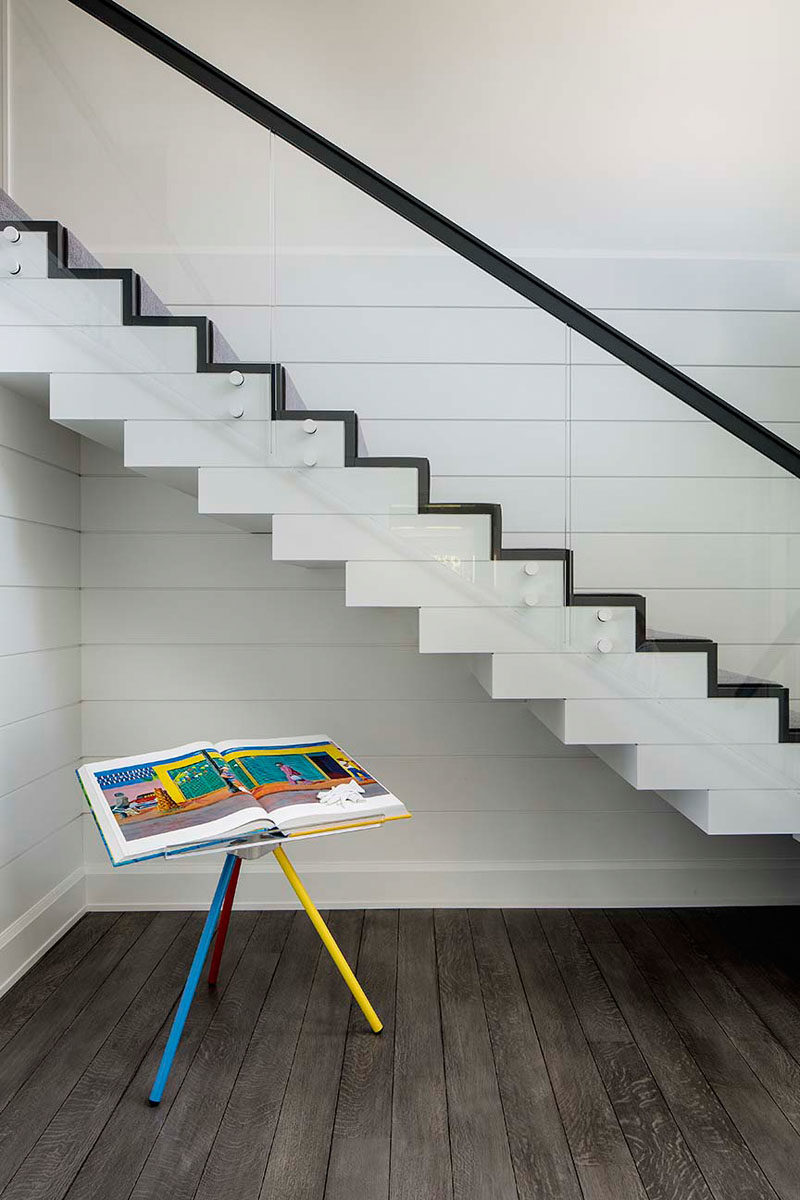 ---
Upstairs, there's a casual living space with a built-in desk that also features custom-designed shelving.
---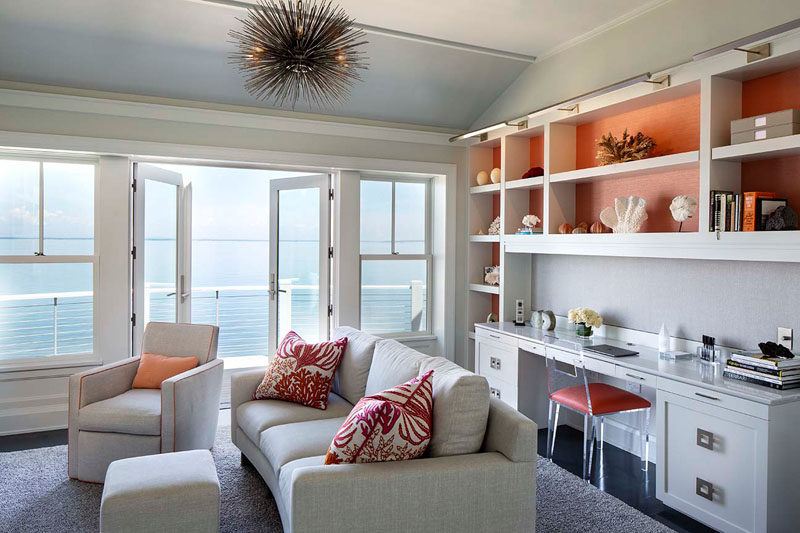 ---
In one of the bedrooms, an ombre accent starts with the bold blue carpet, travels up the wall, and transitions into a soft lavender ceiling.
---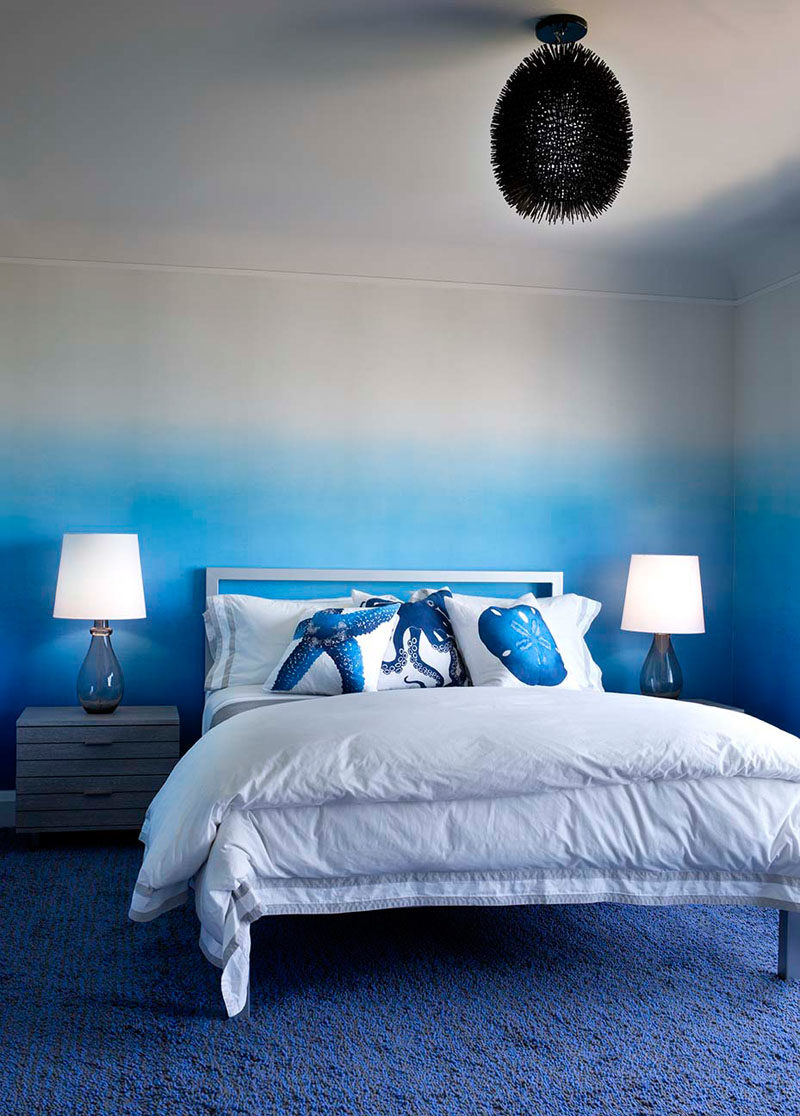 ---
In another bedroom, multiple bunk beds have been built into the room, with stairs allowing easy access to the upper bunks.
---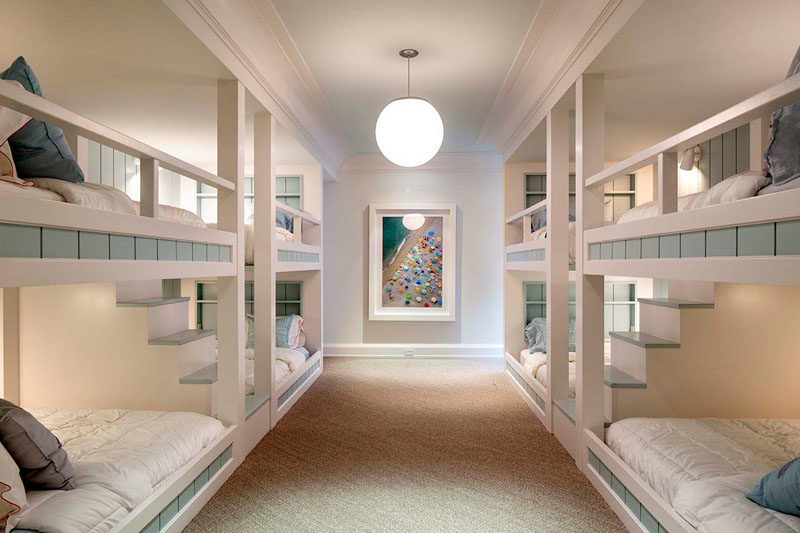 ---
In one of the bathrooms, a floating white vanity sits below dual mirrors, while small square tiles with dark tile accents cover the floor.
---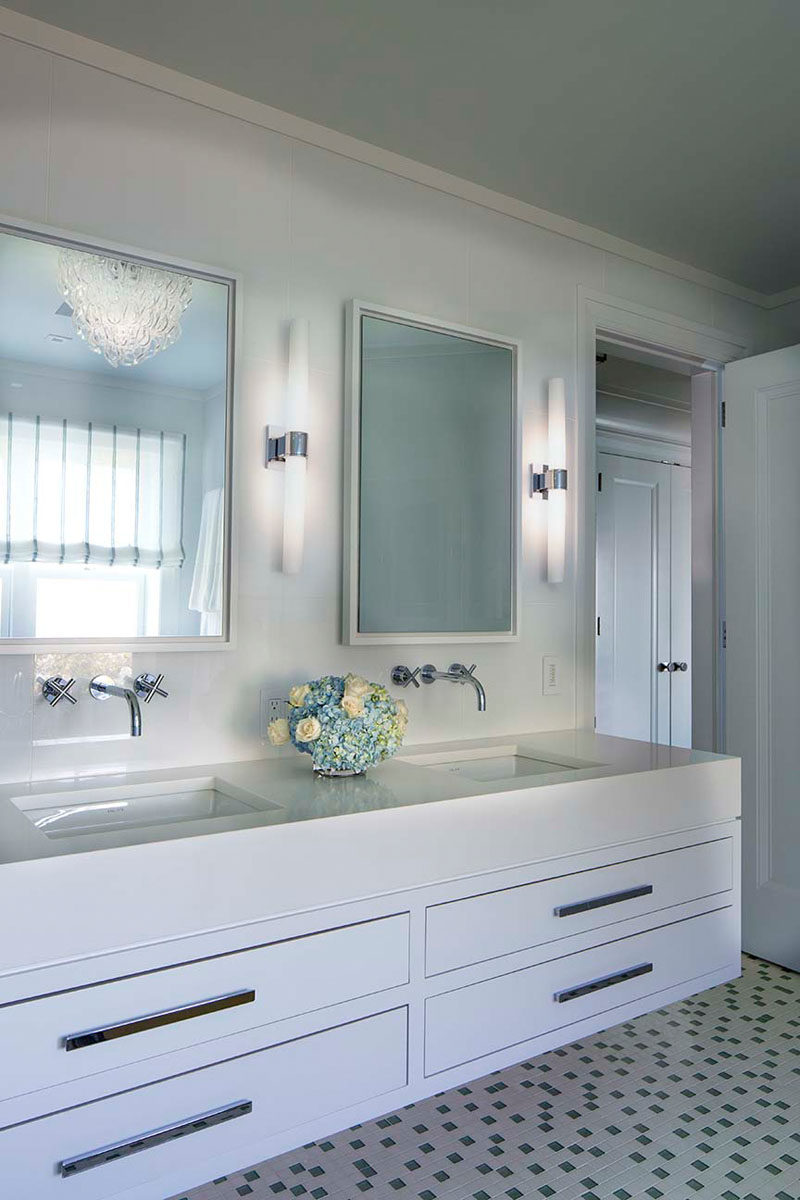 ---
In another of the bathrooms, textured grey wallpaper covers the walls, while chrome accents have been added in the form of lighting and wall art.
---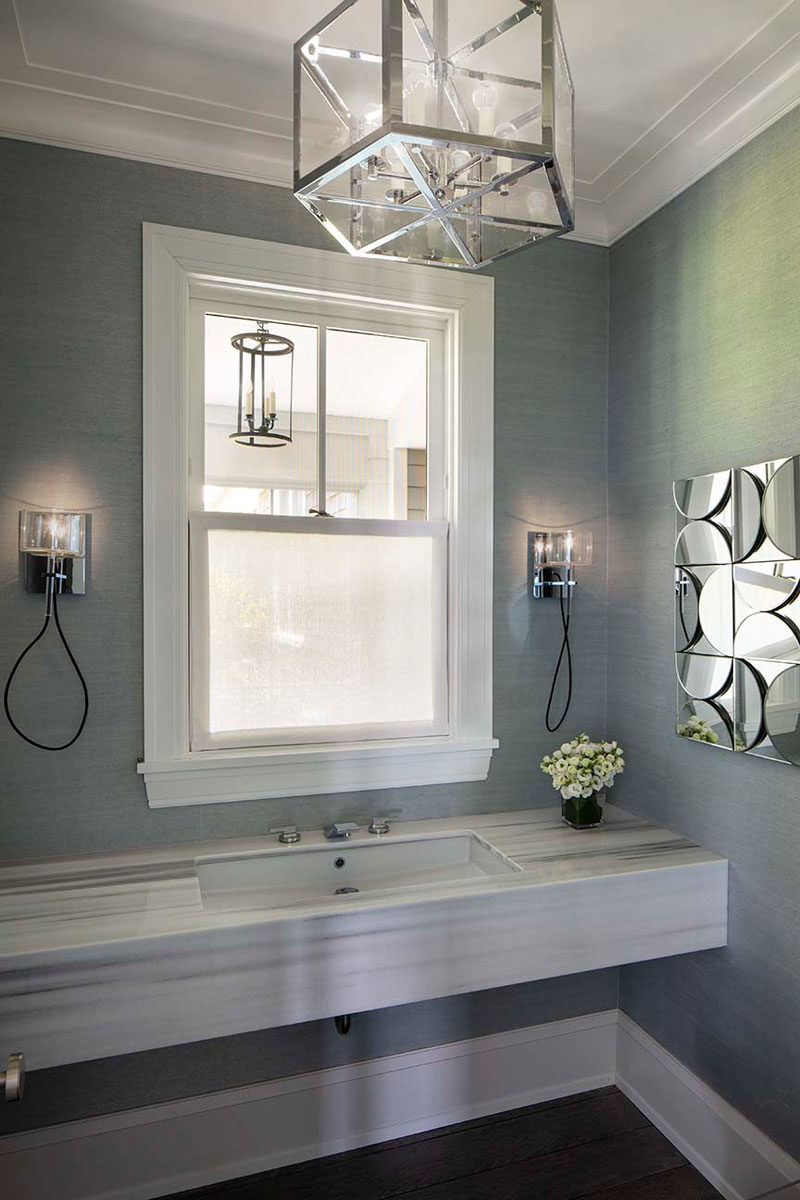 ---
Get the contemporist daily email newsletter – sign up here