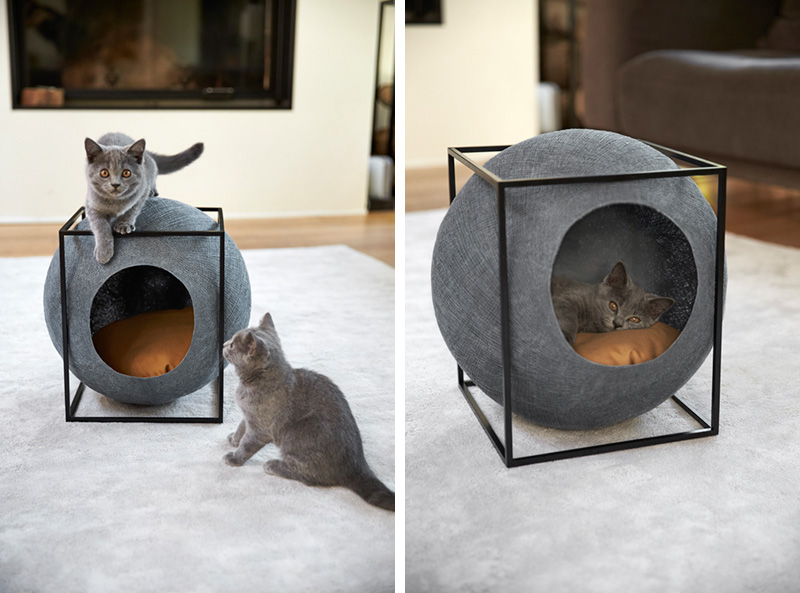 Aude Sanchez, a Parisian woman with a background in marketing and communication, has partnered with Guillaume Gadenne, an industrial designer, to create a collection of cat beds under the name Meyou.
You can see their Kickstarter campaign here.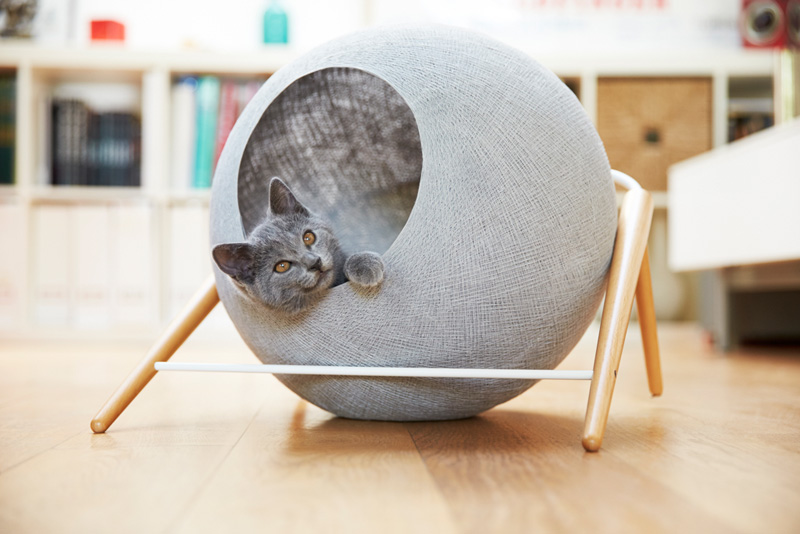 The description from the designer
Why is there no functional and elegant line of cat products ? Meyou's adventure started from this simple observation. A brand that creates a bond between our cats' comfort and our own love for design.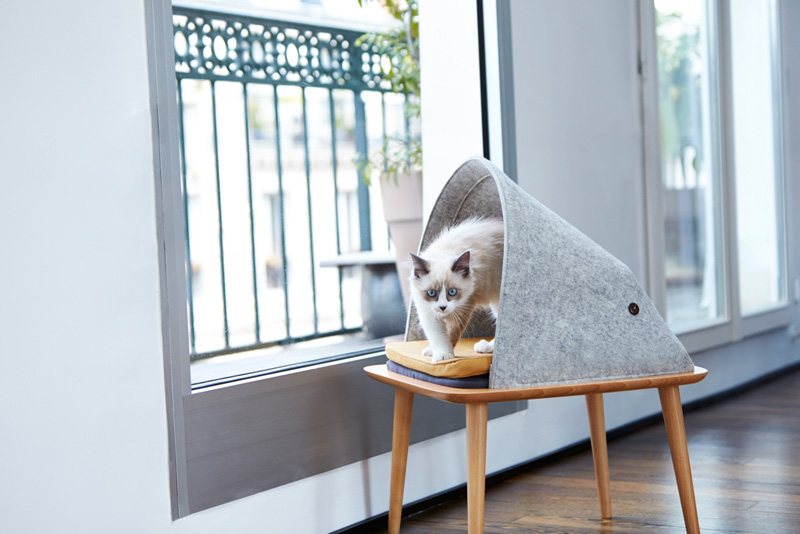 Meyou is a new line of delicate and elegant accessories for our companions.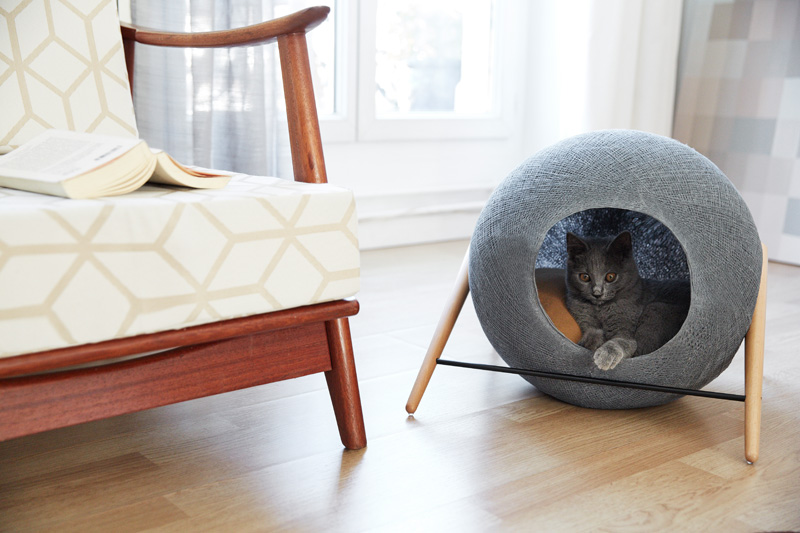 They have been designed to offer our cats the maximum of comforts while decorating our home with timeless nuances.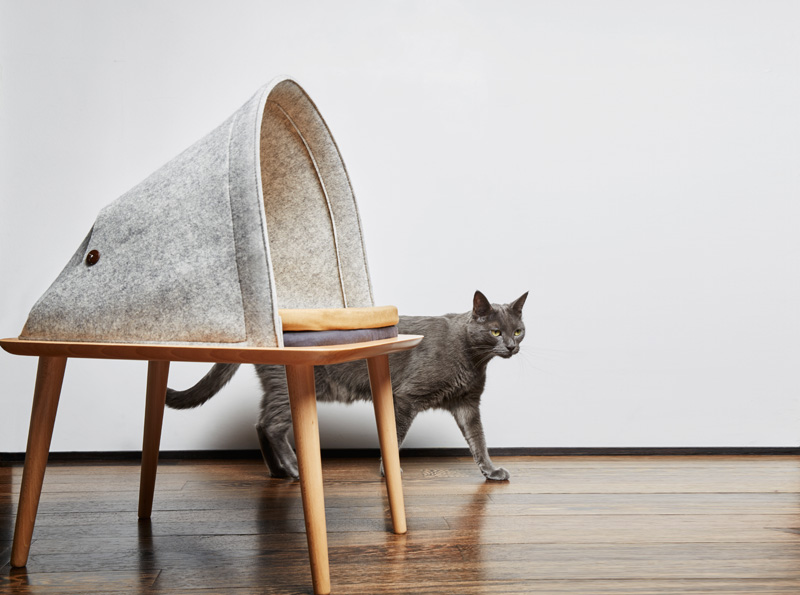 Meyou products are made of solid wood, woven cotton or 100% wool felt, high-quality and elegant materials used in interior decor and that will blend seamlessly in our homes.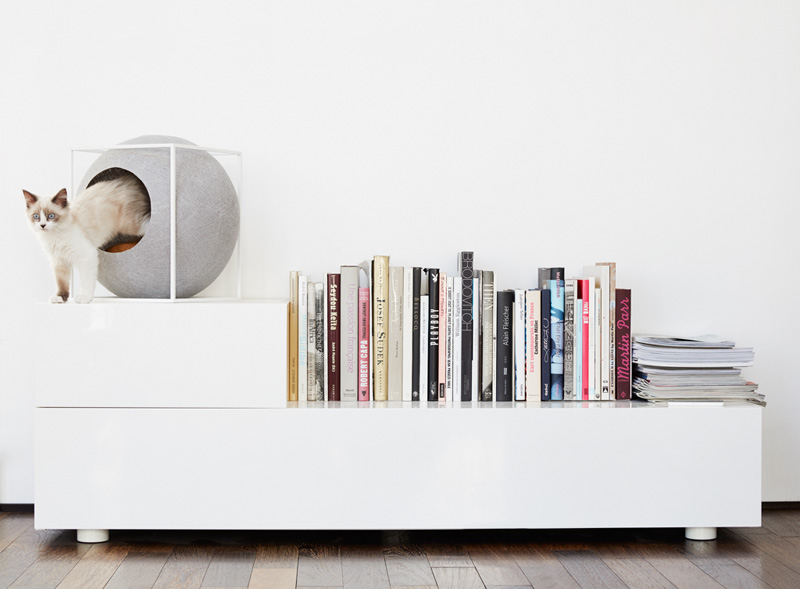 Their subtle and refined design brings together curved and straight lines, creating an elegant cocoon for our cats.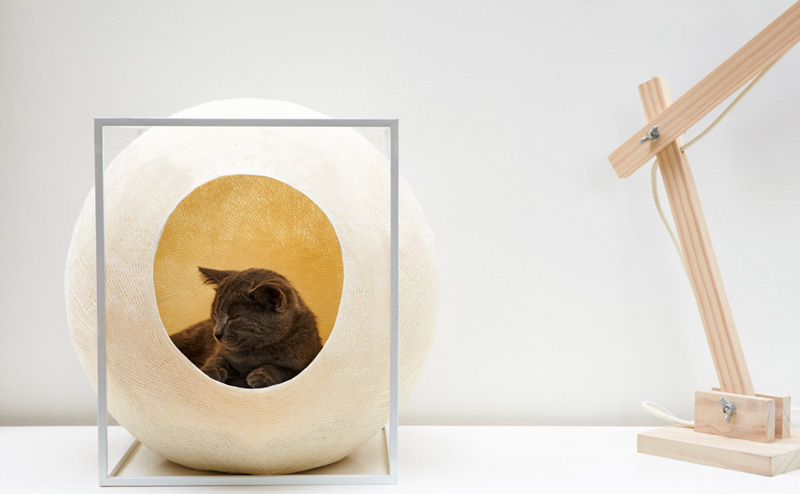 Curious and playful by nature, they will be able to use it to take shelter, observe the world, hide, nap or sharpen their claws.