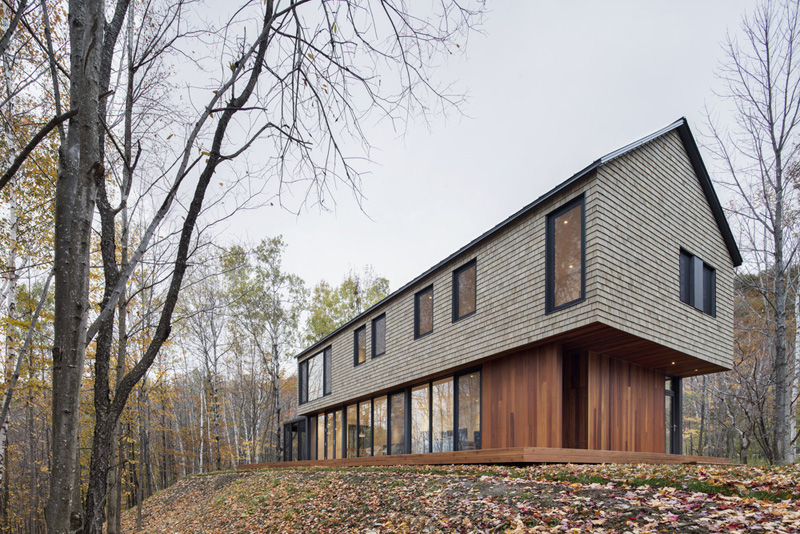 Bourgeois / Lechasseur Architects have designed the KL House, a home located in North Hatley, a small village in Quebec, Canada.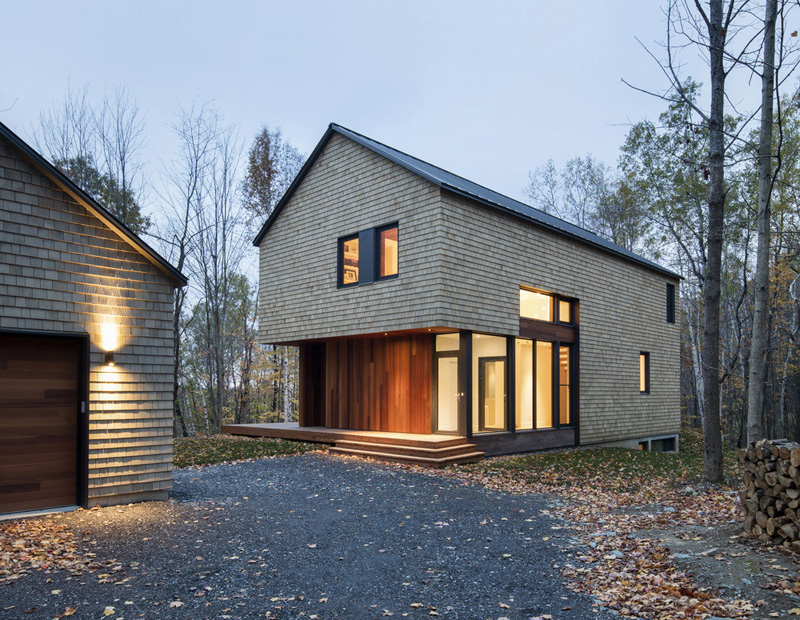 When the architects visited the site, they mentioned "we were charmed by the dense, leafy forest and deer close by. The property is bordered by a stream, and the sound of the water is both soothing and inspiring."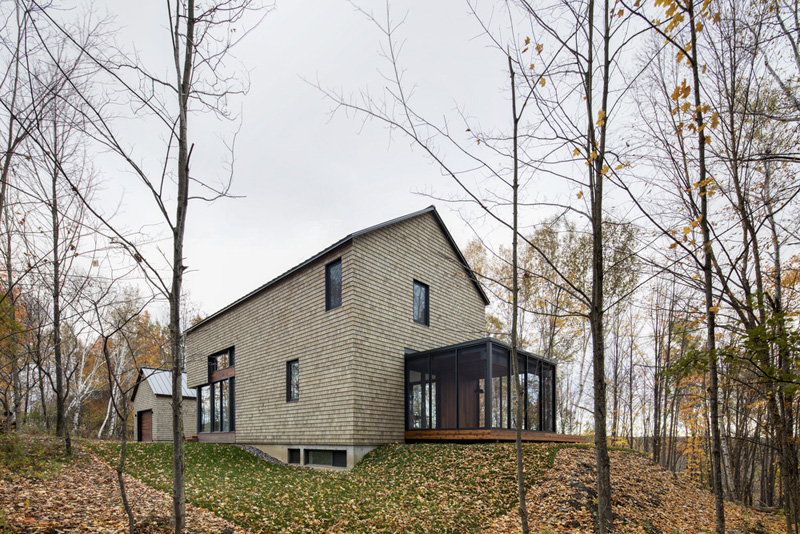 The home has been clad in natural cedar siding and has a tin roof, that are reminiscent of some of North Hatley's country homes.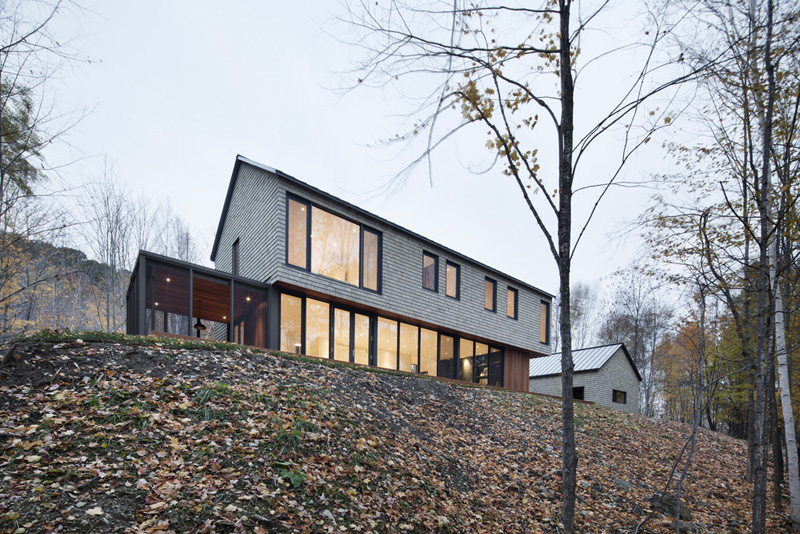 A wall of windows allows for plenty of natural light to enter the home.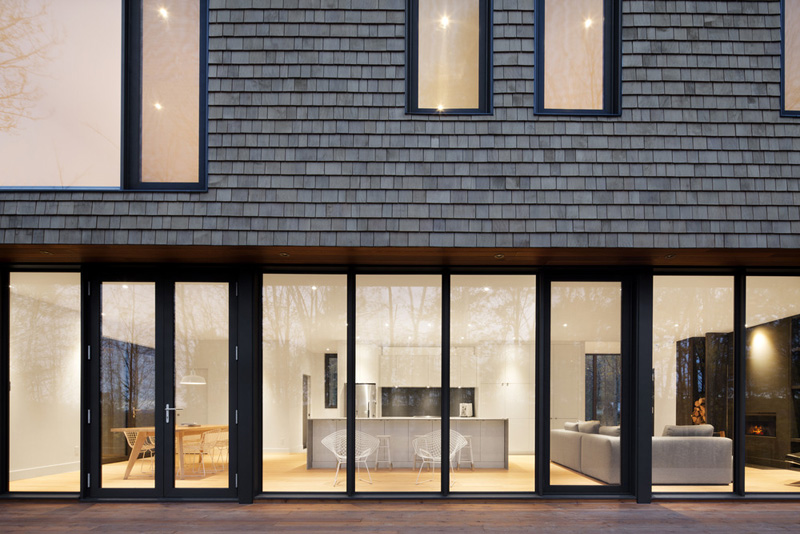 The white kitchen is a bright contrast to the living area, which is defined by a dark wall housing a fireplace and built-in shelving.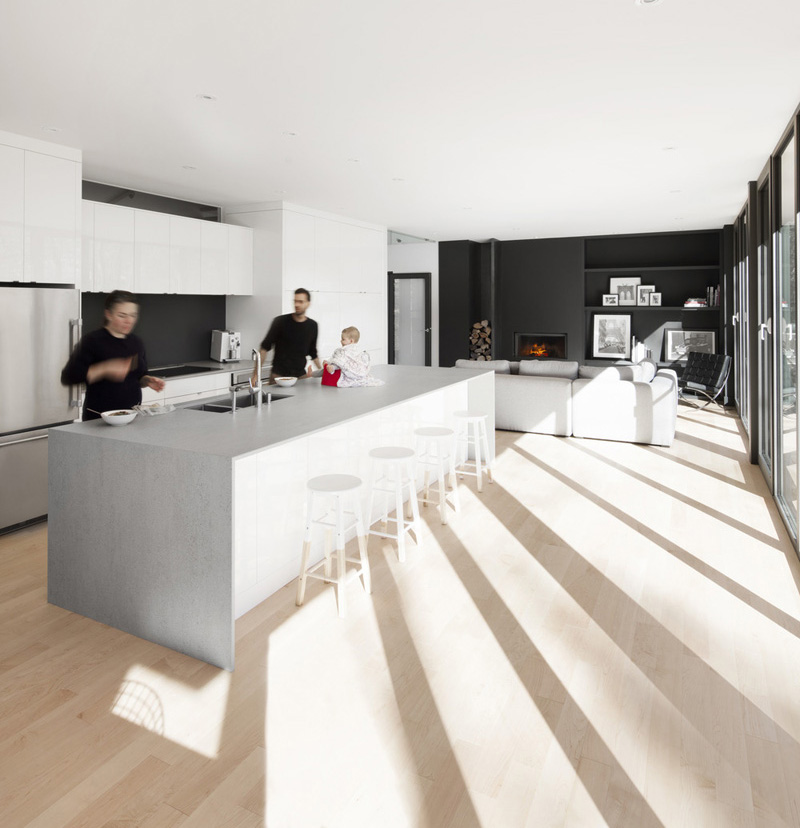 At the other end of the kitchen, is a dining area.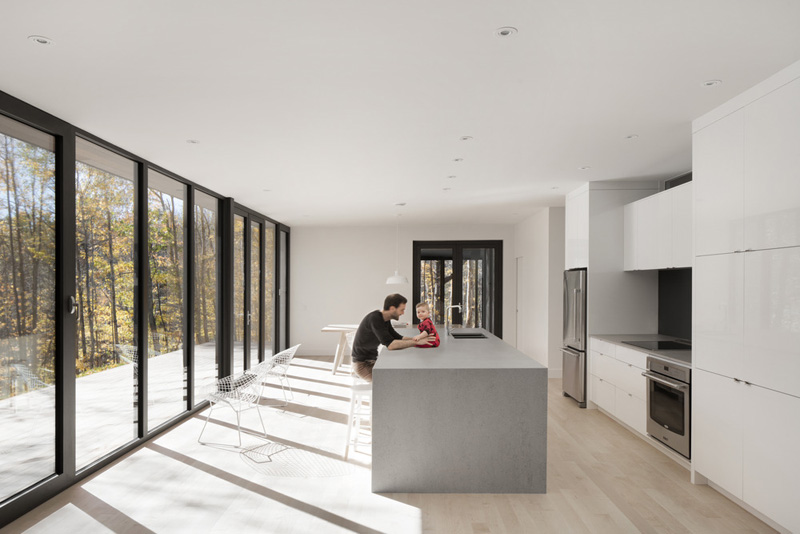 The wall of windows and doors that span the length of the home, from the living area to the dining area, provide views of the surrounding forest, and access to the deck outside.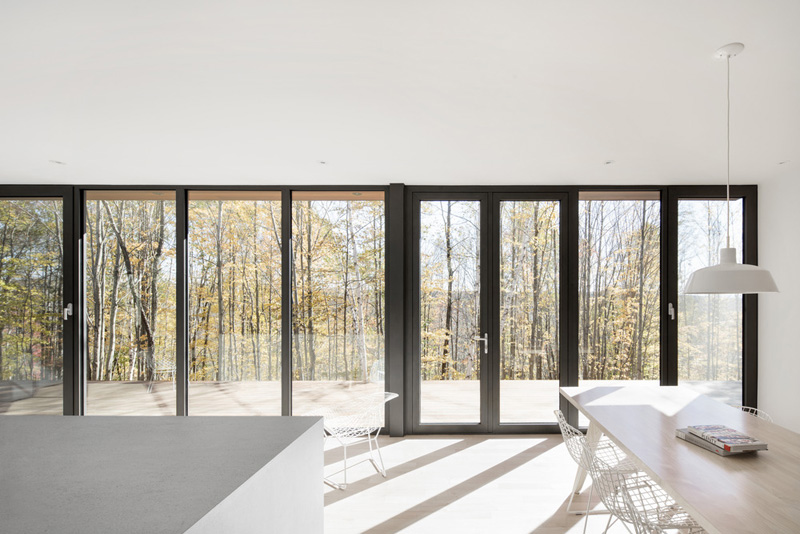 As you head upstairs, you're greeted by large cedar wood slats that wrap from the floor to the ceiling, and back down to the floor.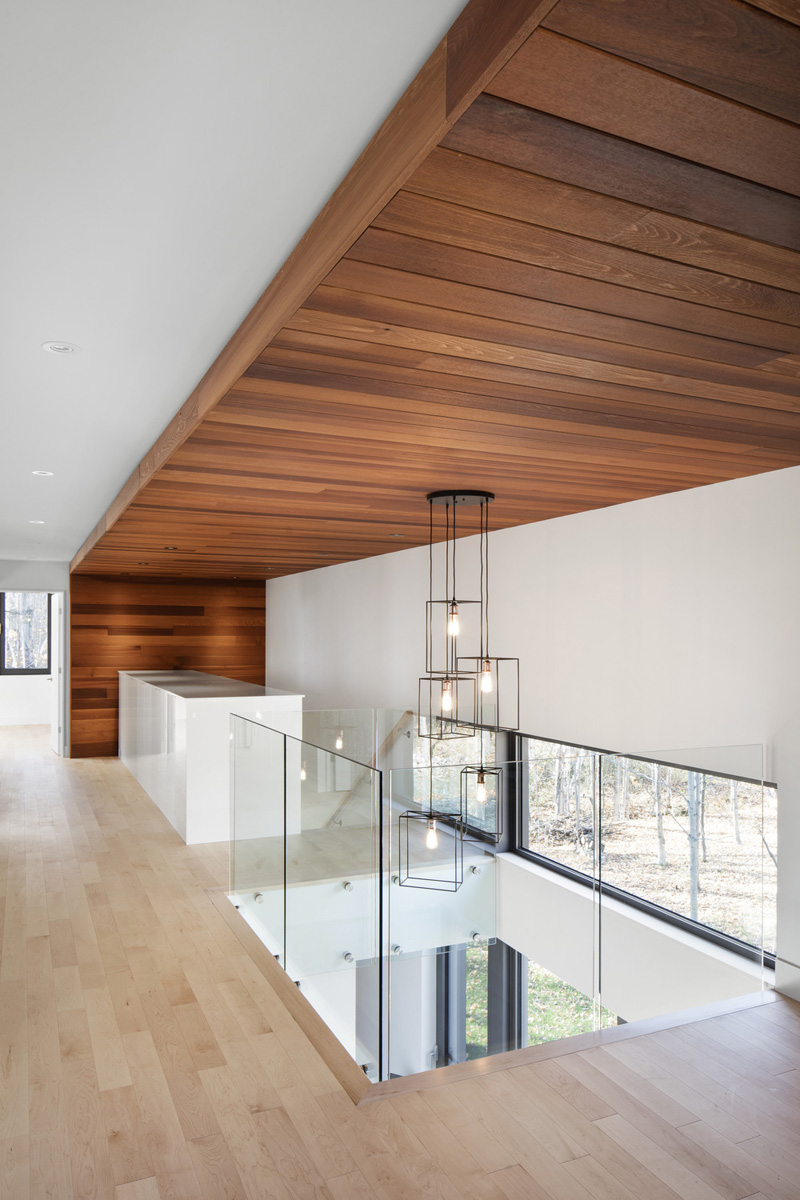 In addition to the wood being used above the stairs, it has also been used as a feature wall in the bathroom.