Lee Broom has designed Chamber, a light made from Carrara marble and crystal, as part of his Nouveau Rebel collection.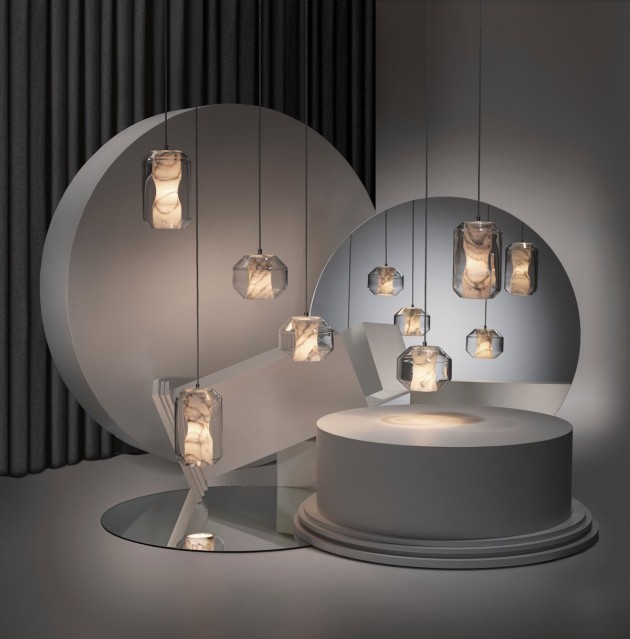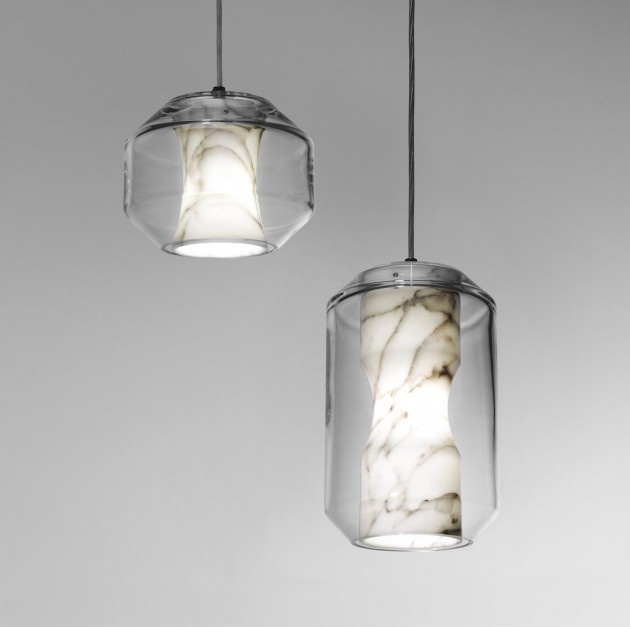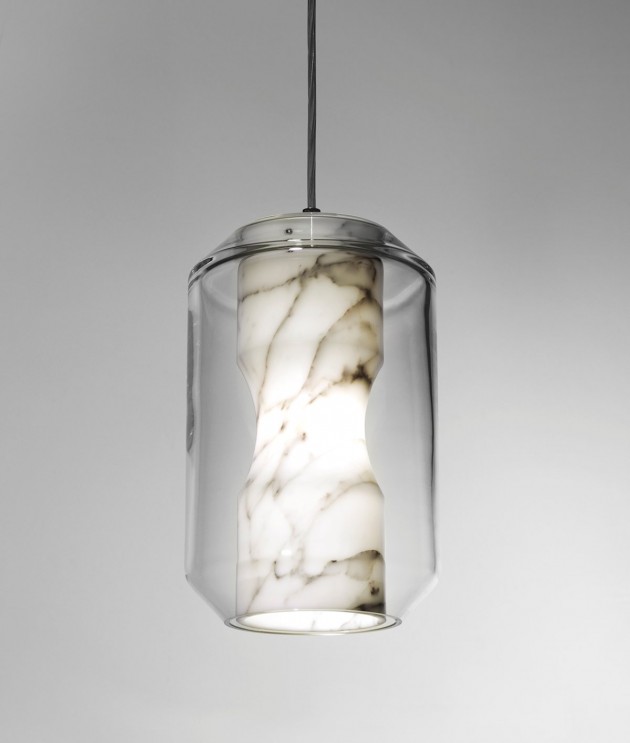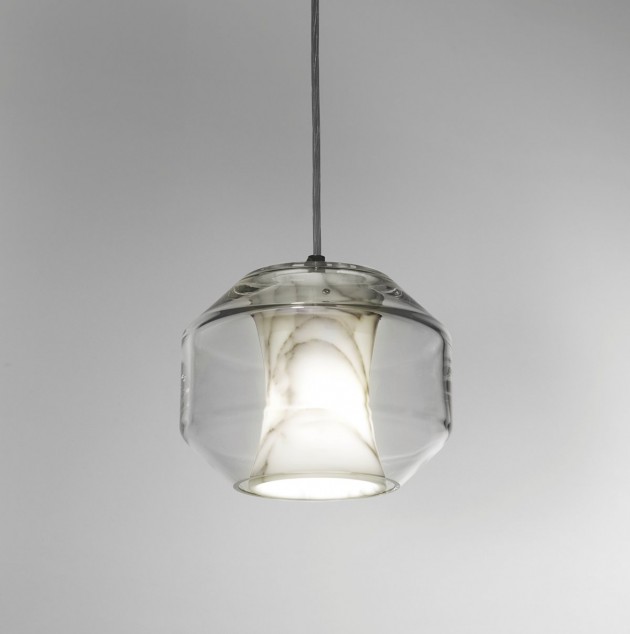 Description
Housing a sculptural Carrara marble diffuser within a lead crystal vessel, Chamber expresses the unexpected translucent qualities of marble in a compelling decorative pendant.

With its gentle luminosity and directional downlight, Chamber is available in two sizes and lends itself to being hung in clusters as well as individually.
Design: Lee Broom