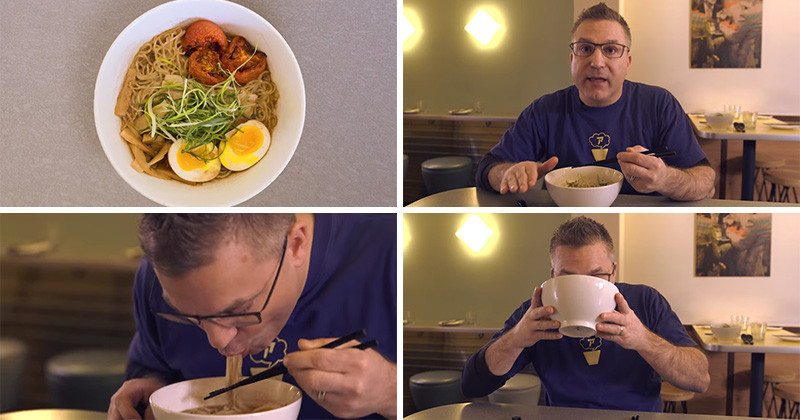 Ivan Orkin, proprietor and chef of Ivan Ramen in New York, has shared some tips and tricks on how to properly eat Ramen, because apparently a lot of people are doing it wrong.
Here are some quick pointers:
1. Ramen should be eaten quickly due to the life of the noodle used
2. Take small sections of noodle, and just inhale the noodles.
3. Slurp and make noise
4. You're going to get messy, that's ok.
5. Drink the soupy part directly from the bowl.

To really see how it's done, watch the video below.