Ganna Design have redesigned the owners childhood home in Taipei, Taiwan, into a contemporary home with pops of colour.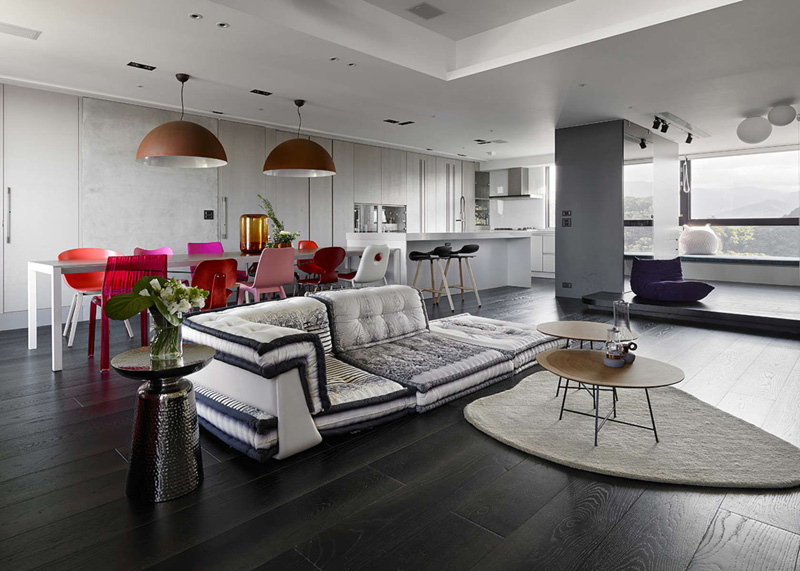 The designer's description
This is a place full of memories for the owner. She grew up and lived with her parents in this home.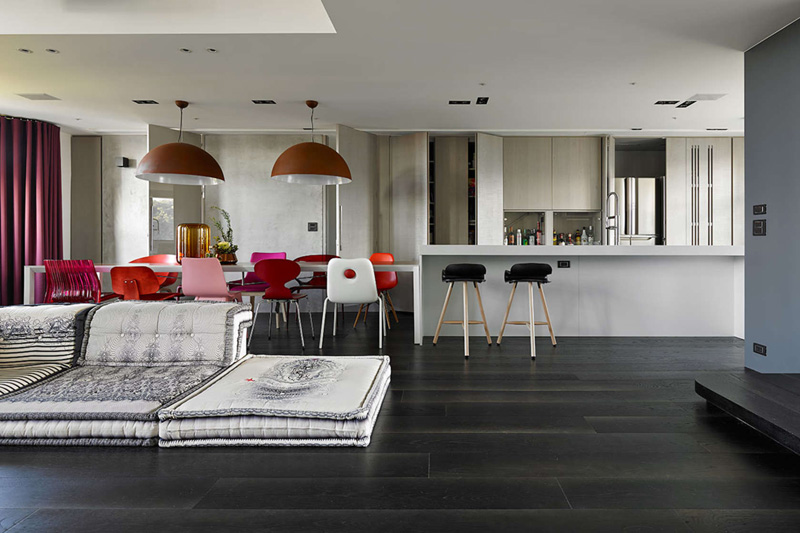 Regarding the design, the style, influenced by the religion of this family and the two little daughters, tends to be changed from sedate dark to vigorous colors.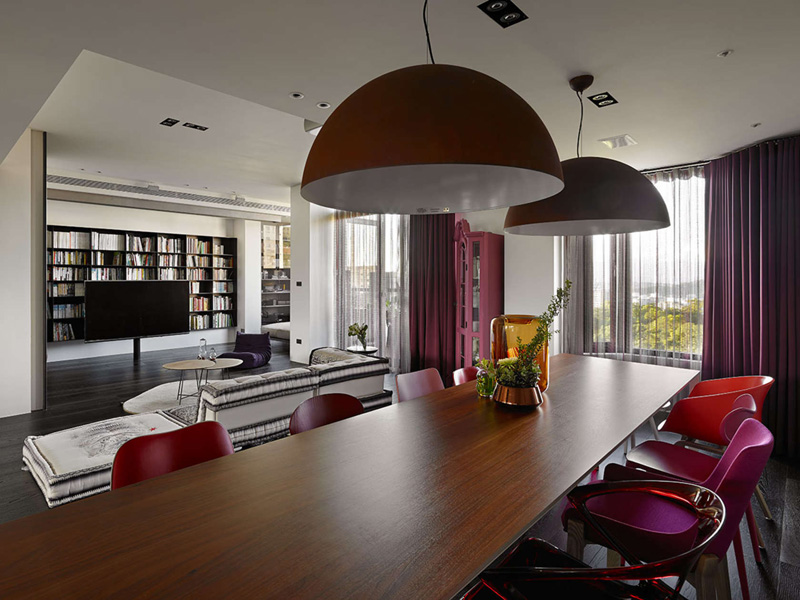 The lower layer is used as a common area. The overall adoption starts from black wood floors. Designers connected the open kitchen with a long dining table. By doing so, the users in the house can feel a sense of extensiveness. The main wall in the dining room is cement finish plus dyed veneer and painted glass, creating a multi-layer color change.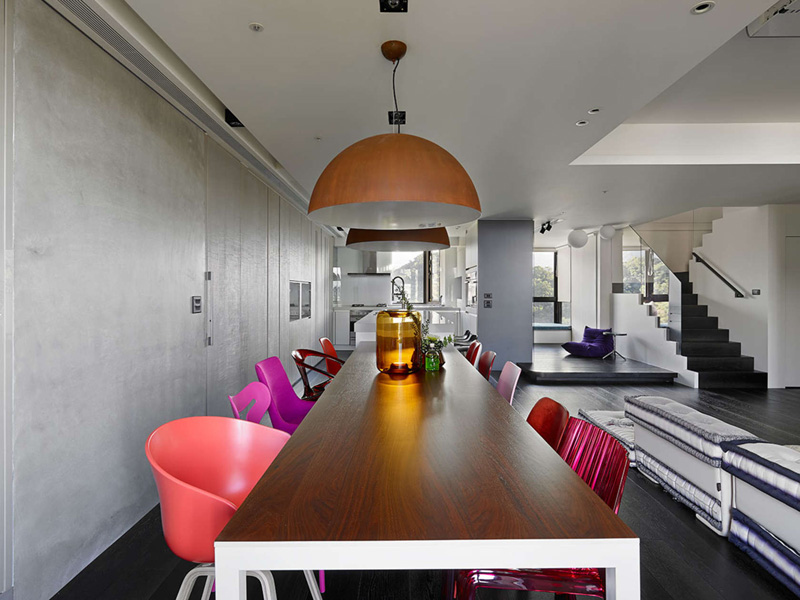 The design point is the colorful window ornamented in the stairwell. The concept of this colorful window originates from beautiful glass windows in churches.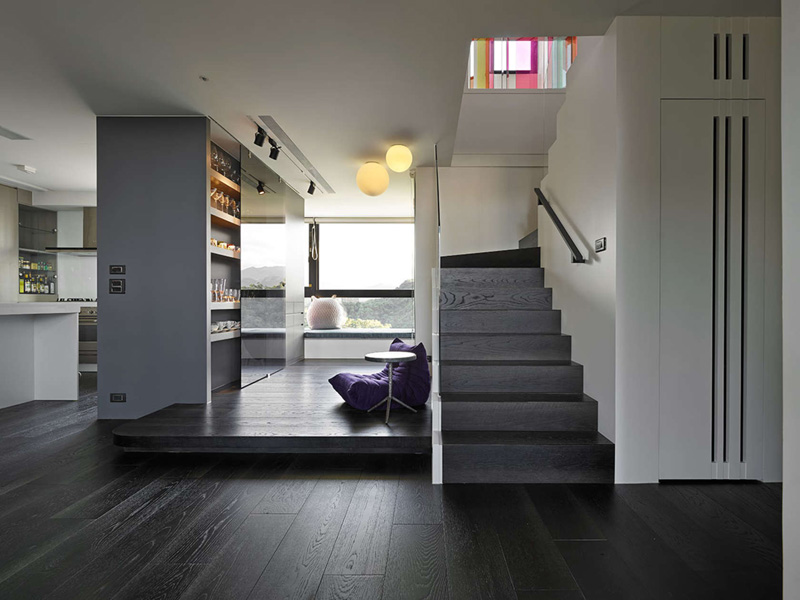 This window view provides a wonderful corner for the users to take a breath and think deeply.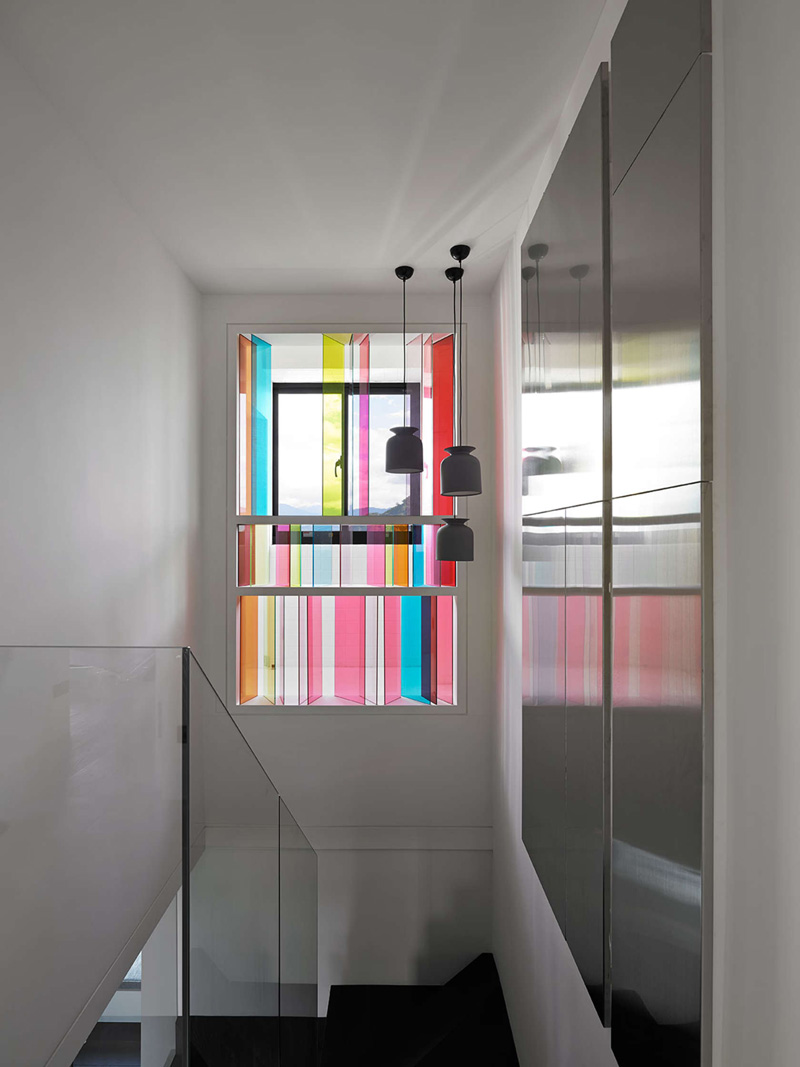 The upper floor has the private areas, the master's bedroom and the kid's room. Lotus color is the main color for the master bedroom, and pink is the main color in the kid's bedroom.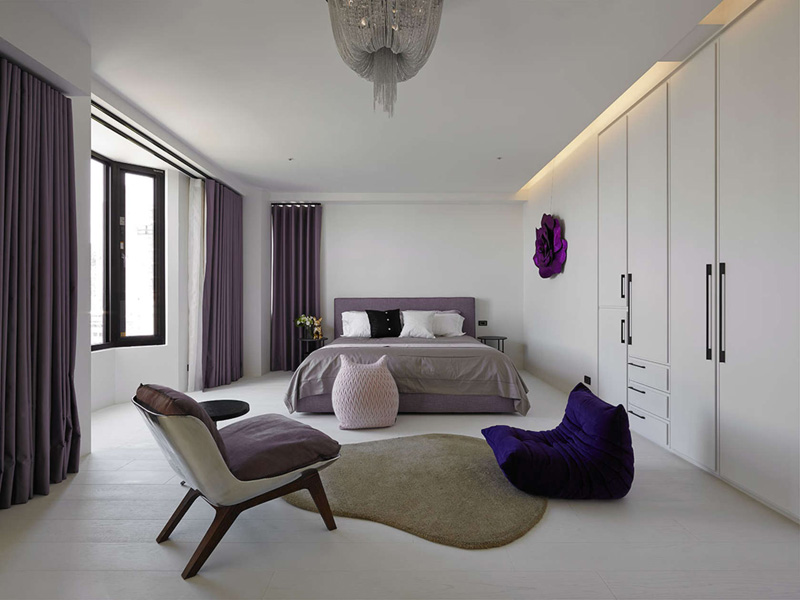 The color adoption clearly presents the characteristics of the different users. As a result of the renovation, this family can live in a familiar space, full of accumulated memories, but with a new face.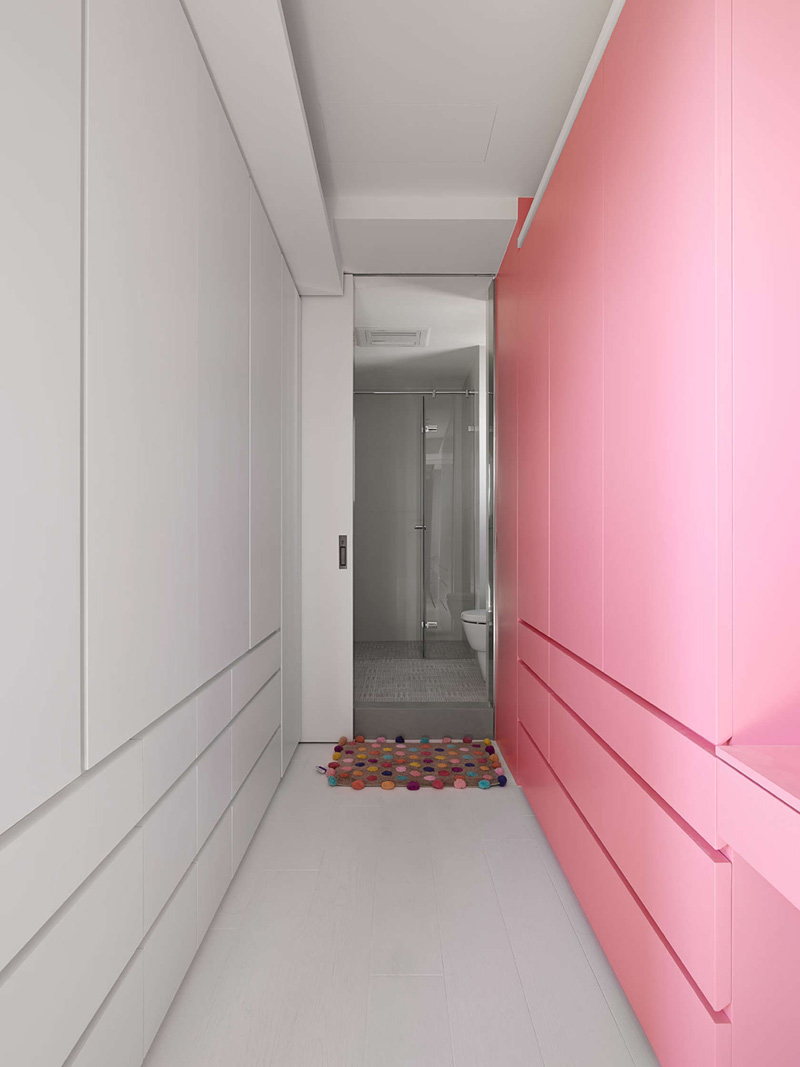 Design: Ganna Design