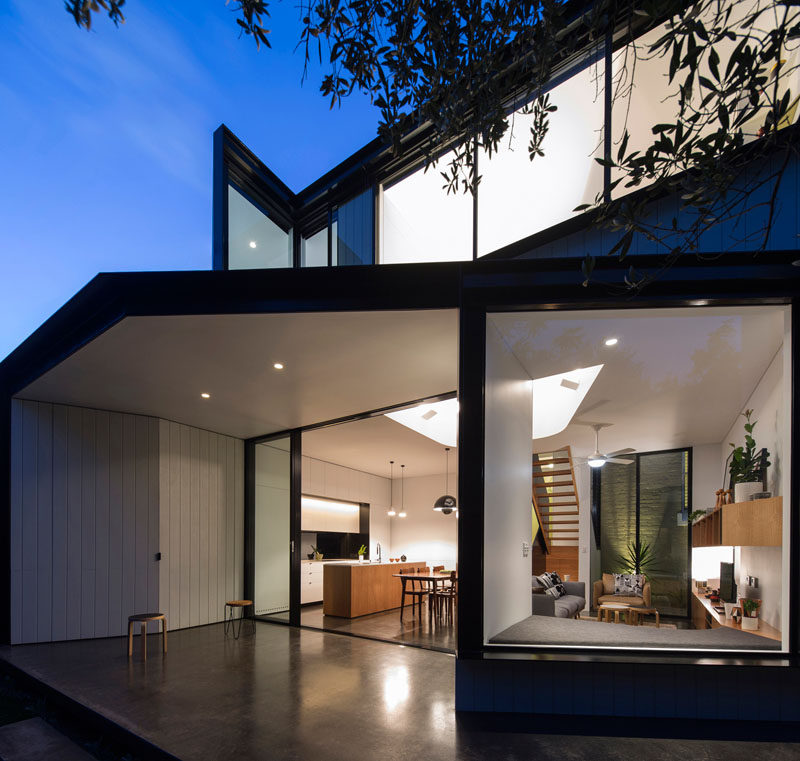 When these home owners wanted to add an extension to their home, they asked architect Christopher Polly to create a space that would expand the living and sleeping areas.
---
The home, located in Sydney, Australia, has a rear extension that includes a variety of angles.
---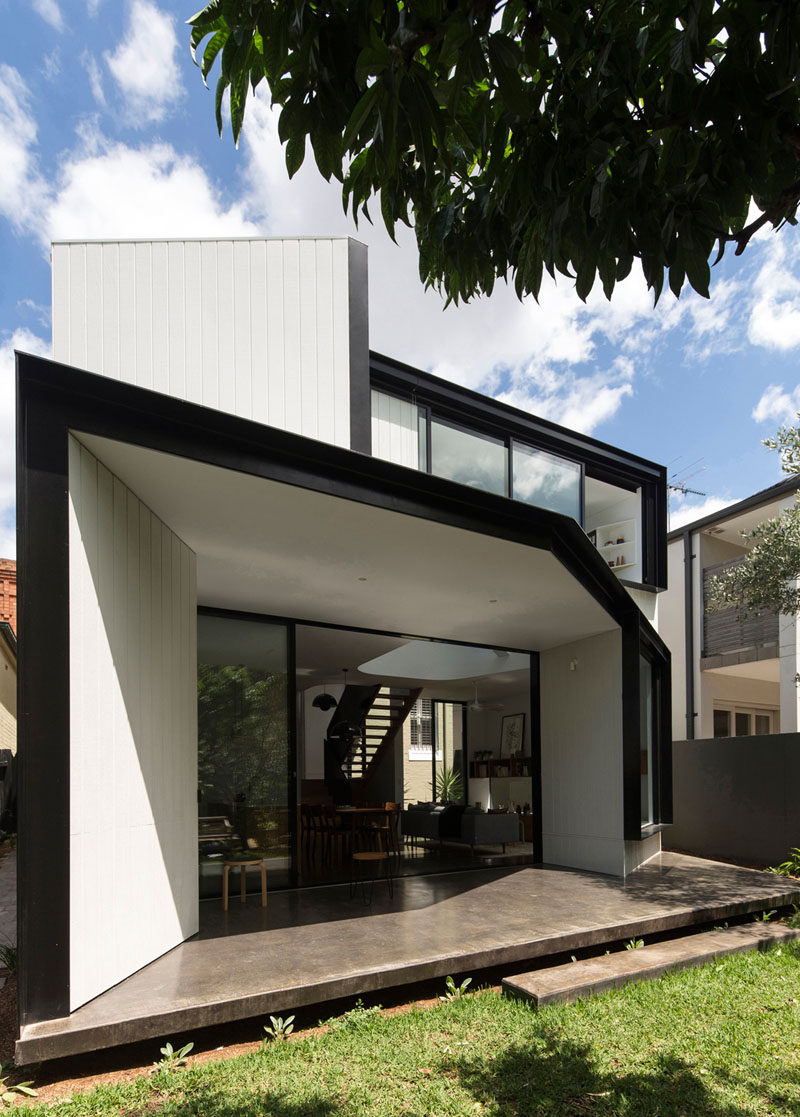 ---
Black metal frames have been used to contrast the white siding and interiors.
---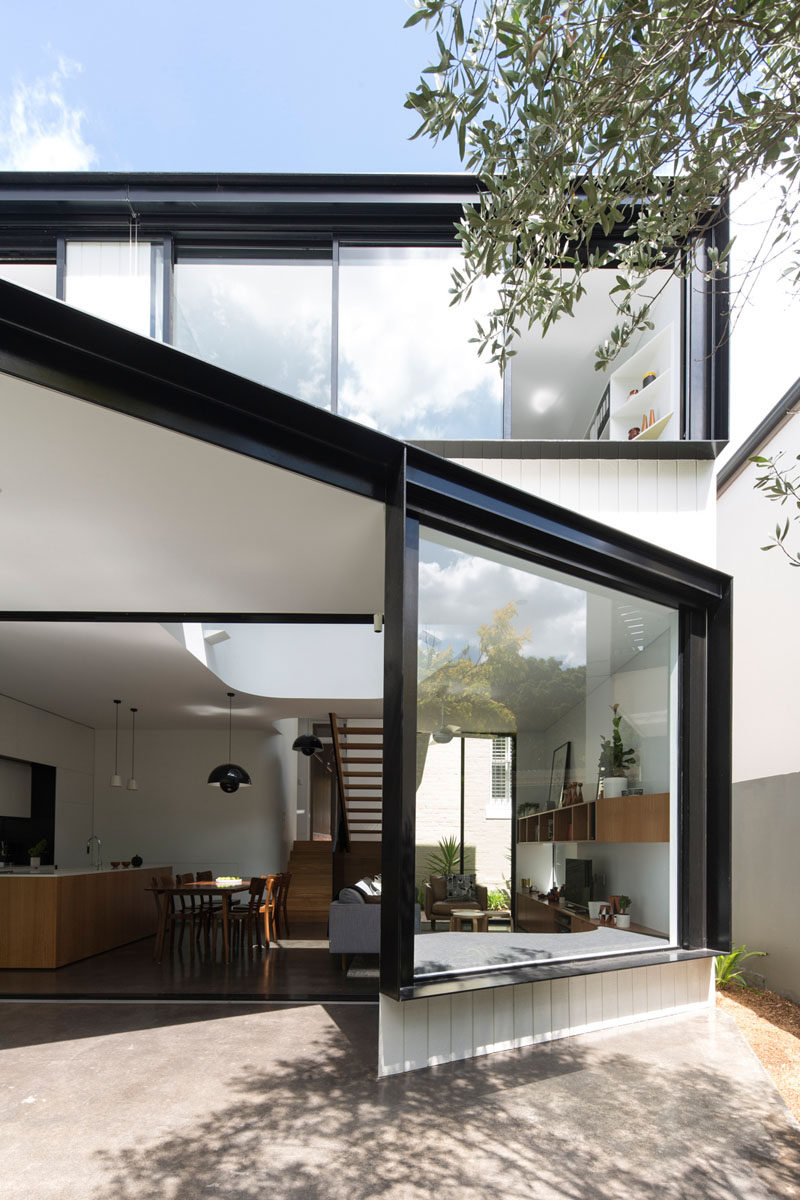 ---
Inside, there's a new kitchen, dining, and living area.
---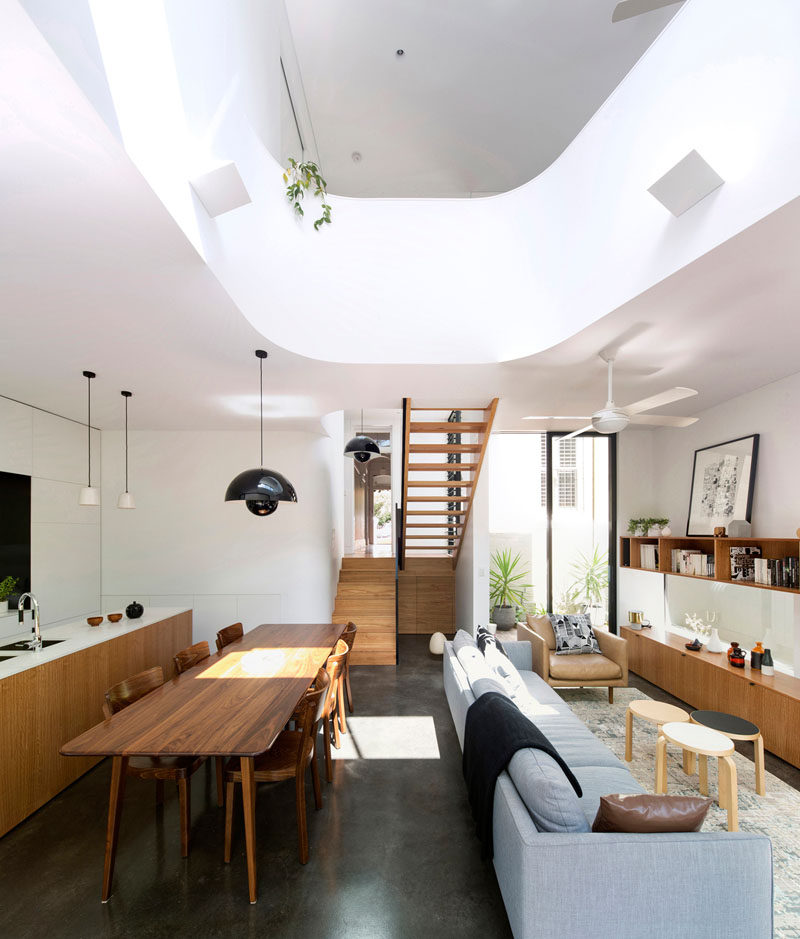 ---
The living room has a large window with built-in cabinetry and window seat, perfect for reading a book in the sun. The large sliding door opens the space up even further by allowing easy access to the backyard.
---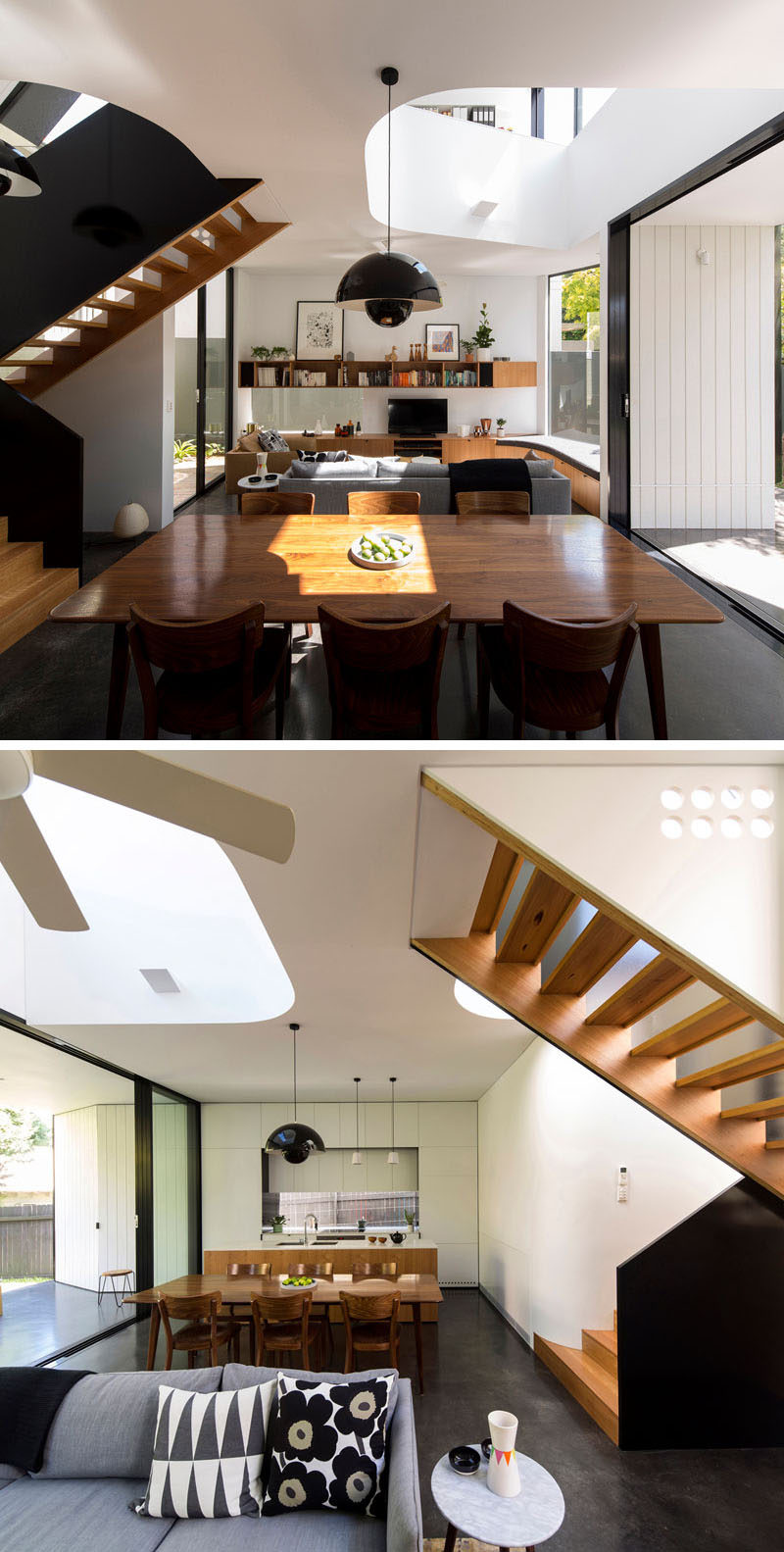 ---
Above the living area there's a void in the ceiling that reveals the second floor, and also aids in the air ventilation throughout the home.
---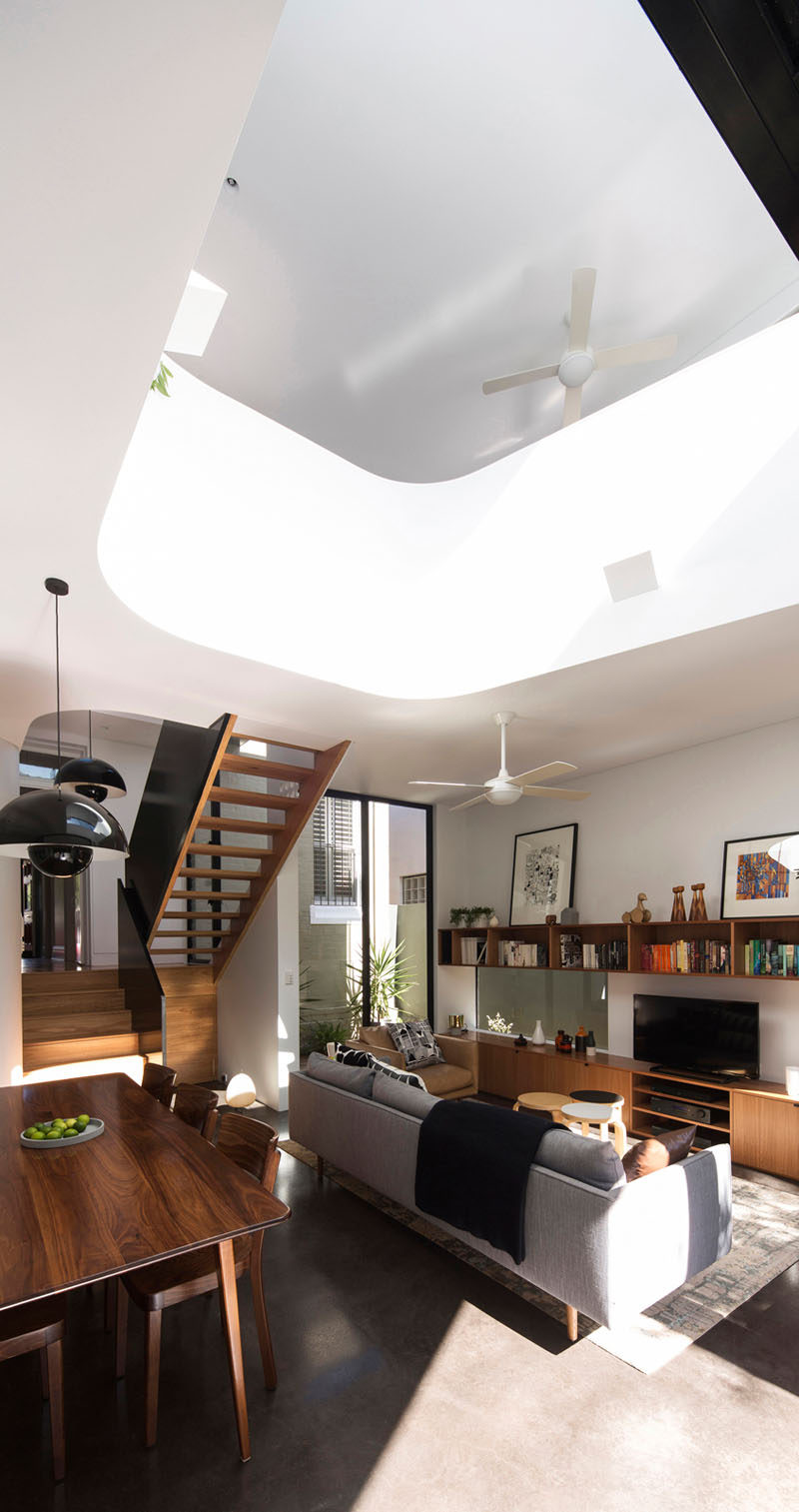 ---
Heading upstairs to the upper floor of the new extension, you can see glimpses of the original house.
---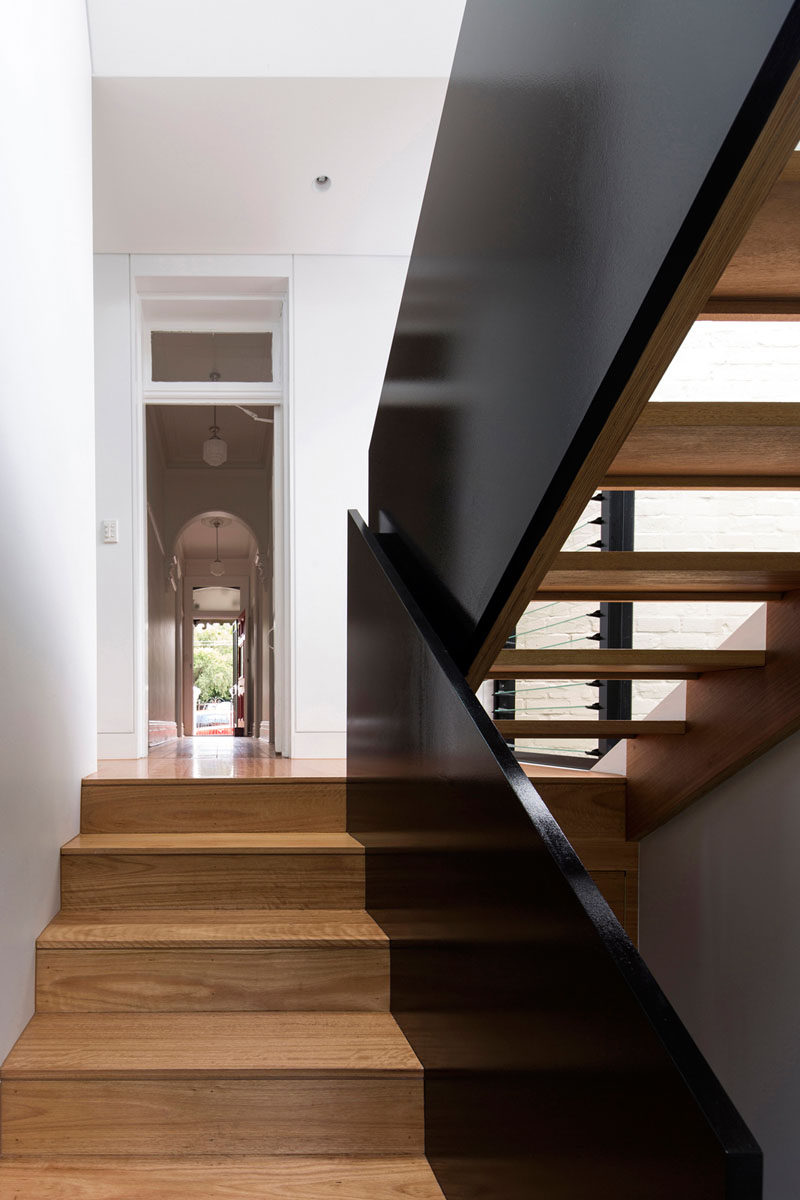 ---
Black and wood see through stairs allow you to view the backyard as you walk up them.
---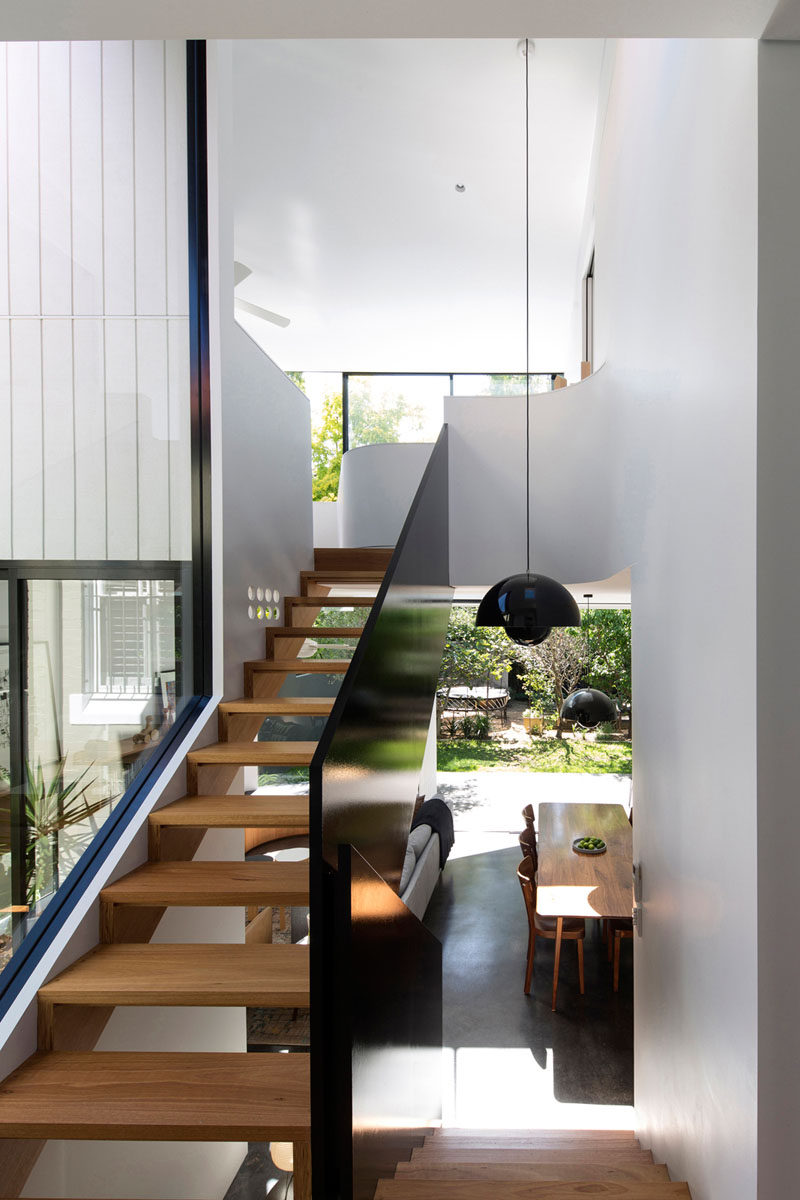 ---
Upstairs, there's a small reading area with lots of natural light.
---

---
From the reading area, you can also look down to the living area below.
---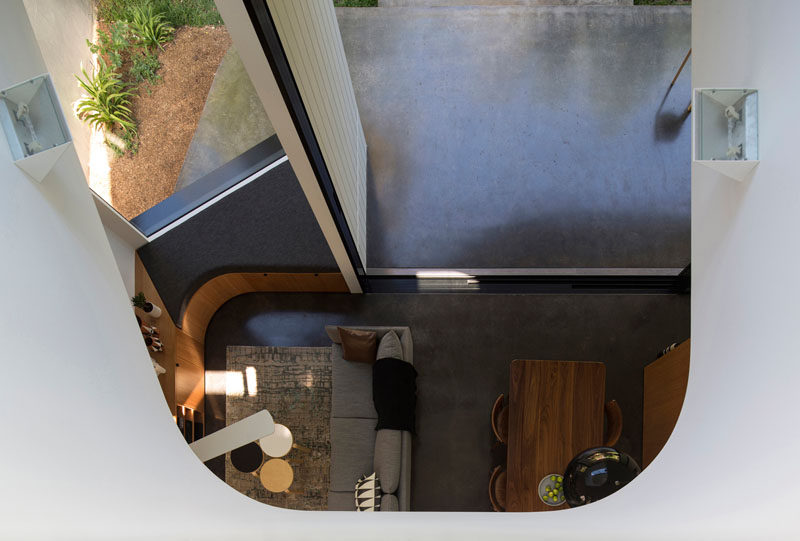 ---
There's also a bedroom and bathroom, with the bedroom having a small cushioned reading nook too.
---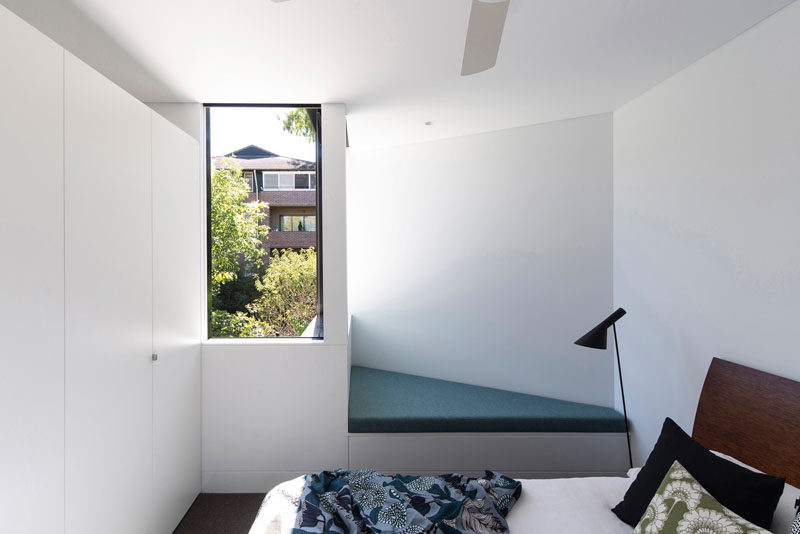 ---
In the bathroom, white tiles match the white walls in the rest of the home, while the floor and lower portion of the walls are a bold graphic tile.
---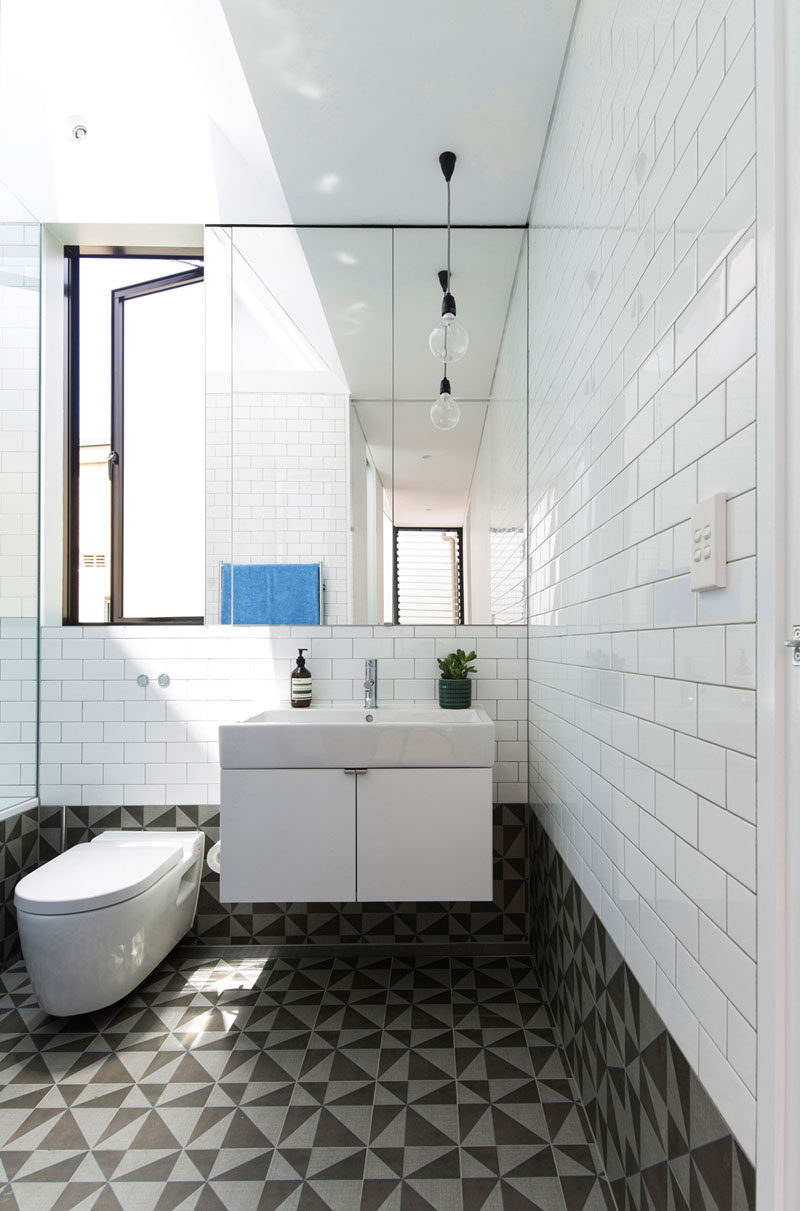 ---
Back outside, here's a look at where the new addition meets the original house. The angle of the windows perfectly match the angle of the stairs on the inside.
---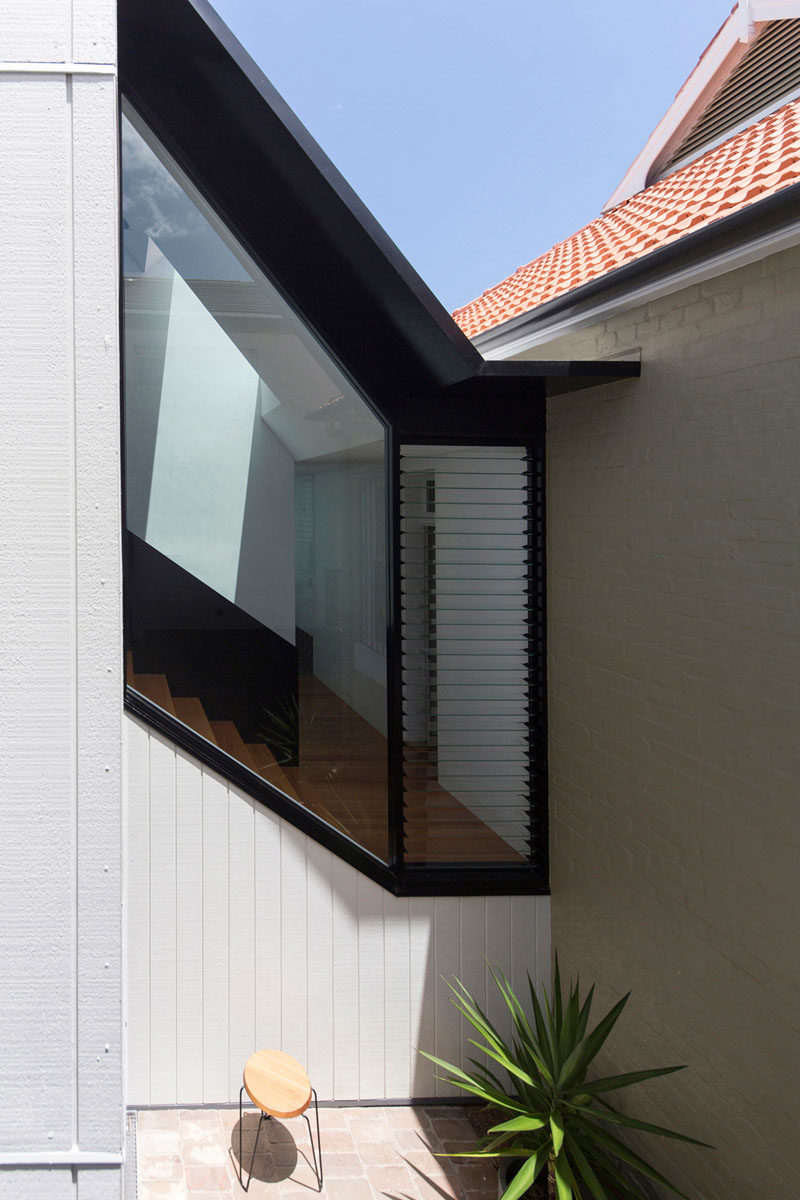 ---
There's also a second small patio area tucked between the old house and the new addition.
---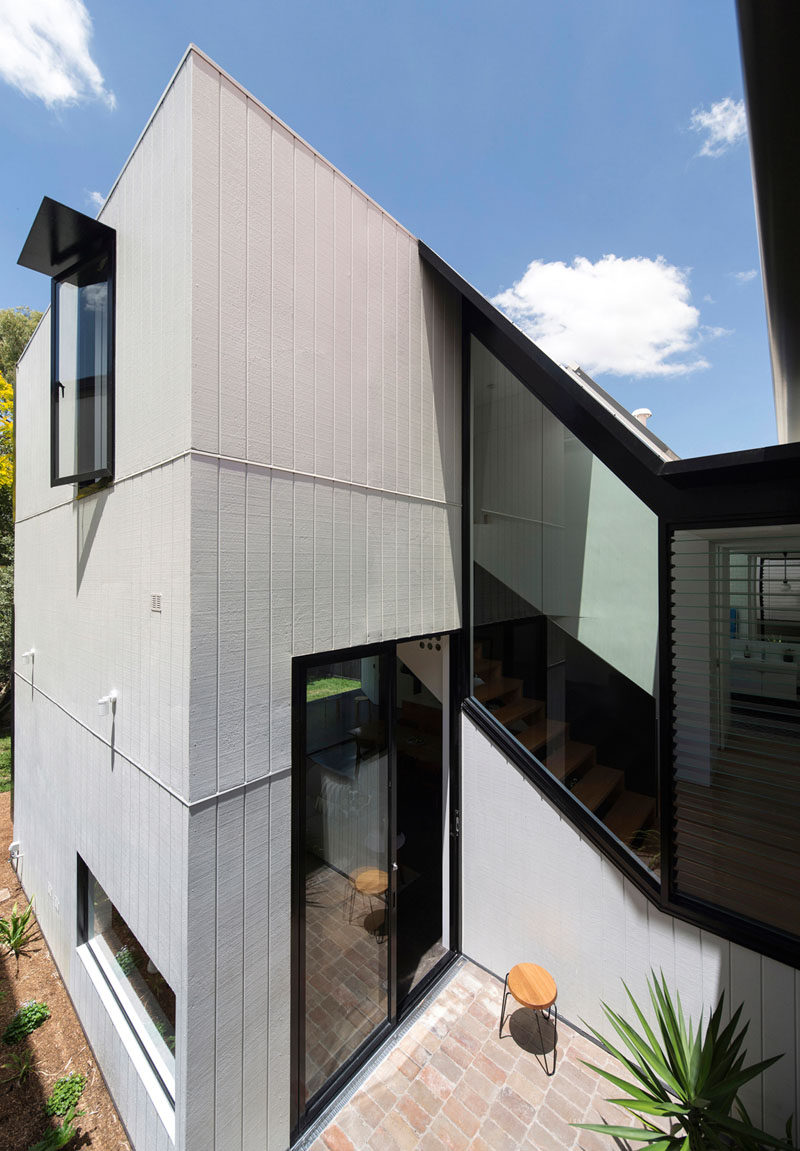 ---