Recently shown during Milan Design Week, was the Cloud Table designed by STUDIO MAKS.
The table was produced by the Fiction Factory, in collaboration with Ventura Lambrate and supported by the Creative Industries Fund NL.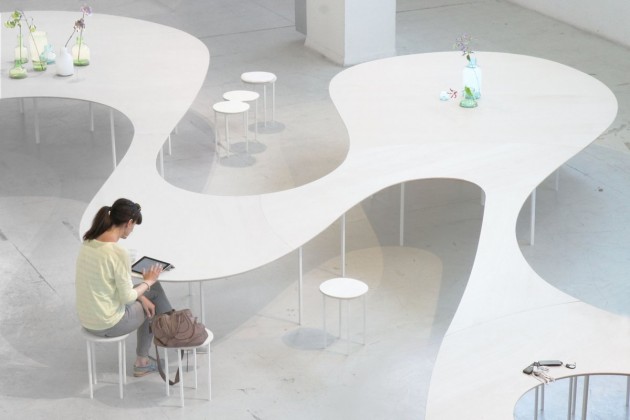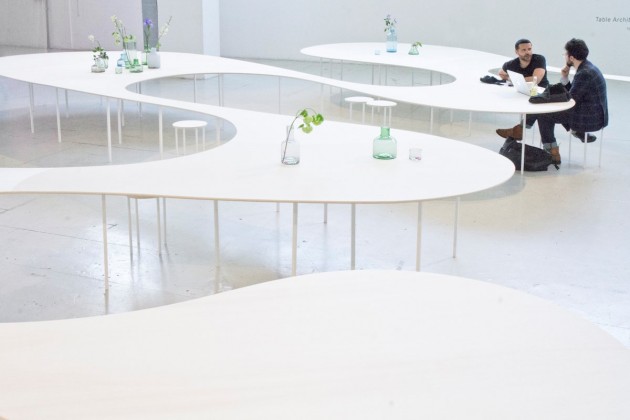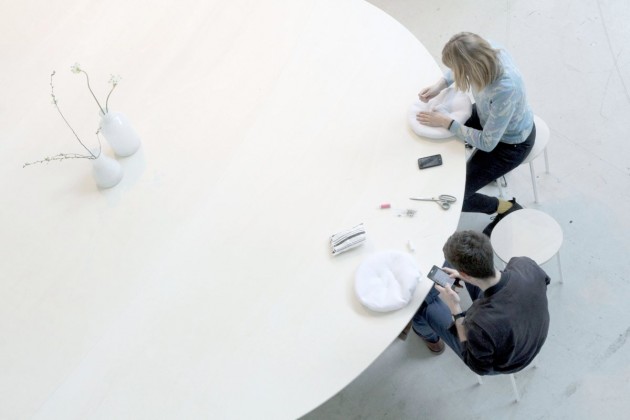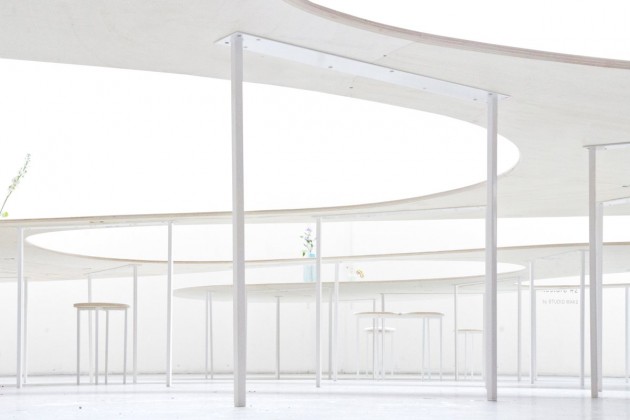 From STUDIO MAKS
With STUDIO MAKS we aim to design new environments for all kinds of people at every imaginable scale. Whether they are masterplans, buildings or furniture designs.

For Ventura Lambrate we created a new "Table Architecture" project: the "Could Table". With this 70 m2 table we aim to create a landscape rather than furniture, a social place for people to meet and exchange information. The table exceeds the scale of common furniture design; it creates architectural space. At the same time this light and elegantly crafted table contains integrated media technologies that allow people to connect beyond the physical space; on a virtual scale.
Design: STUDIO MAKS – Marieke Kums, Gorka Beitia Zarandona, Alessia Nociaro, Zsófia Szoke