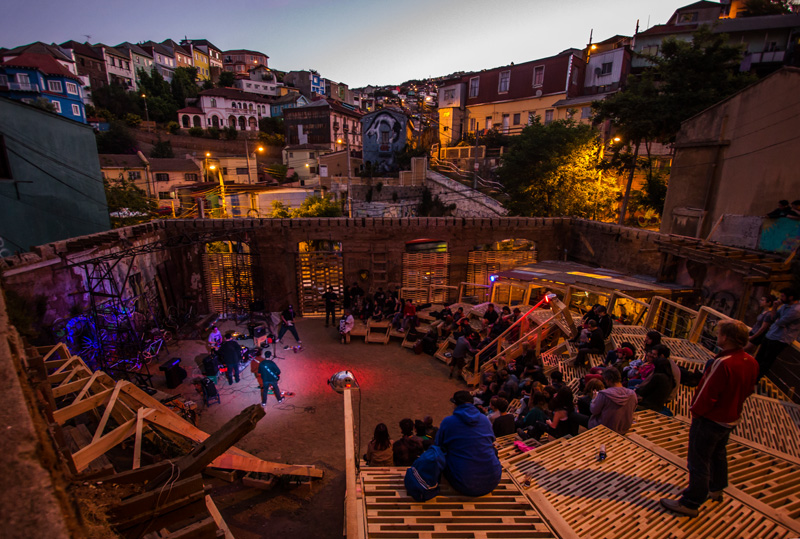 Sitio Eriazo, a collective made up of recent graduates from theater, art and architecture schools who search out and recover empty, abandoned, urban spaces in the city of Valparaiso, Chile, have designed The Wave.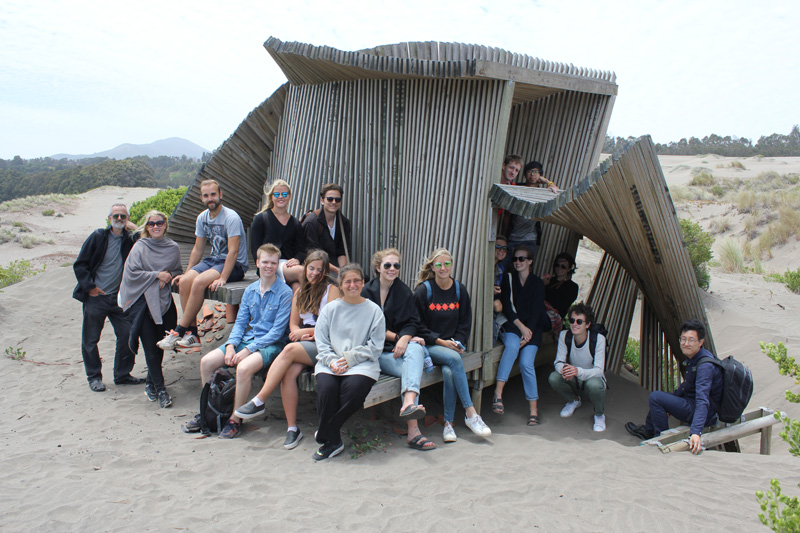 The group worked together with The Scarcity and Creativity Studio, to design and build the public performance space, that they will use to offer free theatre, music and circus performances to the residents of the city.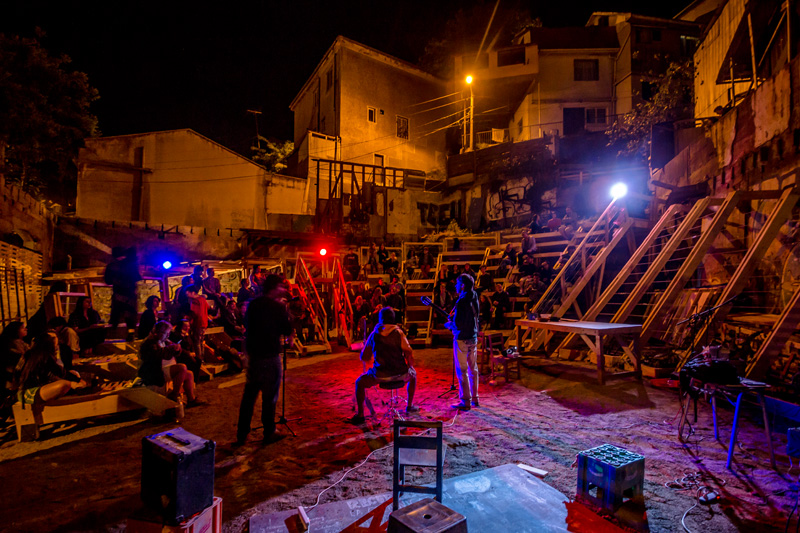 Sitio Eriazo had to remove all of the rubbish, secure it, and add provisional facilities, before the construction was able to be started.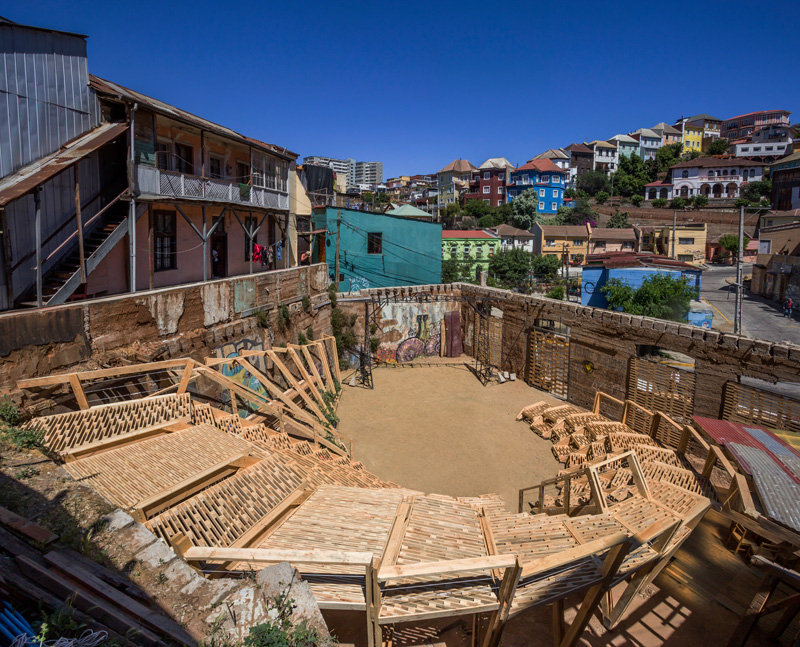 The design of The Wave, has been made in an amphitheater-like setting with stepped seating allowing people to look down on the performance.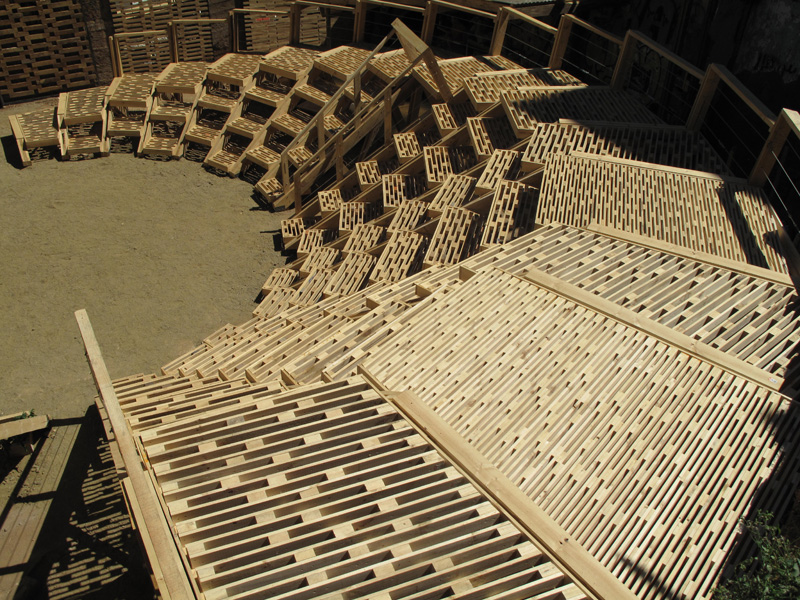 The construction materials are recycled waste produced by the local area.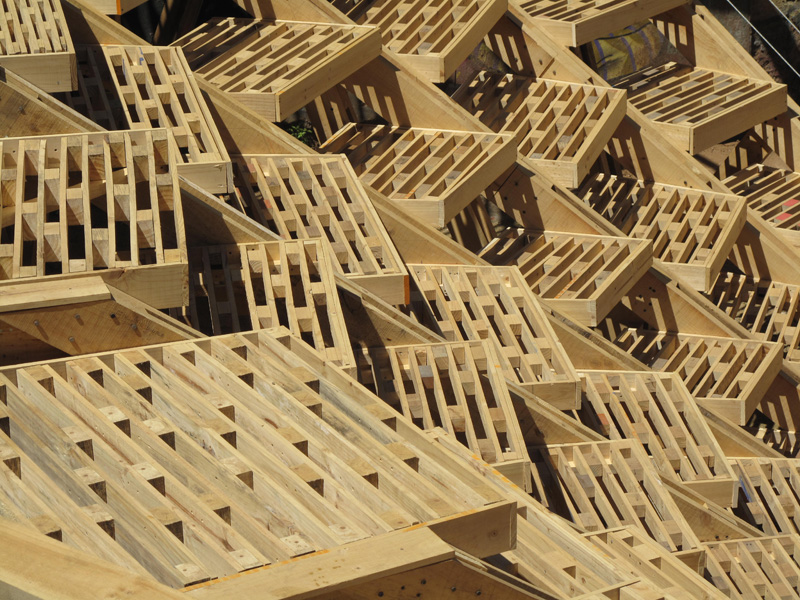 This isn't just a performance space. With up to 100 people attending the free events, the group raise money by selling food that they cook in the adobe pizza oven and BBQ grill that were included in the building of the space.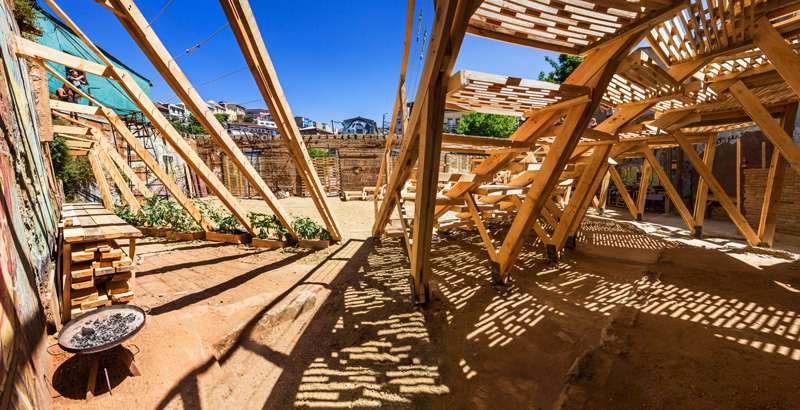 Space for workshops, which will be the places where arts and crafts are taught, have also been included, as well as toilets and a vegetable garden, where Sitio Eriazo can plant vegetables and herbs to be used in the kitchen.