Walking down the street in Valencia, Spain, you might come across NAC, a recently opened restaurant designed by EstudiHac, that features a variety of copper elements.
But before we head inside, let's look at the facade that includes large windows that open to transform the space easily from day to night dining.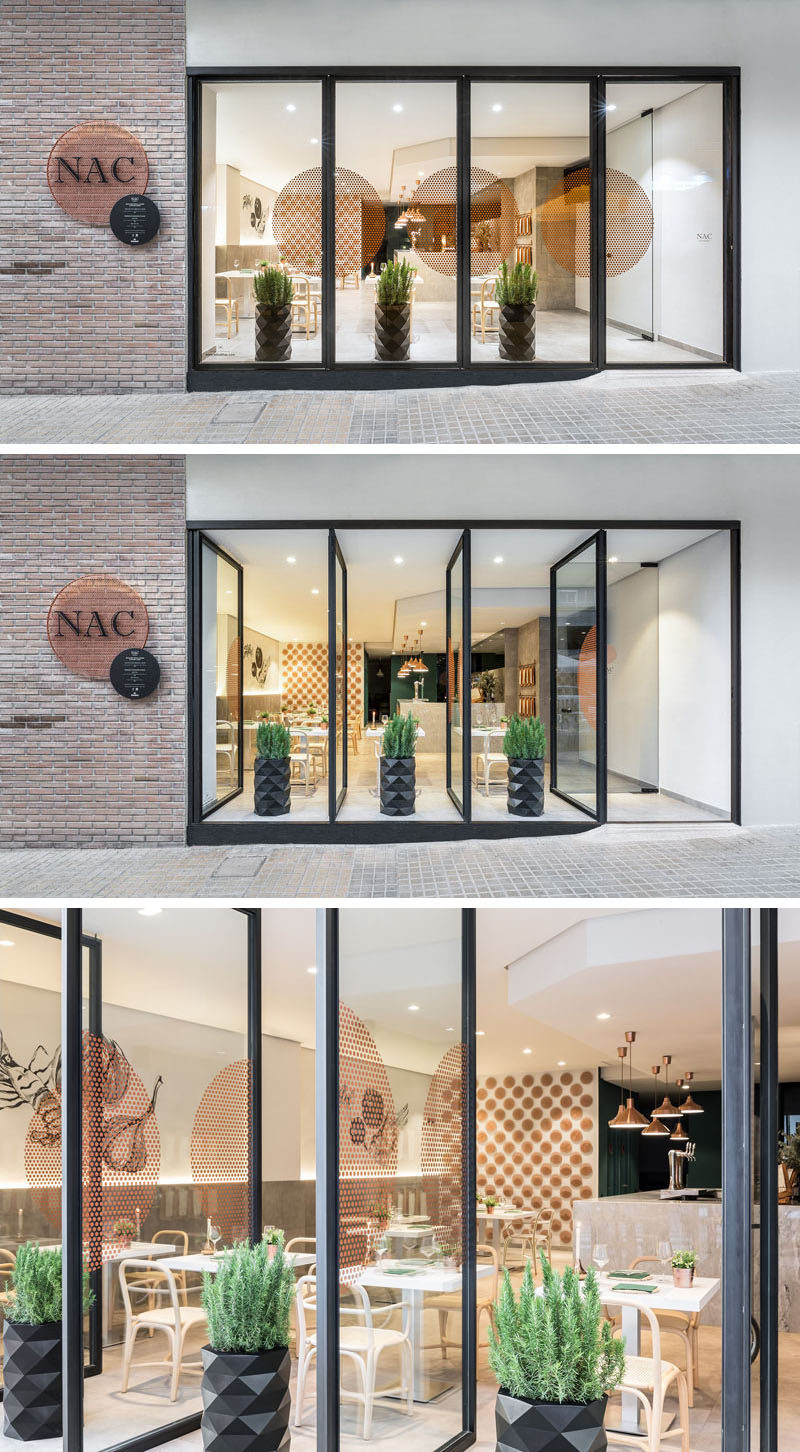 ---
Inside, over 200 perforated copper discs cover the wall and the front of the open kitchen.
---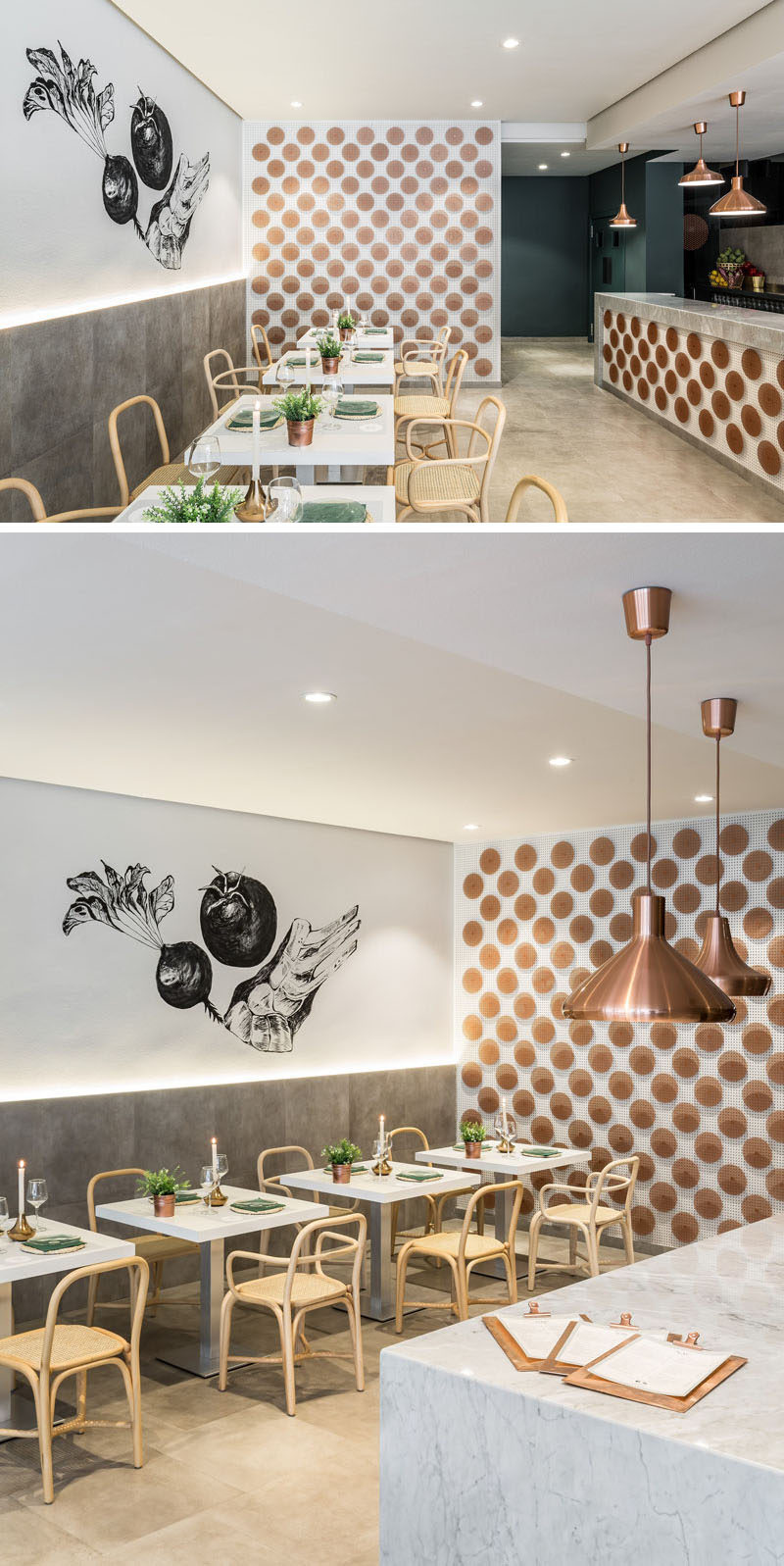 ---
Simple black and white artwork lives on the walls above white tables. Copper pieces like flower pots and candlestick holders have also been added as a design element on each table.
---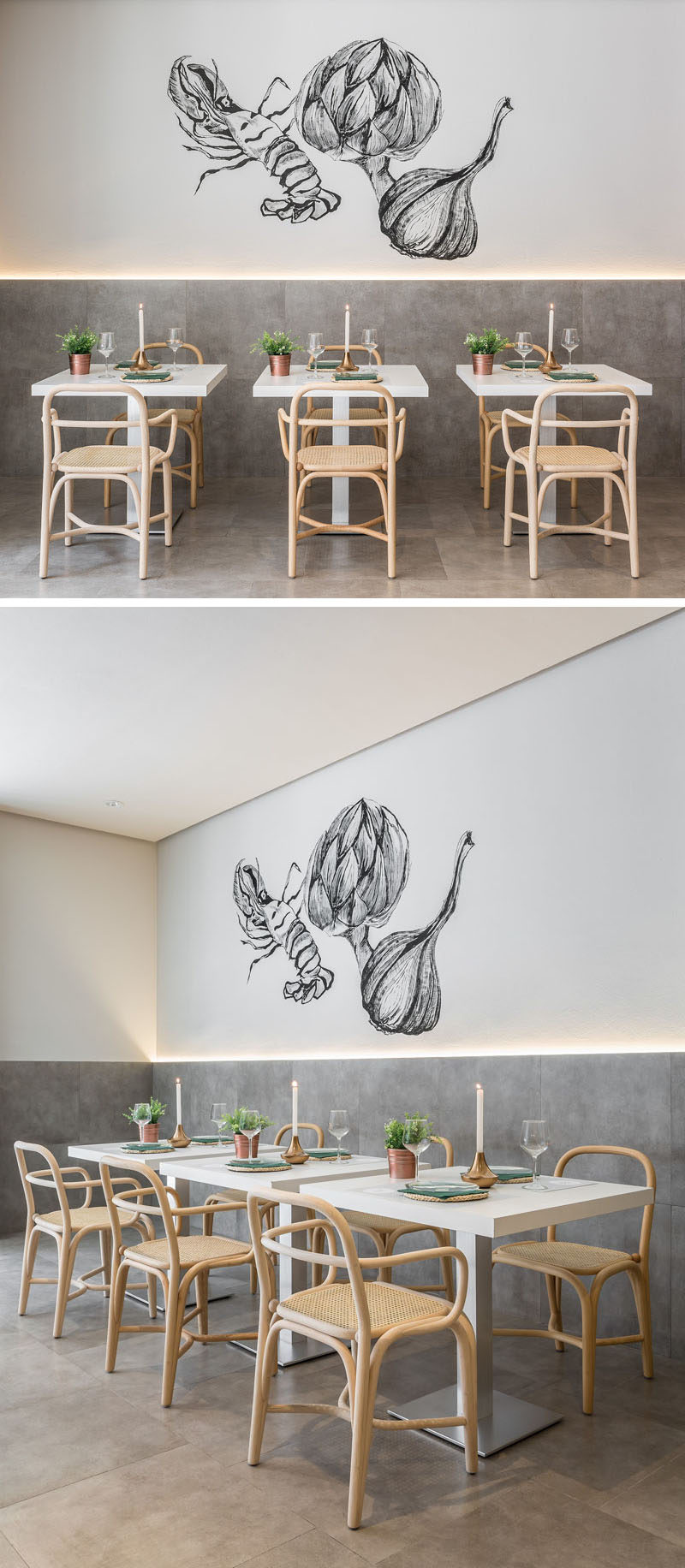 ---
More copper can be found in the open kitchen with pendant lights that light up the work area.
---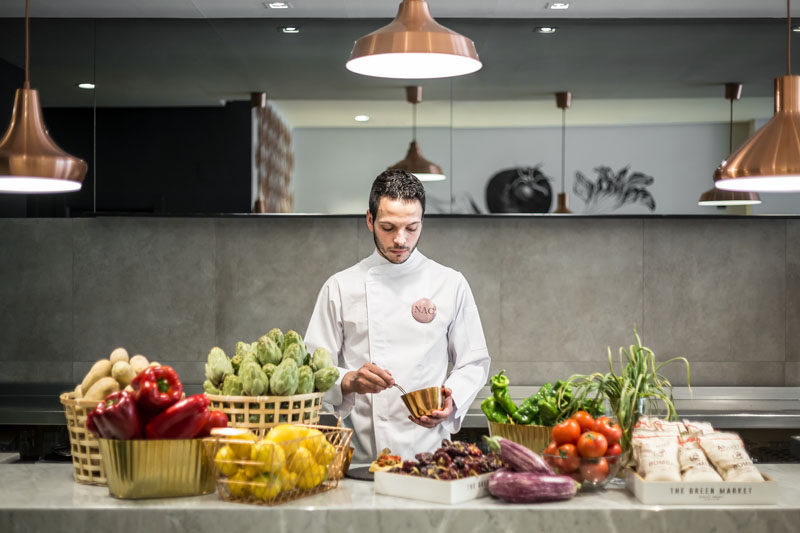 ---
Even the menus are on copper clipboards, which are hung on a copper pipe attached to the wall.
---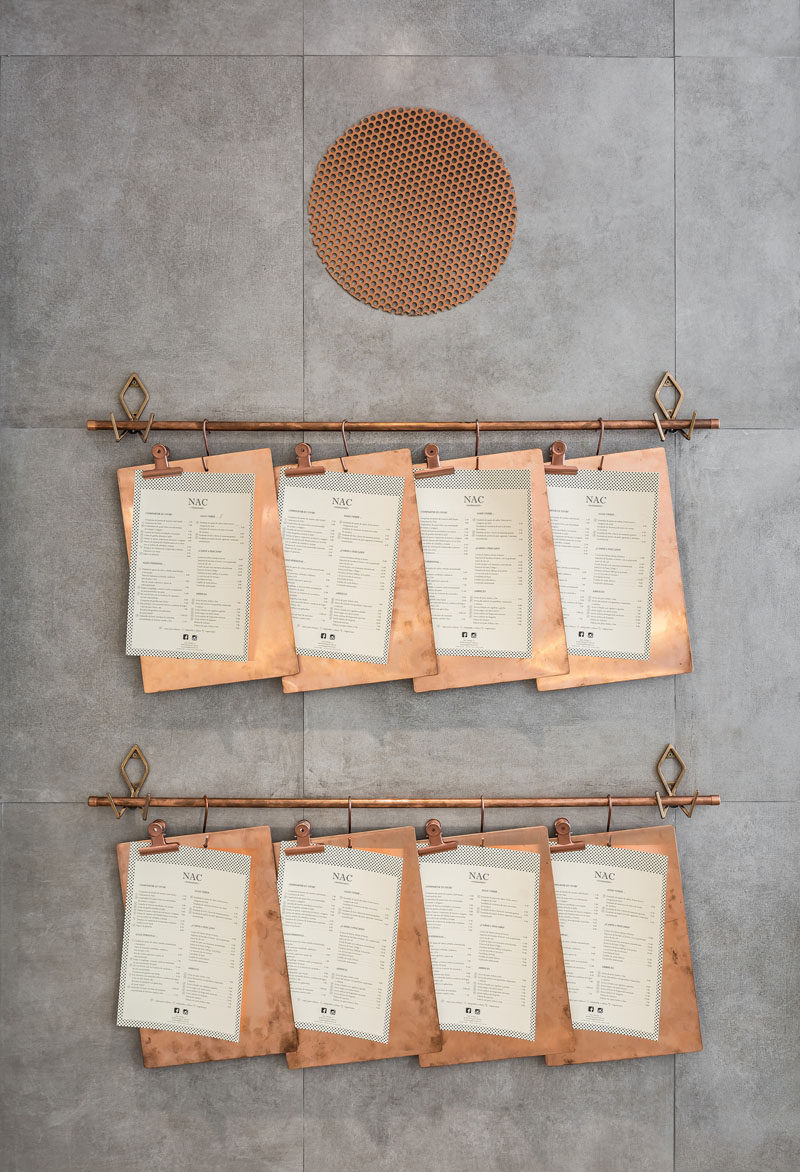 ---
Bonus pic…here's a glimpse of the food that they serve.
---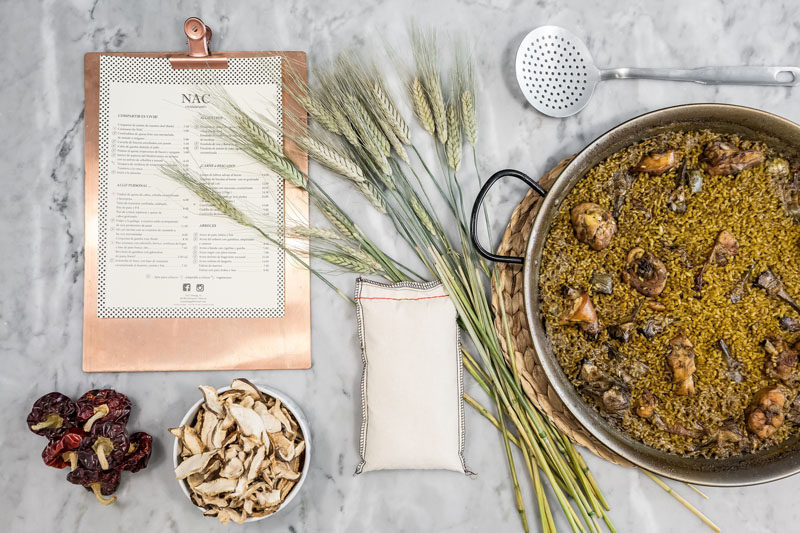 ---