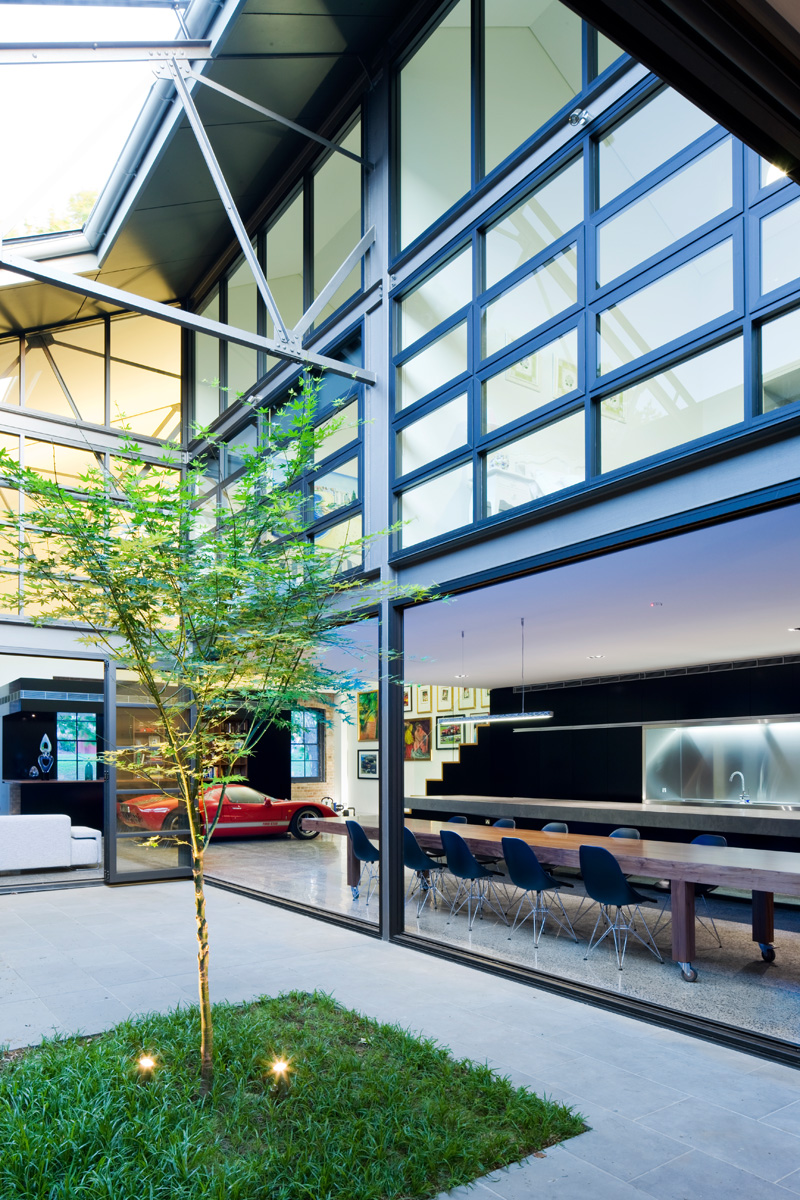 Corben Architects converted a large empty warehouse into a residence to accommodate a couple and their three teenagers.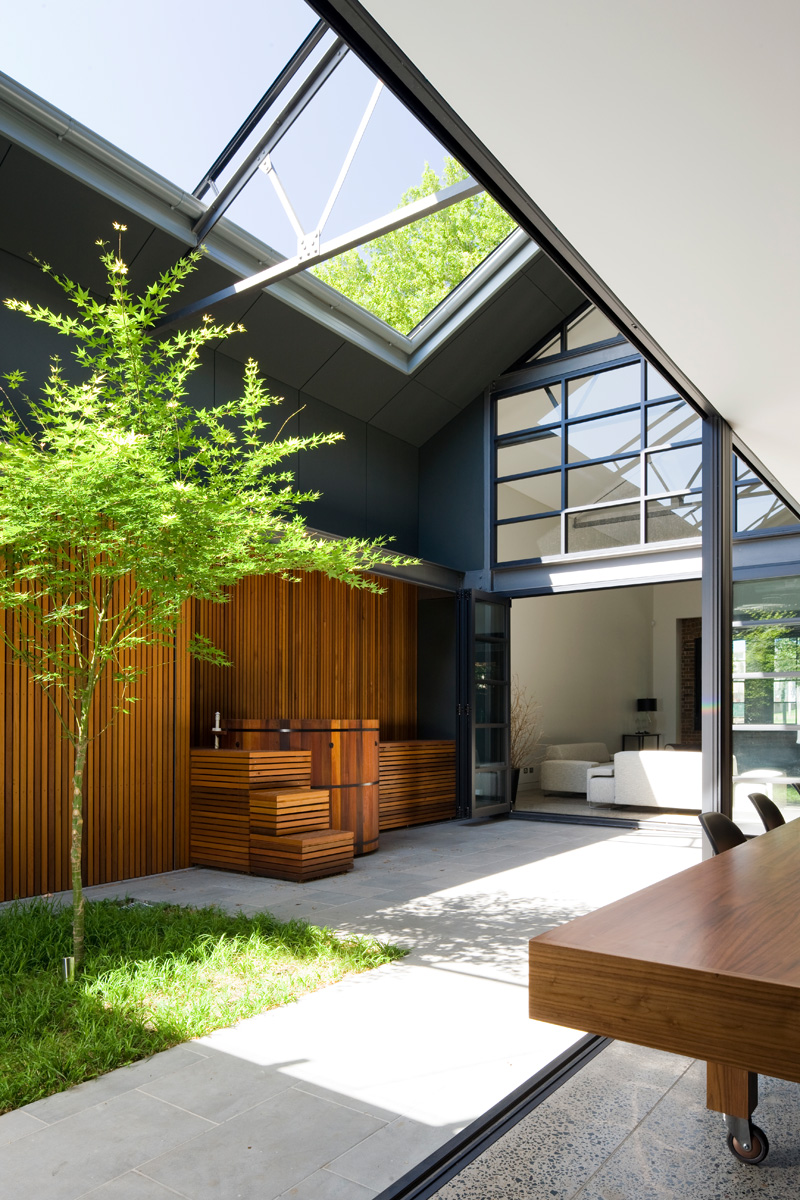 The architect's description
Complexities of the project were the site's light industrial zoning, its location in a flood zone, under a flight path and heritage issues requiring the retention of the existing roof trusses and street facade. Another key issue in the design was getting light and air into the living and bedroom areas given less than 15% of the enclosing walls opened to an external space.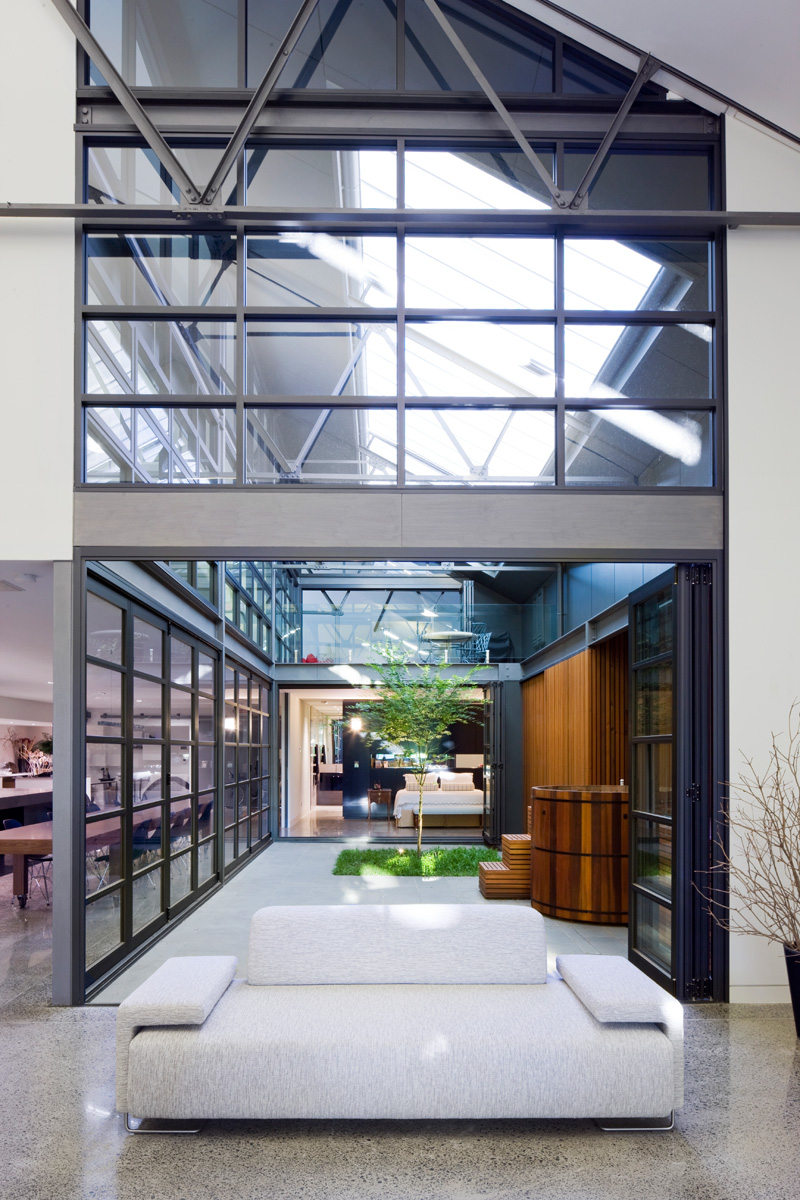 The design of the warehouse revolves around a newly created courtyard that brings sunlight and natural ventilation into the primary living areas and to all the bedrooms. Large bifold doors to the courtyard enable the living areas to be opened up whilst maintaining absolute privacy and security.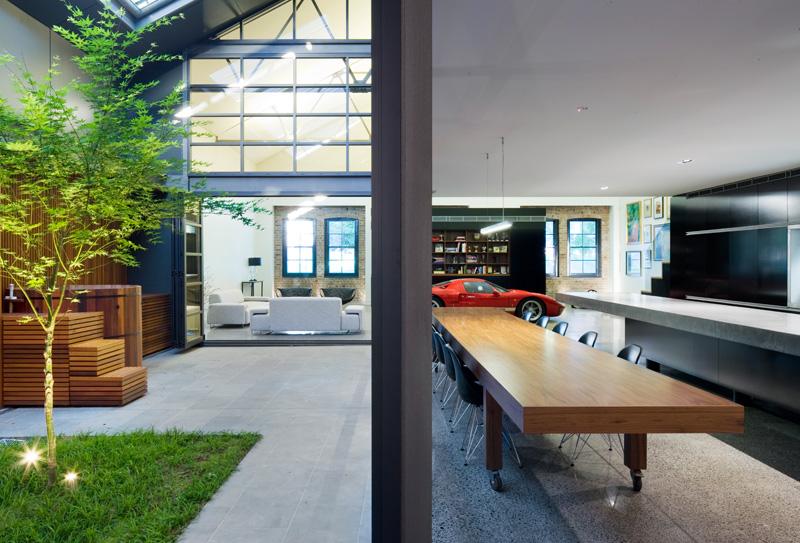 The lower floor living areas revolve around the kitchen that features a 9 metre long polished concrete bench that appears to fold out and float above the concrete floor.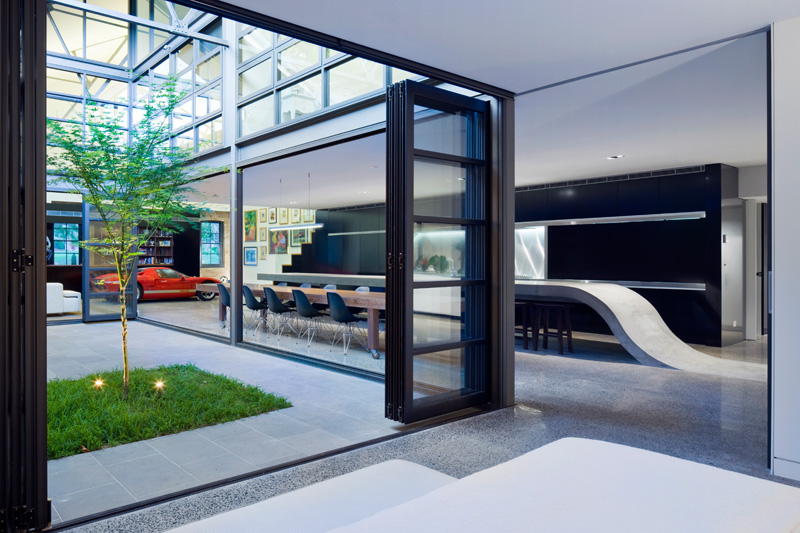 Storage and appliances are contained behind in black poly and stainless joinery. The laundry and powder room are concealed behind the kitchen.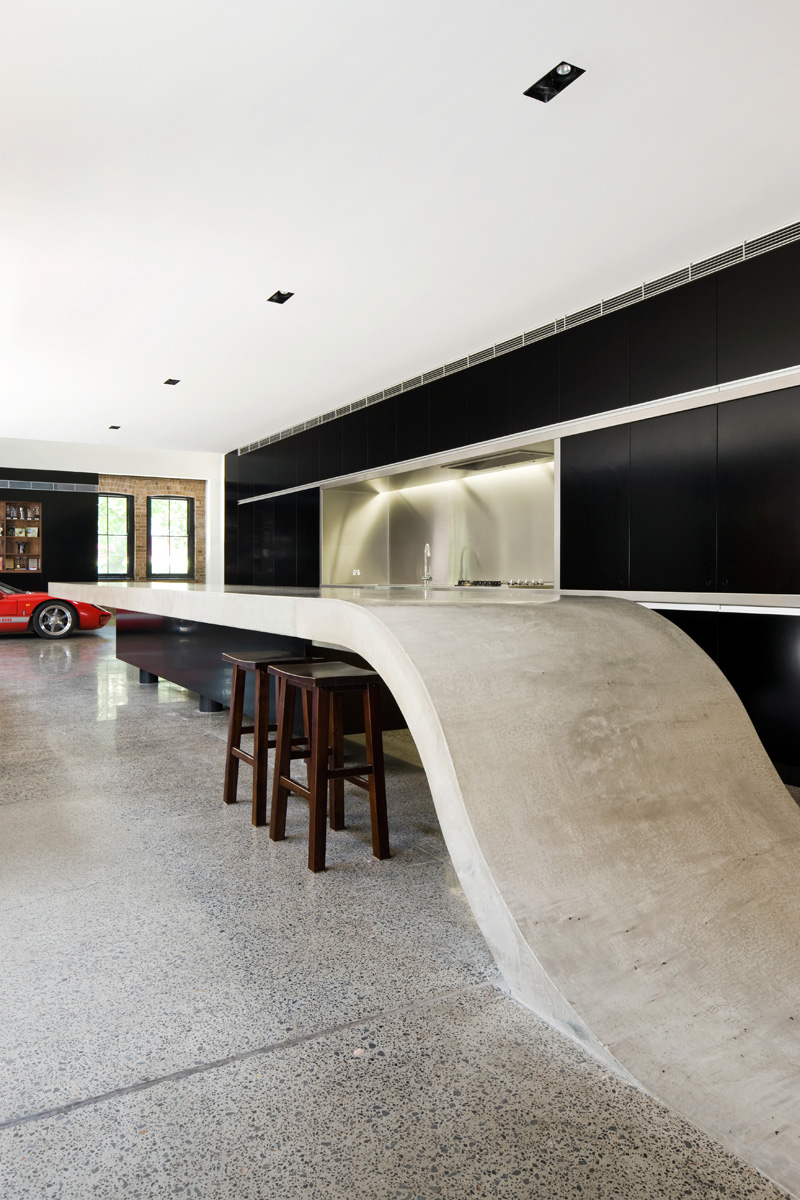 The living room retains the high space of the original warehouse retaining the existing roof trusses. The original brickwork of the external wall has been exposed and the existing concrete floor polished giving a further hint of its industrial past.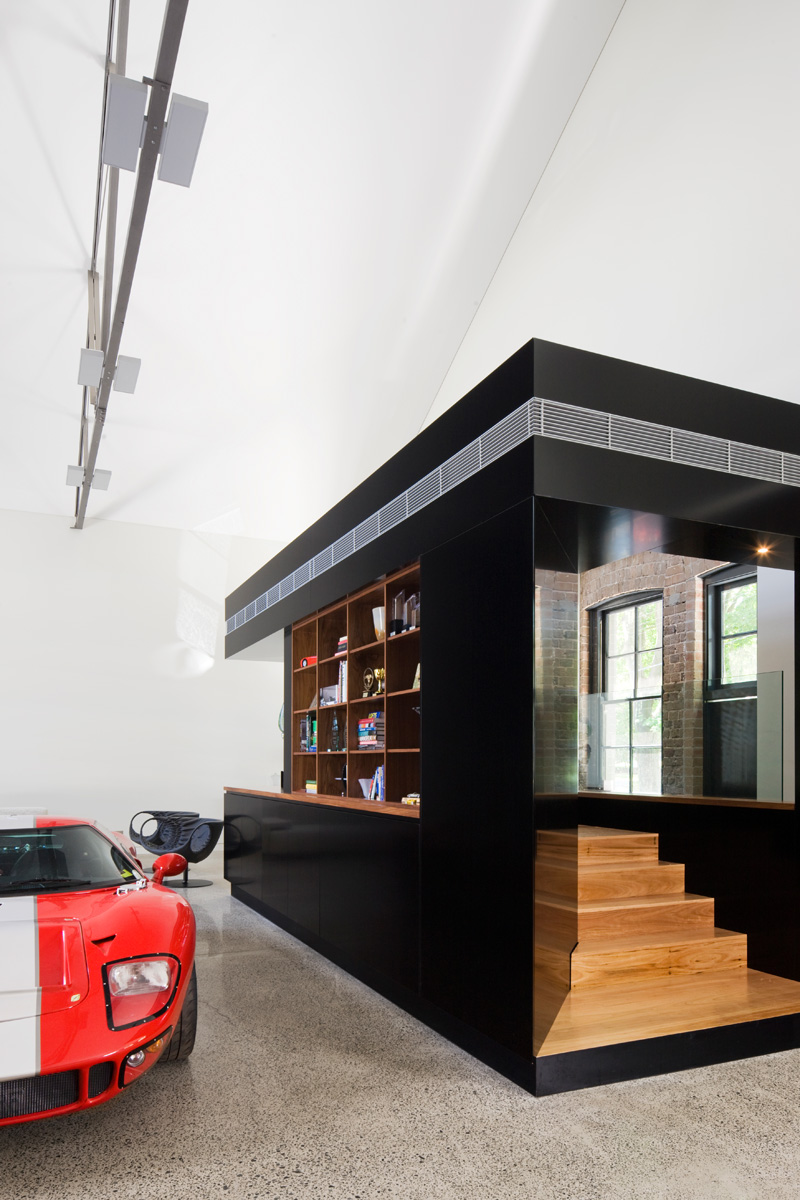 The main entrance and stair have been encapsulated by a piece of black and walnut joinery providing useful storage and containing the air conditioning units.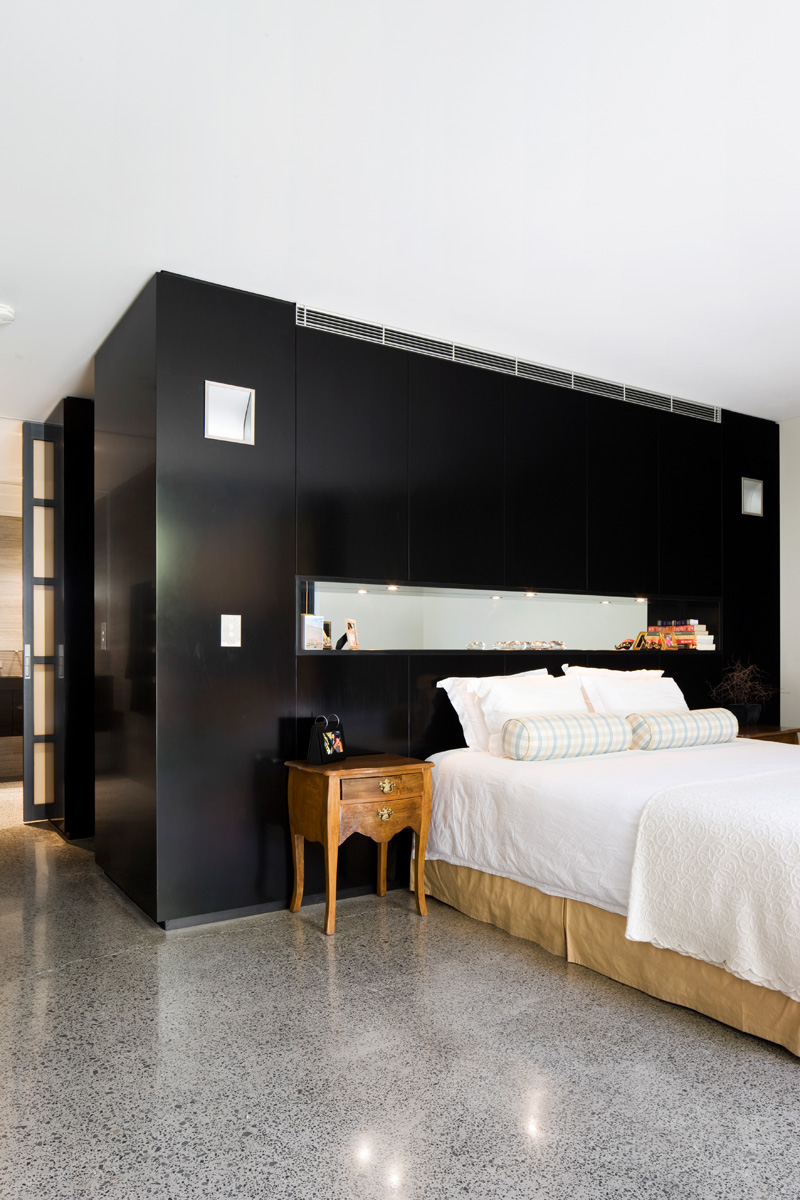 The main bedroom opens to the courtyard and backs onto a large black poly walk in robe and ensuite finished in grey travertine walls, polished concrete floors and black poly joinery.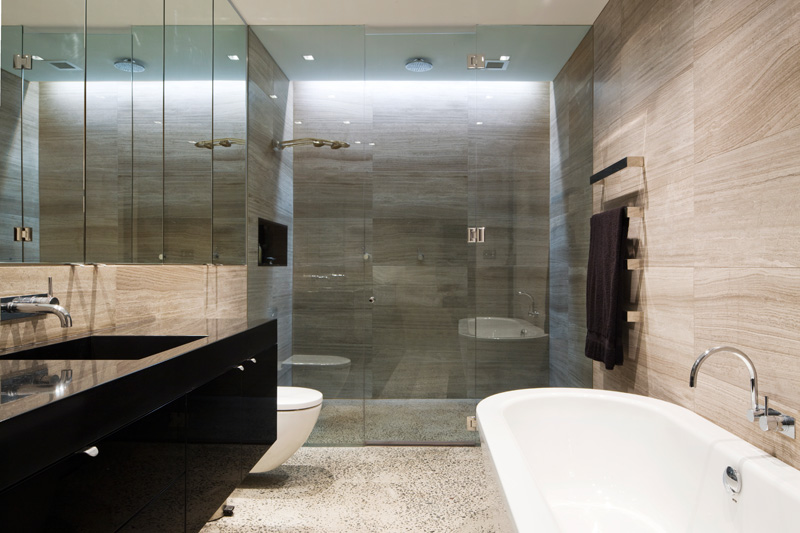 The upstairs feature 3 identical bedrooms with ensuites fitted between the existing roof trusses. The bedrooms open up to the courtyard enabling the north sun and natural ventilation into the rooms.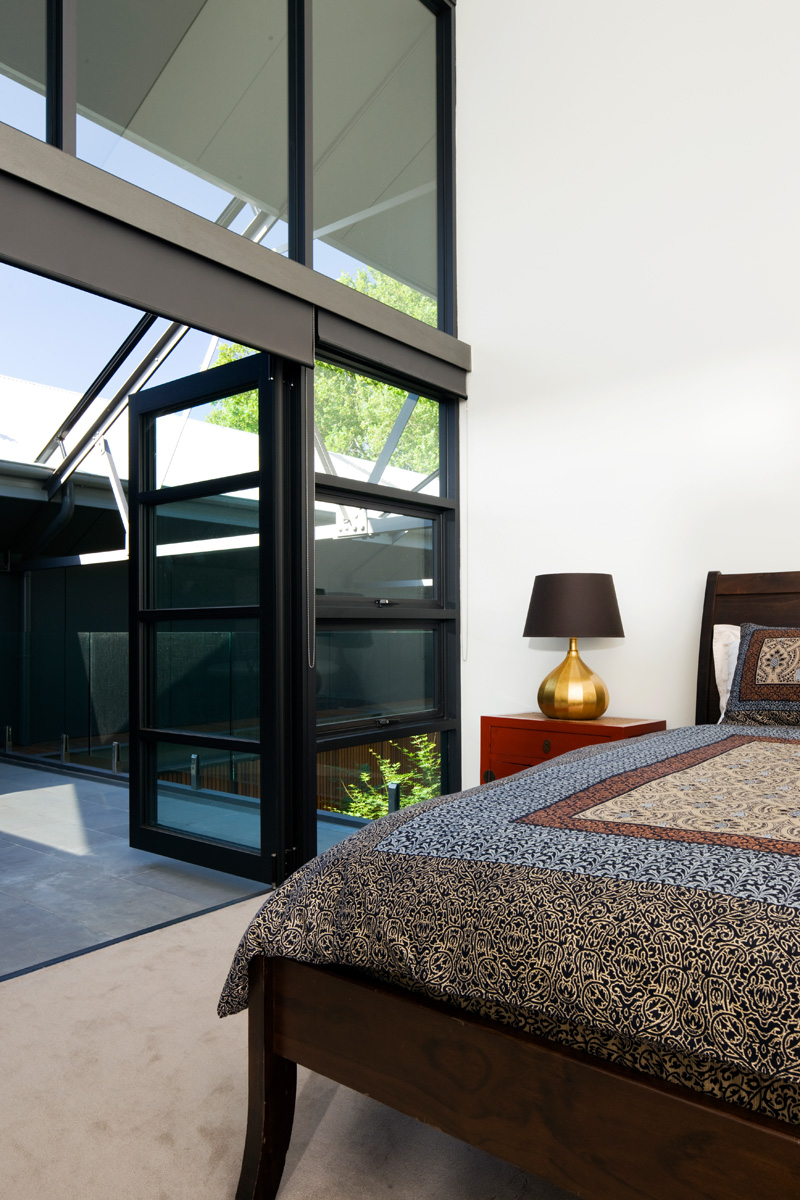 A family room is situated at the end of the corridor and opens up to a terrace that overlooks the lower courtyard.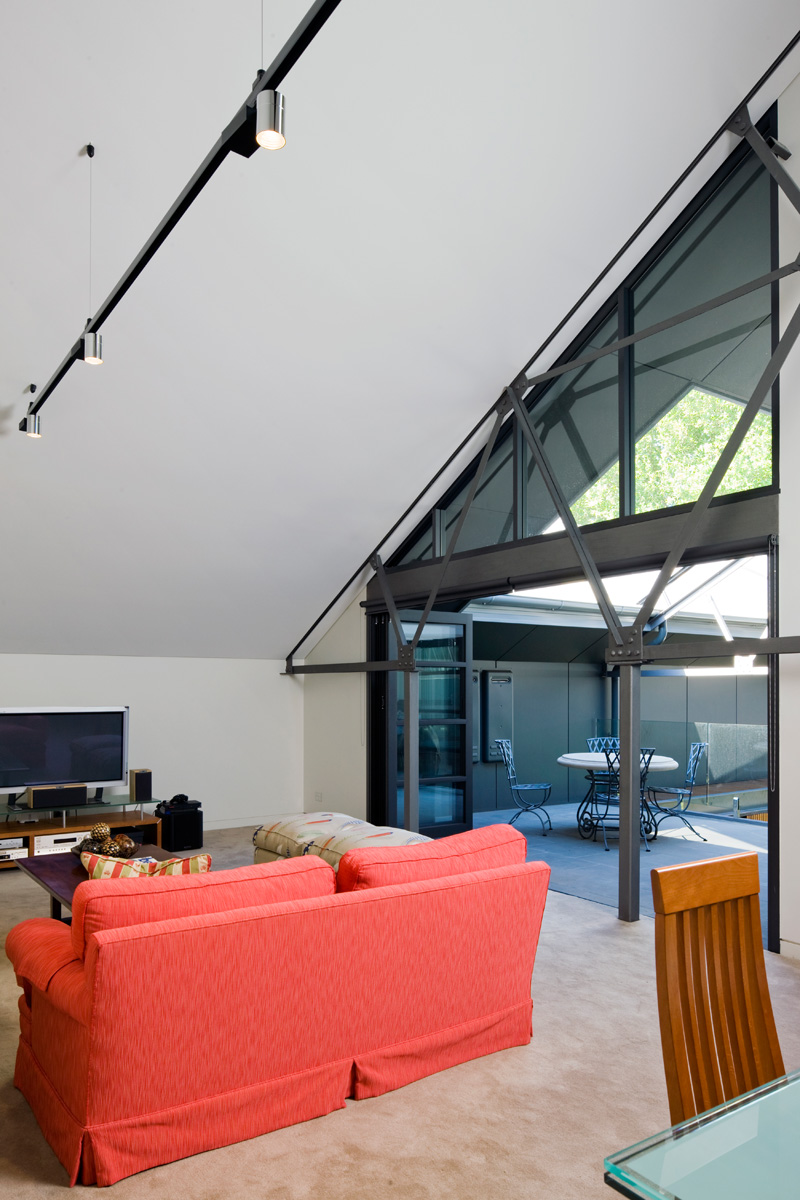 Some ESD features of the warehouse are a rainwater tank, photovoltaic panels and solar hot water. The courtyard can be closed off with remote controlled retractable awnings.
Architect: Corben Architects
Project Architect: Andrew Vingilis
Project Team: Mark Clark
Interior design: Cressida Kennedy, Space Control Design
Structural & Hydraulic Engineers: Acor Consultants
Photography by Steve Back