Lucie Koldova has designed Corques, a sofa made from cork and fabric for manufacturer PER/USE.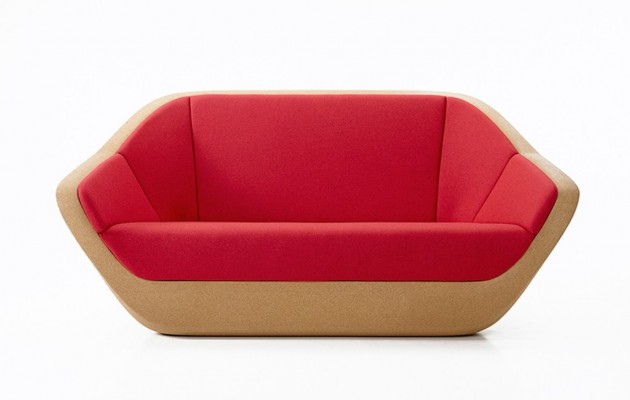 Description
Corques sofa uses cork as a basic shell material.

This sustainable cork comes from production leftovers in Portuguese bottle cork factories. The sofa is defined by a strong, sparkling design; soft look going hand in hand with a timeless character and environmental awareness.

A curvaceous, organic outer contour combines the earthly coloured cork with the contrasting colourful Divina fabric from Kvadrat.
Design: Lucie Koldova
Manufacturer: PER/USE