Stelle Lomont Rouhani Architects have designed the Cove Residence, a family home located in the Hamptons, New York.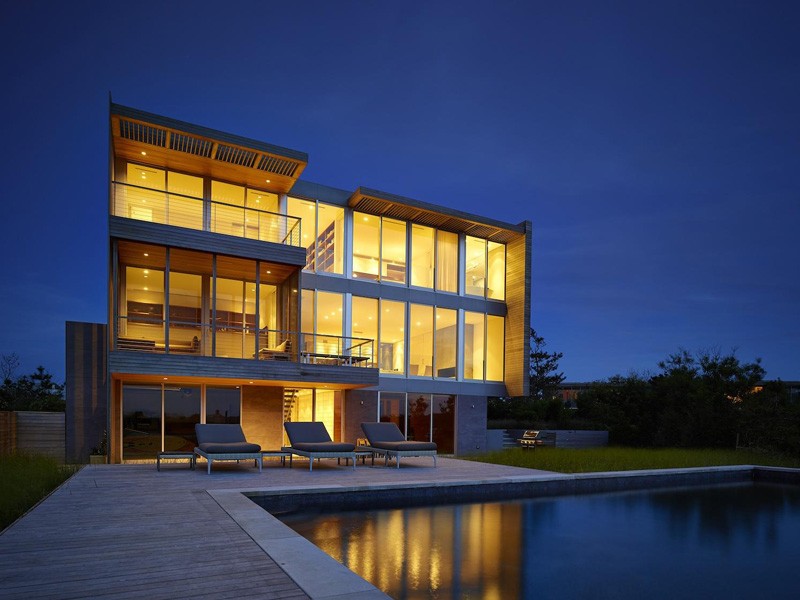 The architect's description
This house is configured as two volumes separated by a central circulation core. Taking advantage of the bay and ocean views, the larger of the two volumes houses open living room, dining, and kitchen on the main floor with family bedrooms above. The smaller volume provides space for back of house functions and a family room, with guests above.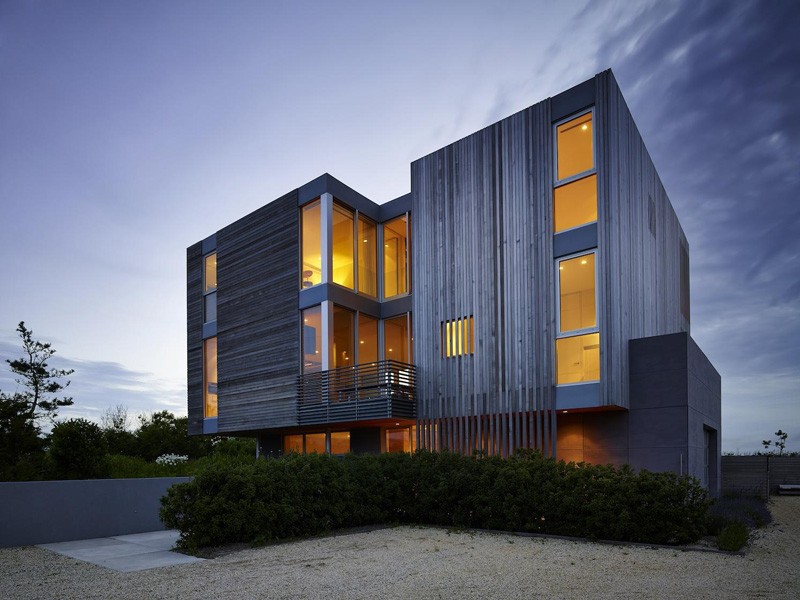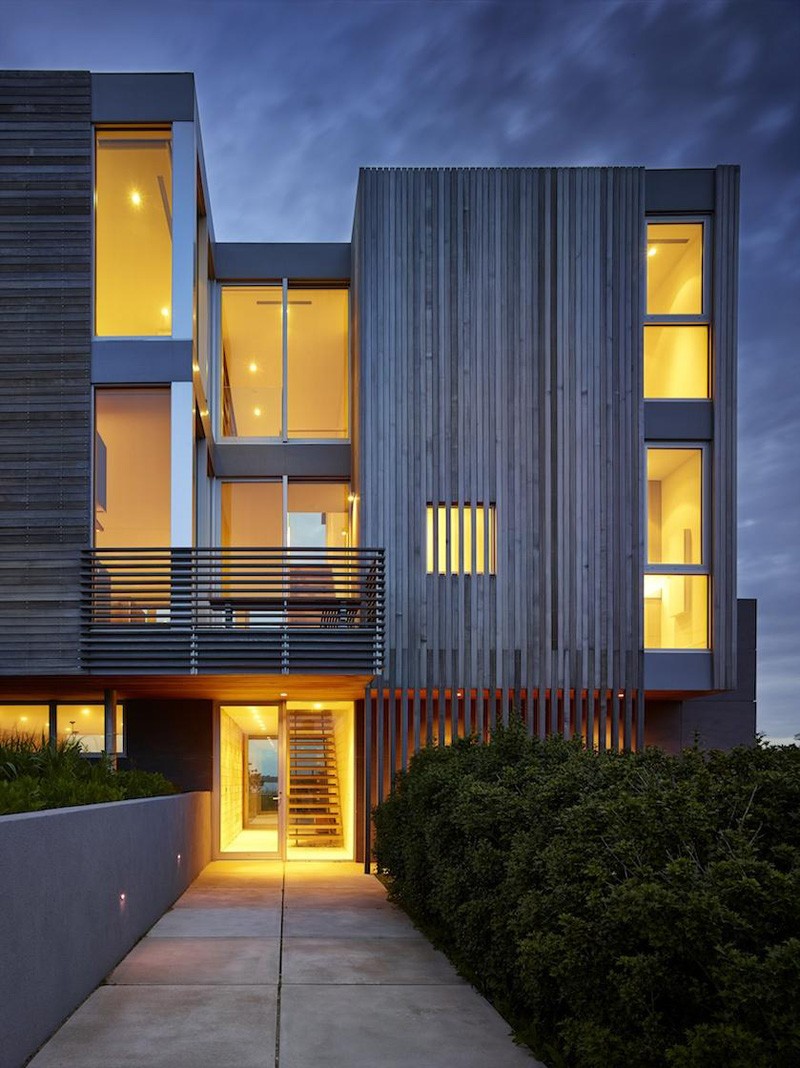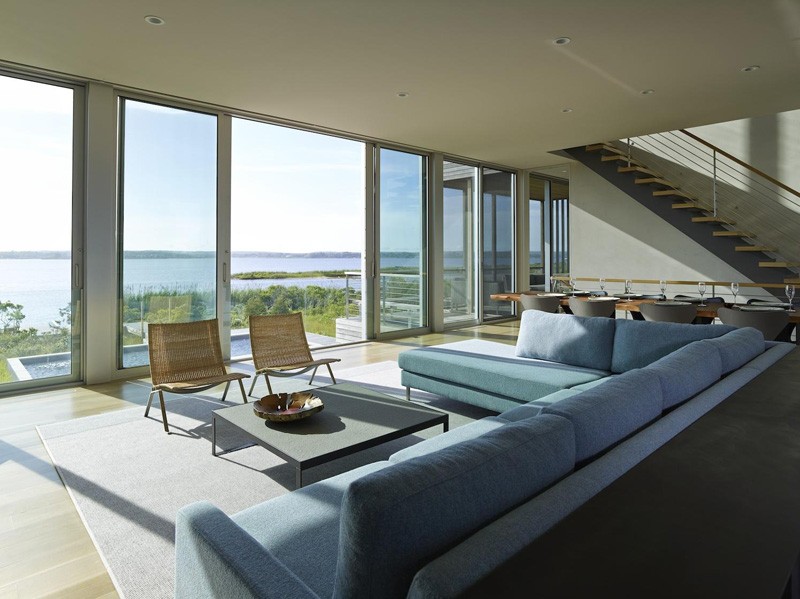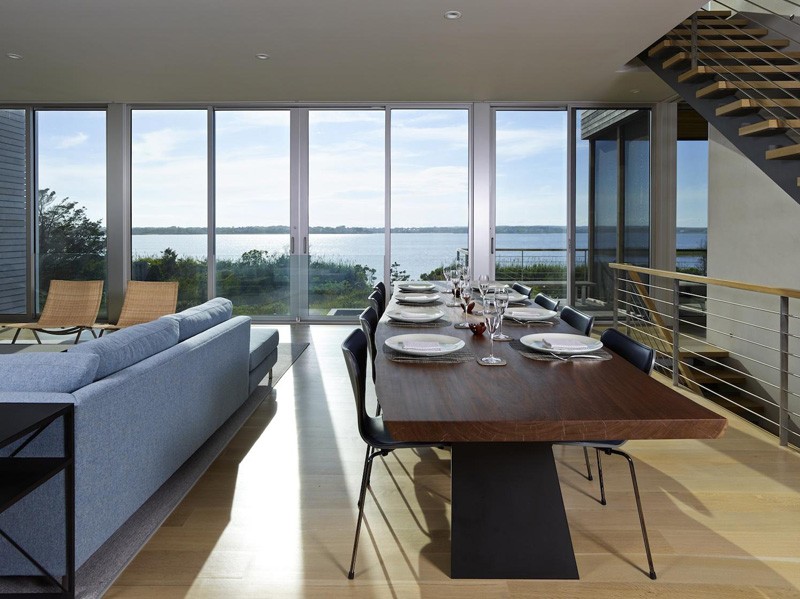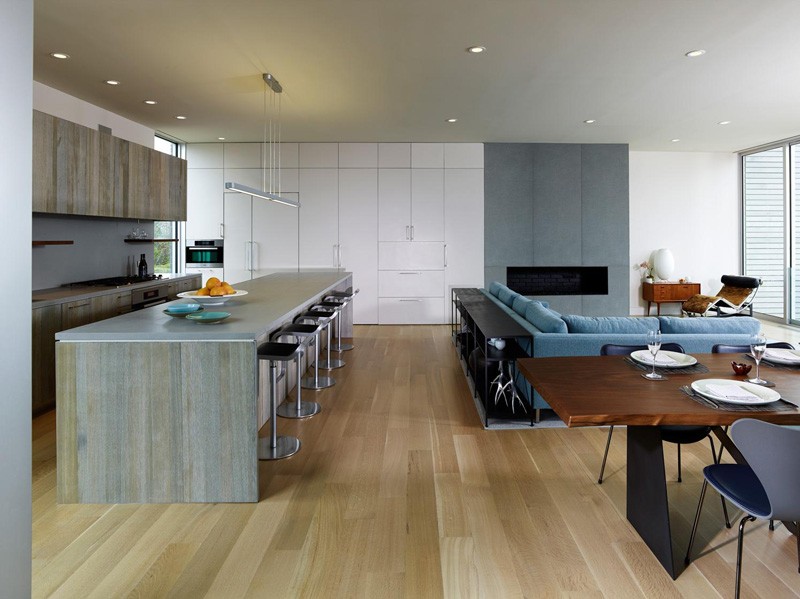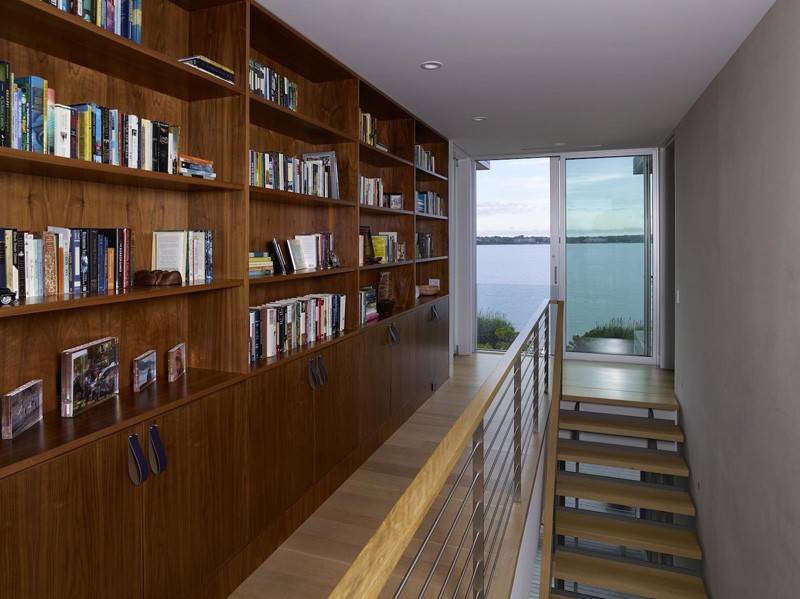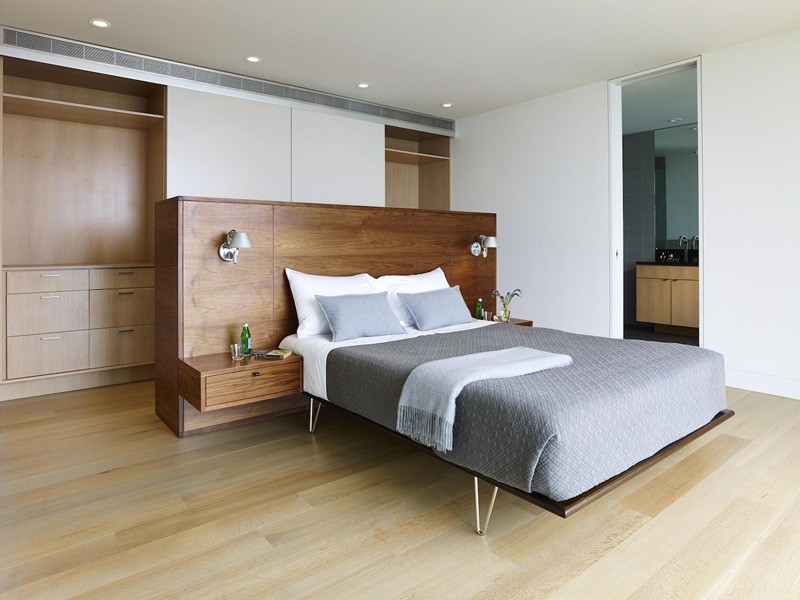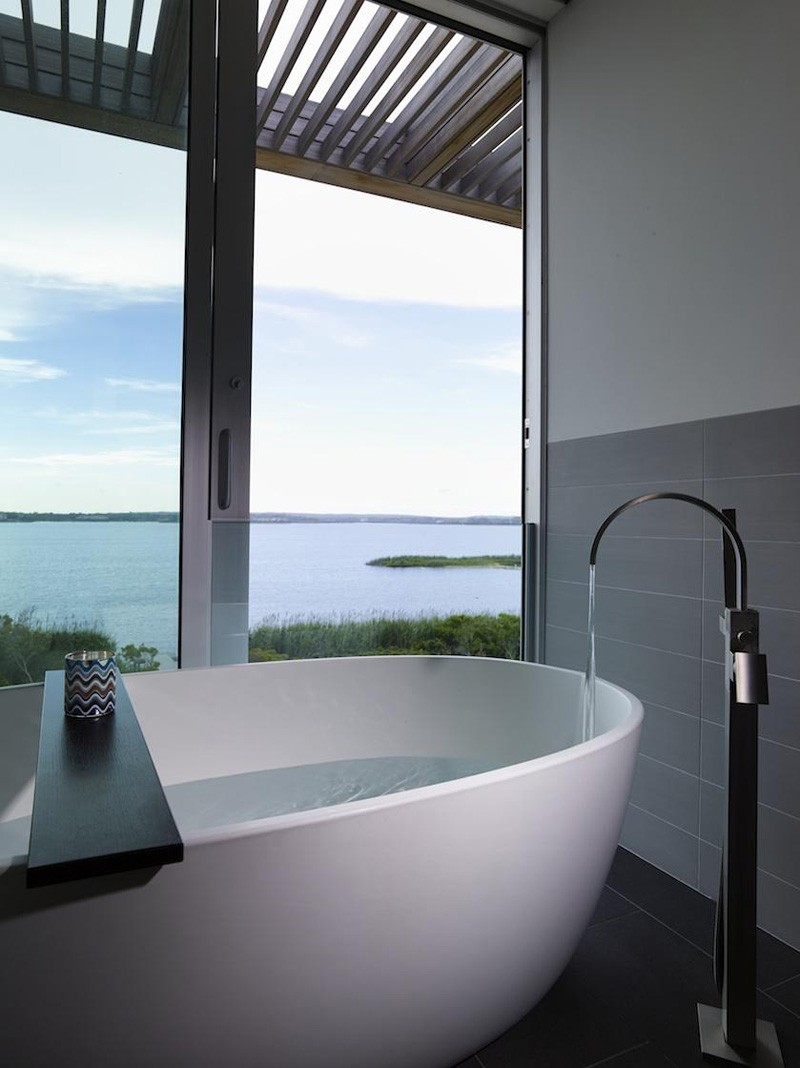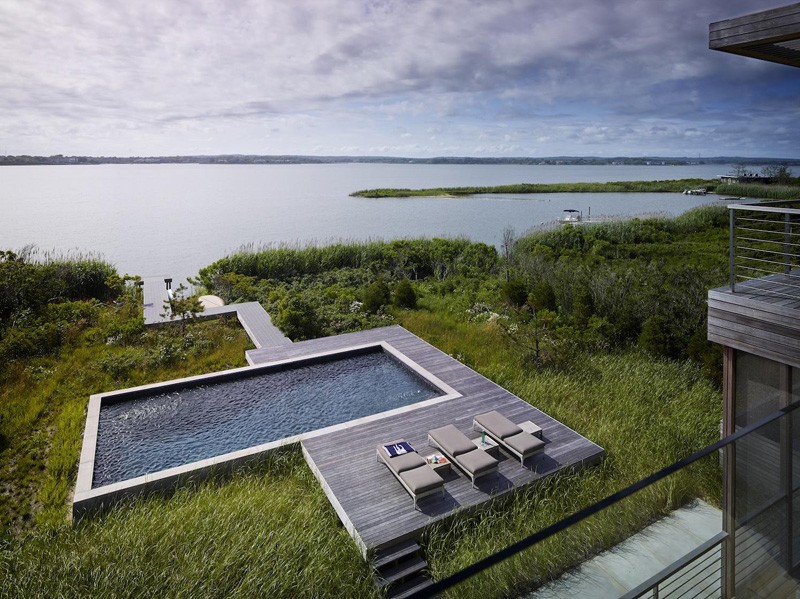 Architects: Stelle Lomont Rouhani Architects
Photography by Matthew Carbone