Toronto-based Storyboard Furniture have designed the Plane Cloud, a pendant light inspired by the shaving curls made from a woodworkers well tuned plane.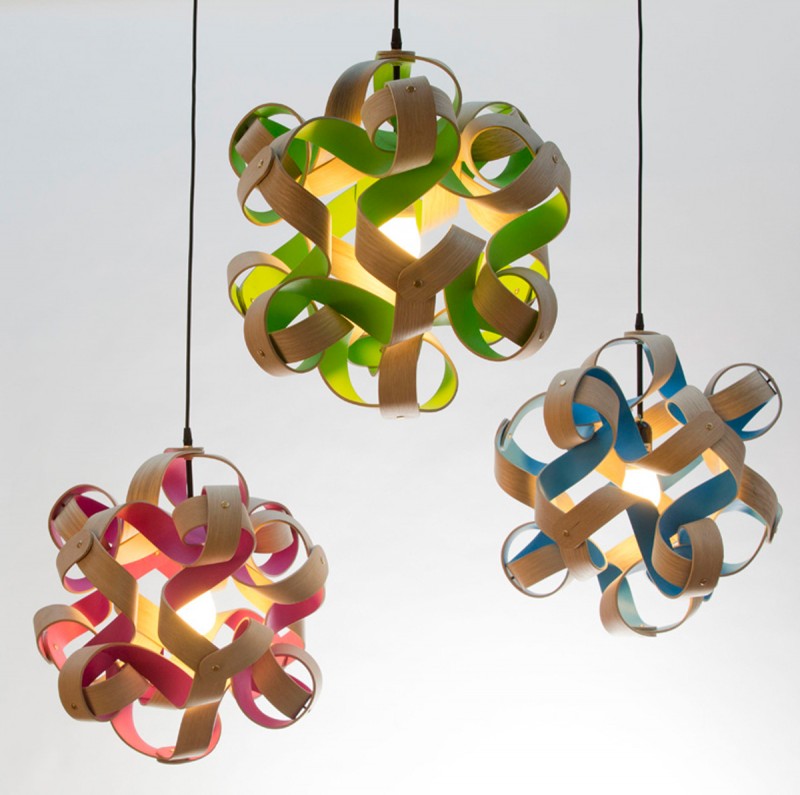 From the designers
The steam bent strips of wood are salvaged from Toronto's urban forest. A variety of wood species are used based on availability and suitability.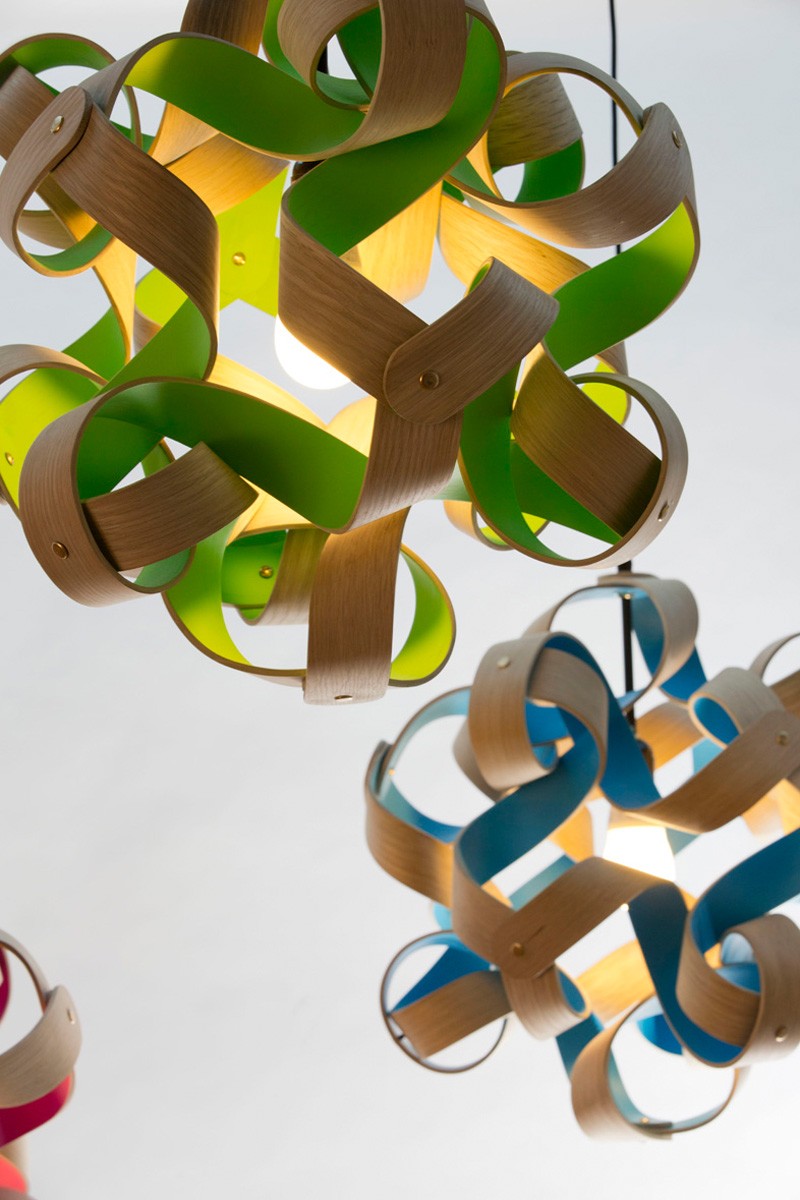 One side of the curl is finished with a Scandinavian traditional soap finish. The other side is coloured with liquitex professional colour fast spray paint, which is available in close to 100 colours.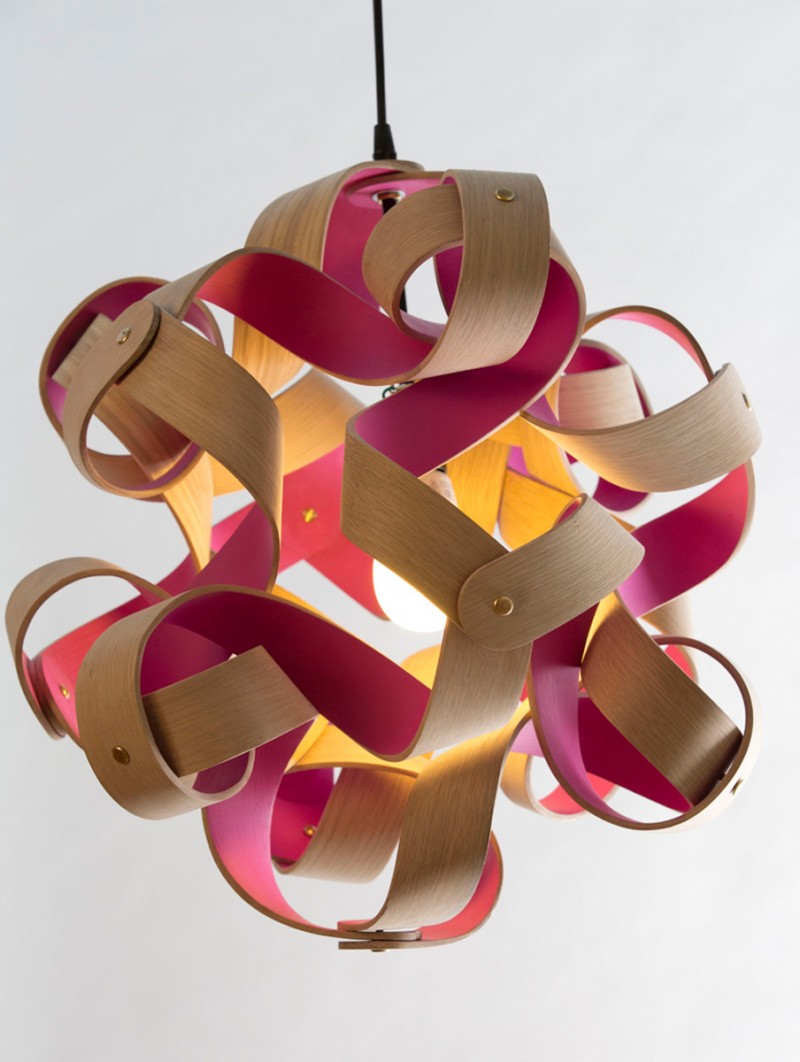 Our production models have white spun metal fittings, 8' of white wire and a ceiling plate. All lamps are ESA certified.

The Plane Cloud is currently available in a 22" diameter size. 32" and 40" sizes will be available shortly.
Design: Storyboard Furniture
Photography by Jasper Savage