Daniel Marshall Architects designed this home on Waiheke Island, New Zealand, that overlooks Waikopua Bay and was built using stone and black-stained cedar.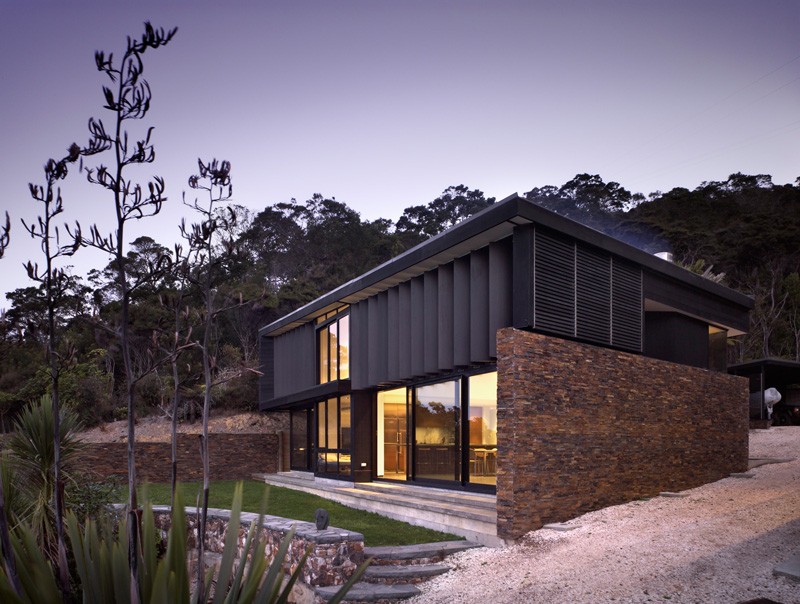 The architect's description
A stand of Nikau, an idyllic private bay and a building platform defined by ridges either side set the architectural program of the design of this family beach house on Waiheke Island, Auckland, New Zealand.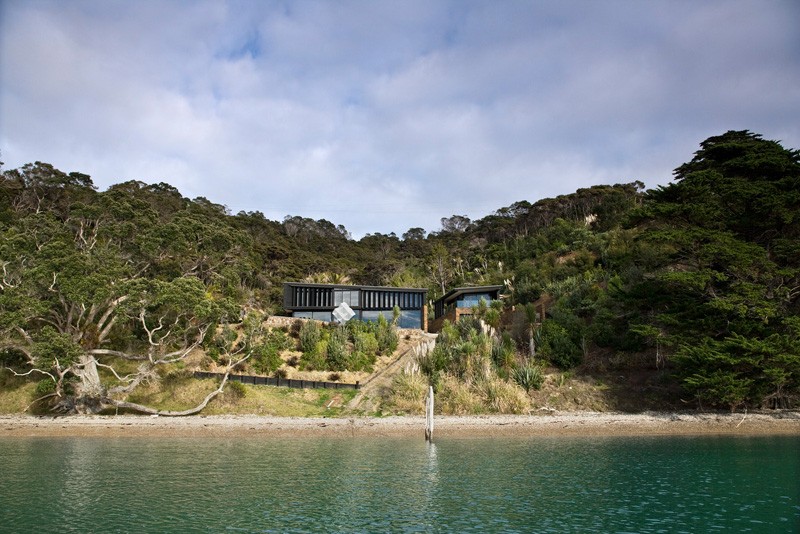 The concept evolved from the idea of a family group camping, creating space between the functional nodes. This was particularly important in allowing space for the boats and water to move through the valley to the bay below. This space was utilised to give physical separation to the guest house as well as a garage.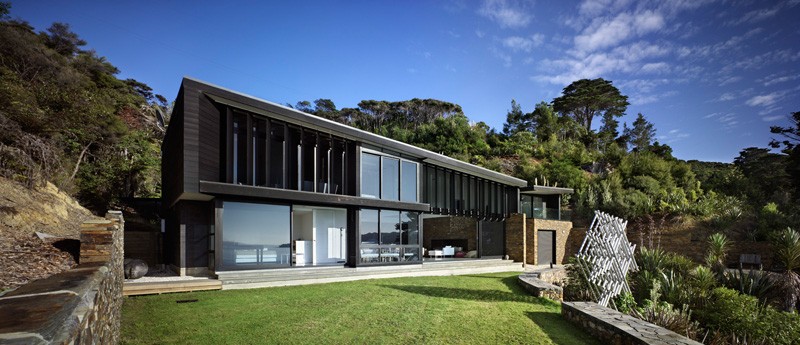 The materials and form were chosen to be empathetic to the landscape and fauna. The house is designed to integrate into the landscape – the stone walls were sourced locally, the windows are tinted to limit reflection and the timber upper level stained dark to blend into the bush behind. It has been said that the colour of the New Zealand native bush is black.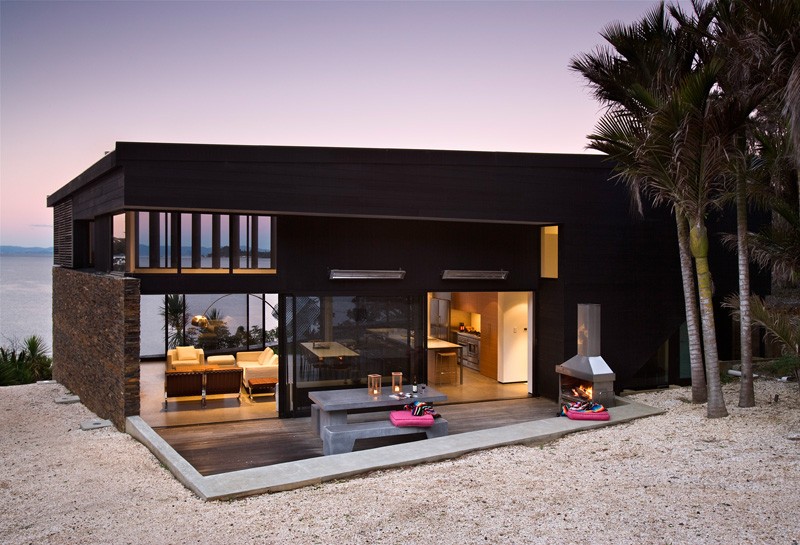 It was important to activate the spaces around the house giving a progression to enjoy. From the lawn overlooking the sea soaking up the morning light, to the private courtyard, framed by the Nikau grove, catching the last rays in the evening whilst enjoying the outdoor fire.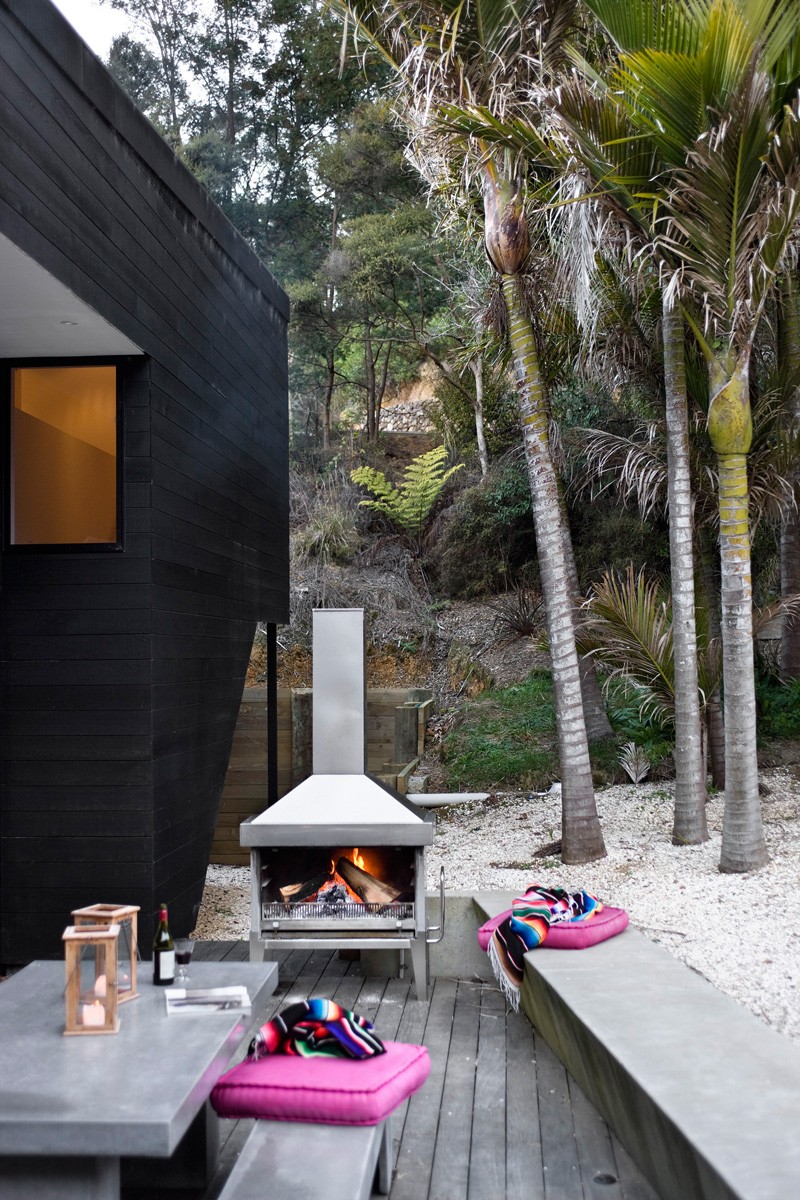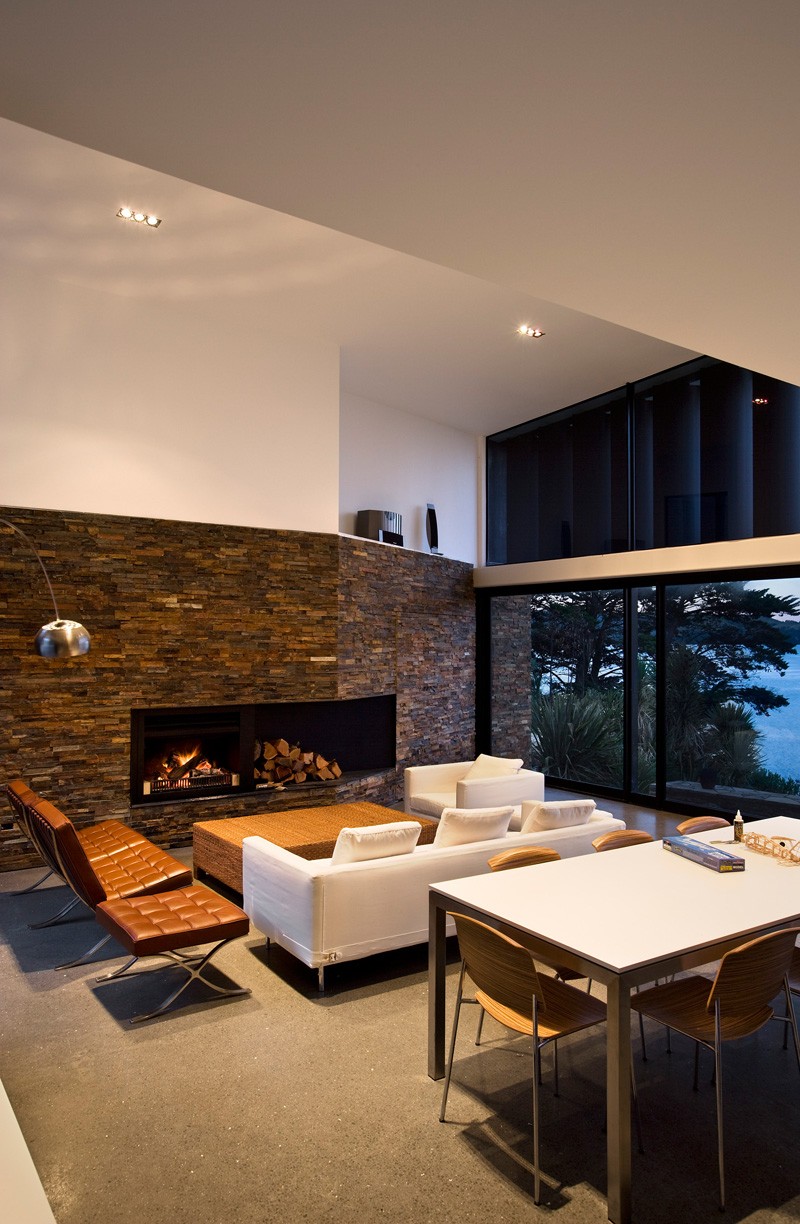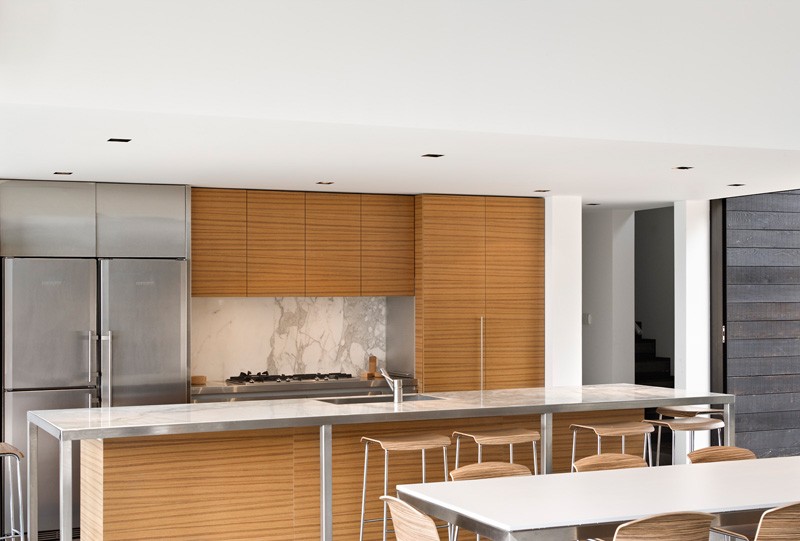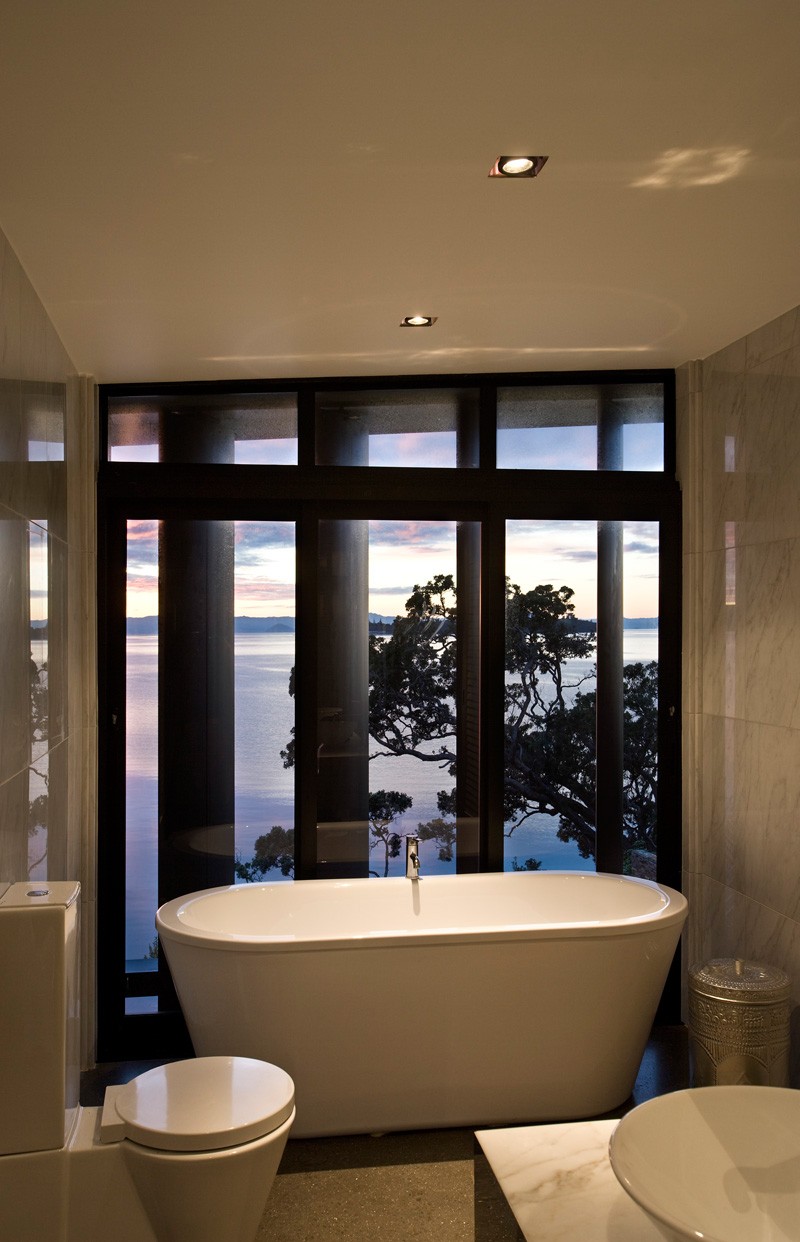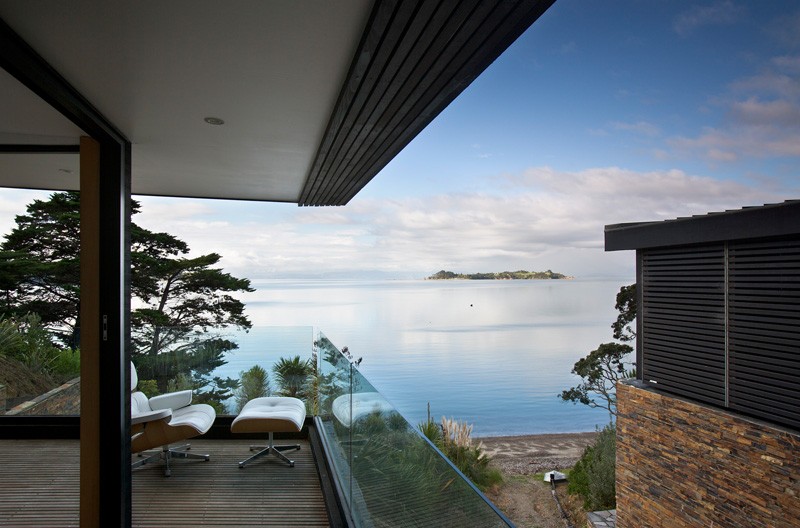 Architecture: Daniel Marshall Architects
Designers: Daniel Marshall, Adriana Toader
Photography by Simon Devitt