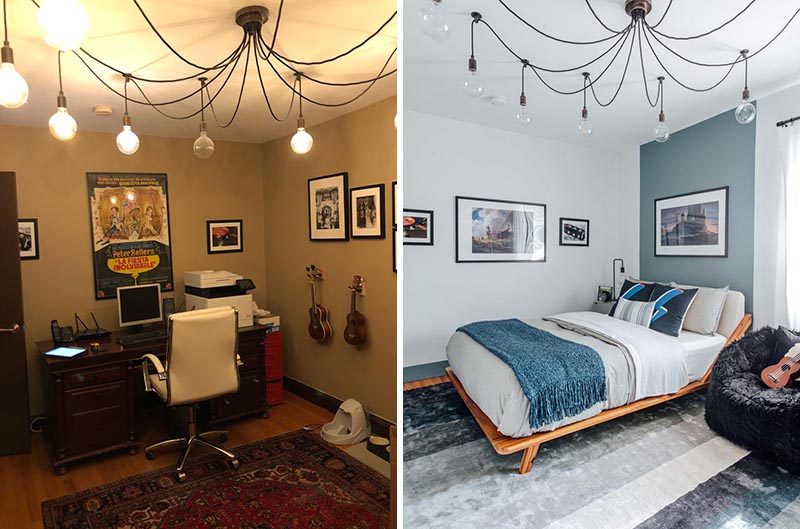 Francis Dominguez of EFE Creative Lab has recently completed the renovation of a home office and transformed it into a boy's bedroom with a relaxing color palette.

Here's what the home office looked like BEFORE.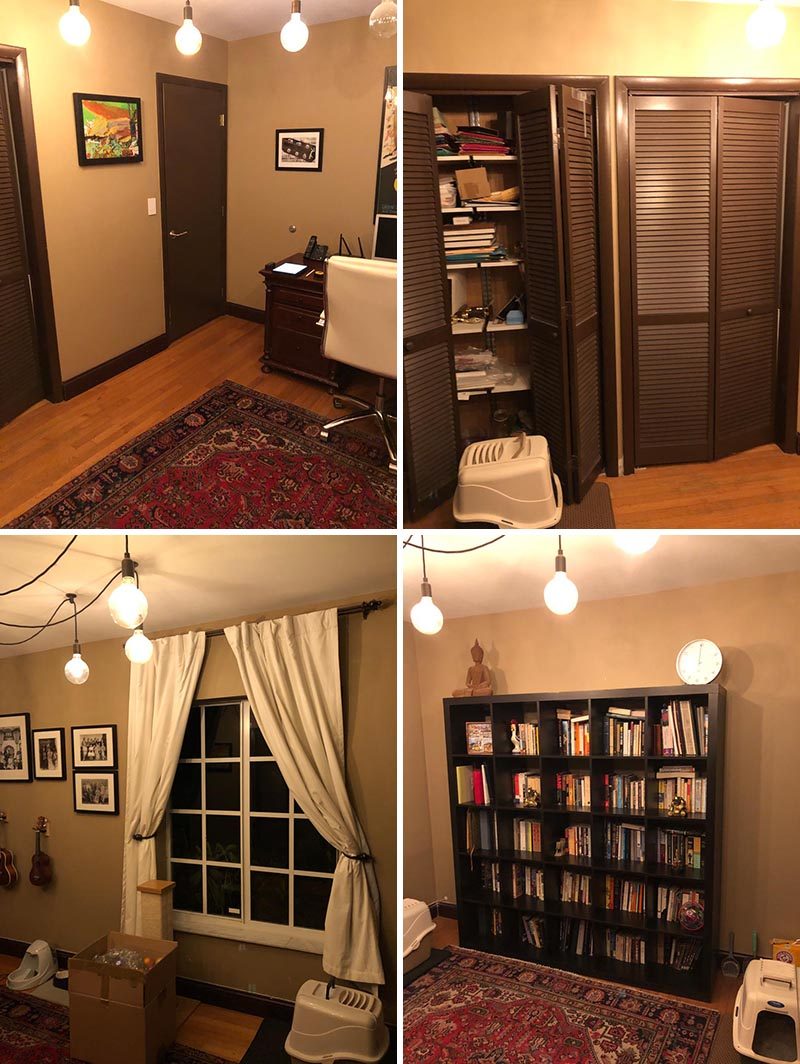 The designers planned out the new look to give their client's a glimpse of what the finished room would look like.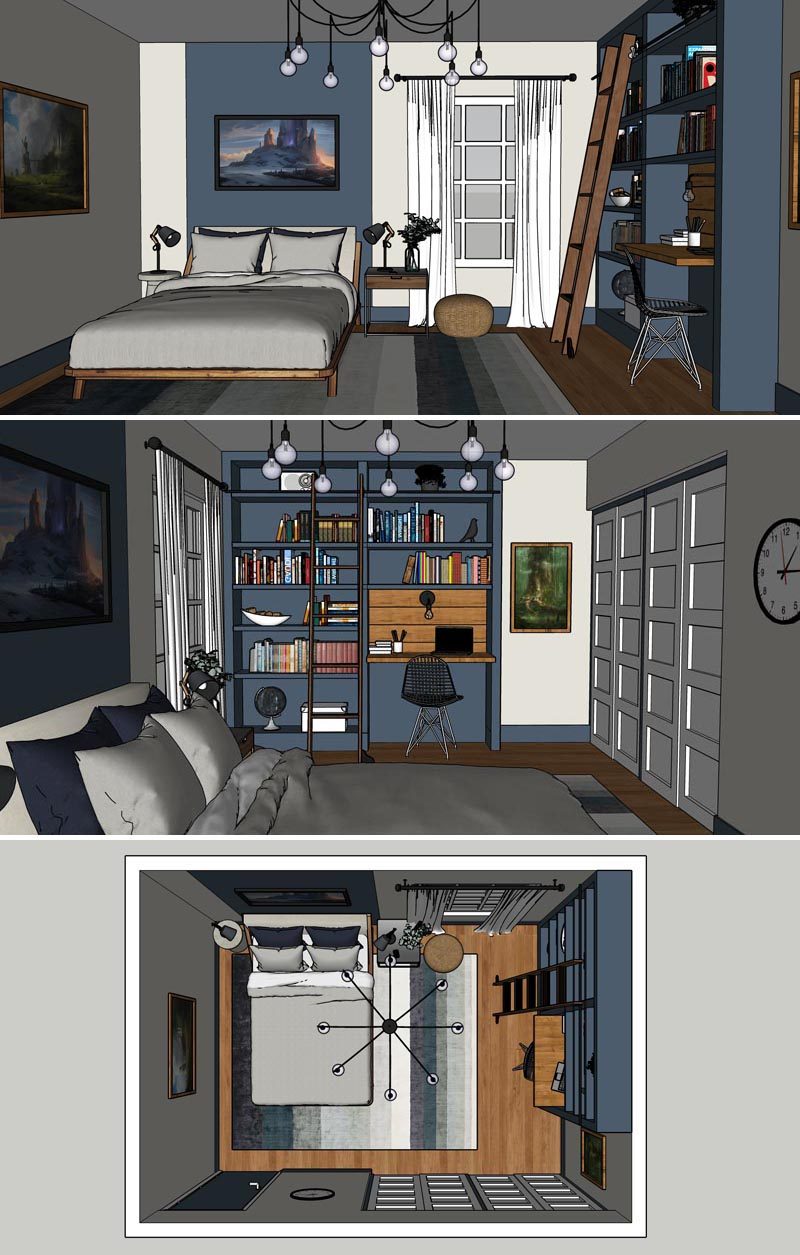 Walking into the now bright and welcoming bedroom, it's immediately apparent that blue and white were chosen for the color palette, both of which complement the wood flooring.

The location of the bed in the room is defined by the wide painted stripe on the wall, that also does double duty as a backdrop for the bed.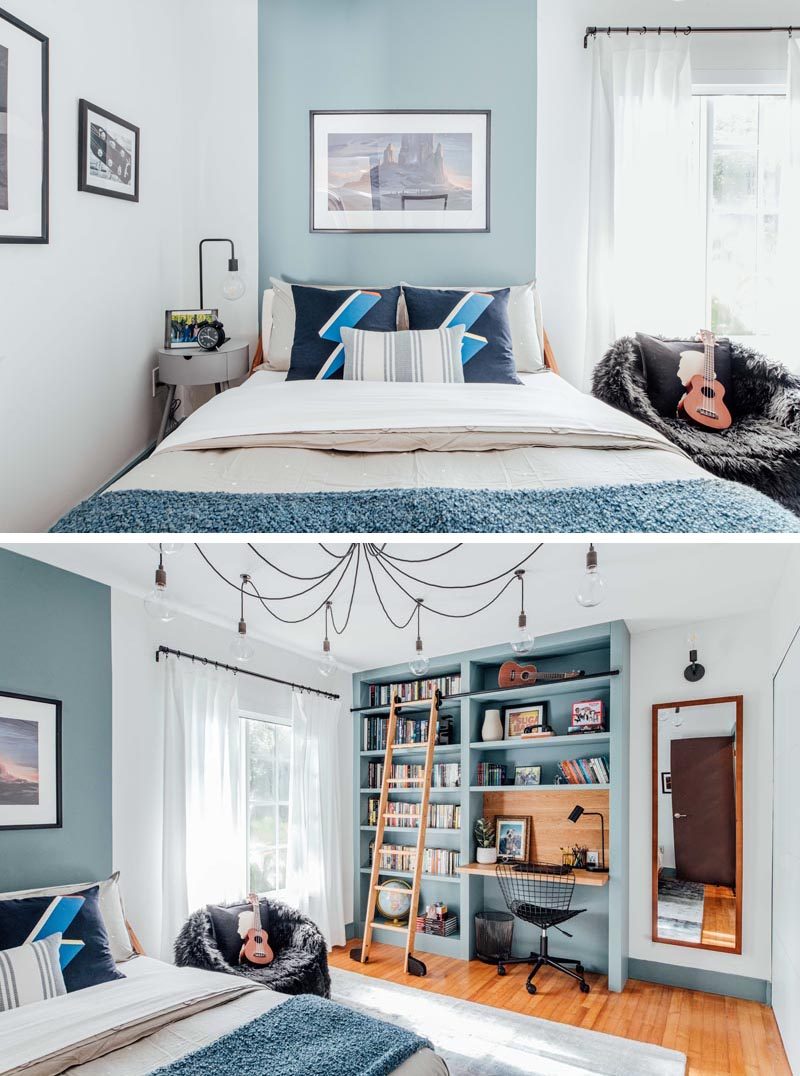 On the other side of the bedroom is a custom-build bookshelf and desk. A rolling ladder allows easy access to the top shelves, while the wood desk provides a place for homework. The wall next to the desk has been furnished with a tall mirror.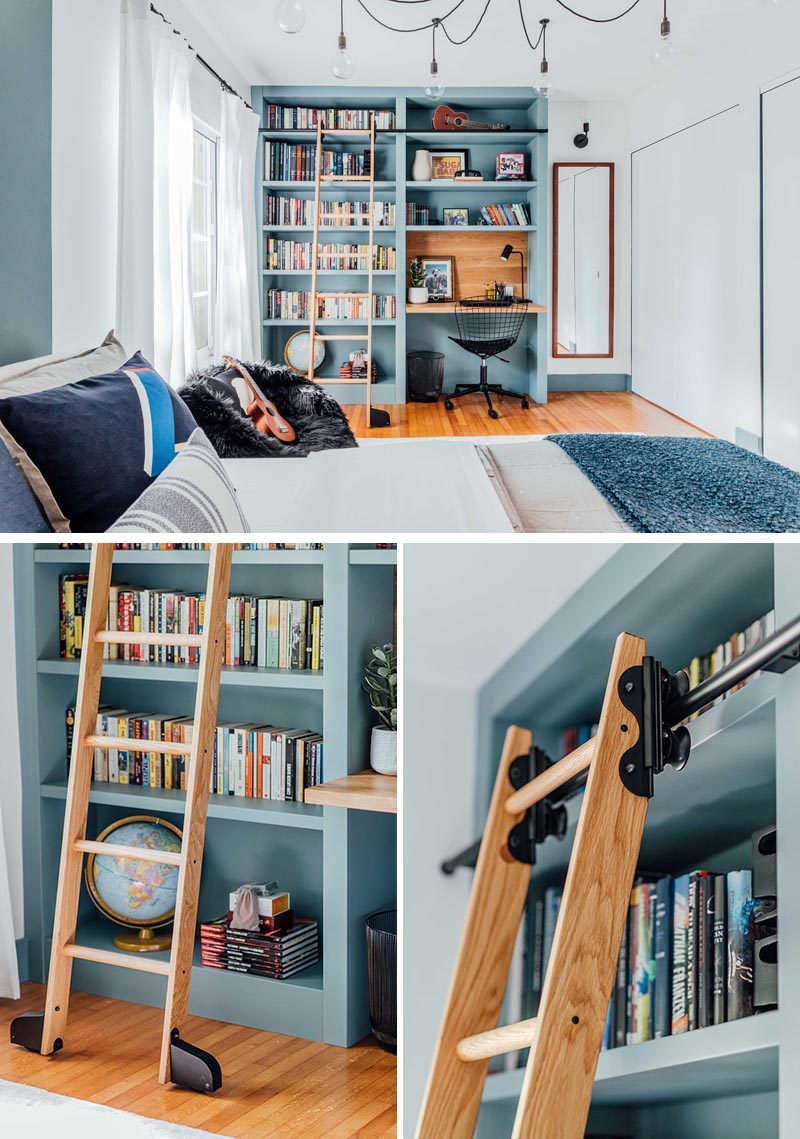 On the same wall as the door to the bedroom, are the closets. The closets have been given new doors that blend into the white walls, while inside, shelving and drawers have been added for organized storage.