Space International designed the Deronda residence, located in Los Angeles, California.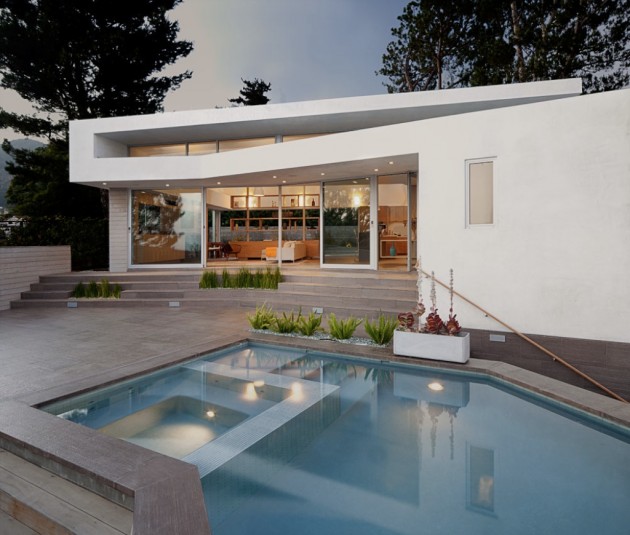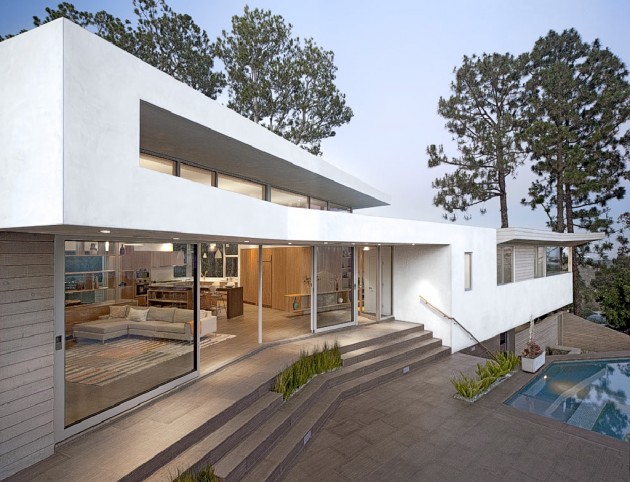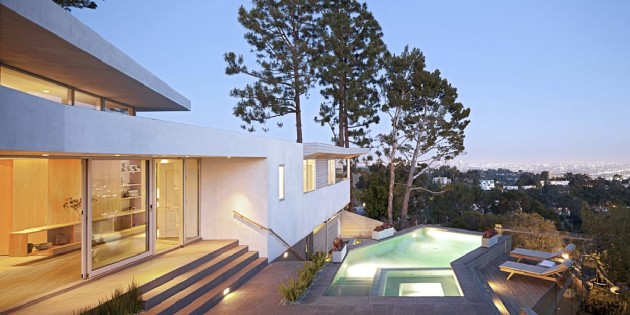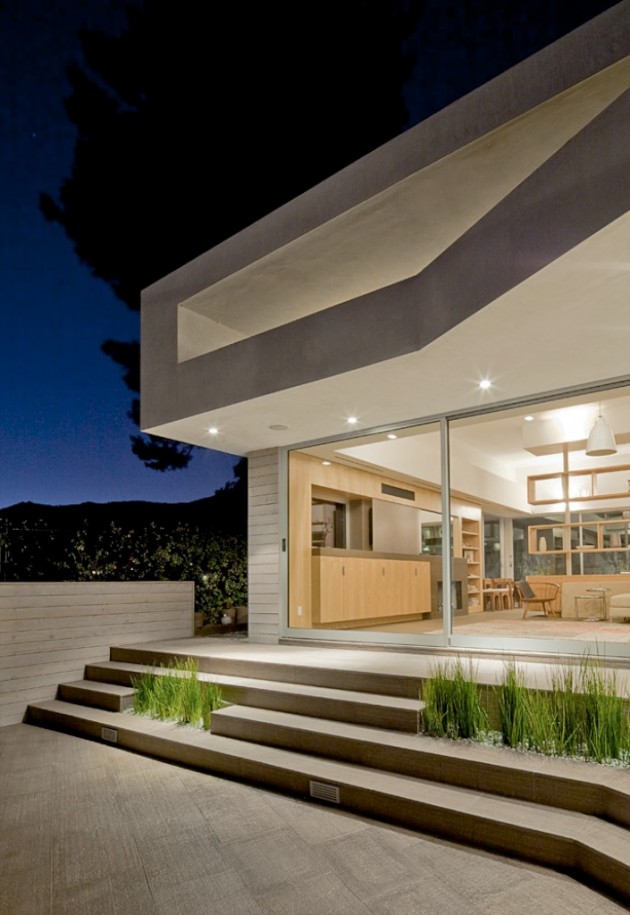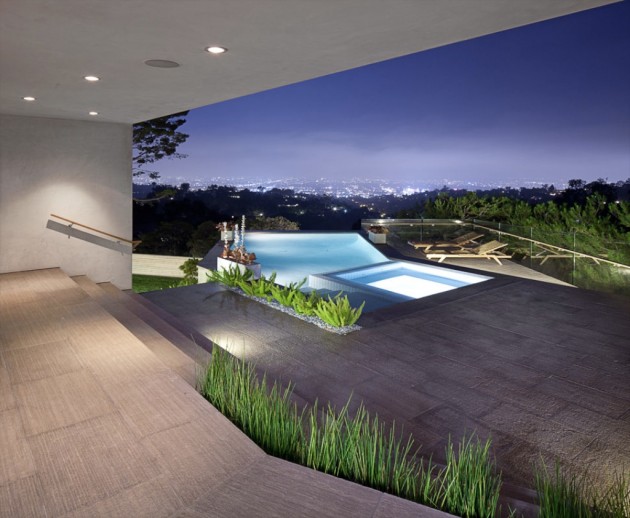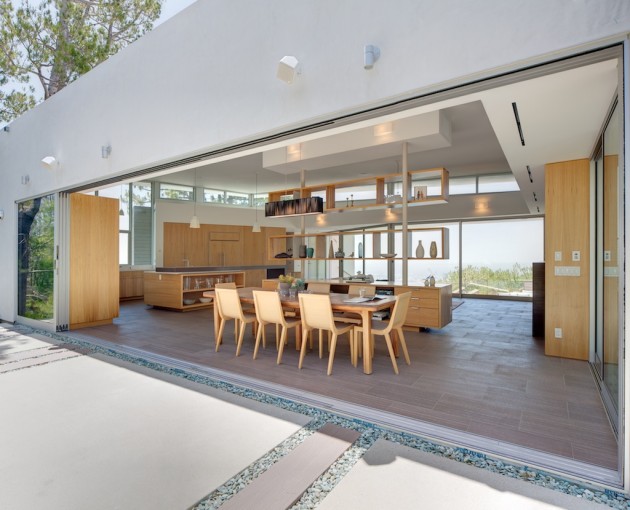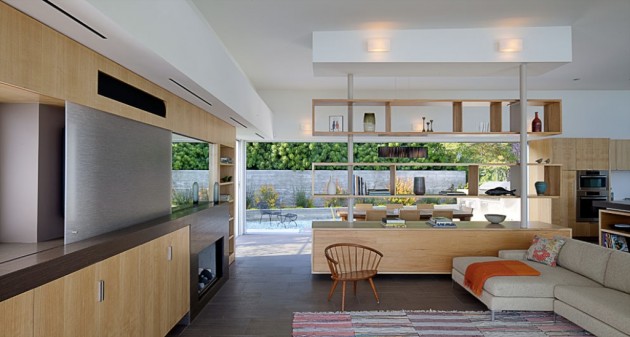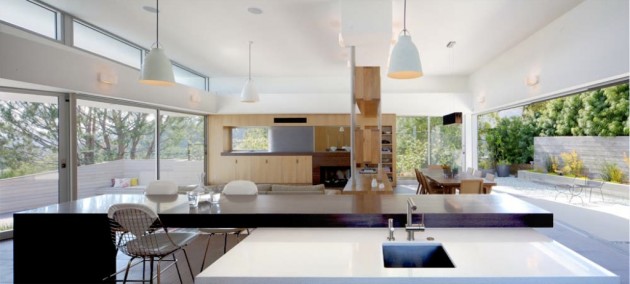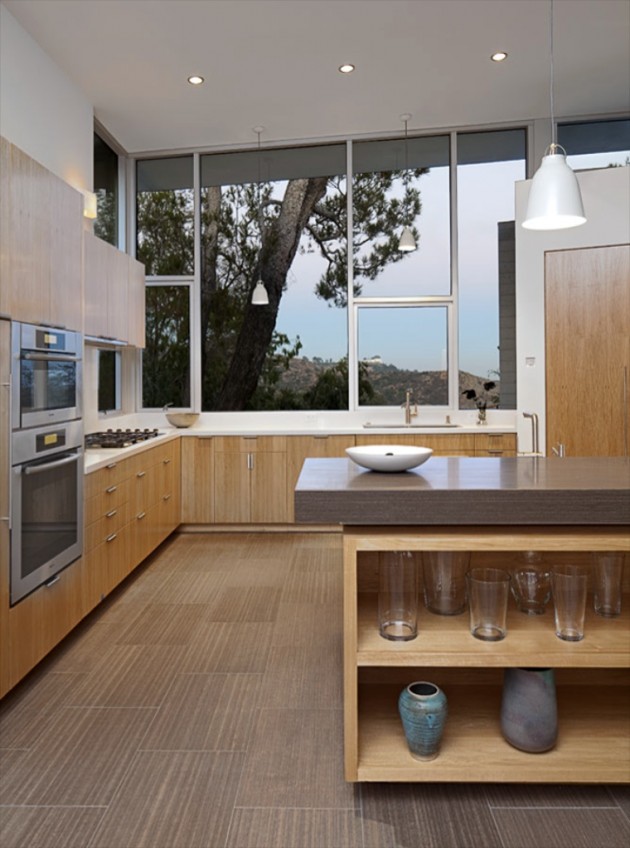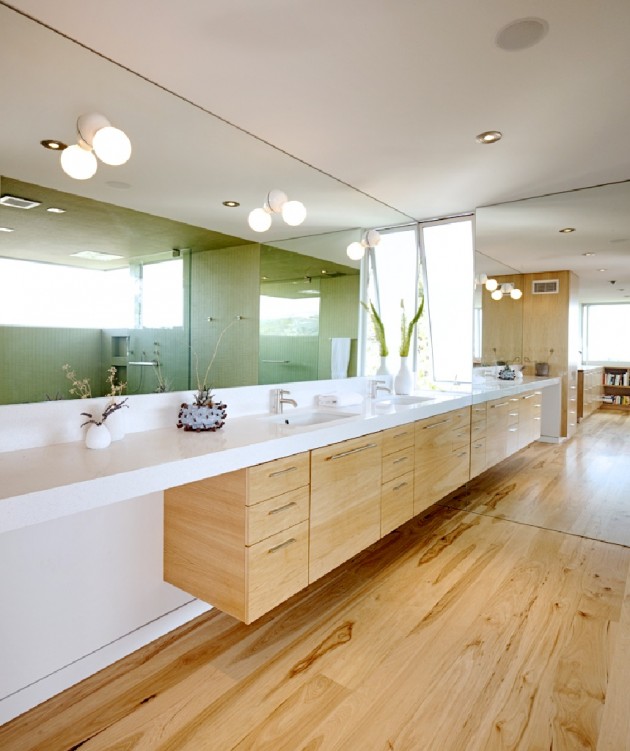 Description from Space International:
This custom residence lies near the apex of Beachwood Canyon, in the Hollywood Hills just under the shadow of the Hollywood sign. Utilizing the existing footprint of a previous home, this new residence is comprised of two main rectangular volumes which are shifted off-axis from each another to accentuate the difference in program which lies within. The more public "living" areas of the house are situated on the ridge of the site, so as to take advantage of flanking outdoor spaces which are designed as extensions of the living dining, and kitchen areas. Large expanses of sliding glass panels connect these spaces to the adjacent terraces and views beyond, inverting the interiority into an open, covered outdoor room.

The more private sleeping and bathing areas are situated in an enclosed cantilevered bar, which hovers over the hillside and is nestled amidst the tall pine trees located at the perimeter of the property. A white plaster shell demarcates the spatial hierarchy of the house, operating as a supporting floorplate for the private volume, then folding upward to serve as clerestory roof plane over the more public spaces. This undulating skin enhances and mitigates the varying degrees of enclosure and exposure to the picturesque surroundings and skyline views which encircle the property.
Design: Space International
Images © Steve King Photography