Ibarra Rosano Design Architects designed this contemporary home in Marana, Arizona, with effort to not disturb the surrounding natural environment.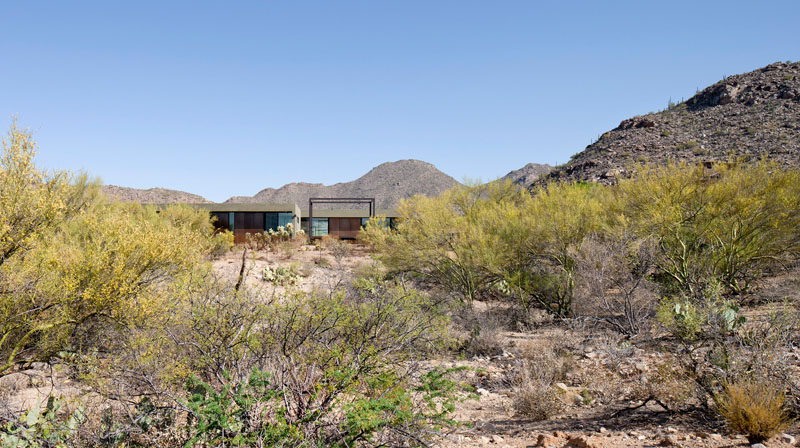 ---
The orientation of the home was chosen to harness the sun, capture breezes, and frame the picturesque views.
At the entrance to the home, you must pass over a bridge that sits above desert landscaping.
---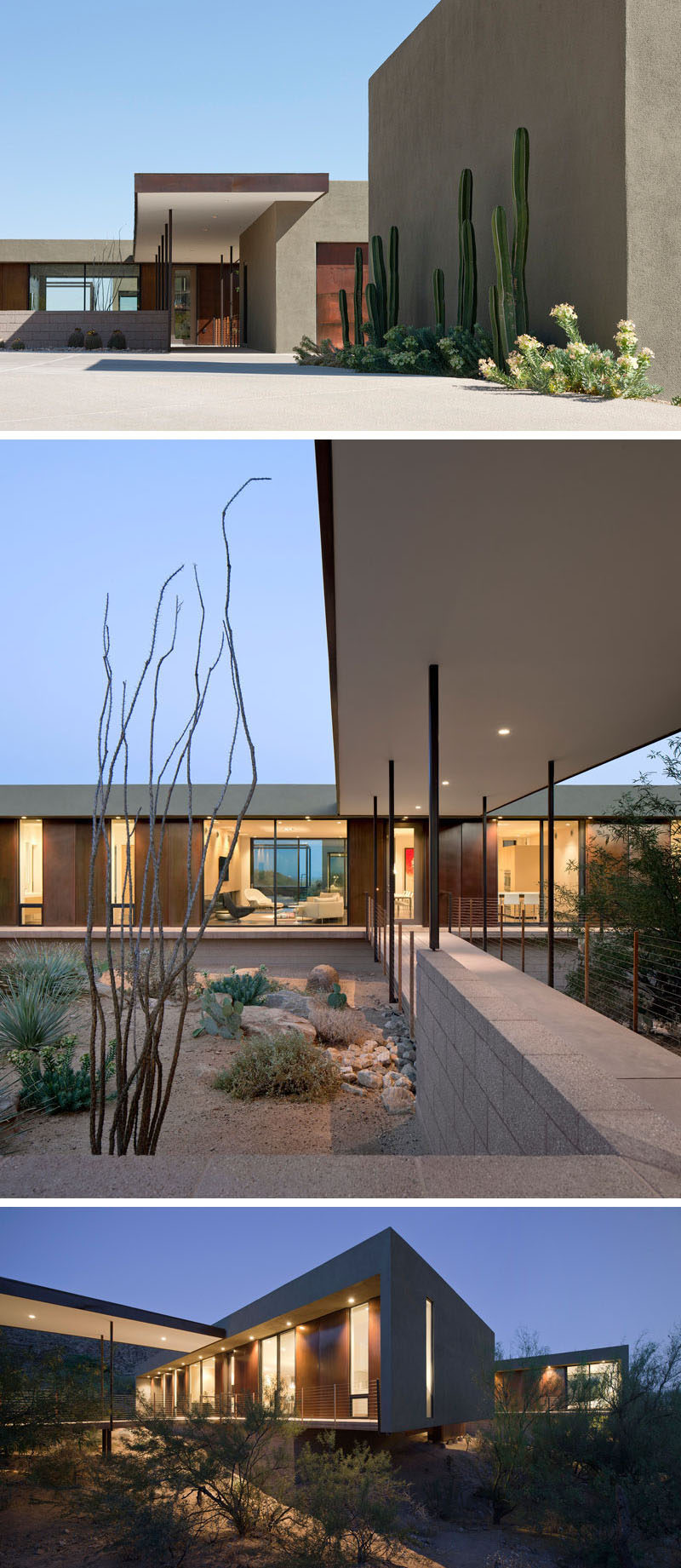 ---
At the end of the home, there's a swimming pool with a raised deck.
---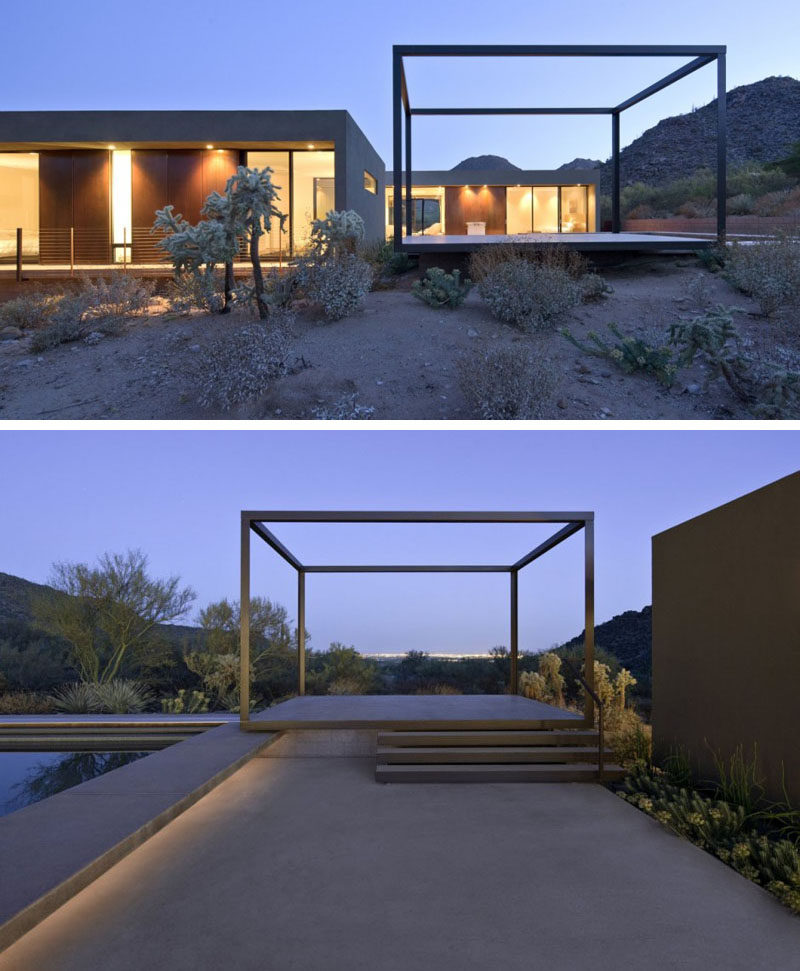 ---
Close to the pool and located between different areas of the home is an outdoor fireplace surrounded by weathered steel.
---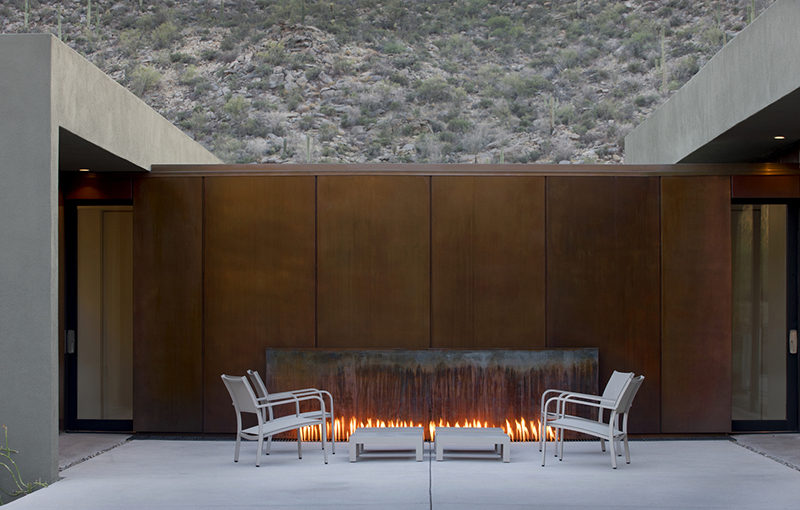 ---
Off to the side of the pool and outdoor fireplace is the main living area, it too has a fireplace.
---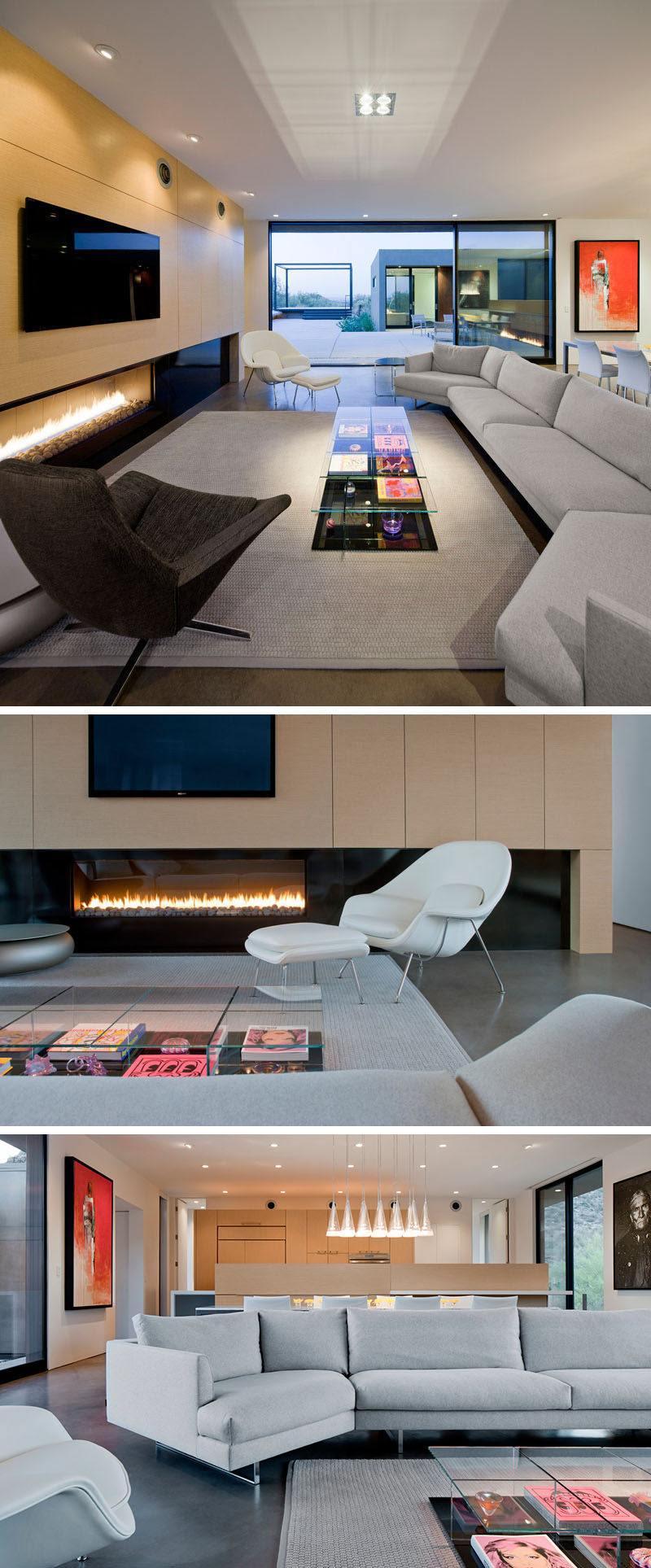 ---
Behind the living area is the dining space and kitchen. A collection of pendant lights help to anchor the dining table in the space.
---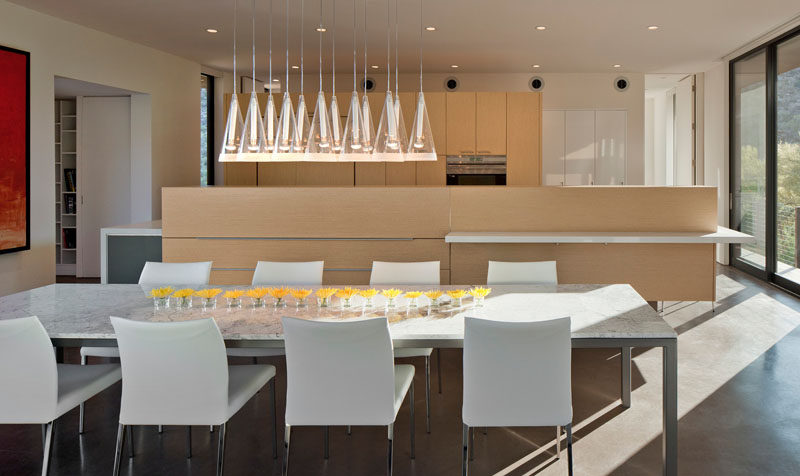 ---
Next to the dining table is the kitchen, with light wood cabinetry and white countertops.
---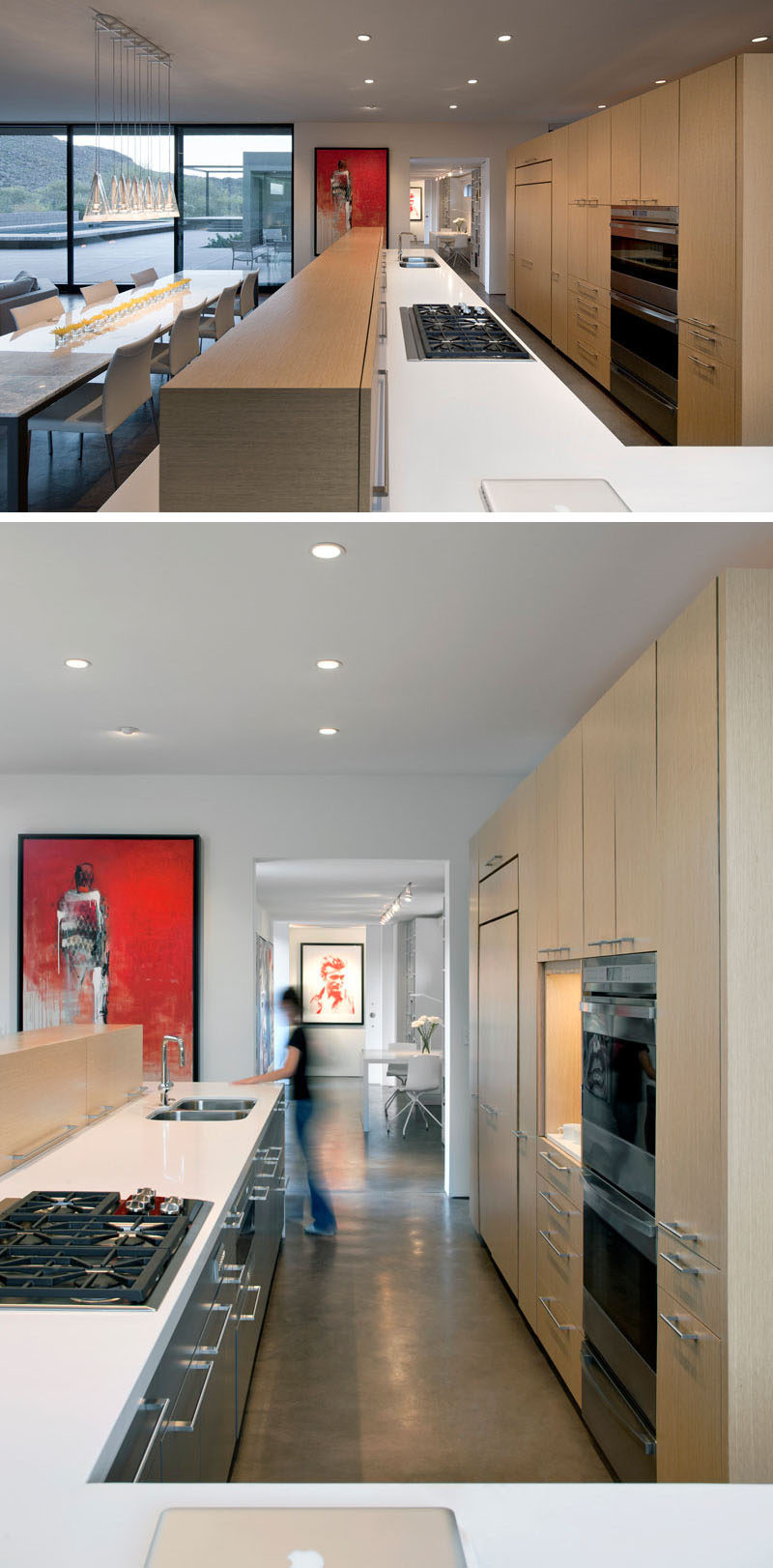 ---
Just down from the kitchen is a bright white hallway, also known as the home's library, that's filled with colorful artwork, floor-to-ceiling bookshelves, and a small desk area.
---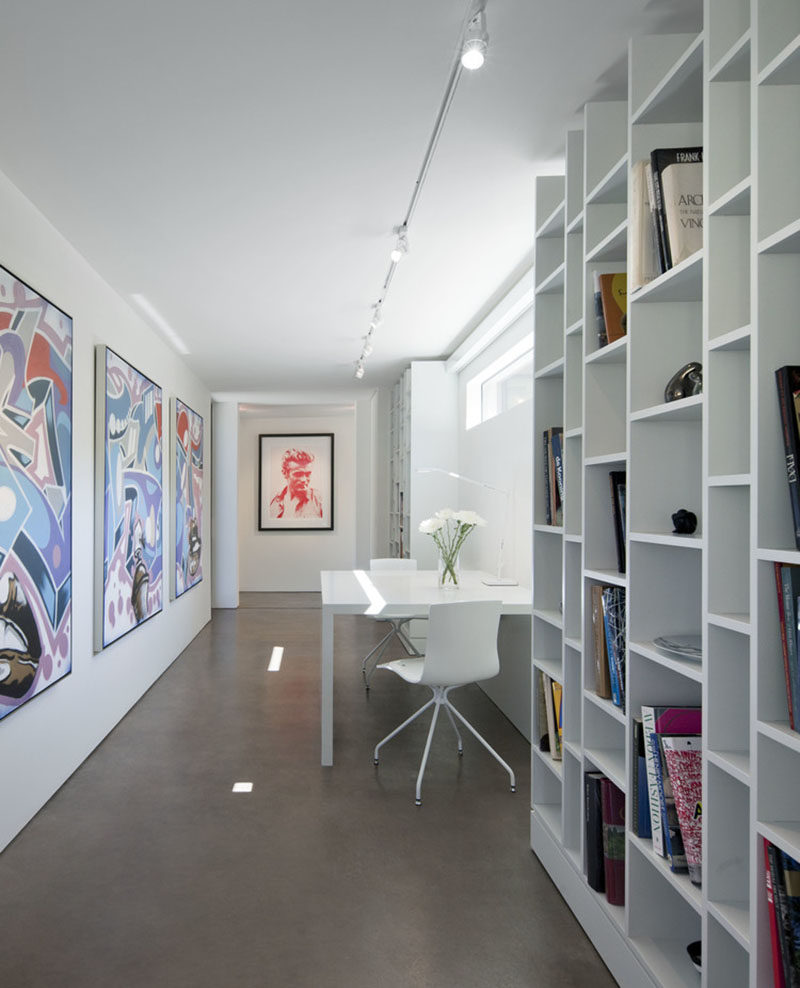 ---
In one of the bathrooms, tall windows and a skylight fill the space with natural light, while the blue tiled feature wall provides a focal point and privacy for when someone's taking a bath.
---