AA Interiors have designed a glass wine wall that acts as a screen between the living and dining areas in this house in Stellenbosch, South Africa.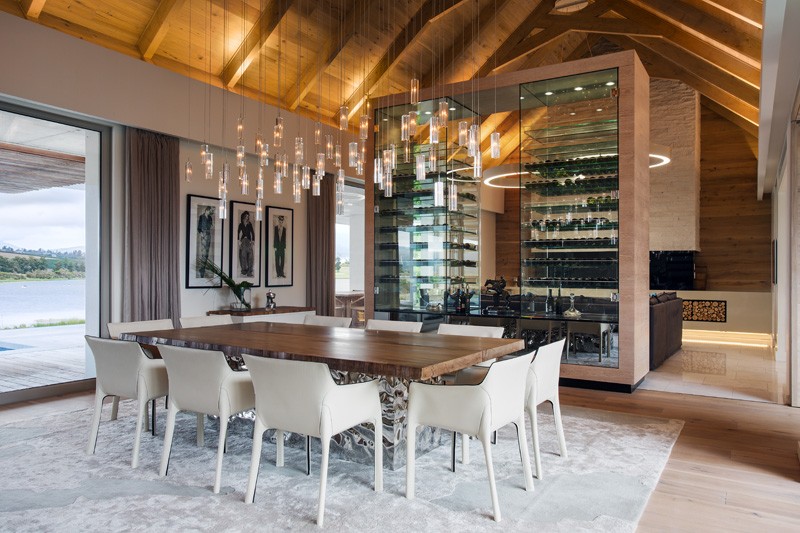 Description from the designers
The owners of this home love to entertain and wanted the house to reflect their lifestyle. Key features of this include the bespoke wine cellar. Here the design team created a spectacular glass wine wall.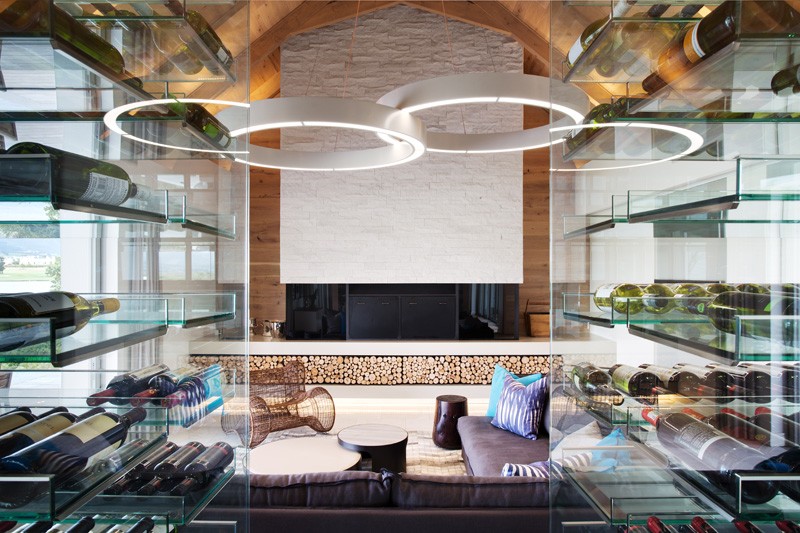 The oak timber cabinetry encases frameless glass shelving which can house more than 400 bottles which are perfectly temperature controlled with concealed refrigeration. The wine wall also functions as a visual screen between the formal and informal family spaces.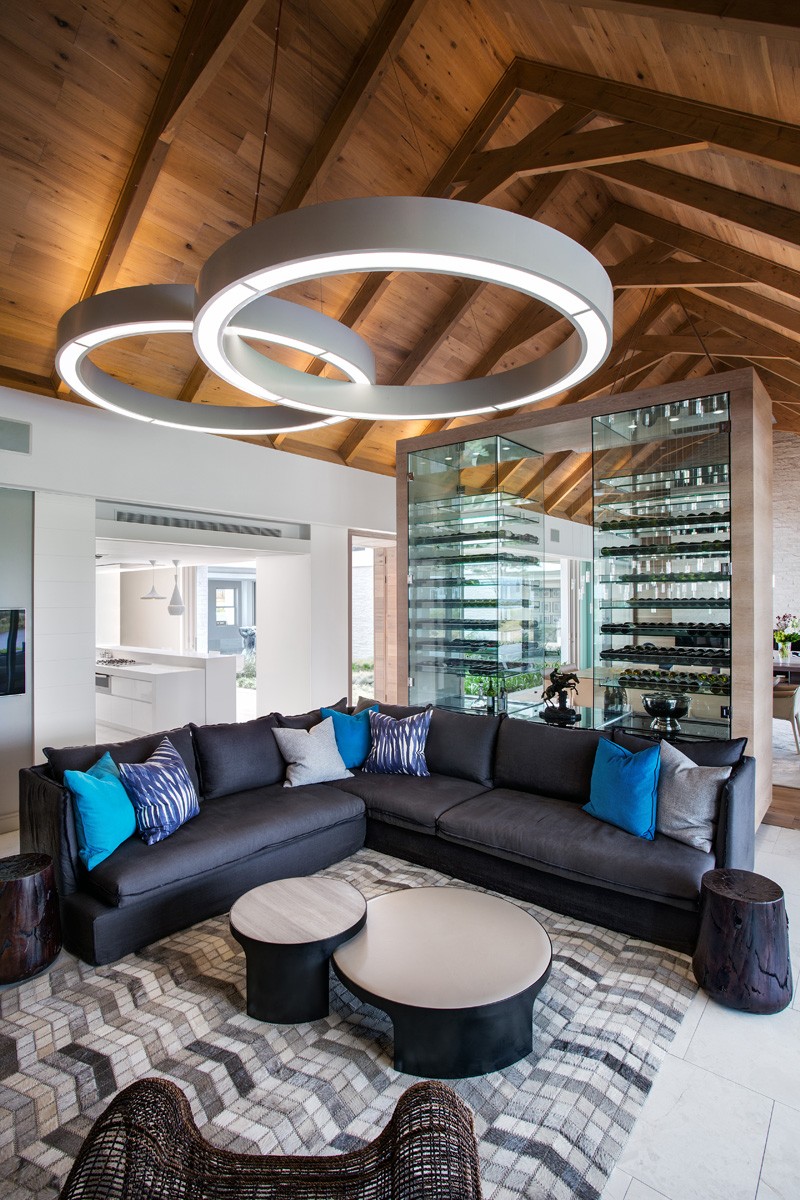 Interior Design: AA Interiors (Mark Rielly, Jon Case, Clive Schulze)
Interior Decor: AA Interiors (Mark Rielly & Sarika Jacobs)
Key Furniture Supplier: OKHA Interiors
Photography by Adam Letch