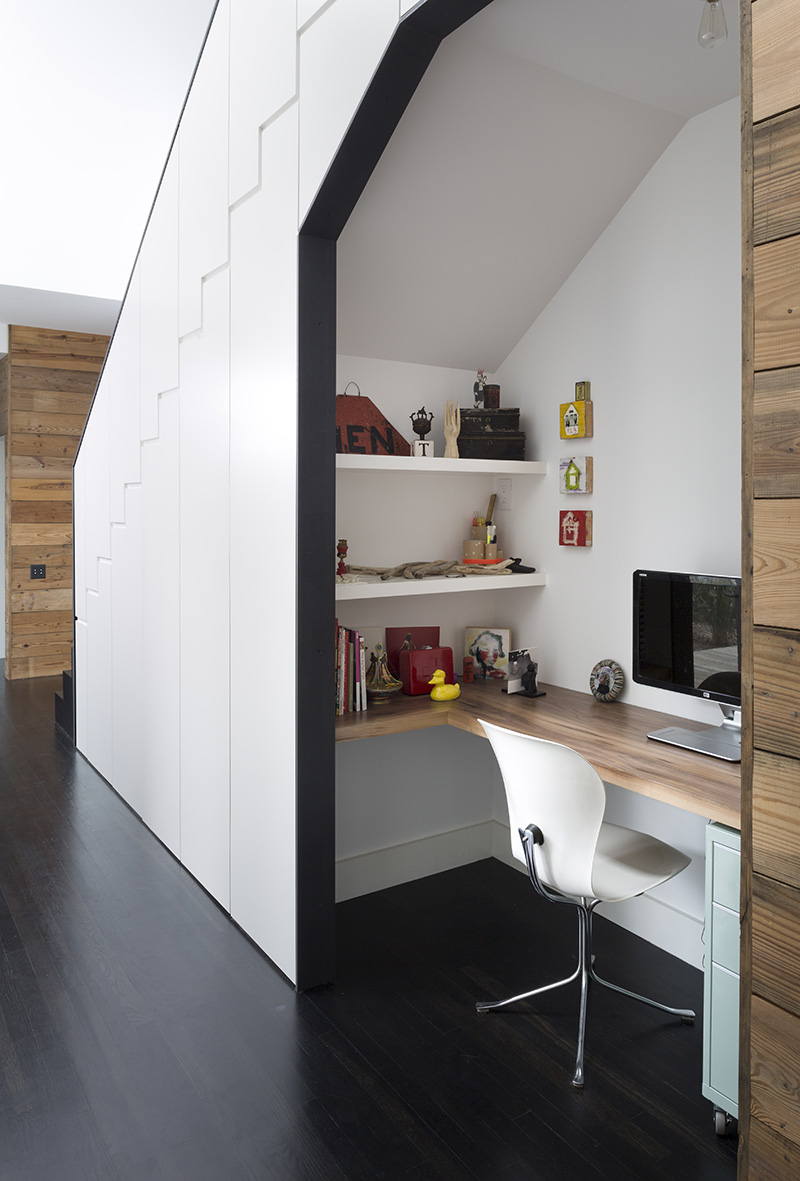 Designed as part of a renovation, architect Hugh Jefferson Randolph decided to use the space under the stairs in this home, to include hidden storage and an office nook.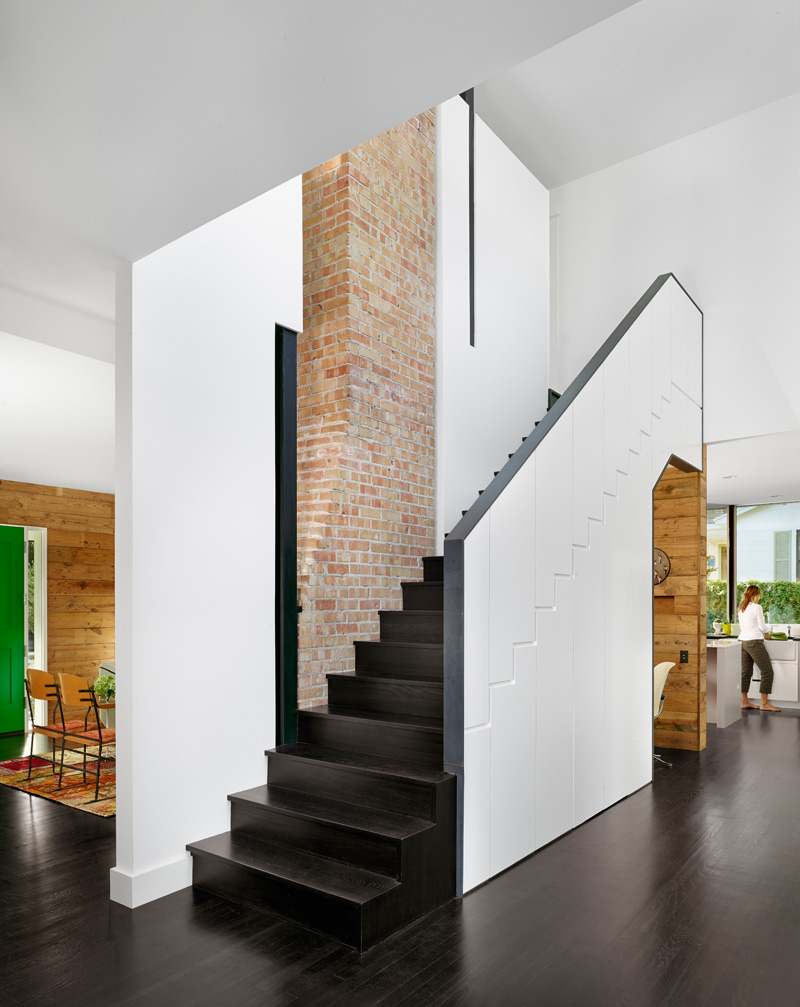 The minimalist stair exterior has a smooth white finish, however it's broken up by a small home office.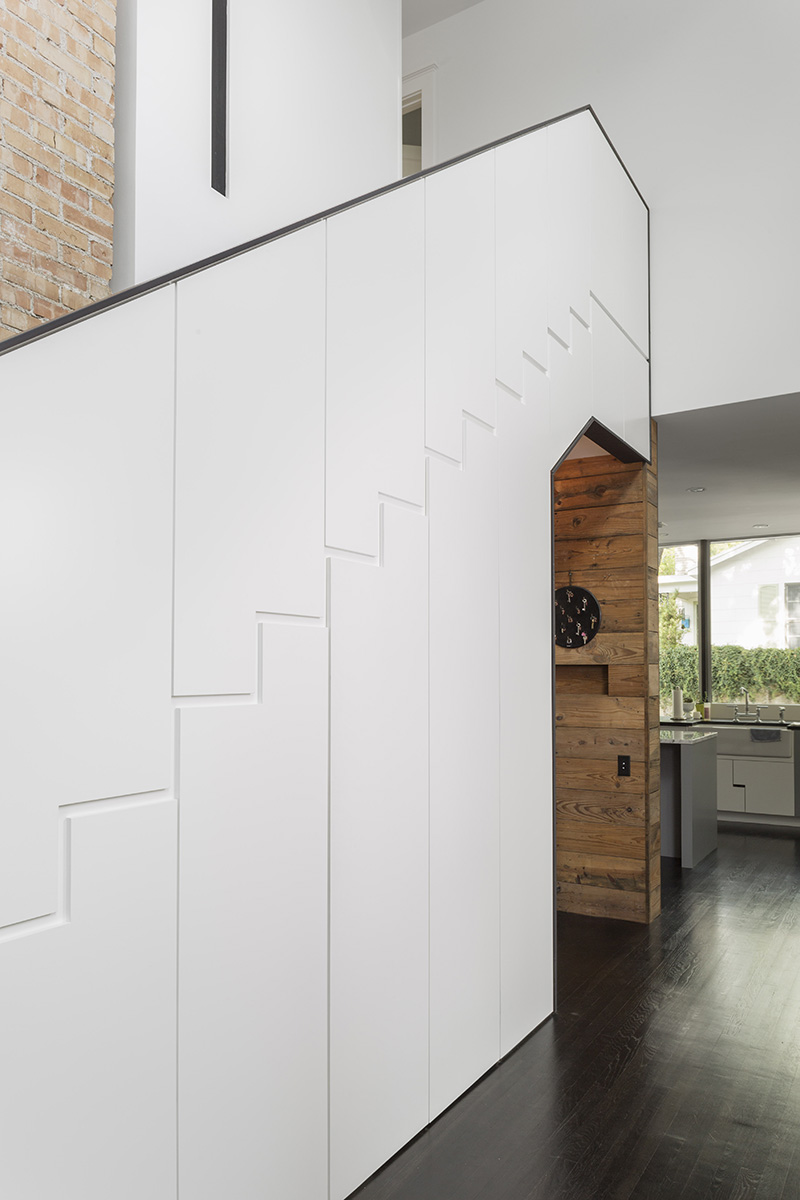 Hidden within the design of the stairs, is a collection of hardware-free cabinets that range in size to accommodate different uses, like a coat closet and shoe storage.