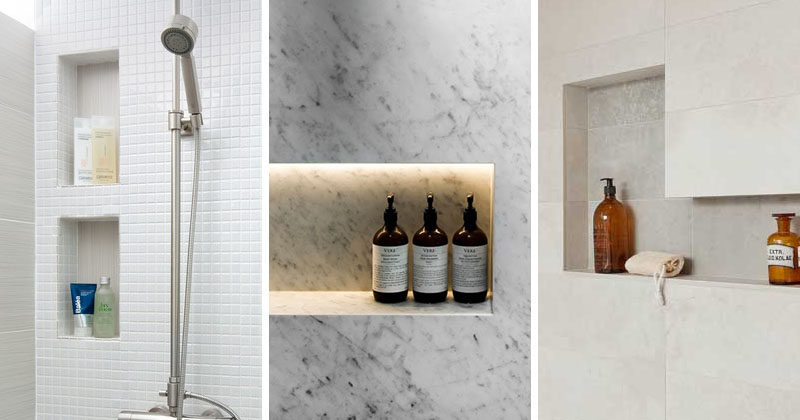 In-shower storage can be such a hassle. The suction cups never stick long enough and the tall metal organizers have a tendency to get grungy. Shelves built right into the shower are a better solution.
Here's 12 examples of built-in shower shelves that are easy to splash clean and are guaranteed not to fall off the wall.
---
1. This tiny apartment will take all the storage help it can get, even in the shower!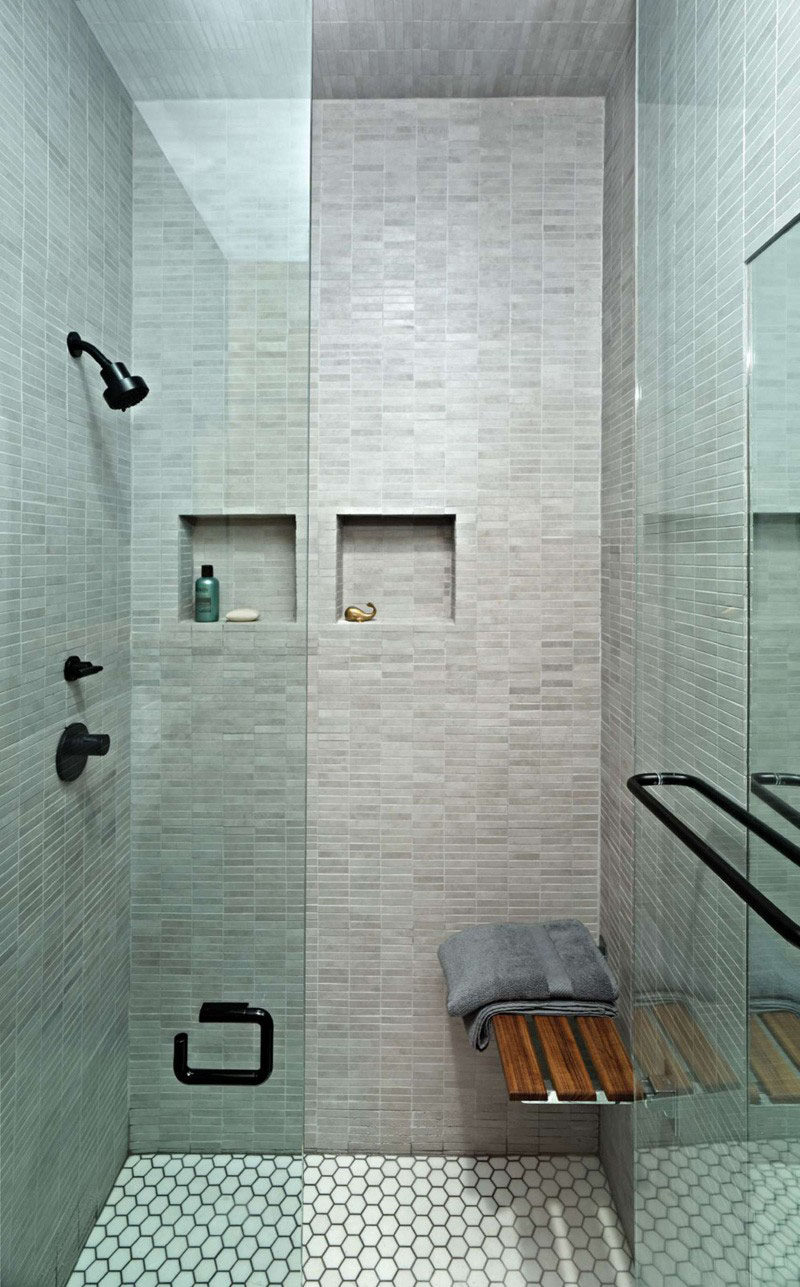 ---
2. The built-in storage in this shower has varying heights to accommodate taller bottles.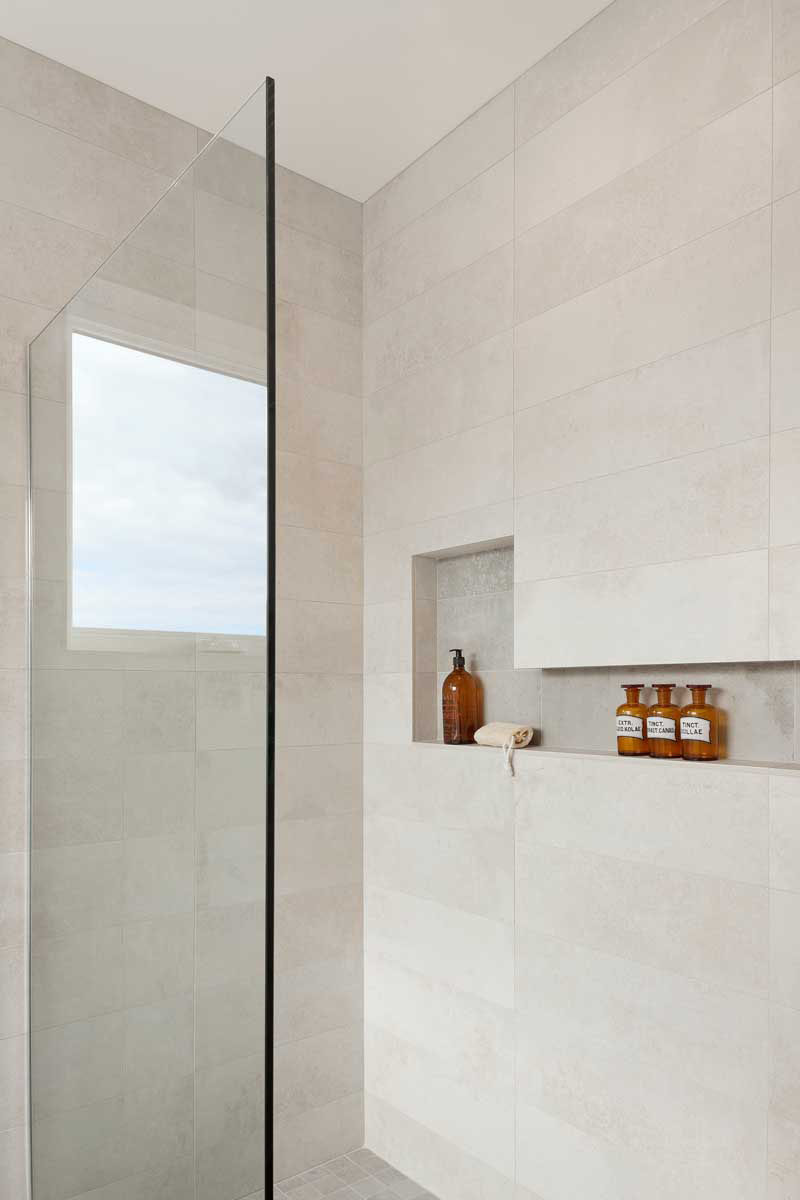 ---
3. This built-in shelf also has hidden lighting to show off your beautiful soap and shampoo bottles.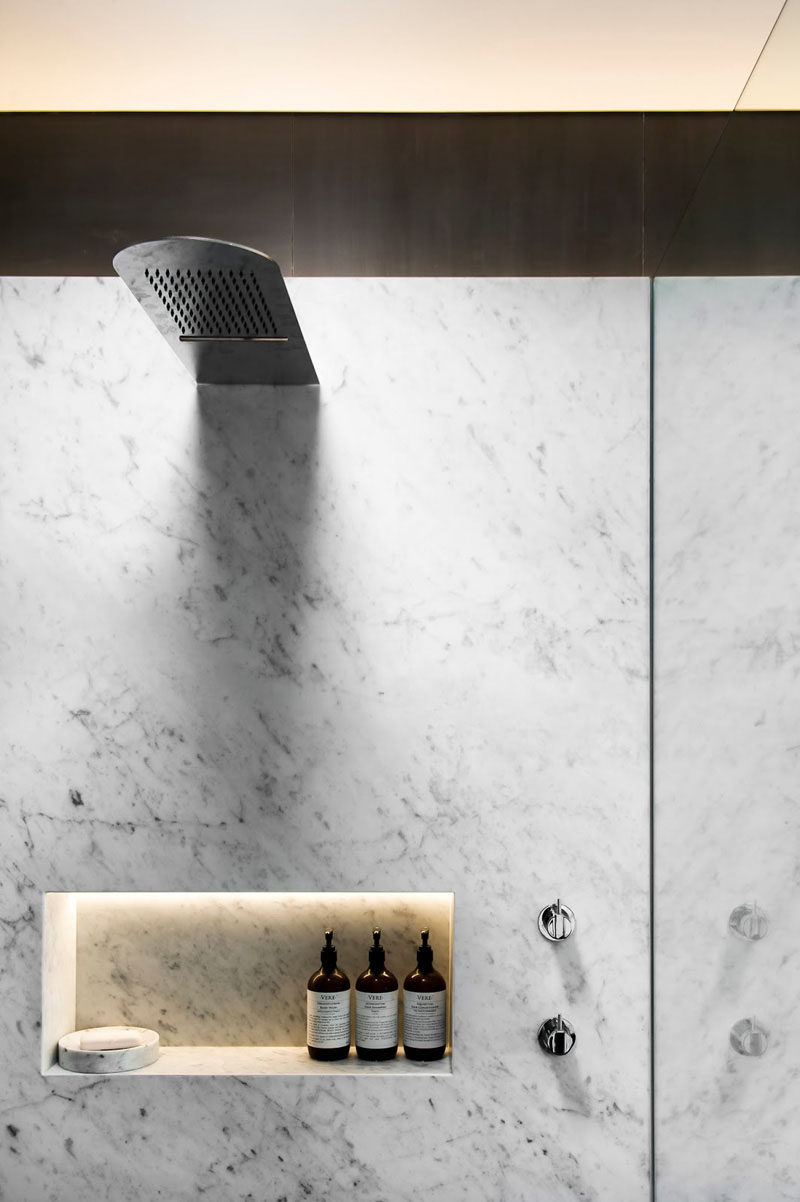 ---
4. A long built-in shelving compartment in this shower, is a great place to store shower gels, shampoos, and conditioners.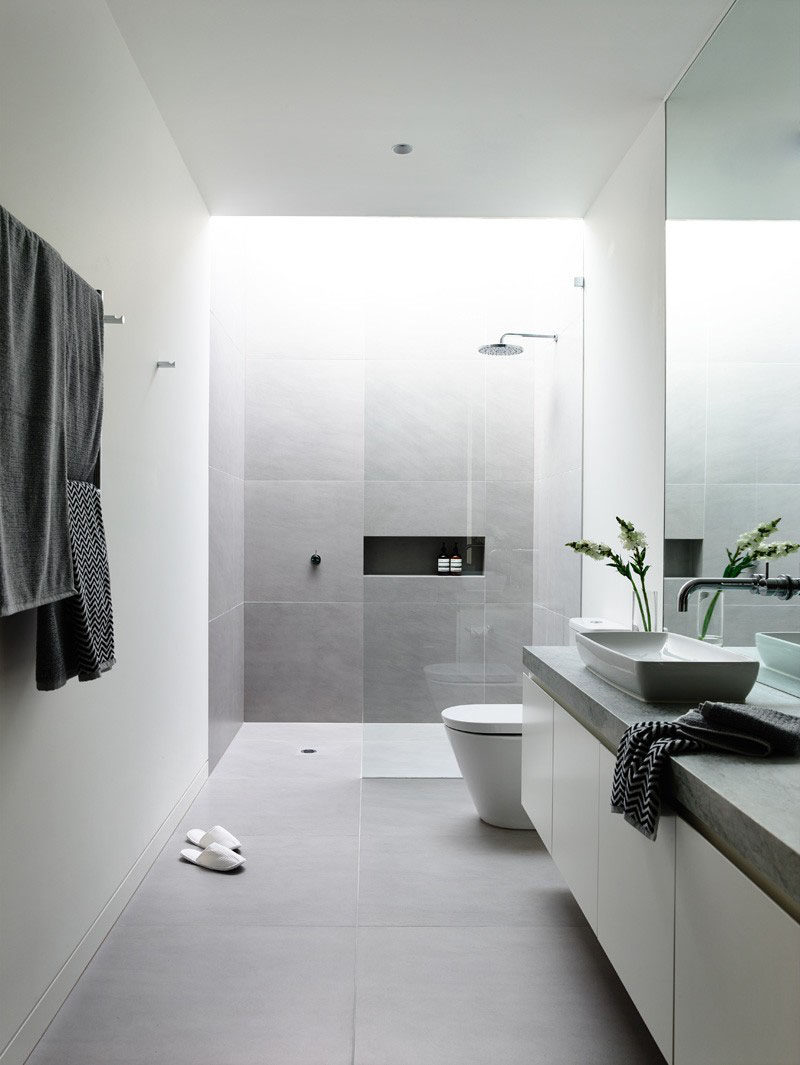 ---
5. This built-in shelf has three sections, creating enough space for multiple people to store their things in it.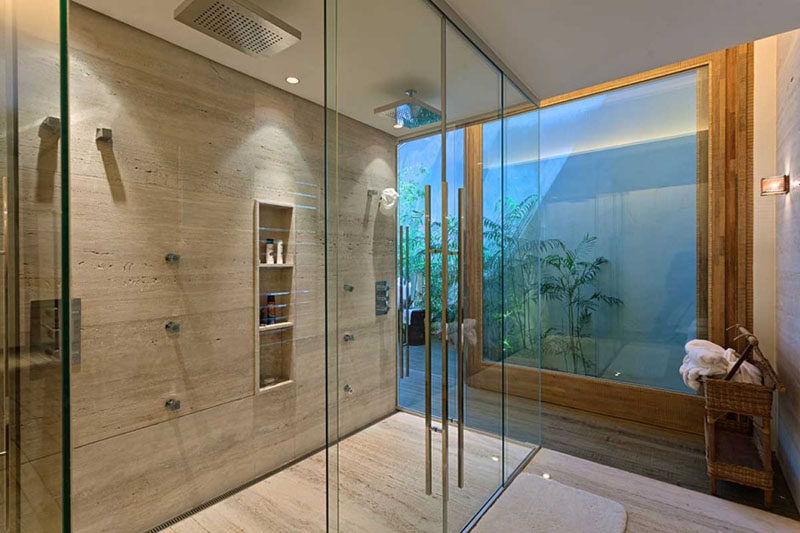 ---
6. This built-in shelf and mirror are a great combo for taking off make up in the shower!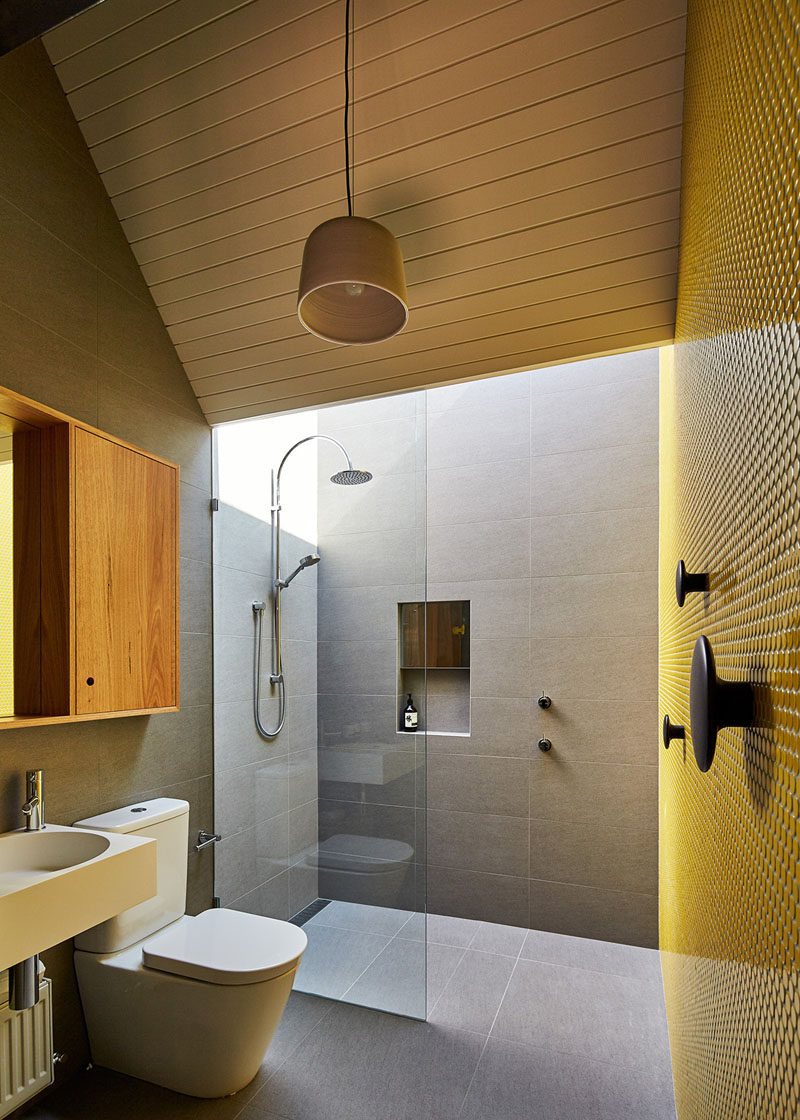 ---
7. This shower has two tall built-in shelves and a bench that could also be used for extra storage if necessary.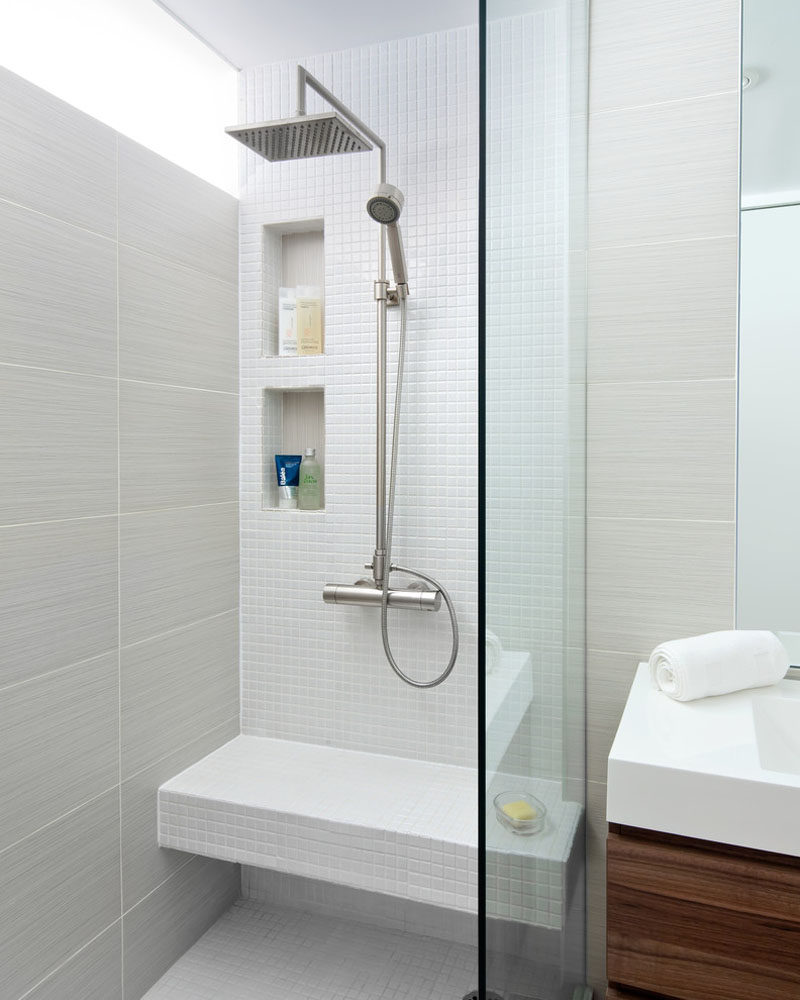 ---
8. The shower and bath are kept in an area separate from the rest of the bathroom which features a built in shelf perfect for storing the essentials.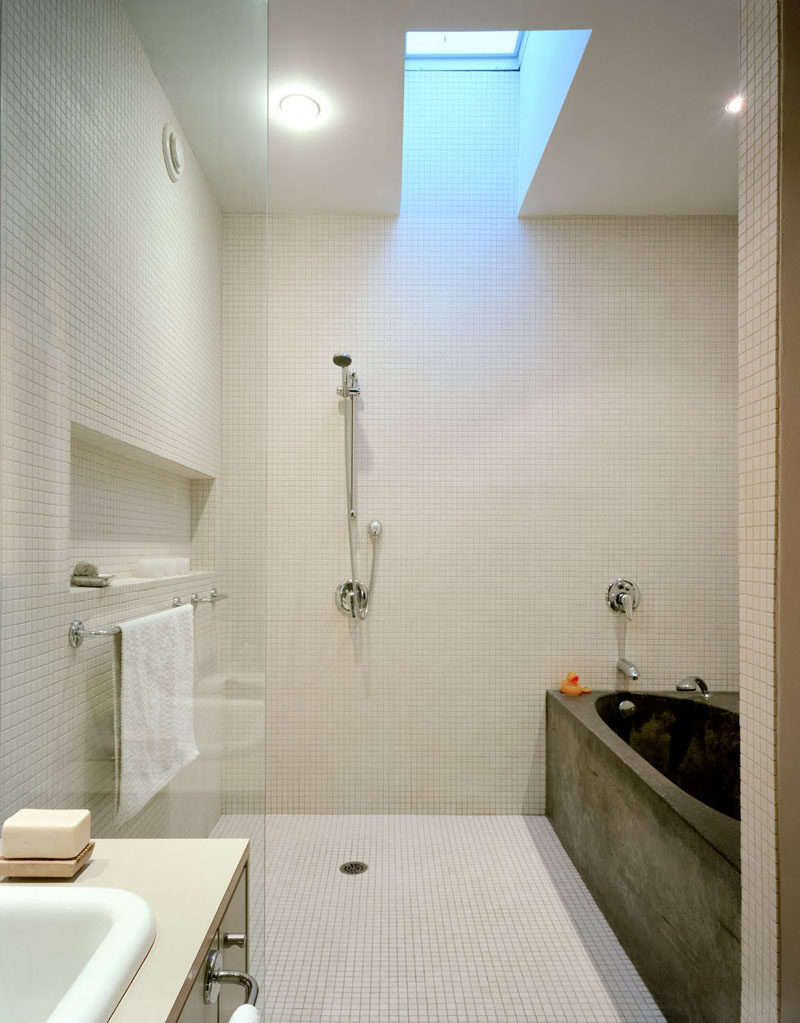 ---
9. The shelf in this shower blends right in with the white tiles.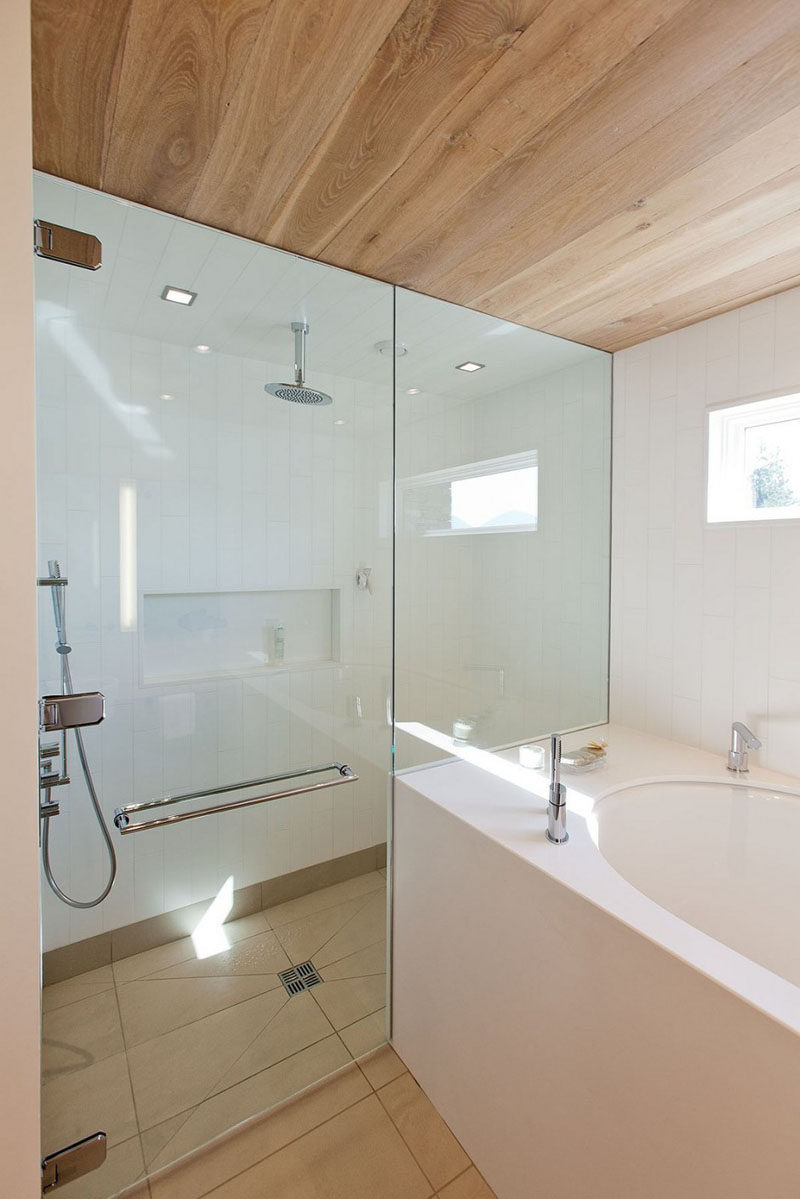 ---
10. The stone shower and toilet area in this bathtub area both have built in shelving.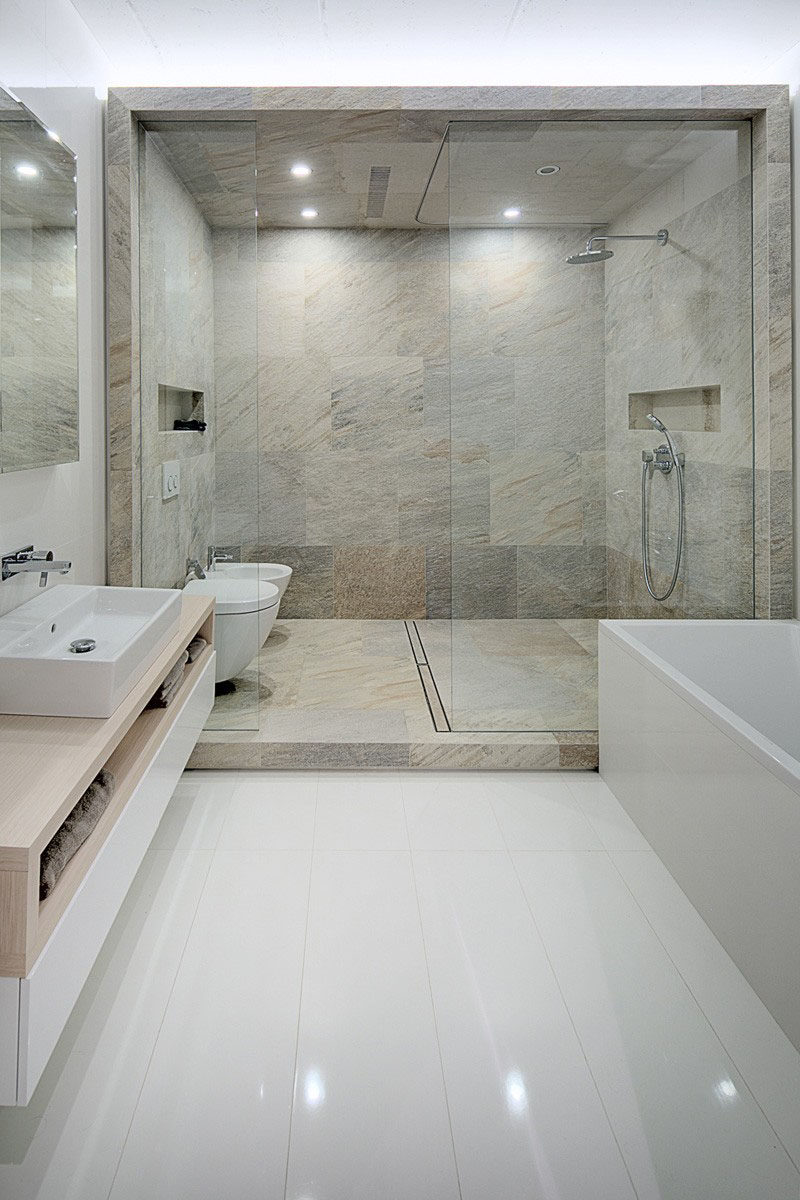 Apartment designed by 2B.group. Photography by Anrey Bezuglov and Slava Balbek.
---
11. The built in shelf in this shower makes the most of the small space.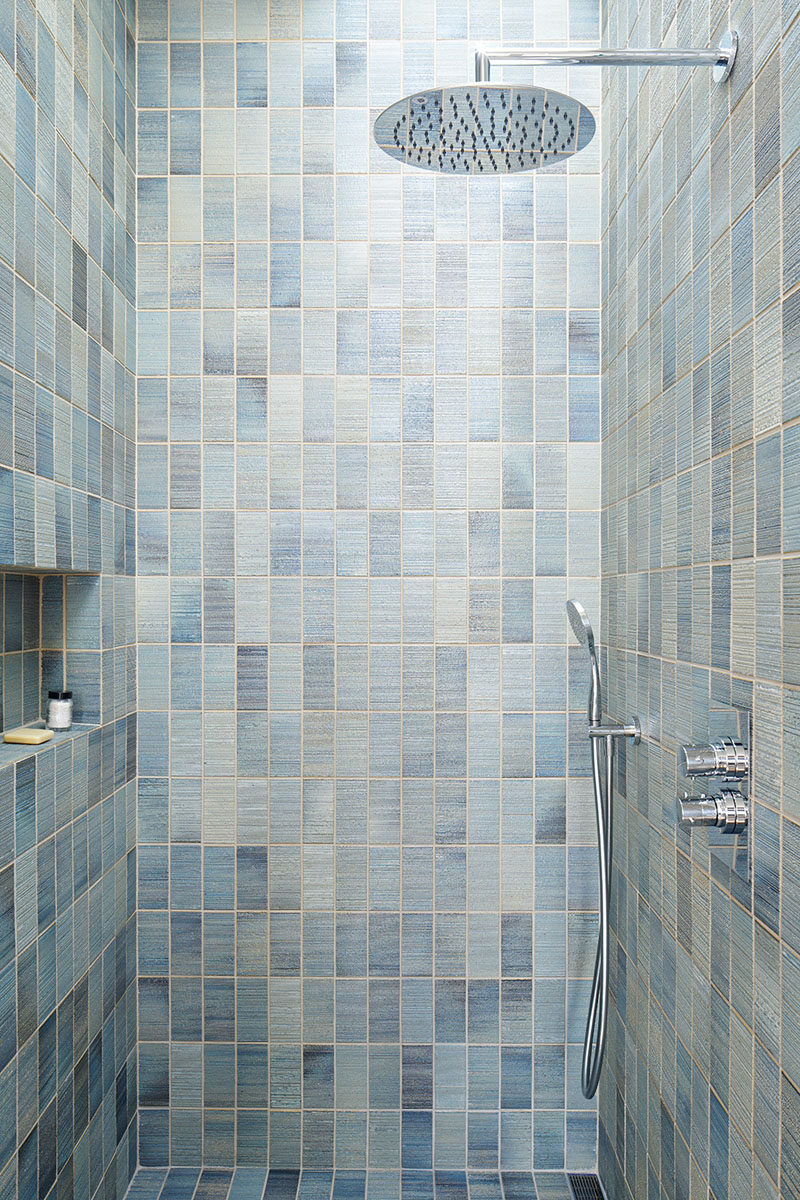 ---
12. The built-in shelf in this all green bathroom is covered with the same tiles as the rest of the shower and bathroom floor.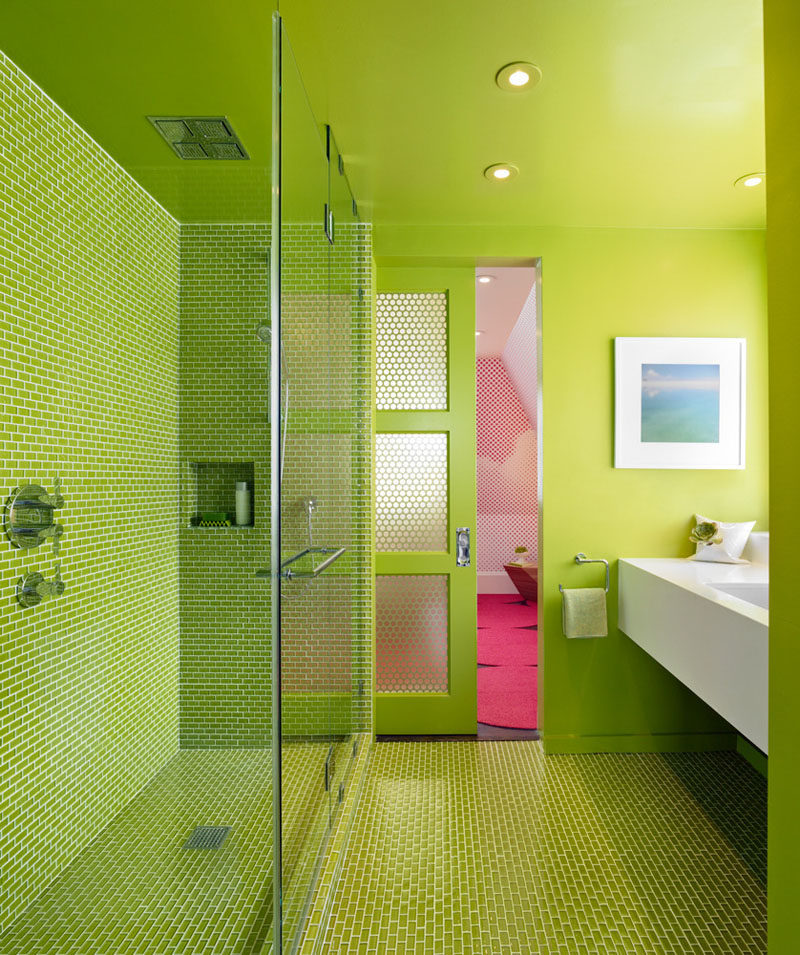 ---