Design Tip – Follow The Lines
Our eyes naturally love to follow lines, and our minds are at ease when we spend time in rooms where the elements are in harmony with each other.
For example, these shelves in a home designed by Simon Couchman Architects, follow the lines of the unconventional windows in this children's room. They relate to each other. They compliment each other. As a result, when we enter a room like this, our minds are peaceful.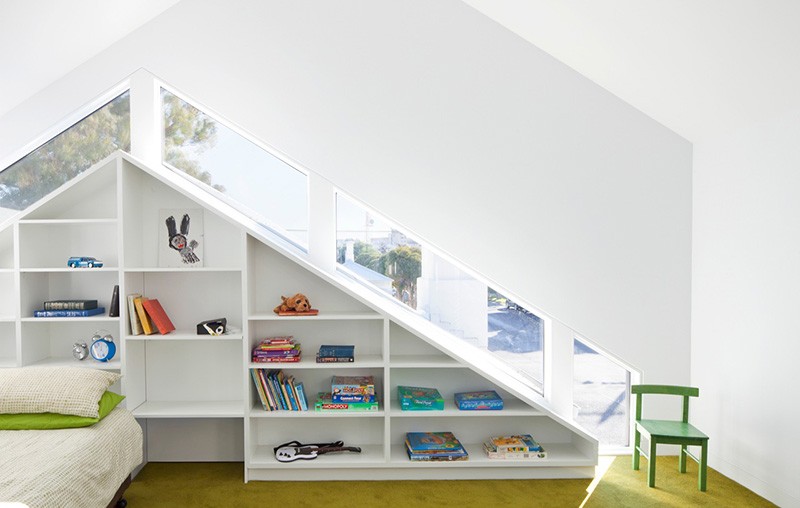 Design: Simon Couchman Architects
Photography: Christine Francis