Design Tip – Make A Kitchen Island Float By Using A Dark Recessed Base
Hey contemporist friends! Here's something to think about if you're ever working on the design of your kitchen. This home by architect Michael Patroni and interior designer Salvatore Fazzari has a good example of how to give a kitchen island a floating effect.
Instead of bringing the base of a kitchen island all the way to the floor, you can give it a recessed undercut, which on its own gives it a bit of a floating feeling, but then you can improve the floating effect even more by using a dark material on the base that contrasts with the light material on top. Now your island is floating!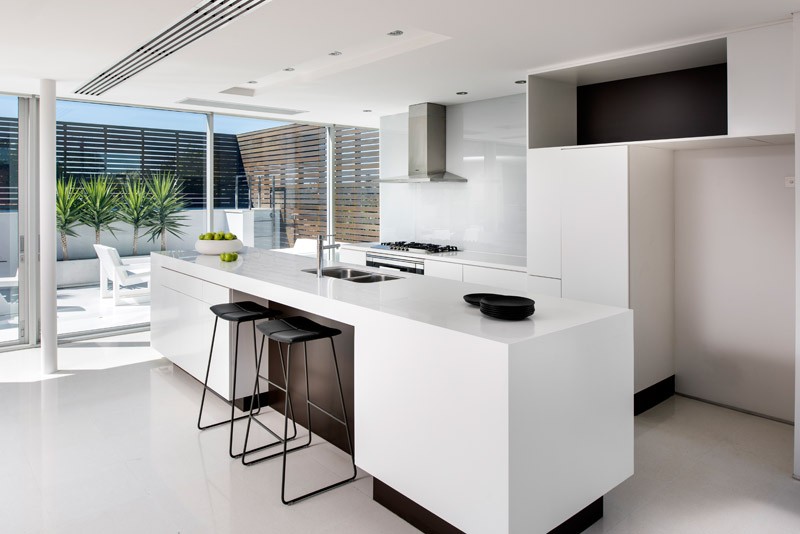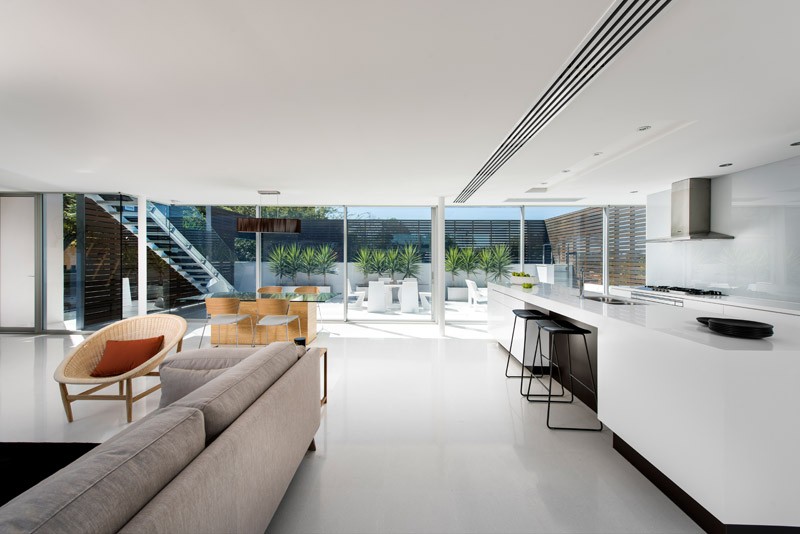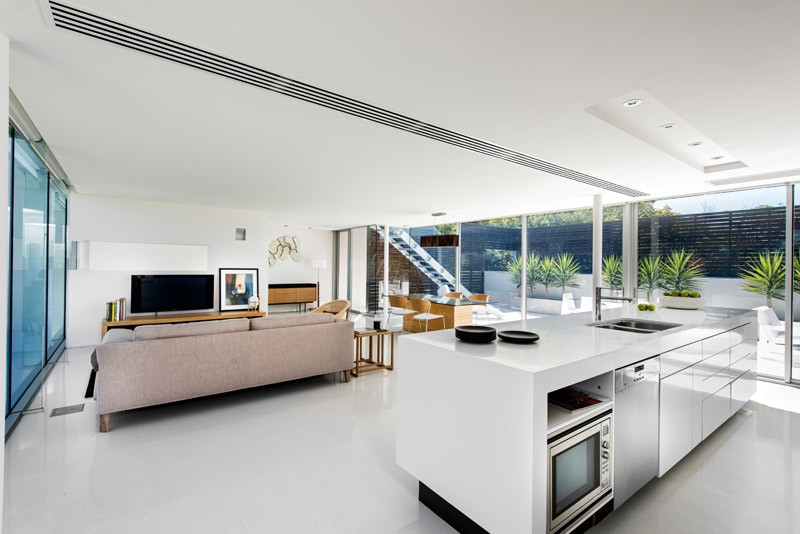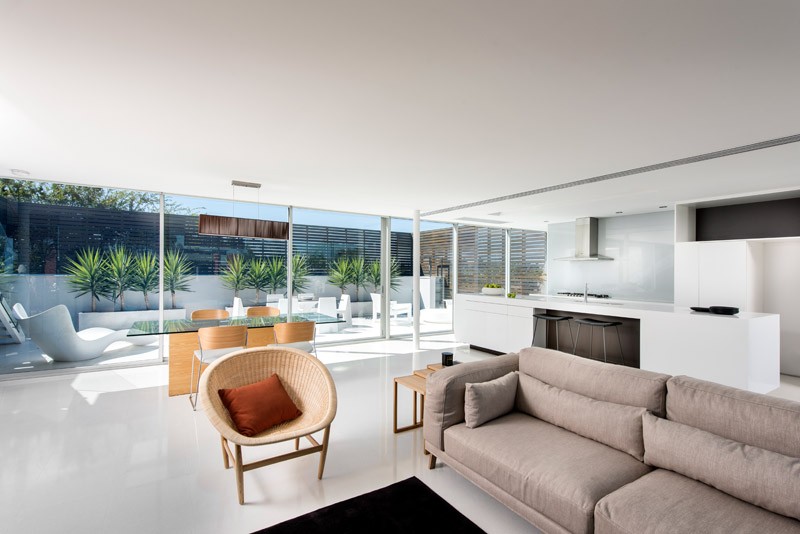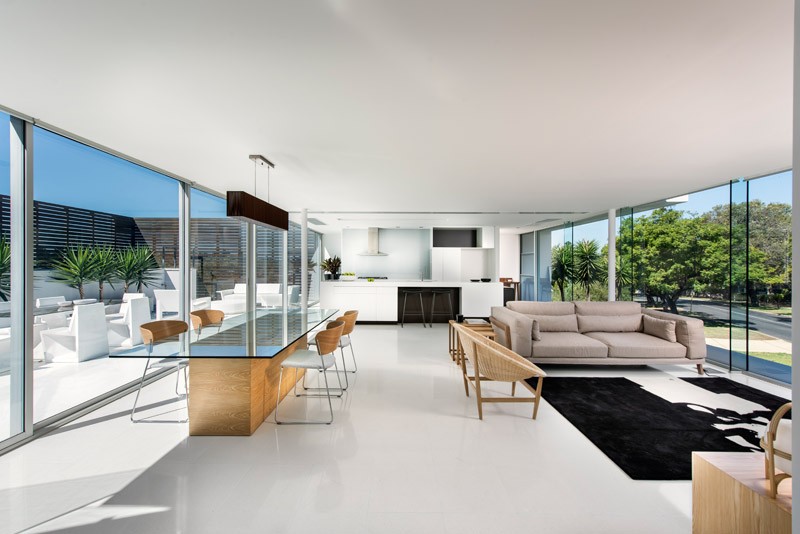 Architecture: Michael Patroni
Interior Design: Salvatore Fazzari
Photography: Joel Barbitta