Hey contemporist friends! Here's something for you to think about, if you're installing a TV above a fireplace.
Heat rises, and the heat from a fireplace can damage a TV, so you should avoid mounting a TV directly off the wall above a fireplace. Instead, consider creating a recessed area for the TV, so it's setback into the wall, avoiding much of the heat coming off the fireplace.
This interior, designed by FORM Design Architecture, has a good example of a recessed TV above the fireplace.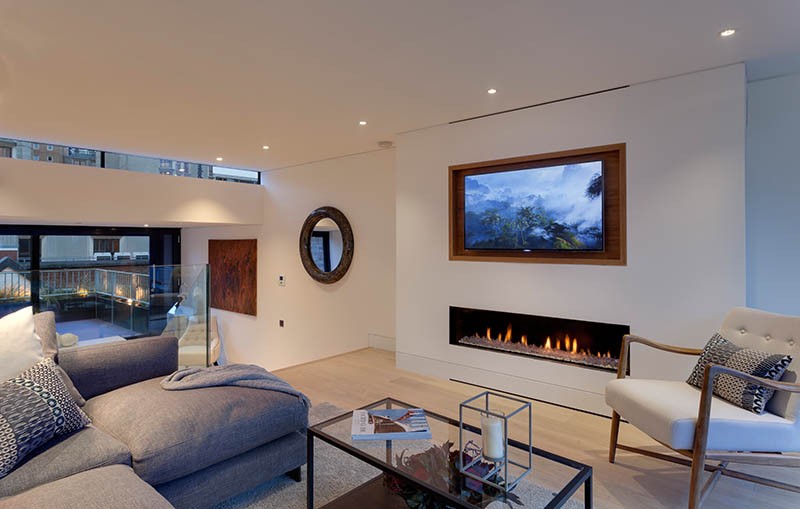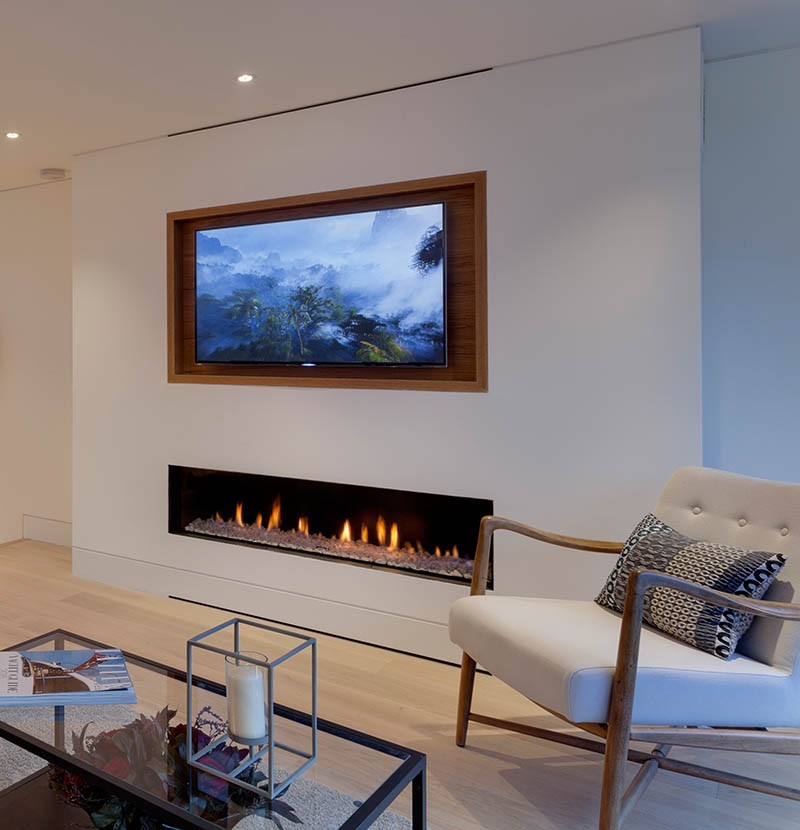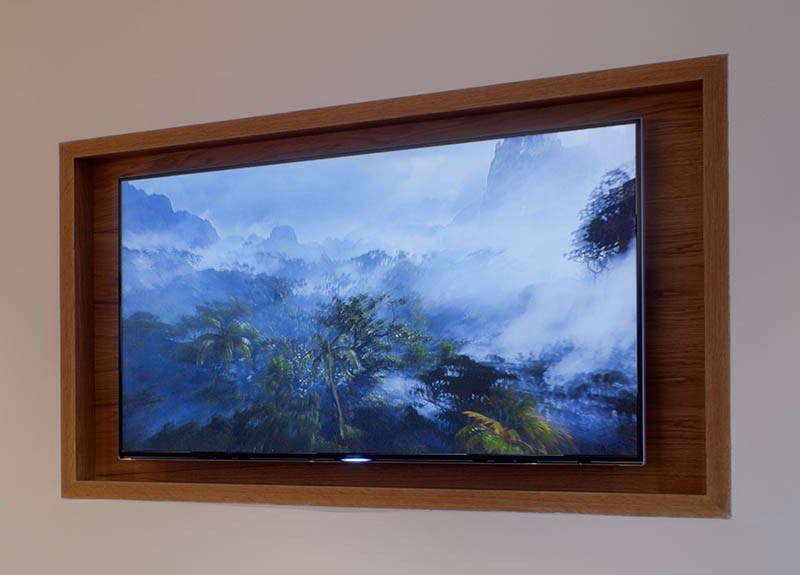 Design: FORM Design Architecture
Photography: Bruce Hemming