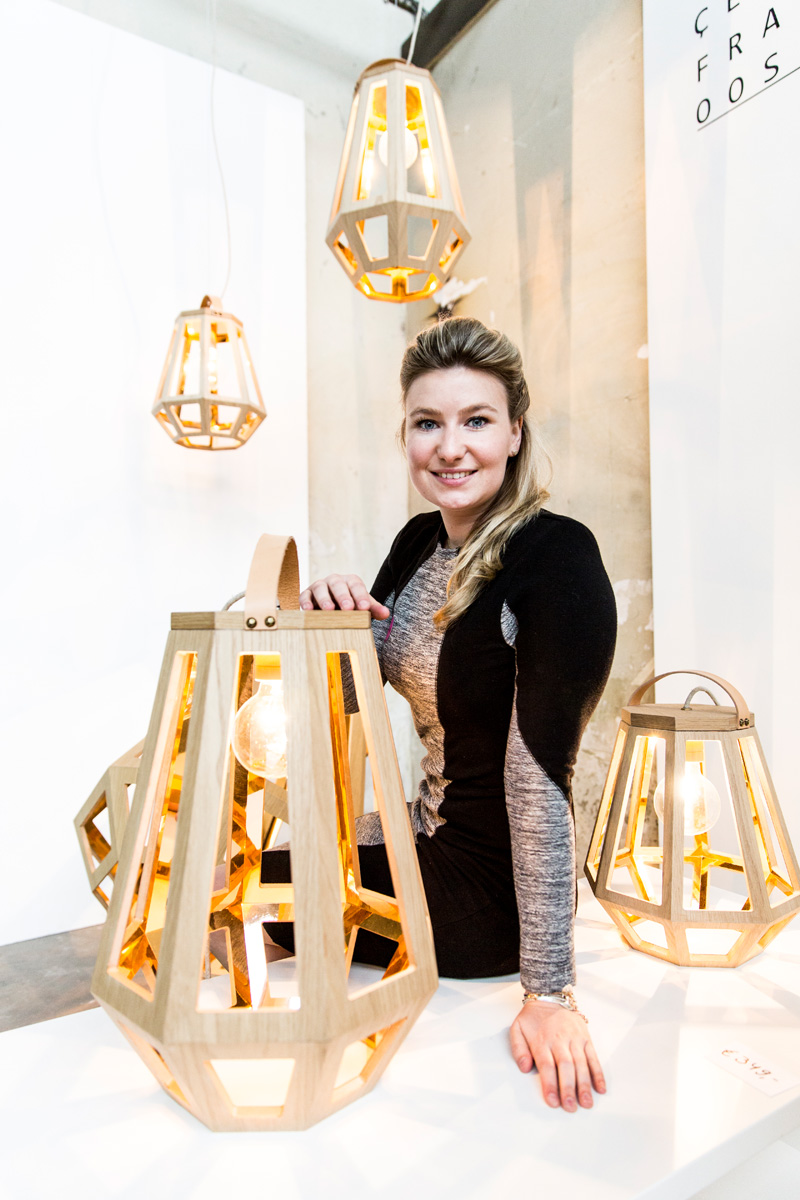 Designer Françoise Oostwegel has created ZUID, a lamp that was inspired by traditional Dutch houses and mining lamps.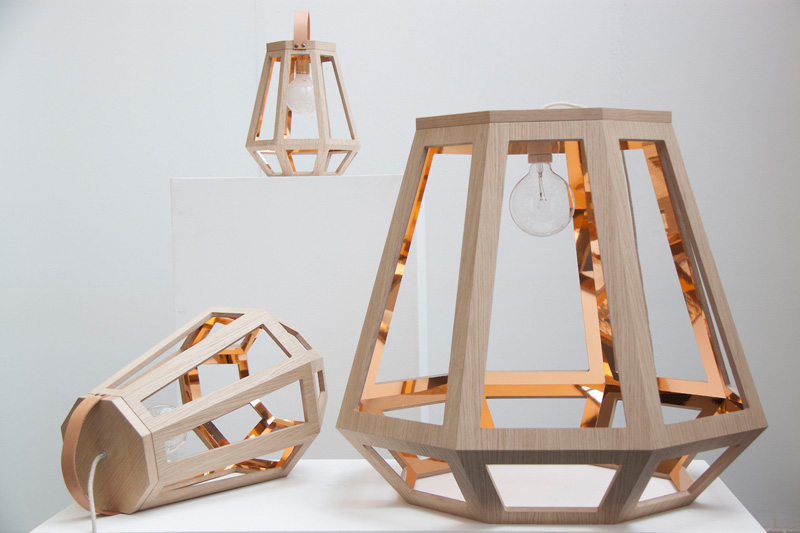 The designer's description
The lamp "ZUID" tells the story about the Limburg province in the South of The Netherlands. The characteristics of the Limburg province are brought to life in my lamp like the shape, material and colors.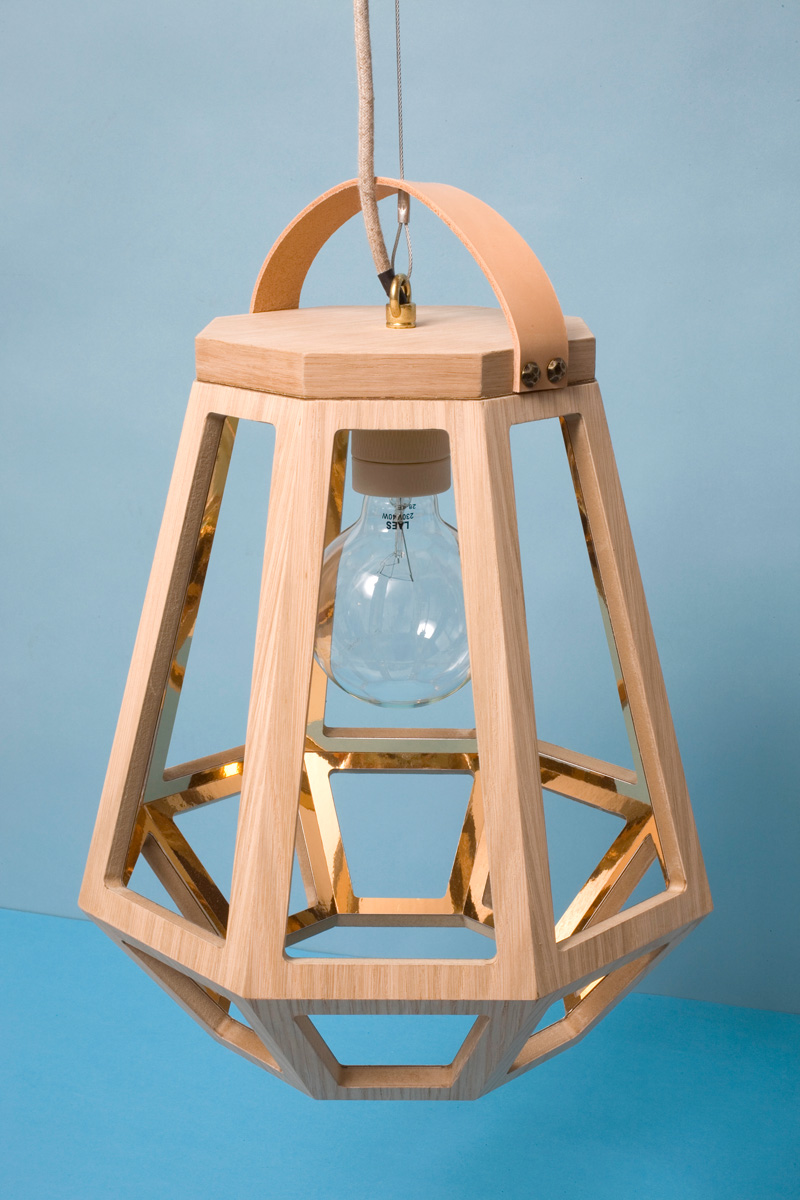 The traditional timbered houses and mining lamps inspired me for the shape of the lamp. The octagonal shape gives it a sleek design and is made out of wood. For the wood I selected a Limburg style type of oak wood. It has a beautiful wood grain and oak trees grow in my hometown – Houthem.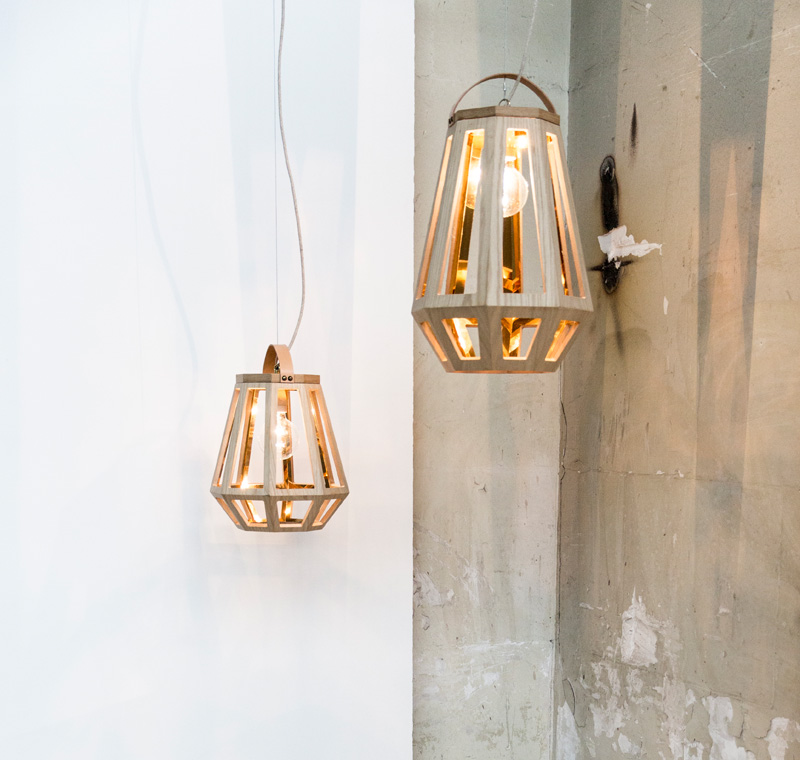 The lamp can have multiple functions. The handle enables the user to move it around and create light in places most desired. The basic and natural materials give it a nice and clean look and make this piece very versatile.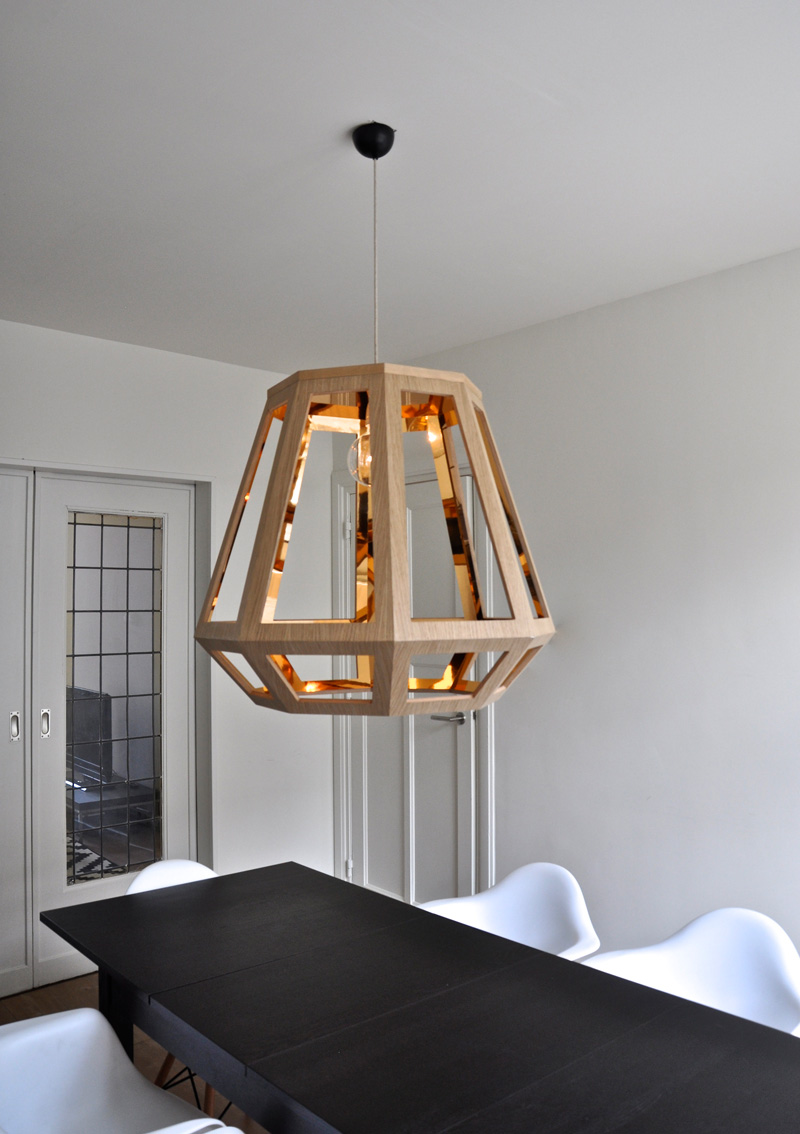 Design: Françoise Oostwegel