Creative agency Wonderland, have designed an organically shaped wooden wall, displaying the Carlsberg logo, for the bar at the Hall of Carlsberg in Copenhagen.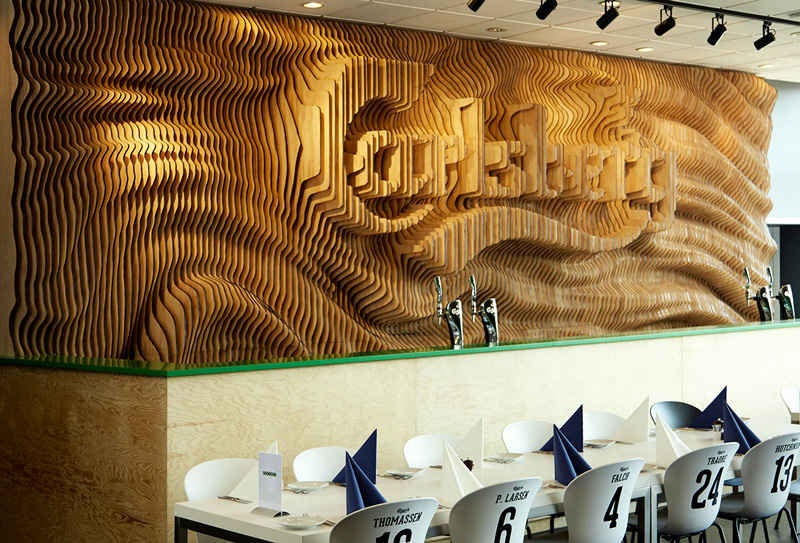 The designer's description
Wonderland was given the task to design and create the bar at Hall of Carlsberg in Parken (Denmark's national stadium).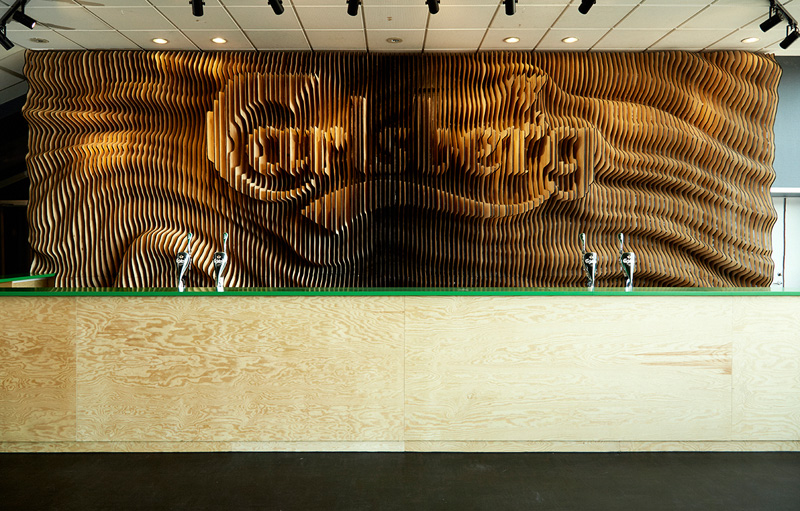 We came up with the solution to make a great dynamic wall that illustrates swishing beer, in which the iconic Carlsberg logo emerges.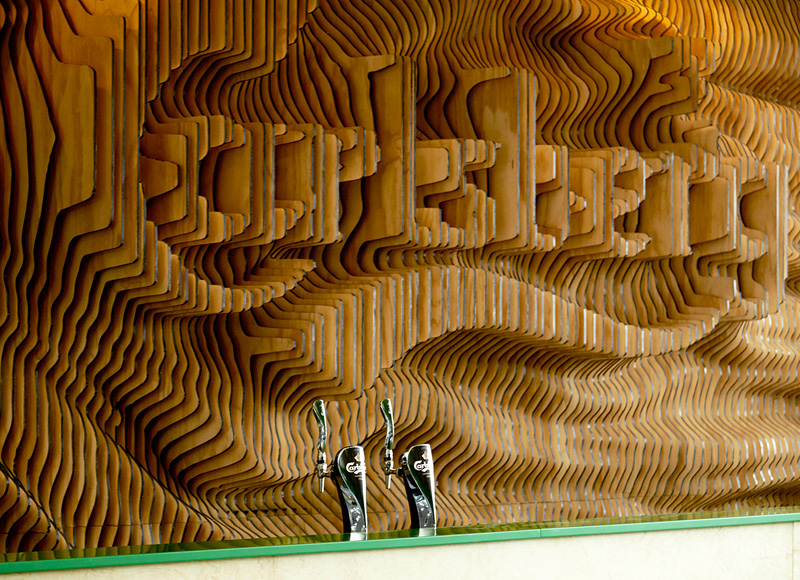 In the creation process we used the latest technologies and digital options, which made it possible to create an installation made in wood, but with the dynamic and vivid look of liquid.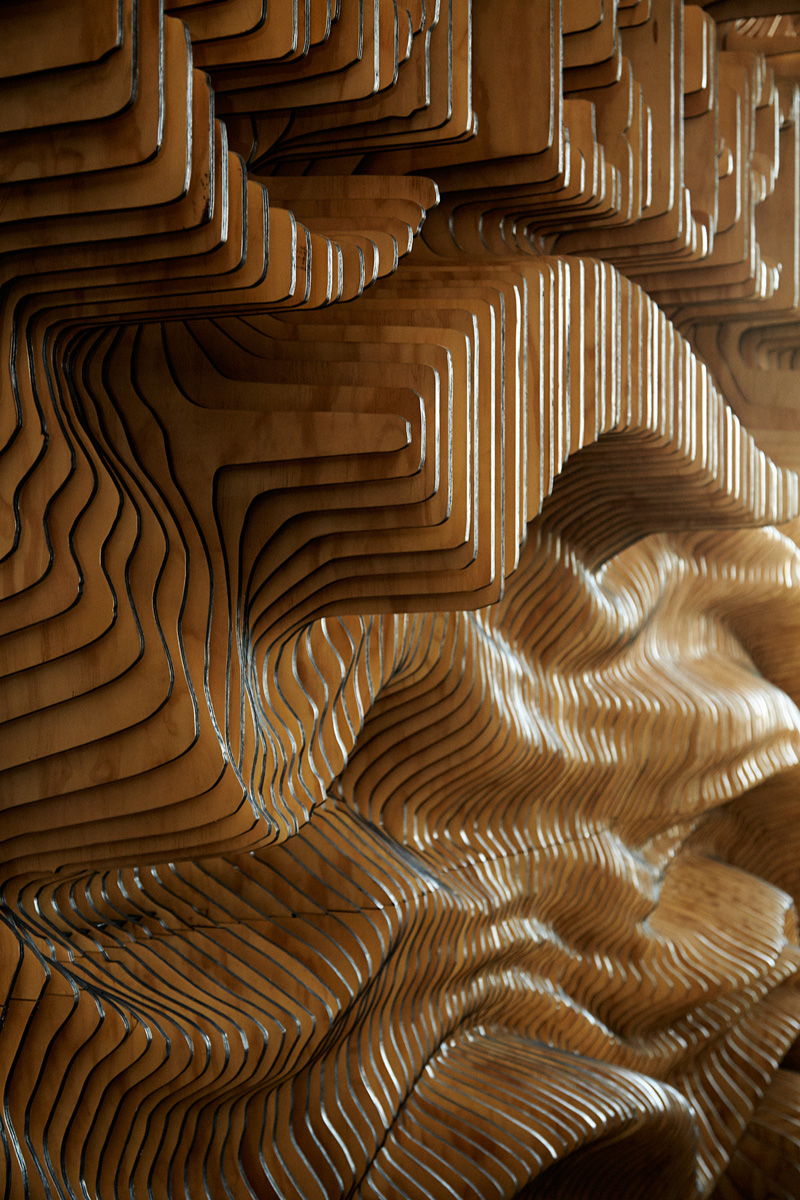 With the use of computer rendering, the back wall was made to show the organic formations that liquid creates in different conditions. The wall is made of 160 laser cut panels in plywood.