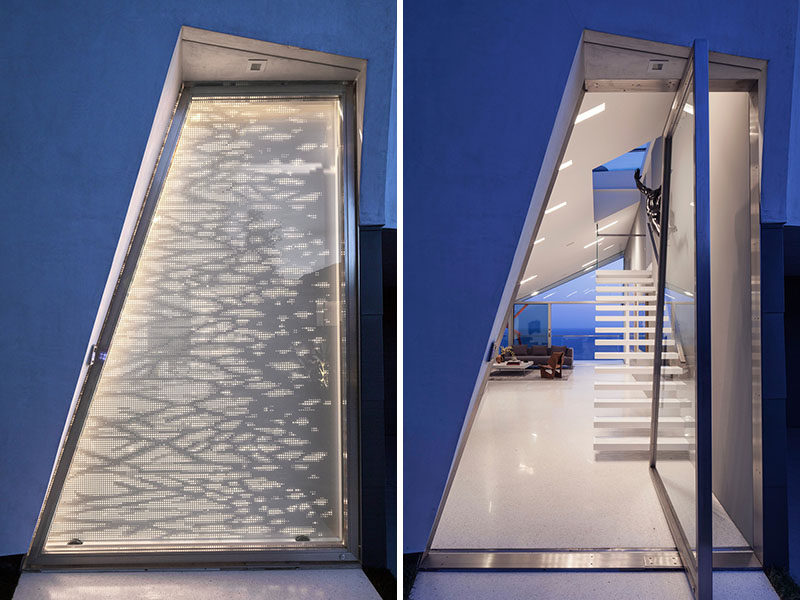 When Patrick Tighe Architecture were designing the renovation of this house in Malibu, California, they included a front door with a unique shape to welcome anyone that visits.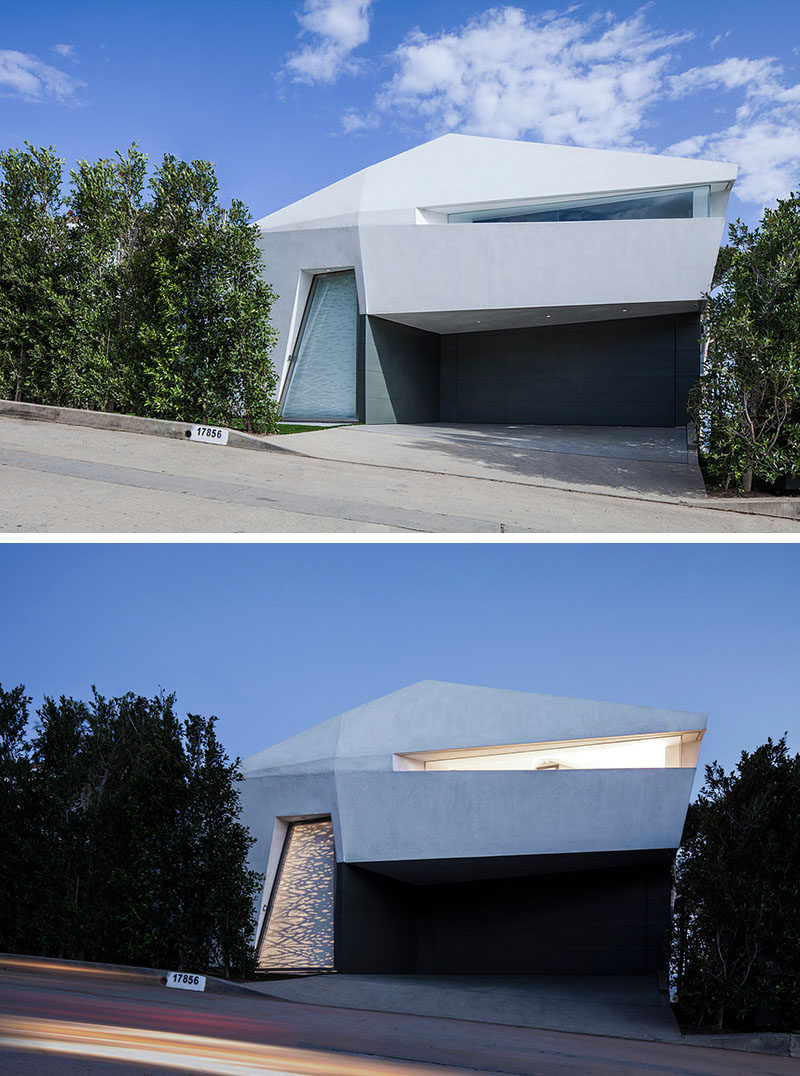 ---
The entry door is made from a 10-foot high stainless steel frame. The door makes use of a hydraulic pivot to make it easy to open, and has a concealed magnetic locking device for security.
There's also a sliding decorative screen to provide privacy that can be rolled out of the way when required.
---

---
At night, the decorative screen is lit from the lighting within the house.
---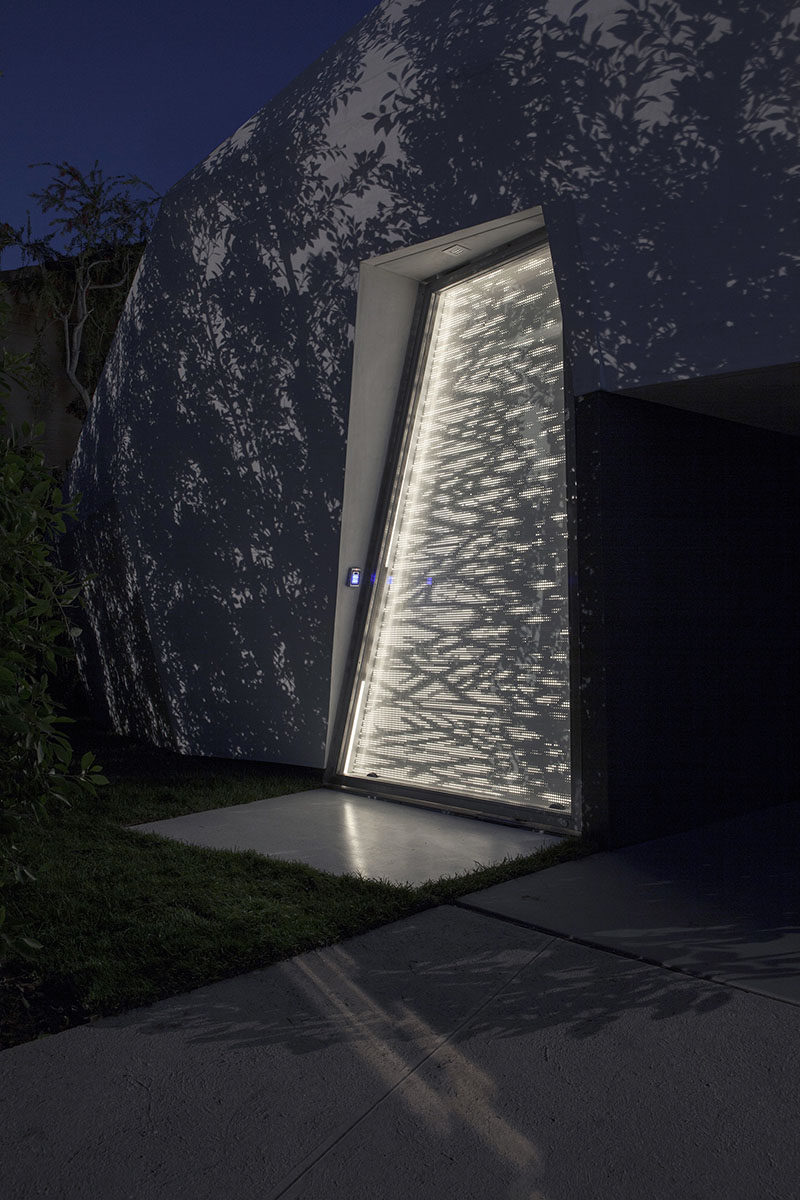 Photography by Art Gray and Bran Arifin
---