Klopf Architecture have recently completed the remodel of a family home in Burlingame, California.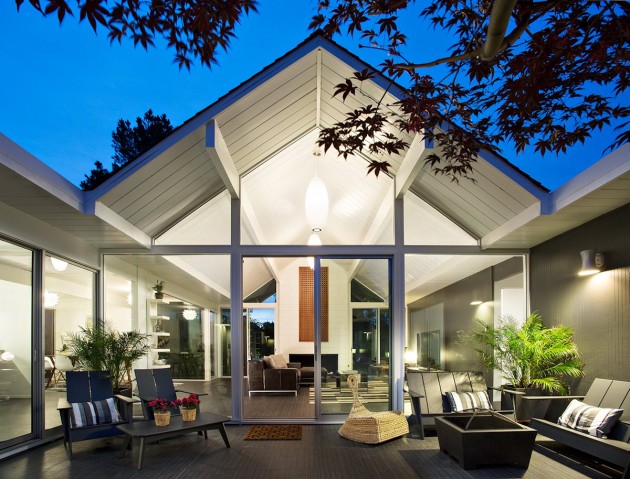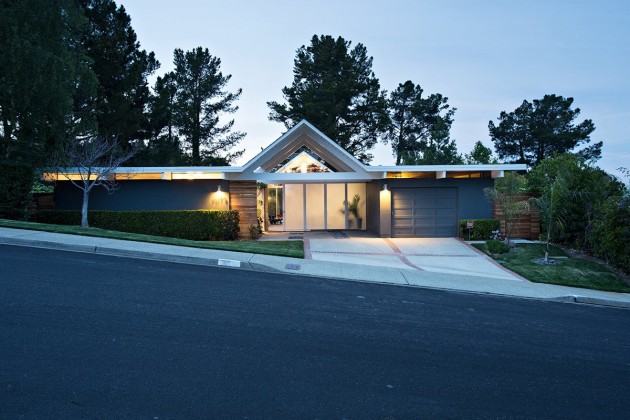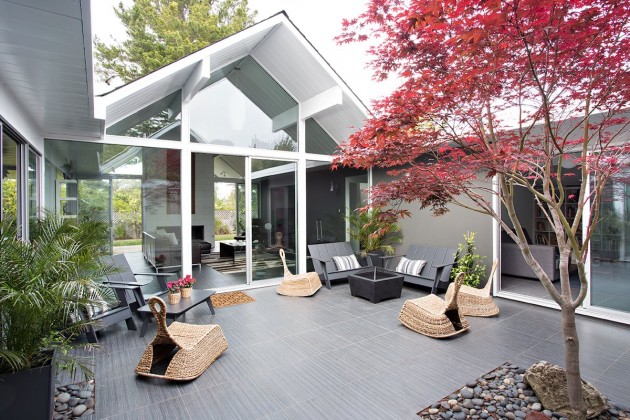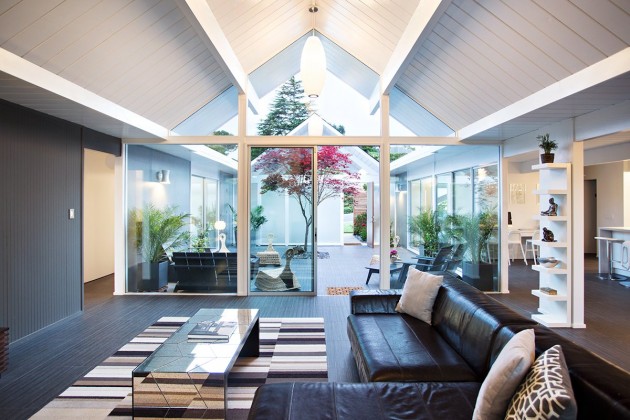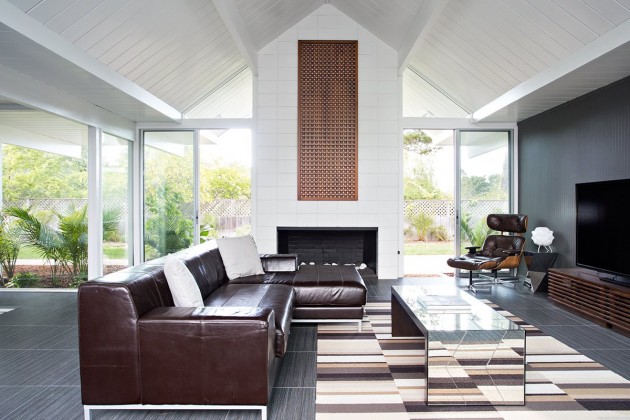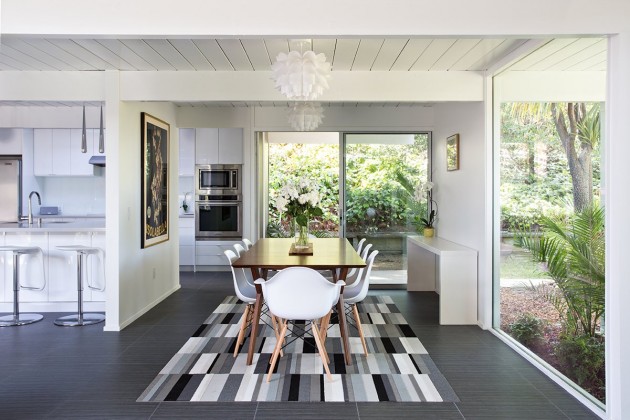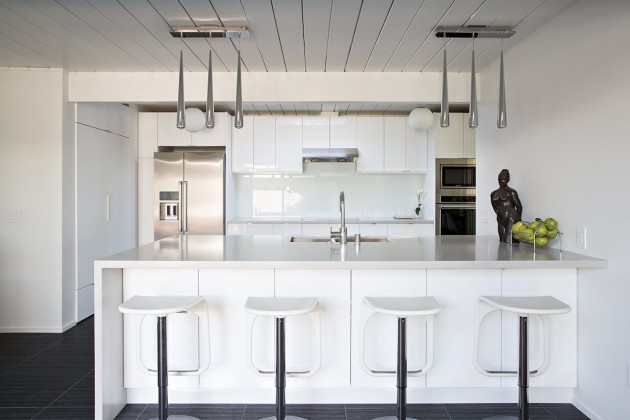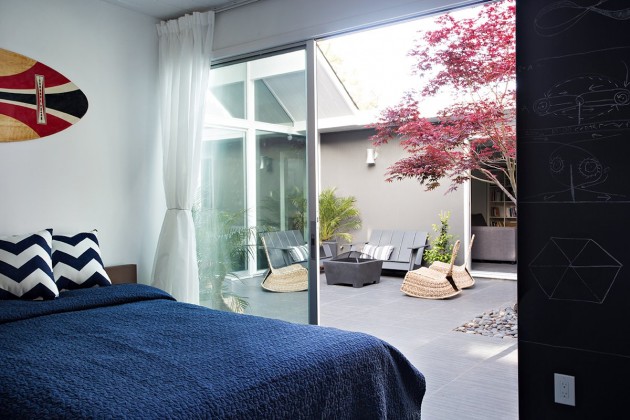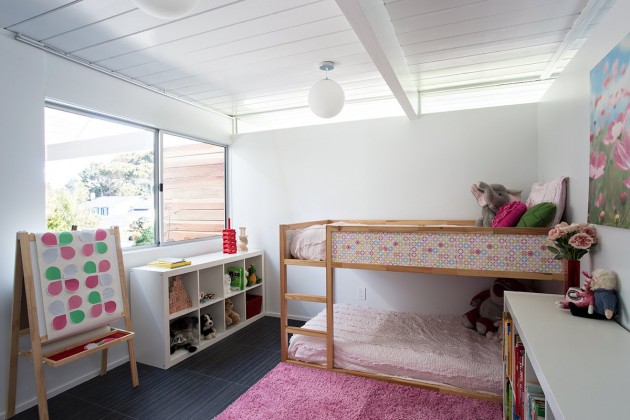 From Klopf Architecture
The owners of this house are a family of five with kids ranging from elementary school to middle school. They had hired Klopf Architecture about 10 years ago to design an addition to their ranch home, but had dreamed of living in a modern home even back then. When they eventually found the right home, an Eichler in Burlingame that had recently been used as a group home for up to 12 people at a time, they knew from the start they wanted an open, light-filled, clean, bright (and of course updated) home. The owners shared much of the same tastes with us, so the design was a very smooth collaboration. The family had been collecting mid-century modern furniture, and once they were moved into this house rounded out their collection to furnish the whole house.

Our project goals were to allow for more connection than even the original house had, as well as increase the functionality of utility spaces and improve the kitchen / family room so that a family of five could live together happily in these spaces. We removed half the wall between the kitchen / family area and dining room, and also replaced half the solid wall of the dining room with a large, fixed window to the back yard – this gives a direct view to the rear yard from the computer desk area, as well as allows much more circulation into and out of the kitchen / family room area. We also reconfigured a hallway closet, laundry closet, and 2-room bathroom into a full bath, a half bath, a laundry room, and a linen closet. We widened the space in the kitchen and set up a huge, single plane island for projects, feeding the kids, entertaining, and work space.
Architect: Klopf Architecture
Project Team: John Klopf, AIA, and Angela Todorova
Contractor: Flegels Construction
Photography by Mariko Reed