New Zealand-based designer Tim Webber has created the Duffy Stool and Ottoman.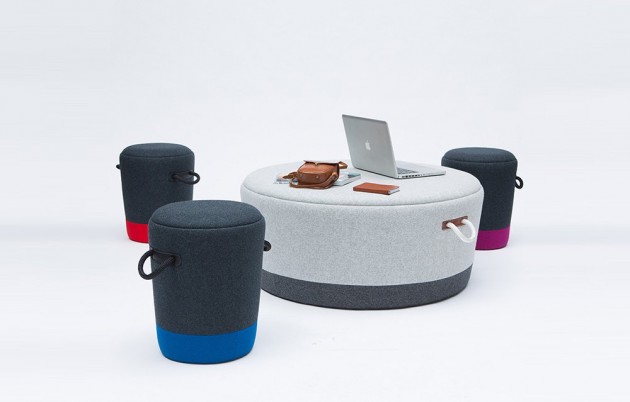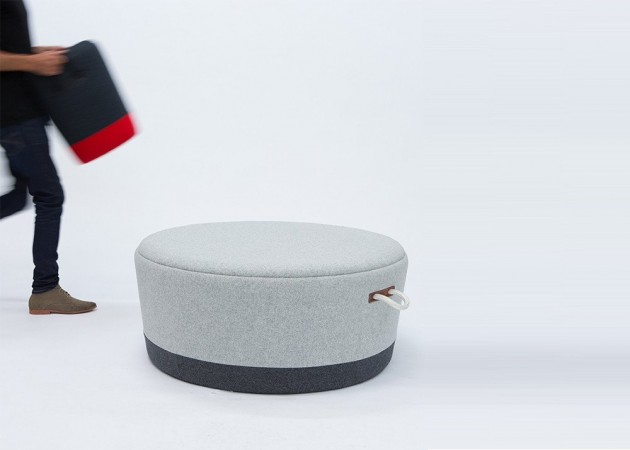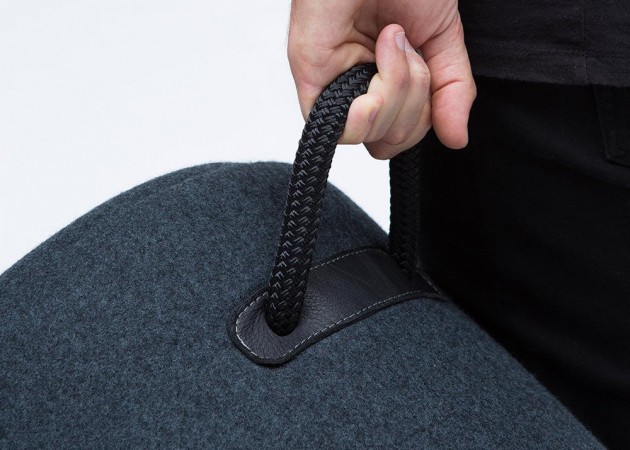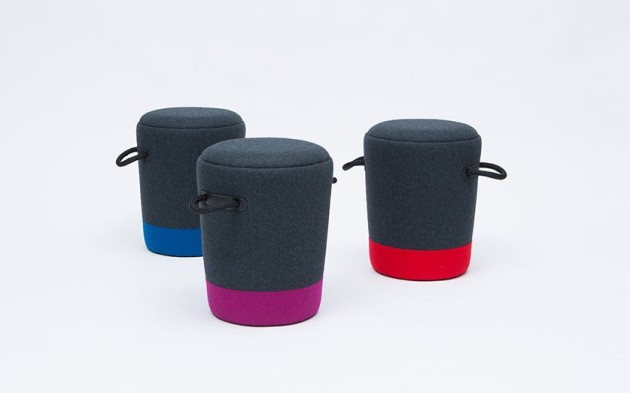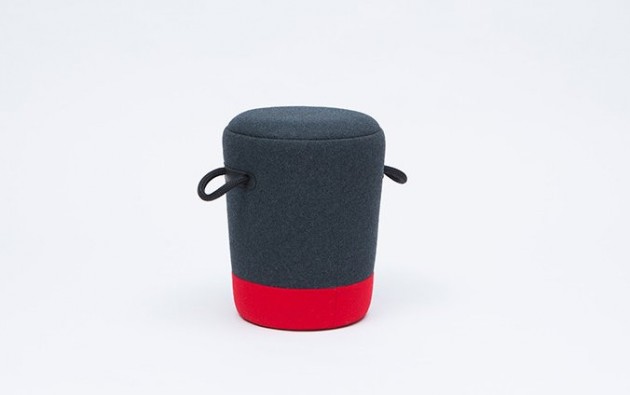 Description
The Duffel Stool is inspired by drawstring duffel bags and has appropriated some of their various features that express quality and functionality. The stool features a strip of differentiating colour at the base which references the leather found on the bottom of a duffel bag. This creates options for customisation with many different fabric colours available. The rope drawstring and various leather accents of the duffel bag inspired the marine rope handles and leather patches of the stool. These features paired with the wool felt fabric create a strong sense of quality and workmanship. The rope handles provide an excellent functional aspect which allow easy movement of the stool – great for collaborative spaces and open plan environments.

The Duffel Stool looks great teamed with the Duffel Ottoman.

Materials: Timber frame construction, upholstery foam, marine rope handles, felted wool fabric (available in Textilia Blazer or Vivid-Feel).
Design: Tim Webber Design