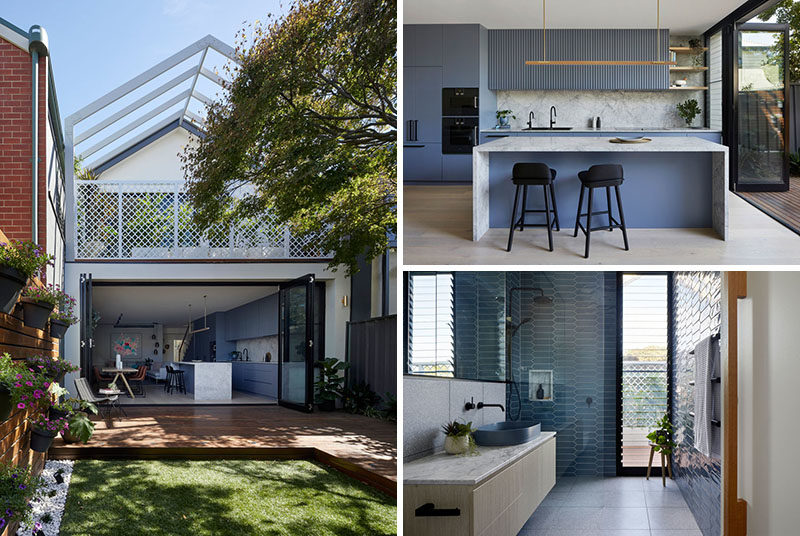 Blank Canvas Architects have recently completed the renovation of a workers cottage in Port Melbourne, Australia.
At the front of the house, the fence and ornate iron lacework have been painted to stand out among its neighbors.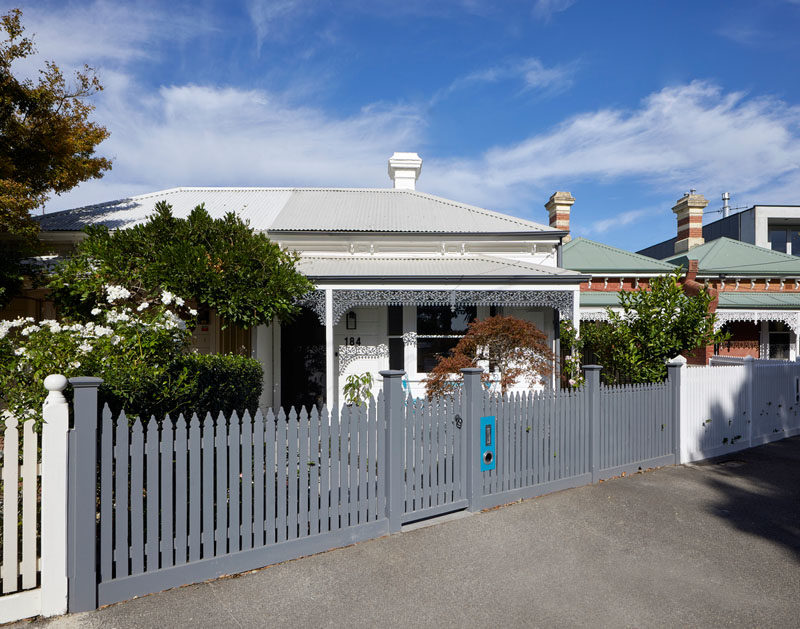 ---
Inside and down a hallway, the rear of the house is organized in an open plan layout, with the living room, dining area, and kitchen all sharing the same space.
---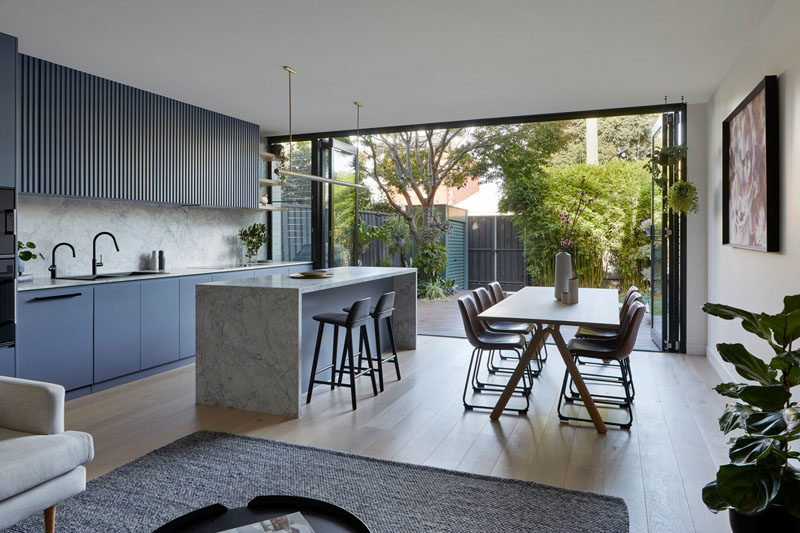 ---
The living room takes advantage of the white walls by placing a large colorful abstract art piece above the couch, while three metallic pendant lights hang above a plant on a plant stand.
---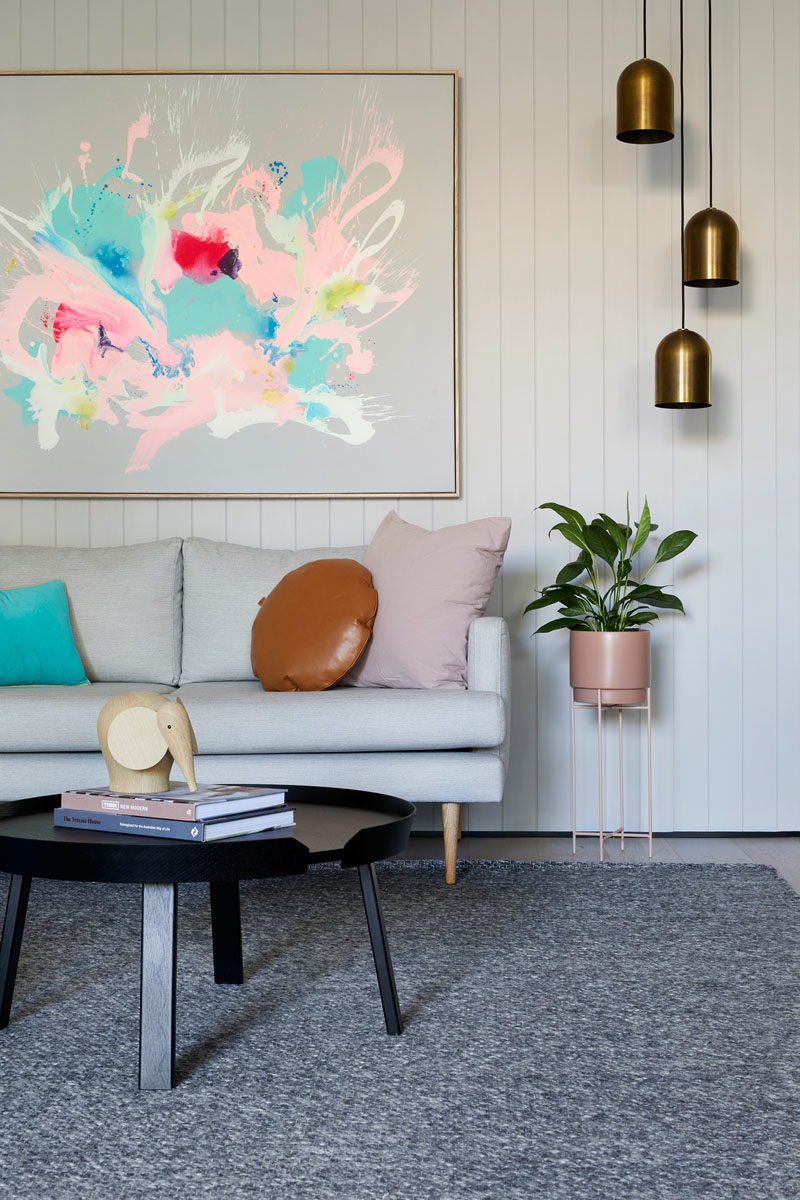 ---
Adjacent to the living room is the kitchen, where blue cabinets have been combined with marble, to create a modern and eye-catching kitchen.
---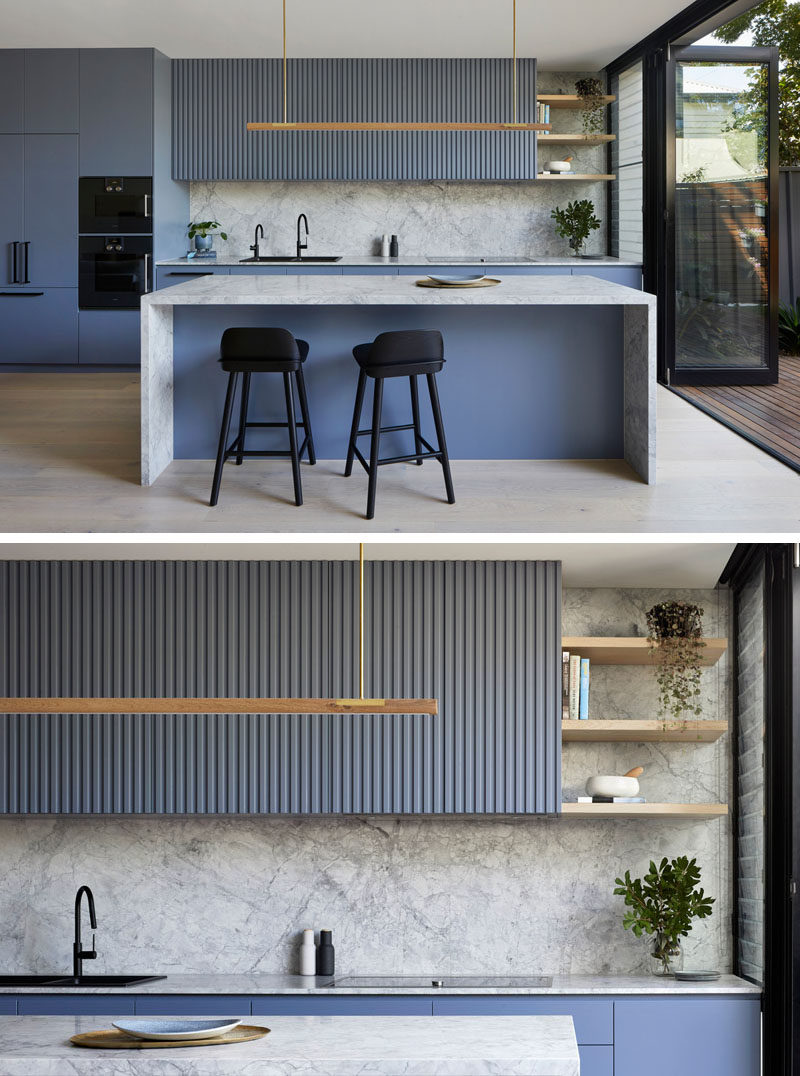 ---
Opposite the kitchen is the dining area, where further artwork hangs on the wall, and plants hang from the ceiling.
---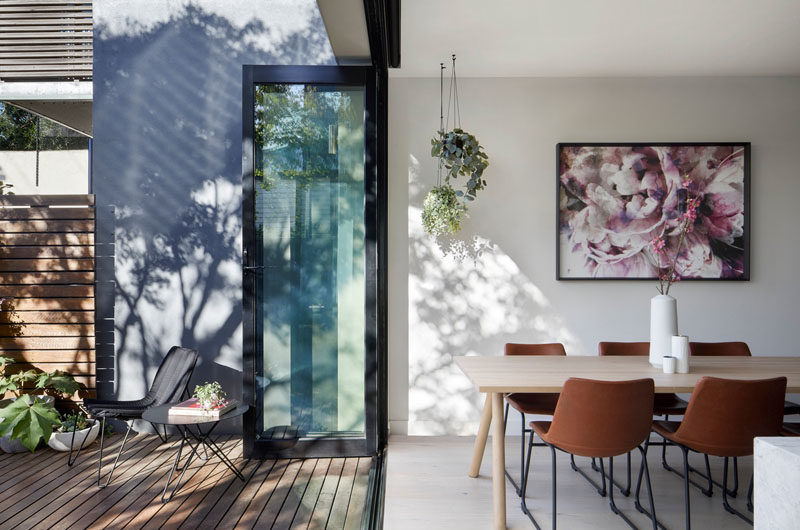 ---
Folding doors connect the interior spaces of the house with a wood deck, creating an indoor / outdoor living environment.
---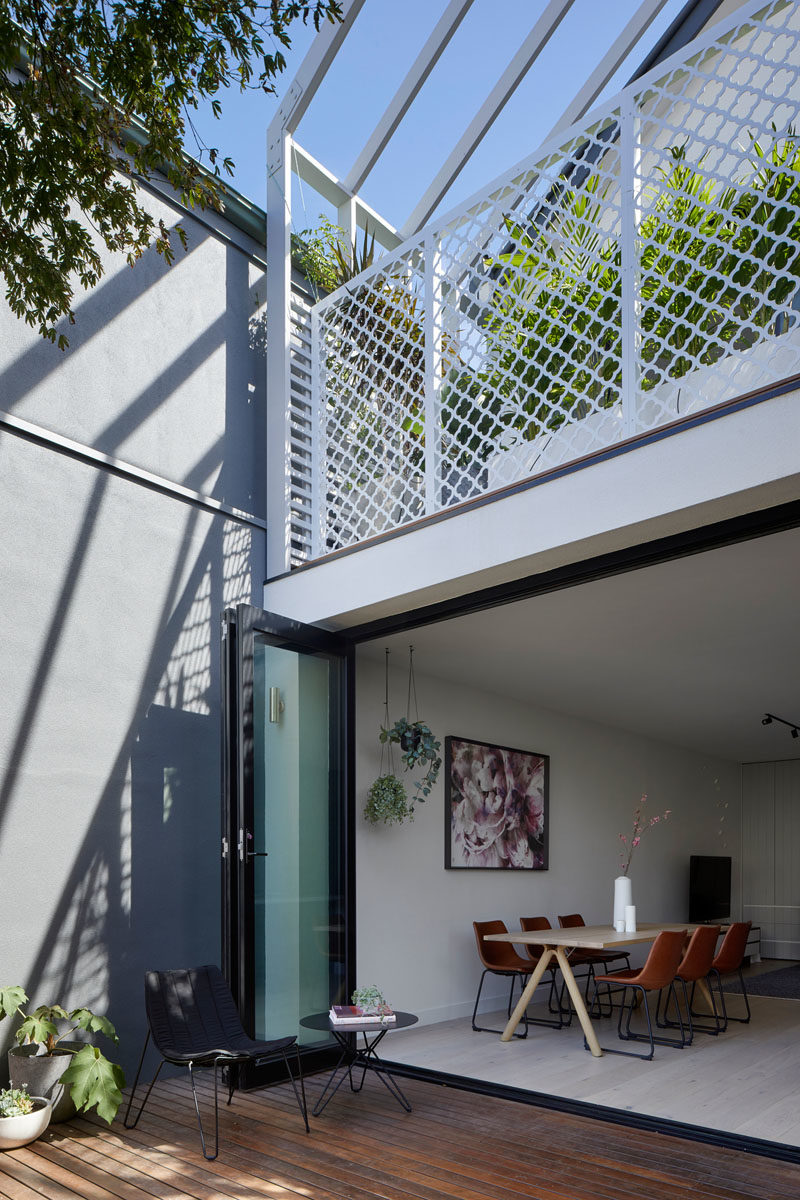 ---
The deck provides direct access to the yard, and from the lawn, you can see the second story of the house.

The gable roof form, left over from a previous renovation in the 90's, was retained but extended over the balcony as a pergola to allow plants to eventually grow over and soften the facade.
---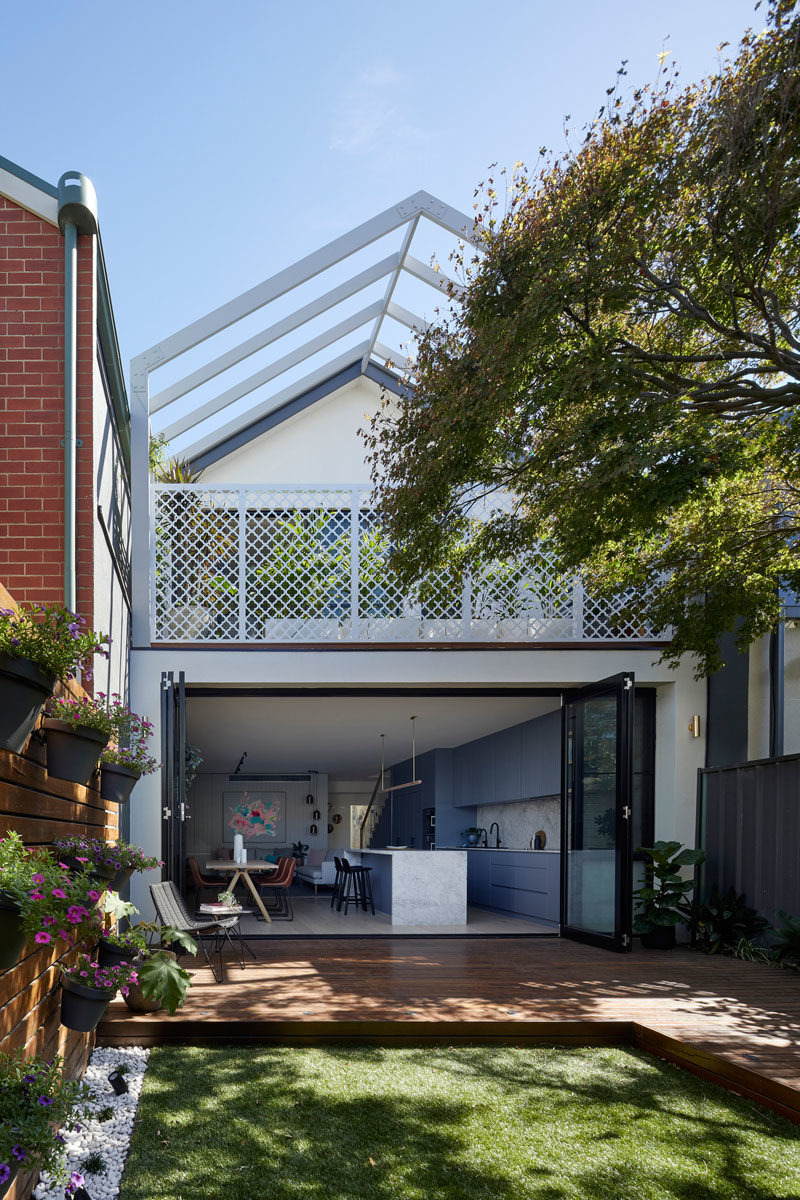 ---
Back inside, and there's a bright white bathroom where white picket tiles cover the walls. The laundry is hidden away in wood cabinets opposite the vanity, while in the shower, there's a floor-to-ceiling window with views of a tiny garden at the side of the house.
---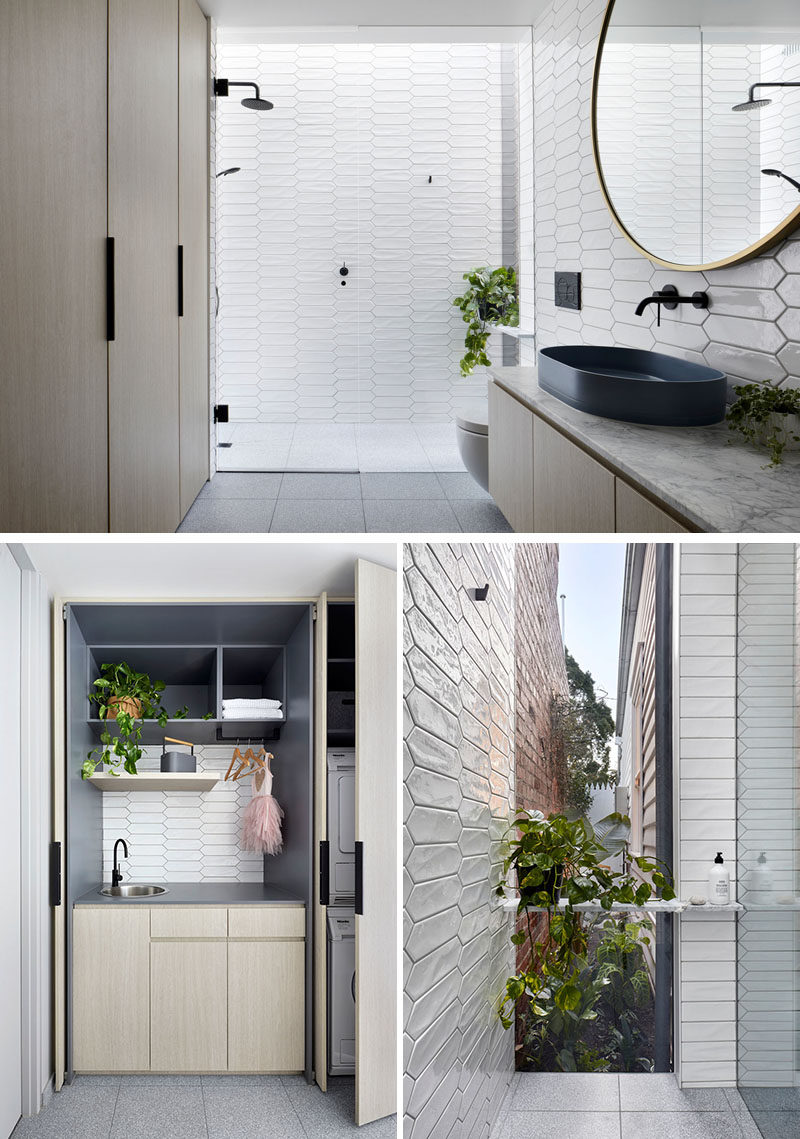 ---
Upstairs, there's a bedroom that opens up to the balcony with views of the backyard. Louvre windows allow the movement of air even when the door's closed.
---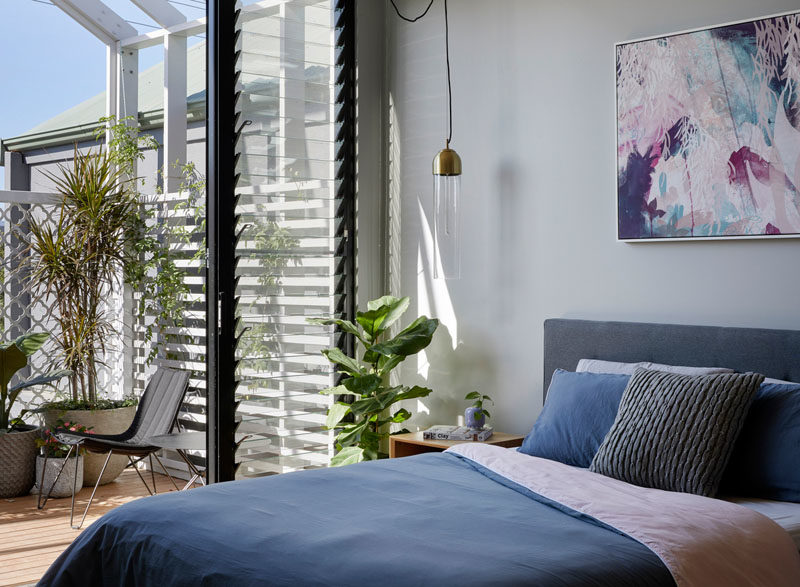 ---
In the upstairs bathroom, blue picket tiles have been used to add color to the space, while in the shower, a built-in shelf complements the floating vanity countertop.
---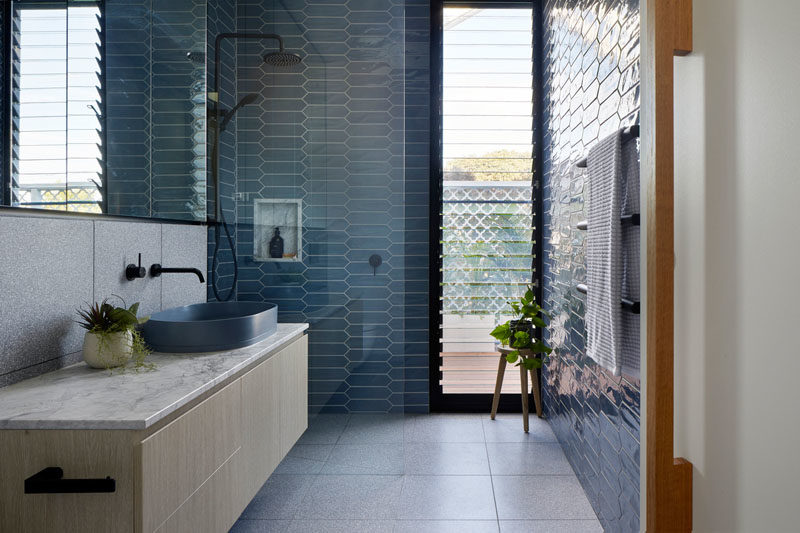 Photography by Tatjana Plitt | Architect: Blank Canvas Architects | Builder: Matherson Construction Group | Joiner: J V Cabinet | Structural Engineer: Structural Bureau
---
Get the contemporist daily email newsletter – sign up here