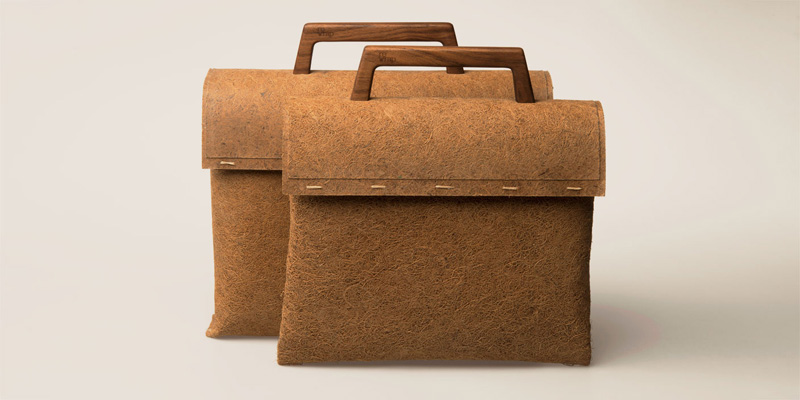 Dutch brand reWrap, have designed the Tree Bag, which is made using fully biodegradable materials.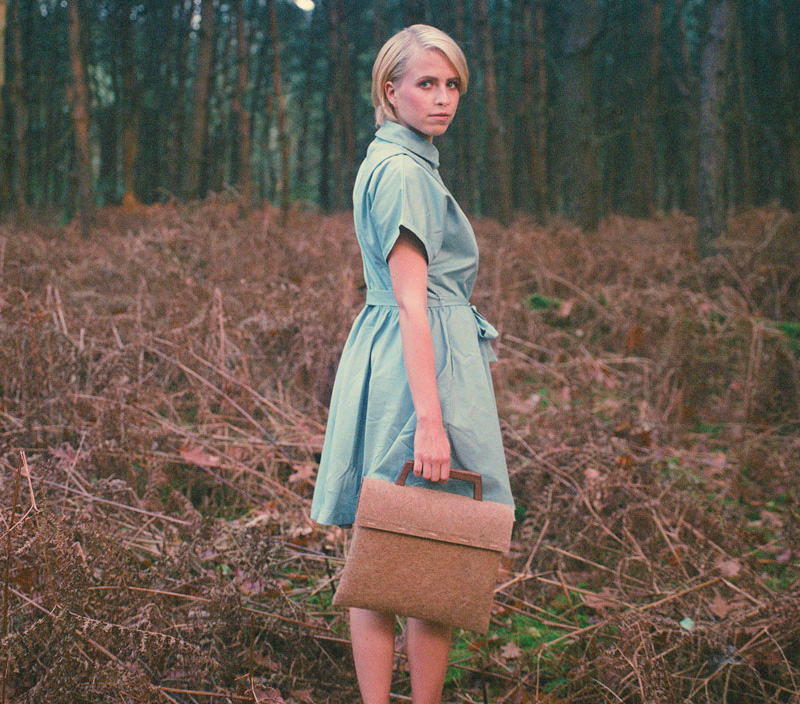 The outside of the bag is made from 100% coconut husks that have been pressed together with natural resin, making the bag strong and durable.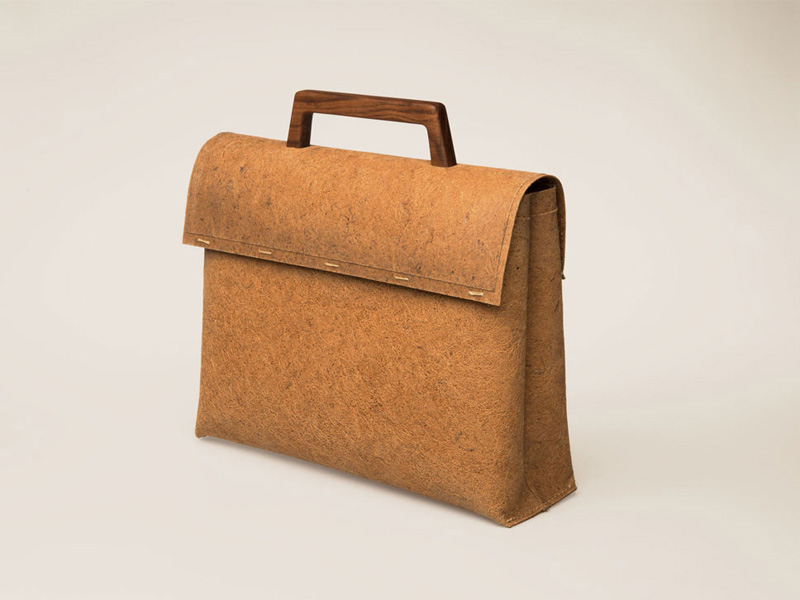 The inside of the bag is made from sun-dried natural rubber, making the bag waterproof.
The clasp and handle of the bag is made from walnut wood, protected with a bees wax polish.
The bags are sewn together using threads made from 100% wood pulp.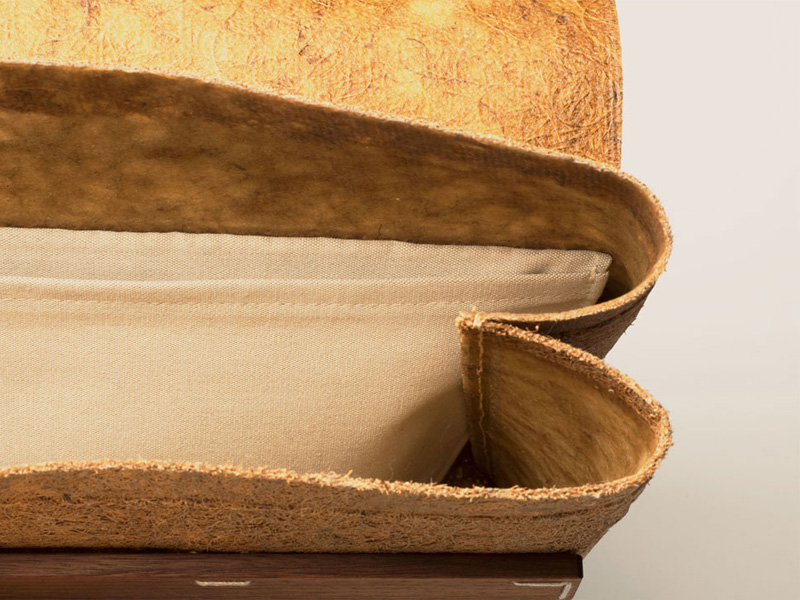 Each bag is made in a small workshop in Amsterdam that provides employment to people with disabilities.