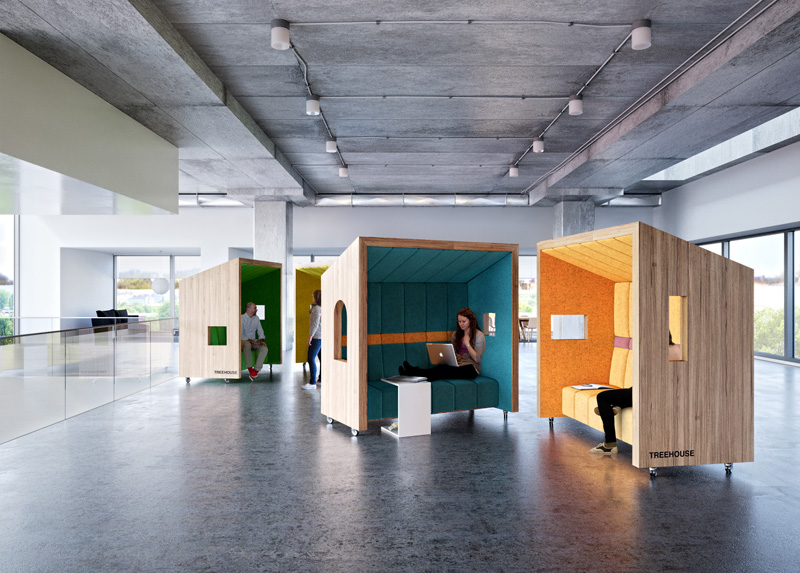 Dymitr Malcew, an architect based in Singapore, has designed a collection of office breakout seating, inspired by treehouses. The seats can roll around to create small meeting spaces, or be kept separate to be used as individual work areas.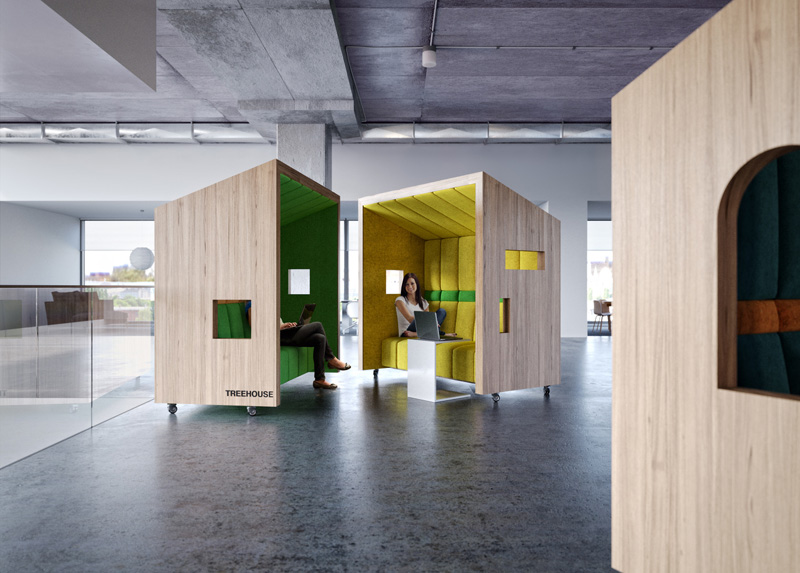 The designer's description
Modular furniture consists of treehouse-inspired pieces that can be joined together or positioned separately depending on the need and task.

The modular pieces can be joined together to create a meeting room or positioned separately to create a semi-private place where one can work undisturbed.