Alterstudio designed the East Windsor Residence in Austin, Texas.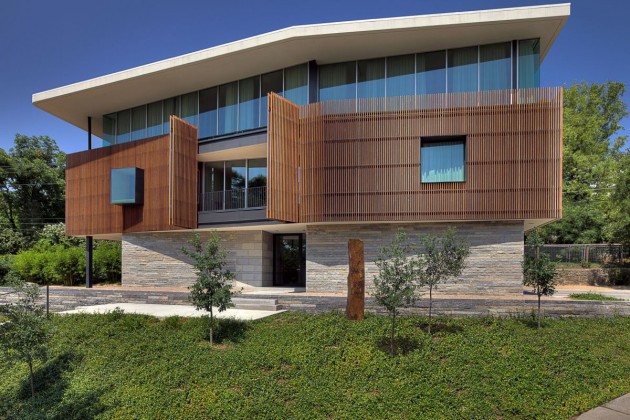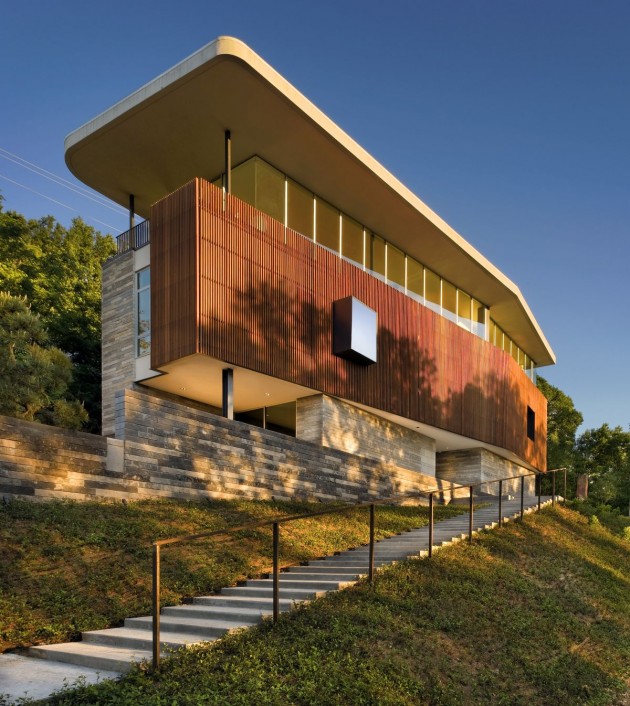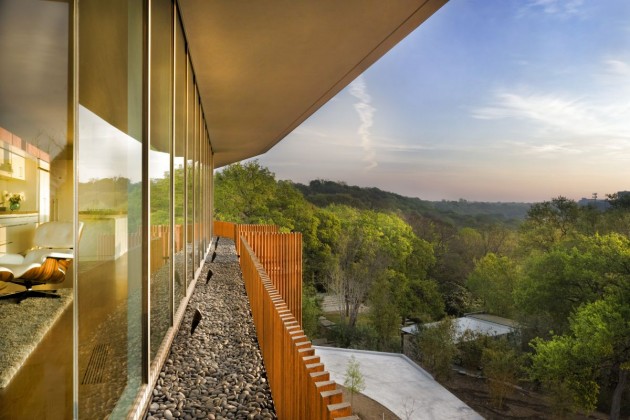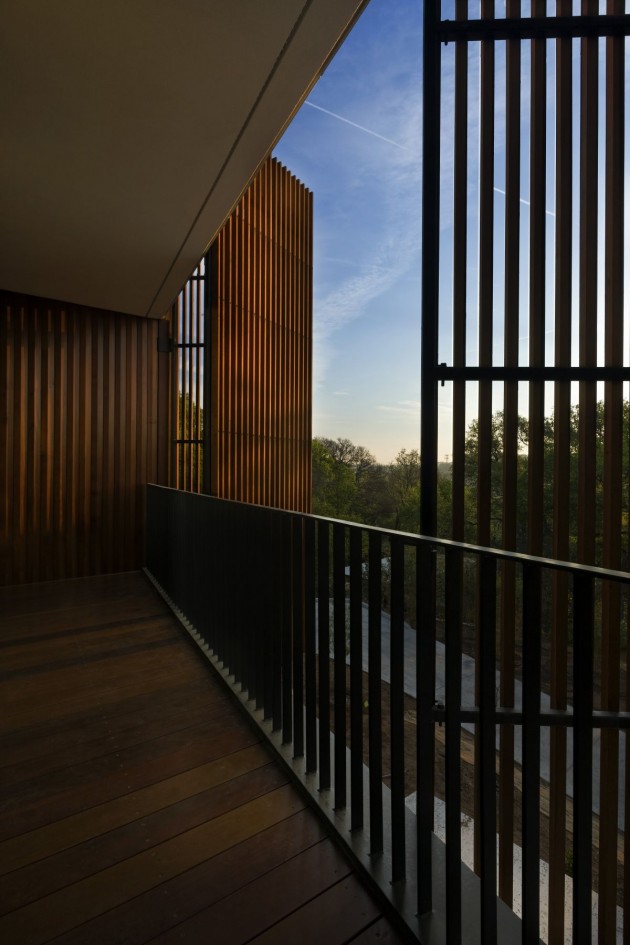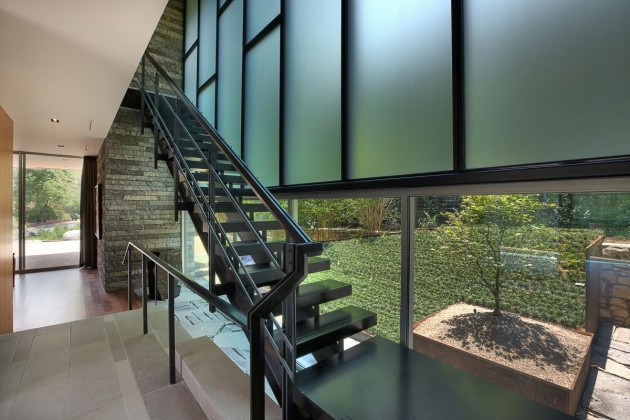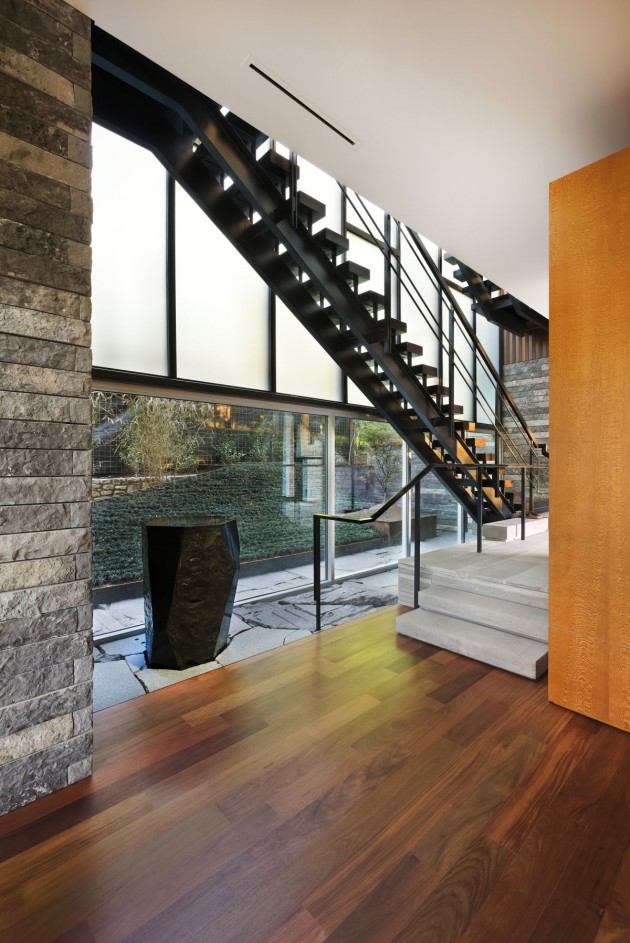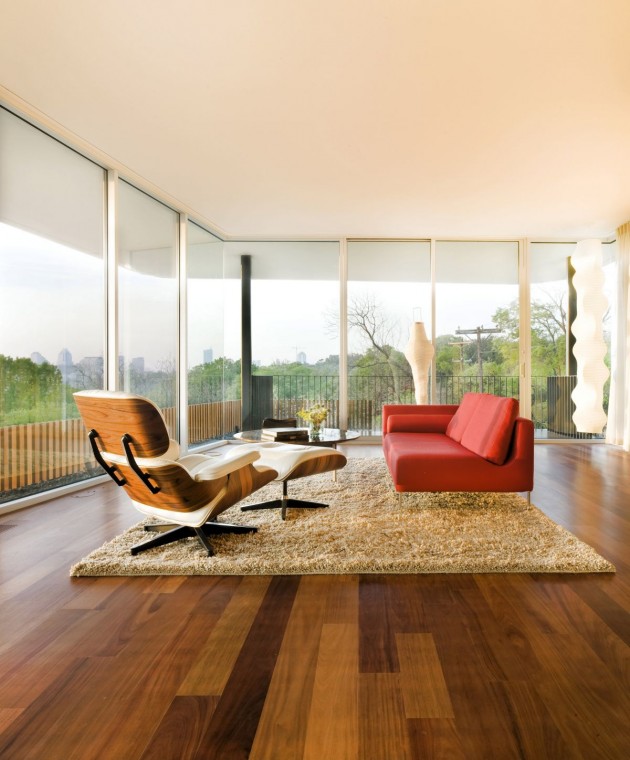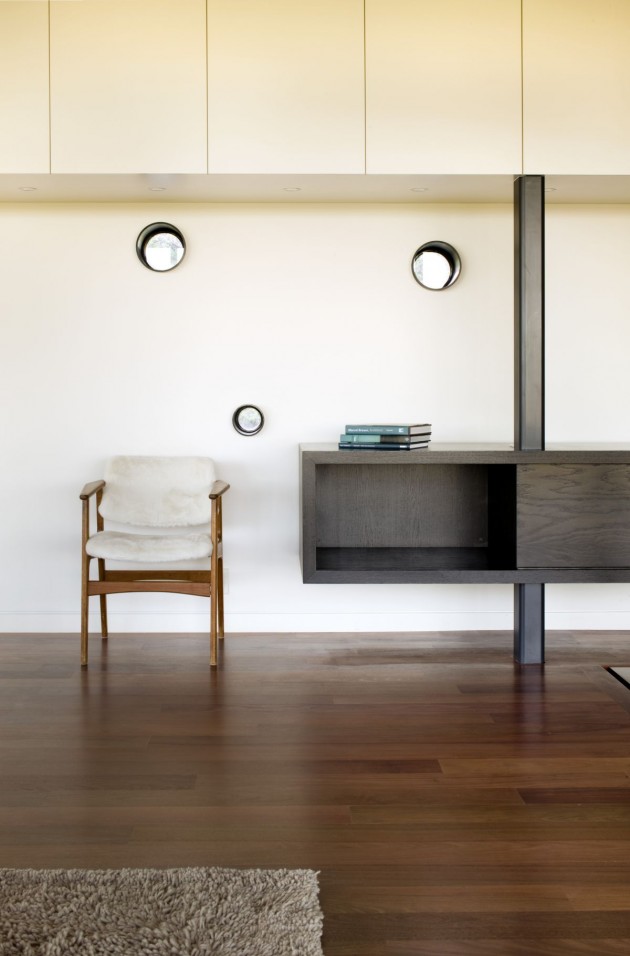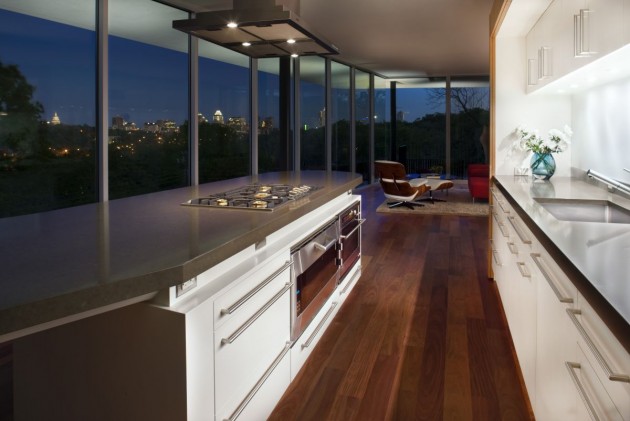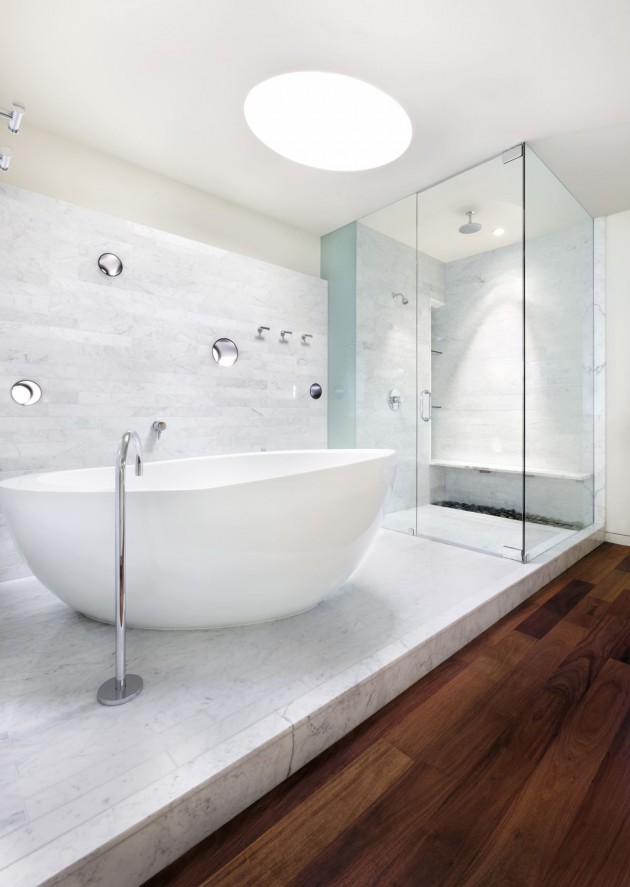 Project description
Extraordinary views in the heart of the city and a small buildable footprint limited by restrictive easements prompted a thin, three-story home with the main living spaces and master suite on the top floor – essentially a one-bedroom loft with 270° views. A 16' ipe screen envelopes the body of the house, and rests delicately atop a base of long courses of black Leuders limestone. The visitor enters through a pivoting glass door, where the natural stone gives way to its dressed counterpart, and is immediately greeted by a stair of massive ebonized oak treads floating above twin steel channels, and hanging in a three-story vertical space. Beyond, an etched glass wall captures the projected shadows of a stand of giant bamboo, and a band of clear glass directs one's gaze out to a private garden.

Punctuating the ipe facade are two steel box windows, their mirror-like reflection or deep shadow are posed against the filigree of the screen. In the evening this screen transforms into a lantern revealing a collection of spaces behind. The screen also holds the possibility of transforming the building when two 10' sections dramatically unfold and reveal the formal dining room.

Upstairs, efforts are made to embrace the expansive view with an unmitigated ceiling plane that provides a surface for reflected light, while the screen's 18" extension above the floor level gently corrals the visitor. Adjacent power lines to the west are eschewed, although a constellation of portholes arrayed across this wall embrace the dramatic western light and enliven the facade from the high street beyond. Here, an open plan is accentuated by laminated low-e corner glazing, twin Akari lanterns and sliding panels. Exquisitely matched Lacewood veneer cabinetry and a marble bathing area punctuate the ensemble and add a sense of finesse and delicacy throughout.
Design: Alterstudio
Photography by Paul Finkel | Piston Design and Jonathan H. Jackson