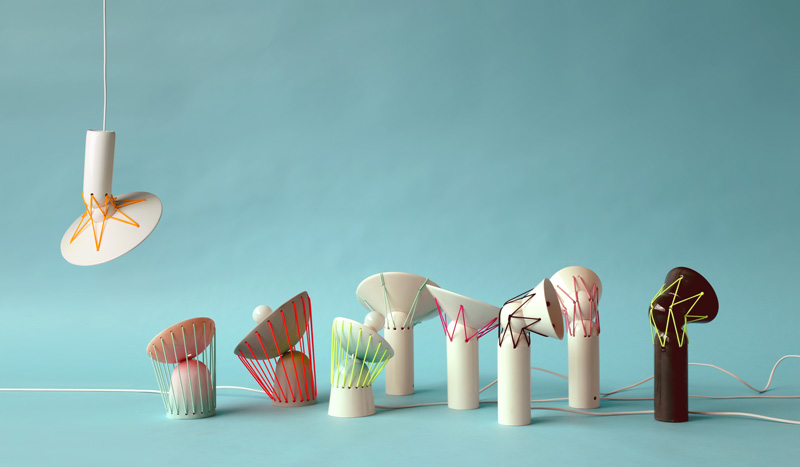 Marta Bordes has designed Elastic Lights, a collection of ceramic lamps that have a moveable part held together by elastic so that you can easily change the direction of the light.
To see how the lights move, you can watch a video – here.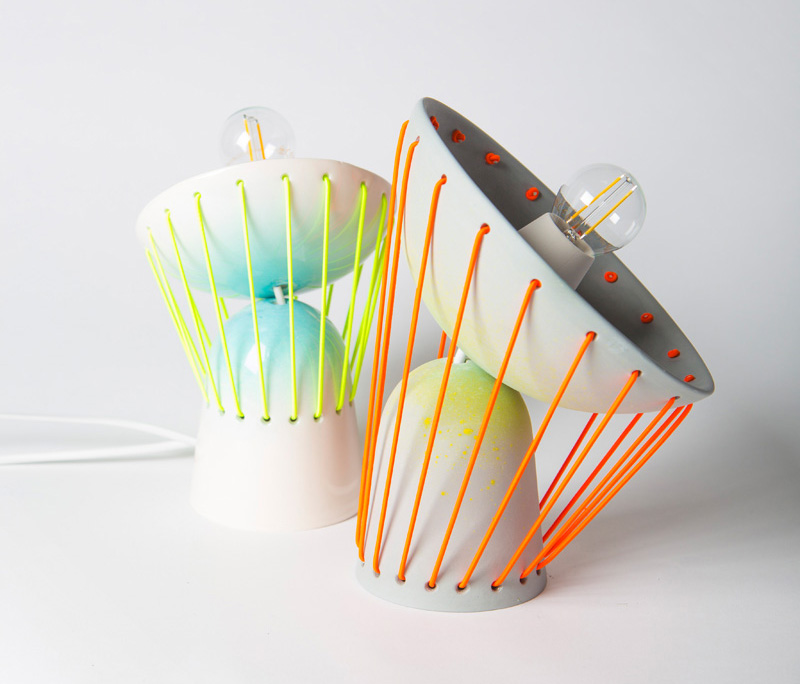 The designer's description
Elastic Lights is a collection of articulated lamps that brings movement and play into ceramics questioning the role of traditional ceramic objects. We often see ceramics in our everyday objects but rarely in movement or as part of a mechanism. We tend to think that ceramics objects are brittle and heavy and we see them mainly as decorative objects or food containers. However, ceramics are widely used in industry and technology in many technical and mechanical applications, but those are generally unnoticed by the common user.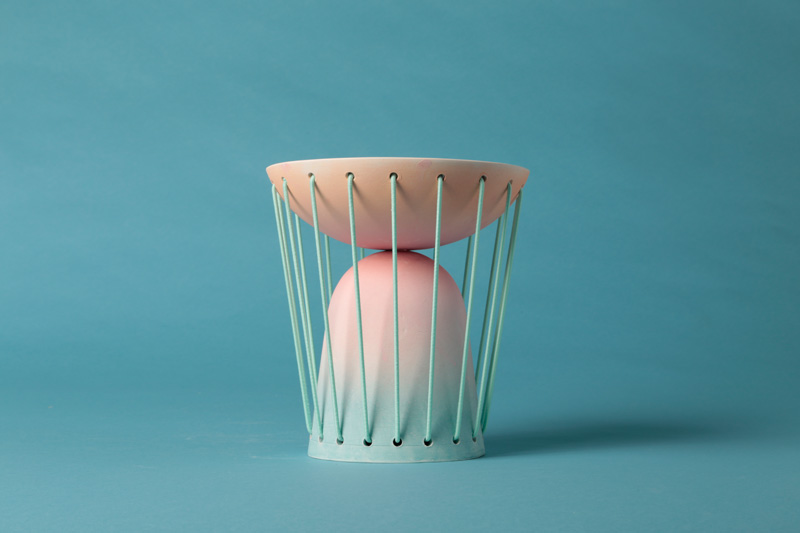 The aim of this project is to challenge traditional ceramics by designing an articulated system that explores the technical properties of the material and brings movement into ceramics. In this case the system allows the lamps to rotate in order to direct the light, but as a system it could also be applied to connect and articulate ceramic pieces for different functions.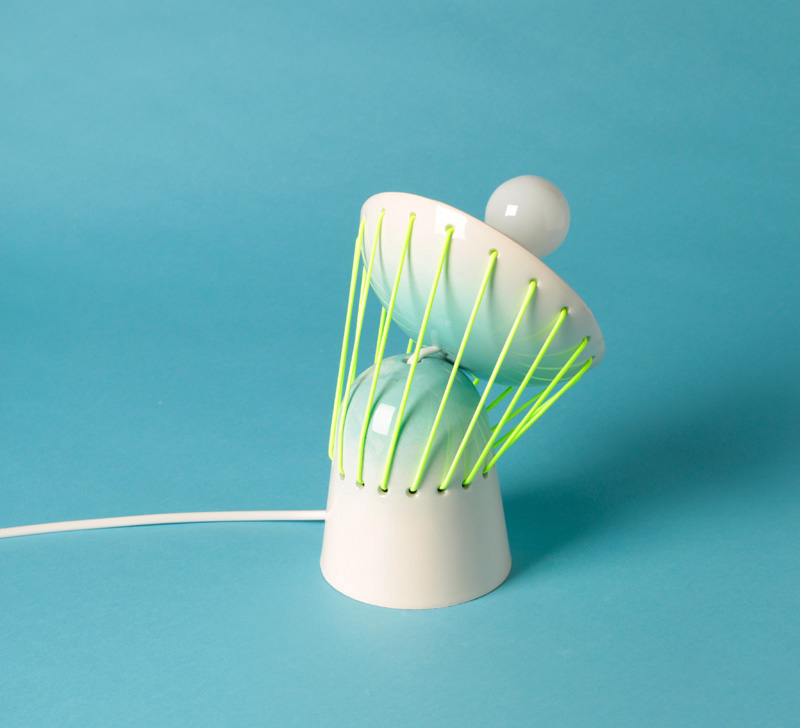 With a background in architecture I approached ceramics as an outsider, looking at it from an unbiased perspective questioning its applications and its limits, understanding its physical qualities. The material was the starting point. My intention was to challenge a material that is very traditional and familiar in an unconventional application that defied common assumptions about ceramics, celebrating the material and enhancing the interaction with the user.
Simple geometric components linked by elastic cords reveal the function as a visual feature. The playfulness of the system invites you to manipulate the lamps and enjoy the tactility and the feeling of the pieces sliding smoothly around each other. Elastic Lights is functional application of ceramics in movement that offers a new way of experiencing the material, more playful and engaging. Please touch!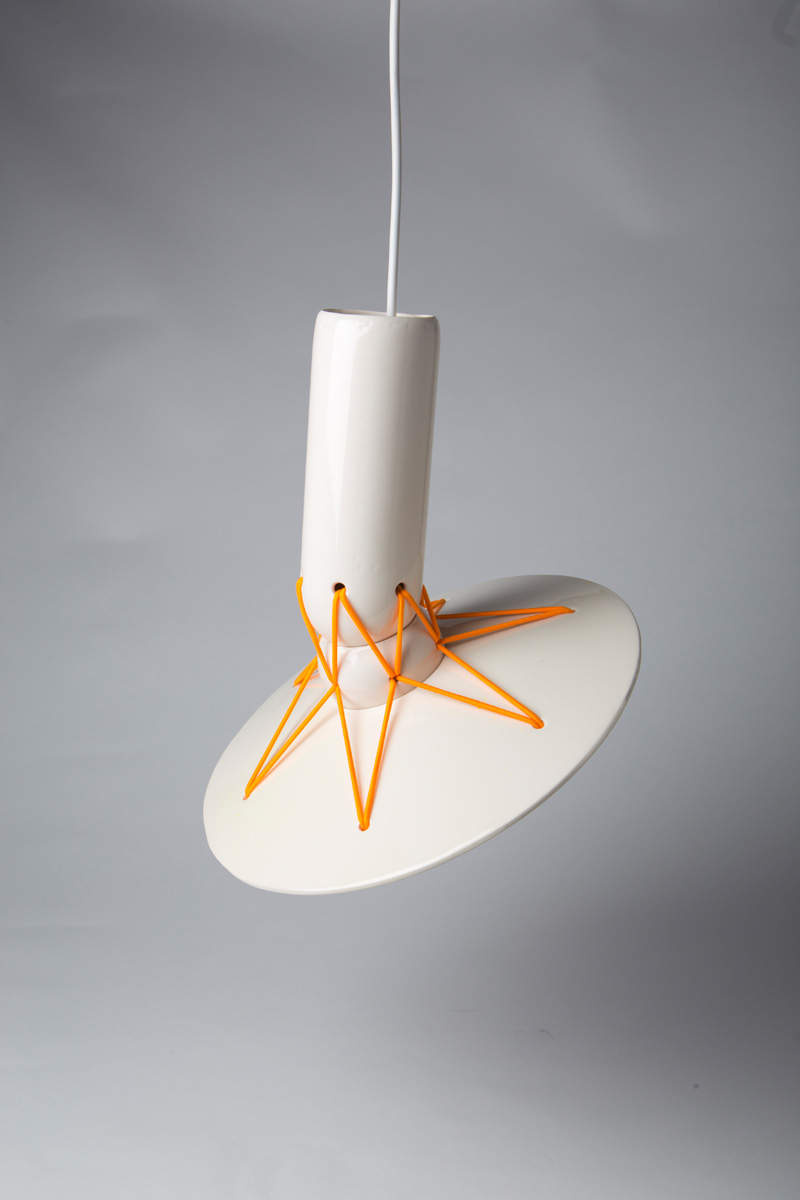 Design: Marta Bordes