Visual artist and designer Fabrice Le Nezet has created a concept sculpture named Elasticity for Dalston Junction Station in London.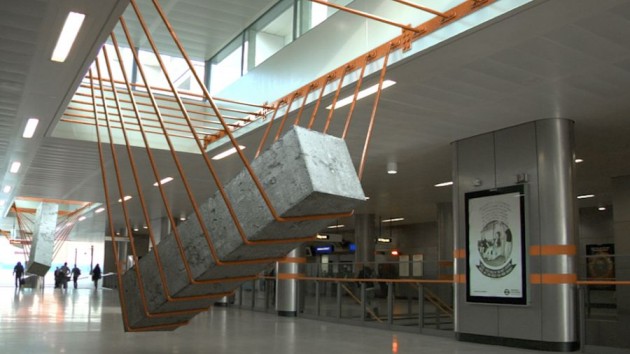 From the artist
Physical representation of the idea of Elasticity.

The objective was to "materialize" tension, to make the notion of weight and stretch palpable.

Massive and abstract metal structures support large block of concrete that give a feeling of force and tension while being static. Metal is used as a flexible material, as if the structures were made of elastic or metal spring. This creates a contrast between the real properties of the materials and the way they are perceived.
Design: Fabrice Le Nezet